I can easily be persuaded into boarding a cruise ship! Cruises make great vacations as they are easy to plan, there is plenty of time to relax and still have plenty to see and do for you and anyone else traveling with you. Oftentimes I even get my National Park fix while cruising! We recently took a Bahamas Cruise and wanted to share 10 things every guy has to try on the Carnival Sunshine!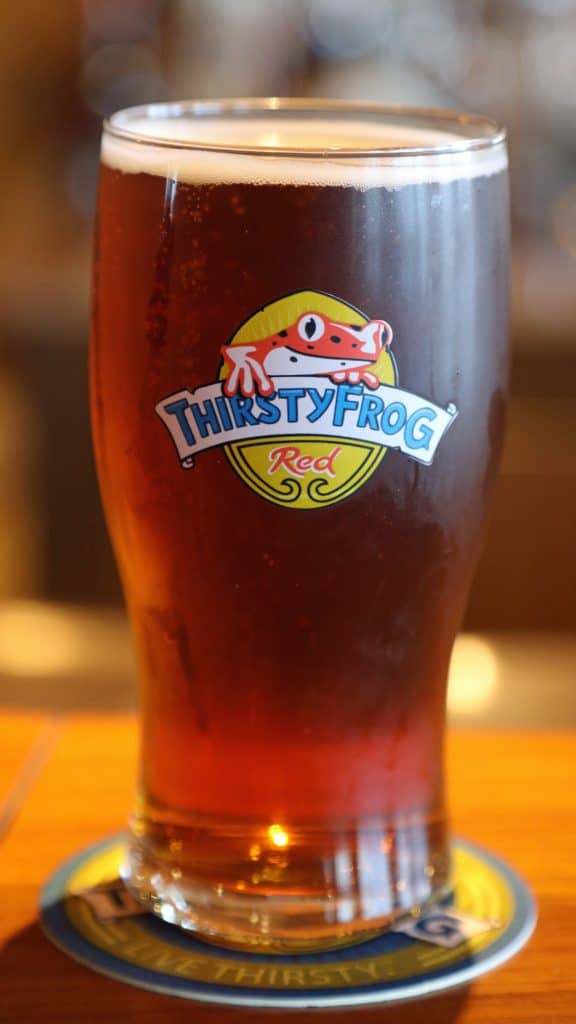 Enjoy a Thirsty Frog Red Beer.
Drinking a Thirsty Frog Red is a rite of passage for any man boarding a Carnival Cruise Ship! Nowhere else can you get this tasty Caribbean-style Lager as it is made exclusively for Carnival Cruise Lines. If you enjoy craft beer then I would also suggest checking out the Carnival Vista who now has its own Microbrewery on board. Check out my post on Tammilee Tips for our experience at the Red Frog Pub on the Carnival Vista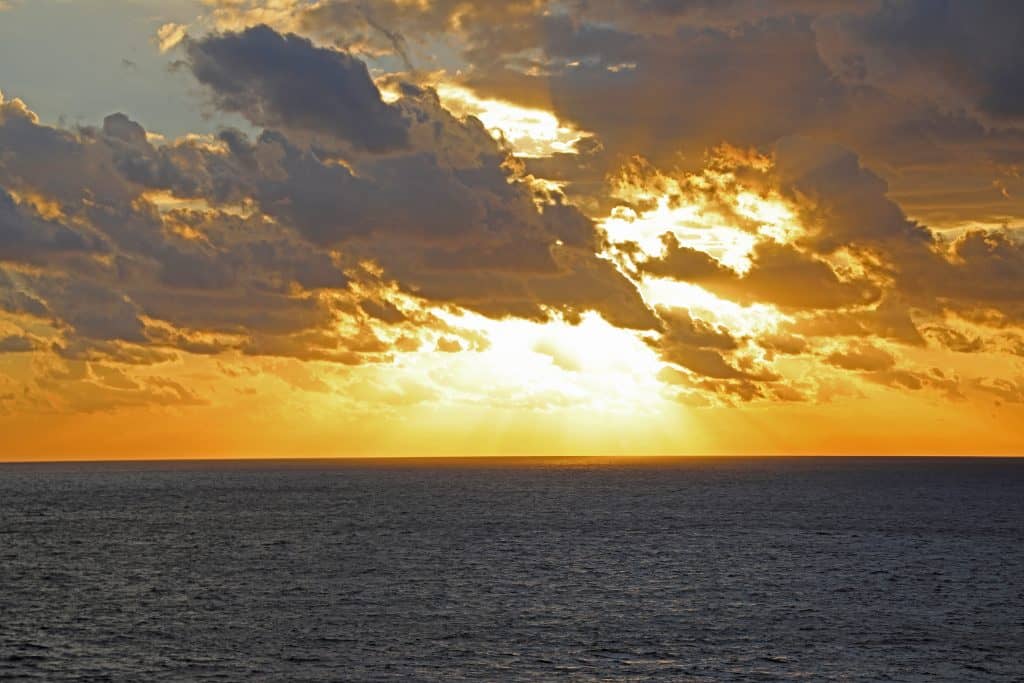 Chill with epic sunsets at sea!
I'm constantly reminding myself that it is important to take a little downtime and just relax. The best way for me to do this is by sitting on my balcony watching the sunset. Stress just melts away when I feel the breeze on my face, the smell of the fresh air and soaking in all the Vitamin D I can handle without any outside disturbances. If I really plan it right then I have already grabbed a Thirsty Frog Red to enjoy while watching the sunset!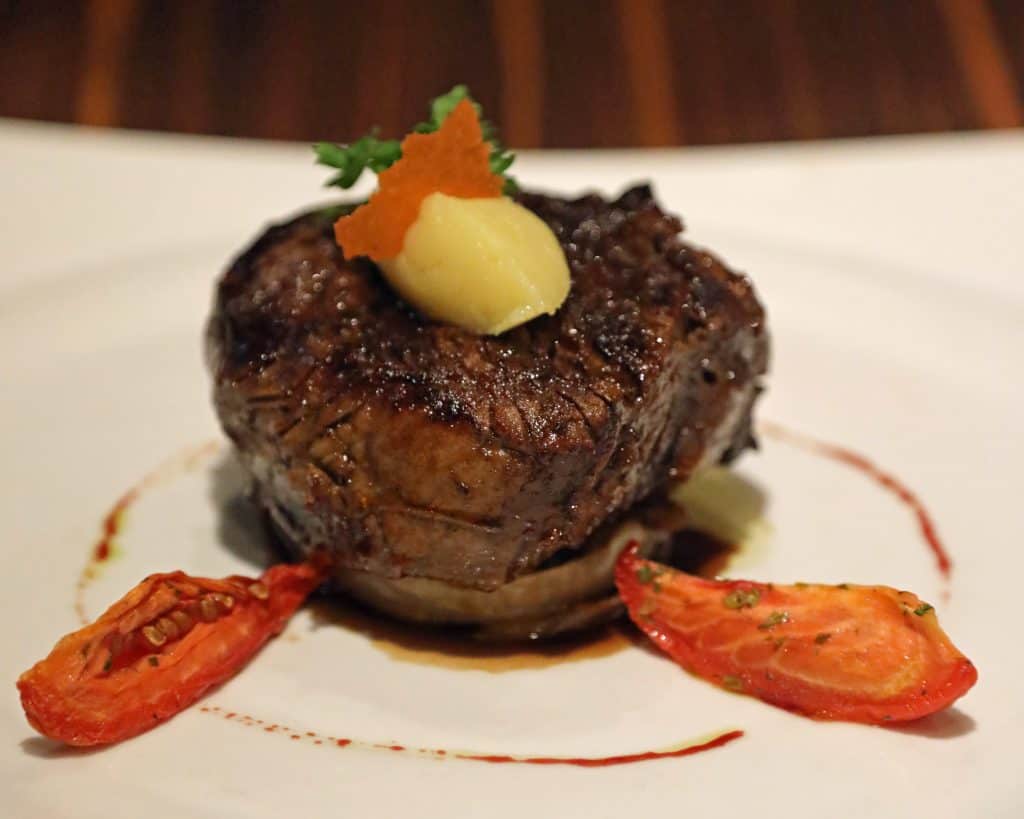 Make reservations for Farenheight 555 Steakhouse.
Farenheight 555 is the most popular of the specialty restaurants on the Carnival Sunshine, and you can easily find yourself missing out if you don't book early.
I have been asked many times if it is worth paying more for a specialty restaurant ($35/per person for Farenheight 555, $15/per person for JIJI Asian and Cucina Del Capitano Italian) when the main dining room and buffet are already included in the price of the cruise. I easily answer Yes! When going to Farenheight 555 Steakhouse, you are going to a quality chophouse where you can easily pay three times as much for the same experience mainland. You get an appetizer, salad, chef surprise, main course with sides and dessert! Did I mention the huge portion sizes? Guaranteed you will be stuffed with the best food on the ship! I had the French Onion Soup and Filet Mignon and would highly recommend both! Try the massive slice of cheesecake if you dare to take it on!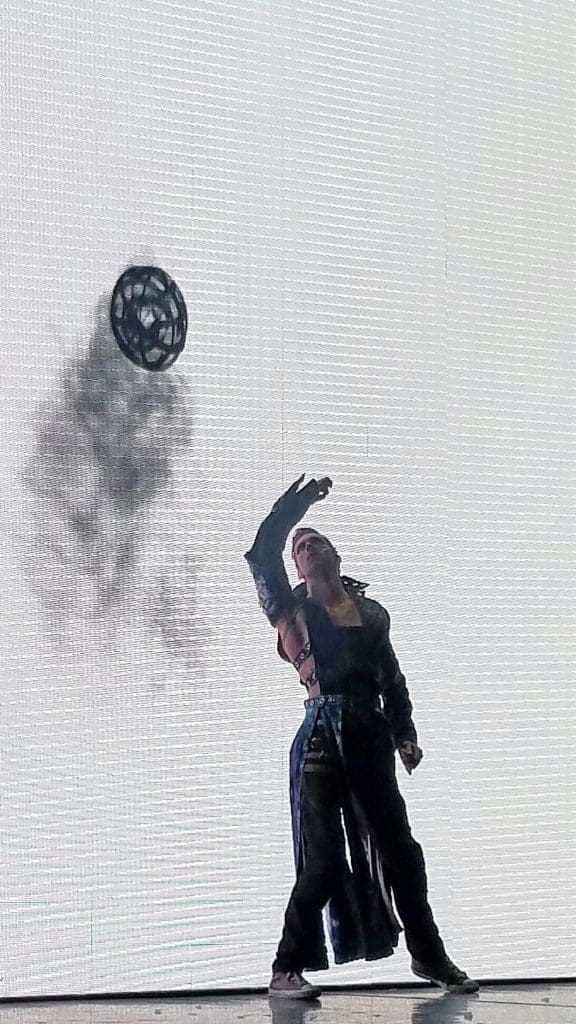 Watch a Playlist Production in the Liquid Lounge.
We enjoy checking out the entertainment while on a cruise. We have seen some really good comics at the Punchliner Comedy Club and we really enjoy checking out the playlist productions. Epic Rock was playing and it definitely lived up to its name with rock anthems from the '80s and beyond! Other great shows include Latin Nights, Motor City and The Brits.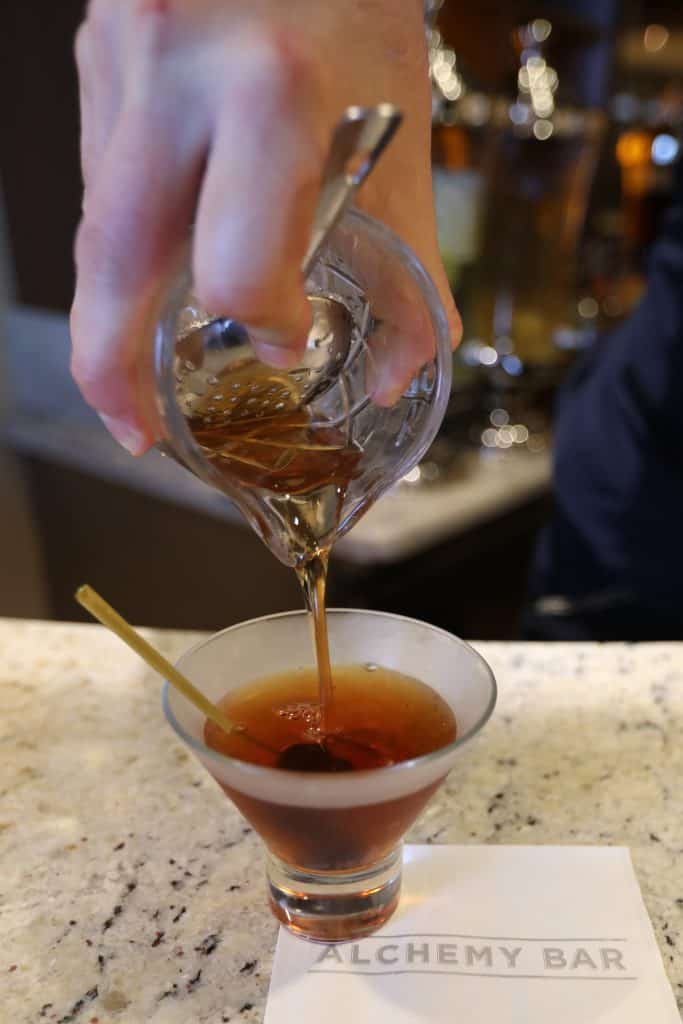 Order a Caribbean Manhattan at the Alchemy Bar.
We love to come to the unique vintage-themed Alchemy Bar for drinks in the evening! You will not find the typical sugary drink like a Miami Vice or Kiss on the Lips served at the main lobby bars. The Alchemy bar staff will create an elixir made the old-fashioned way, with spices and herbs and is known to cure what ails you! I personally love the Caribbean Manhattan and is made with a Rye Bourbon and includes brown sugar. Delicious!
You also don't want to miss the Spicy Chipotle Pineapple Martini at the Alchemy Bar!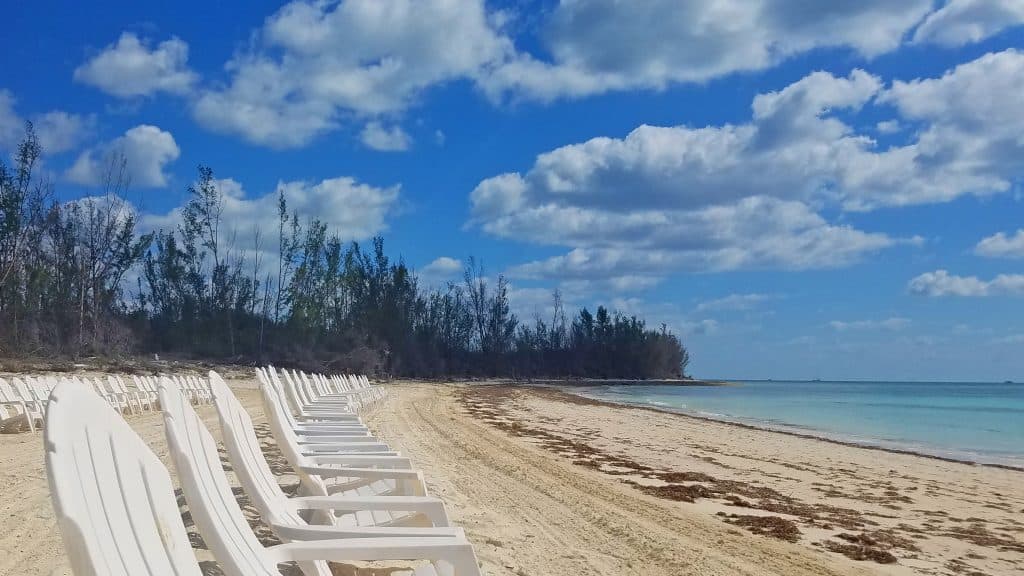 Take in some Beach Therapy.
Most cruise ship ports in the Caribbean and the Bahamas include at least one Beach excursion. Personally, I think that there is nothing more therapeutic than spending some time at the beach. Adirondack chairs, sandy beaches, umbrella drinks, snorkeling and sun worshiping are all great stress relievers. A little beach therapy is also a great way to spend time with the people you care about.
Have a Guy's Burger, or try them all.
Don't worry, nobody's judging here. Let your taste buds try each delicious creation before deciding on your favorite. You don't have to look hard to find other like-minded burger fans in line who are also on the quest to try every burger and they love to compare notes with others! Guy's Burger Joint also makes a great pit stop after spending time ashore.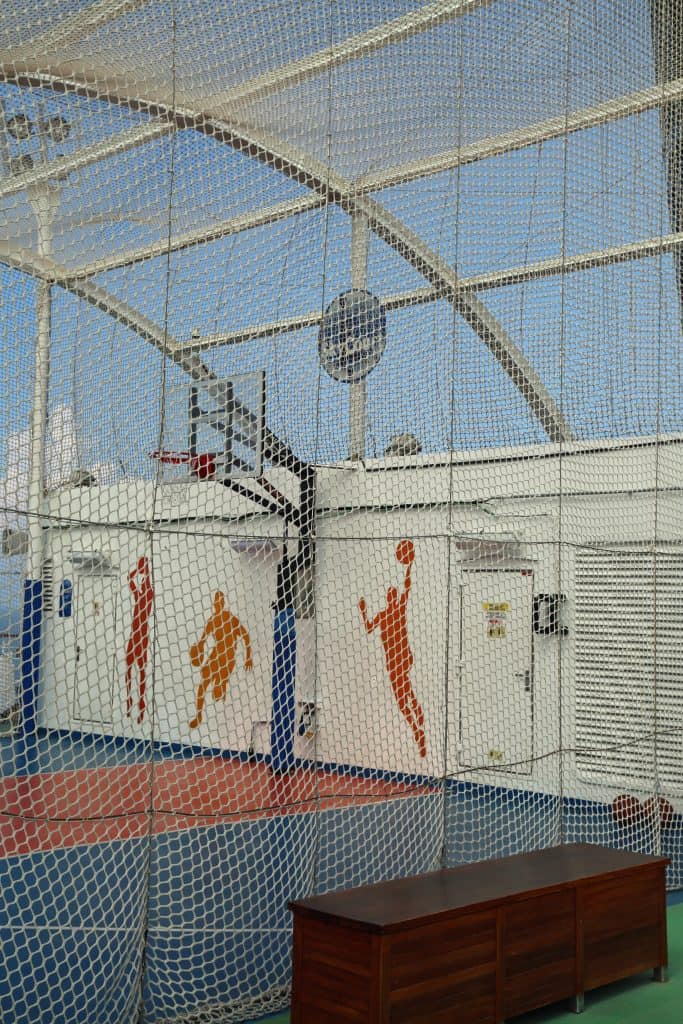 Get your game on at the Sports Deck.
There is lots of fun to be had on the sports deck of the Carnival Sunshine! You can play basketball, try out the ropes course, play a game of pool, use a giant Chess set or even try your luck on a large scale game of Twister! There is also a walking/jogging track to help wear off all those calories so you are not one of those who claims to have gained weight on your cruise.
Watch a game at the Skybox Sports Bar.
Are you afraid of missing a game while at sea? The Skybox Sports Bar has you covered! They have multiple large screens as well as real-time scores and headlines on a panoramic ticker! Big games often bring this room to standing room only with many fans on both sides making for a fun environment! I was amazed at just how many people showed up for a game wearing jerseys of their favorite teams/players! I felt right at home and was making new friends in no time.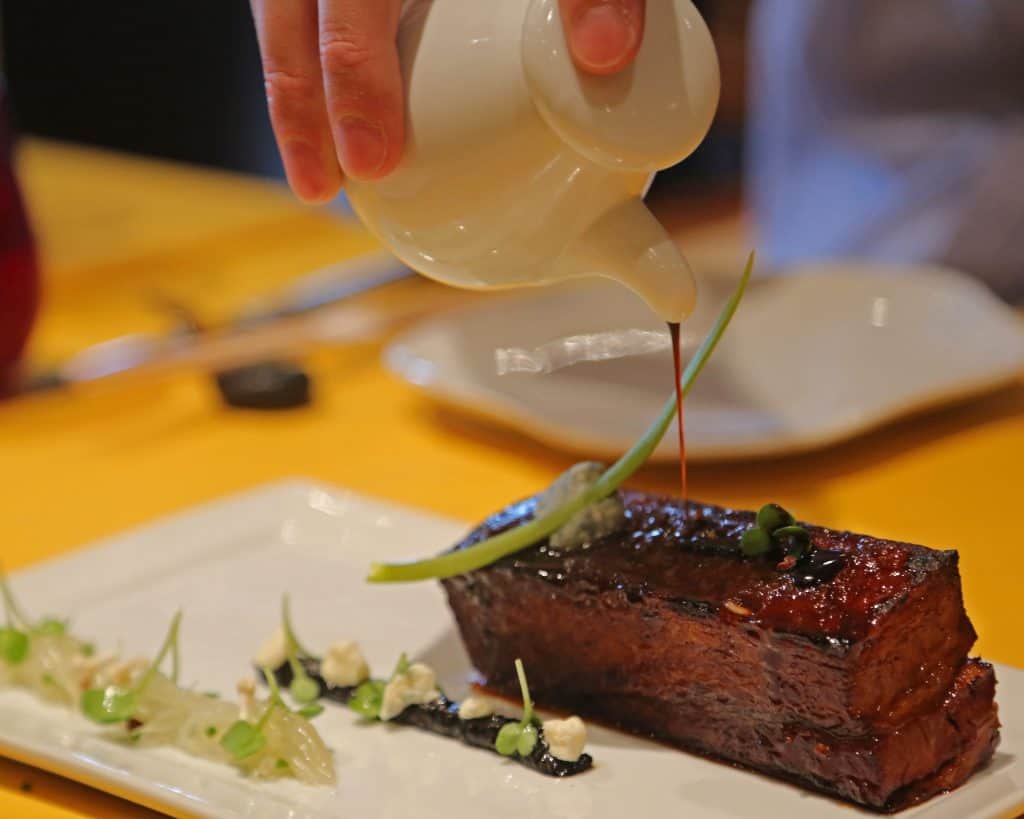 Enjoy a great dinner at JiJi Asian Restaurant.
This is some of the best Asian food I have tried. Each dish has been inspired by different regions of Asia and I left absolutely stuffed! I could go back for the Pork Belly alone! Magical!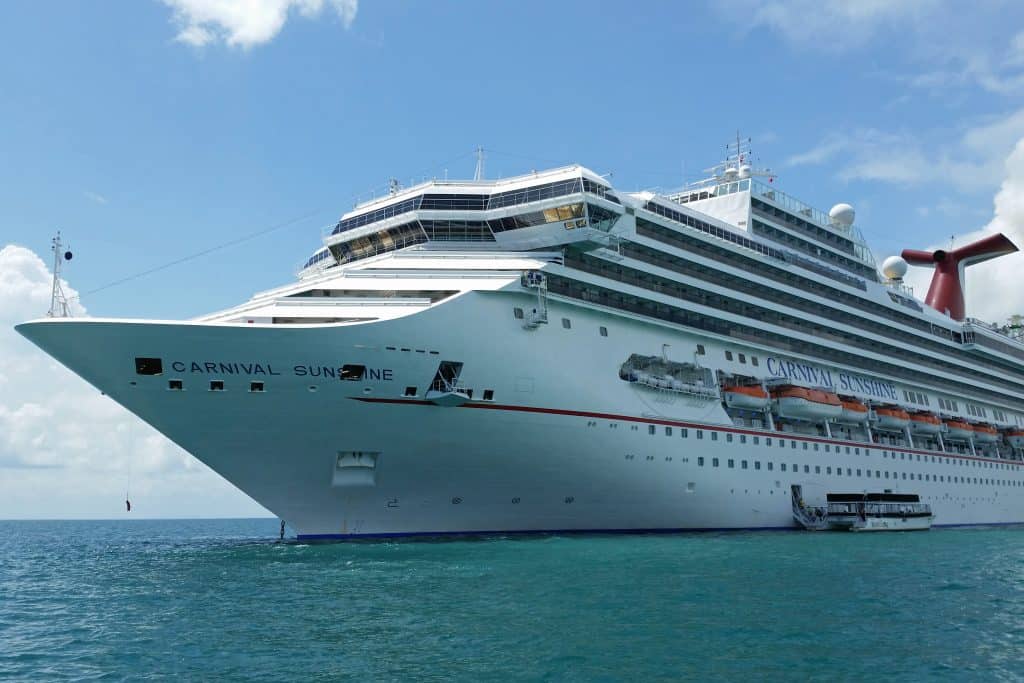 I'm sure that you can tell how much we enjoy the Carnival Sunshine. We have sailed on this ship twice and would go back again given the opportunity. There is also much more to see and do on this ship but wanted to leave you some things to discover for yourself. Happy sailing!