I am pretty sure you all are like me and love anything you can add Tater Tots too! What is it about those little squares of potato goodness that make every recipe so good! Today I am sharing a delicious Taco Tater Tot Casserole Recipe. Last week you all loved the Sloppy Joe Tater Tot Casserole so I figured I better whip another one up quickly.
I wonder how many recipes I can add tater tots too…hmm any ideas for me to work on?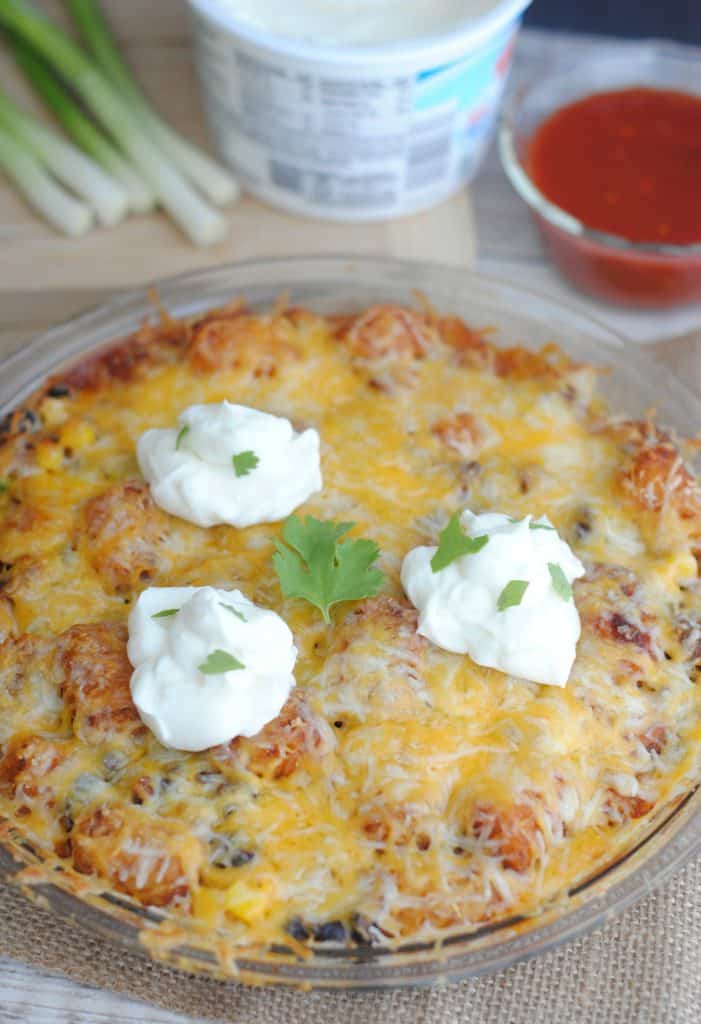 Easy cheesy Taco Tater Tot Casserole Recipe with ground beef. Easy, Simple comfort food perfect for family dinners….