Can you believe that St. Patrick's Day is only 10 days away! I feel like this winter has dragged on with all the snow yet is also flying by. The winter months always make me think of comfort foods and this Corned Beef Shepherds Pie Recipe is the perfect winter night comfort food.
So easy to make and tastes absolutely amazing! Perfect for not only St. Patrick's Day but any night you want a rich, hearty family dinner.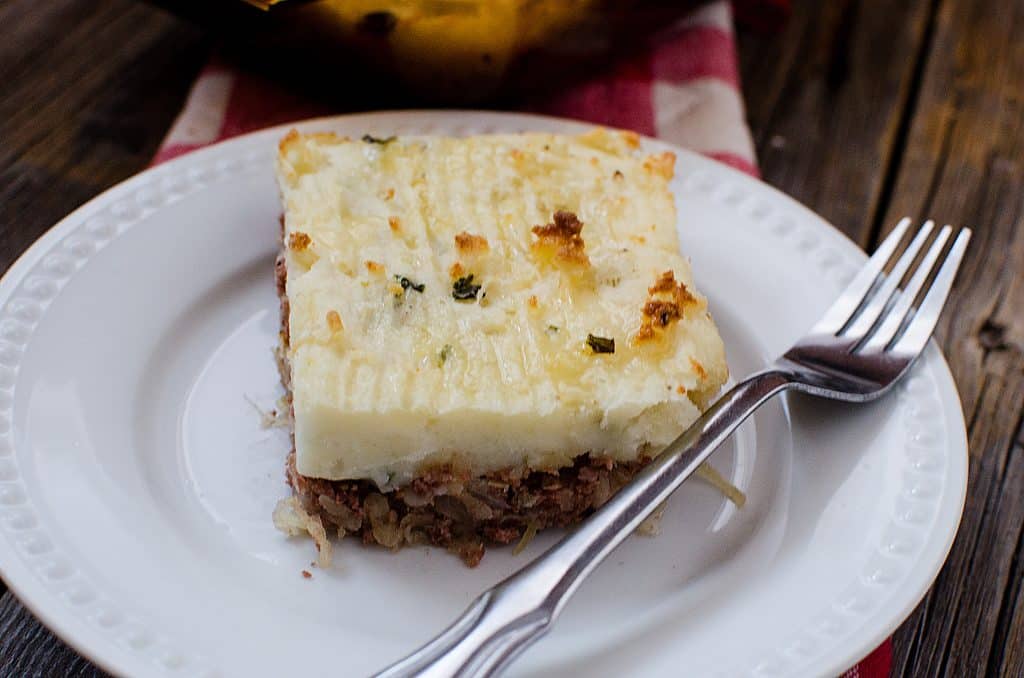 Do you have big plans for St. Patrick's Day? Any family traditions you do yearly?
I am honestly not sure what we will be doing for St. Patrick's Day. I just saw that there was a Shamrock Shuffle 5K near Reno that ends with a green beer. How fun is that! What a great way to celebrate finishing the 5k! Dressed all in green and with a green beer.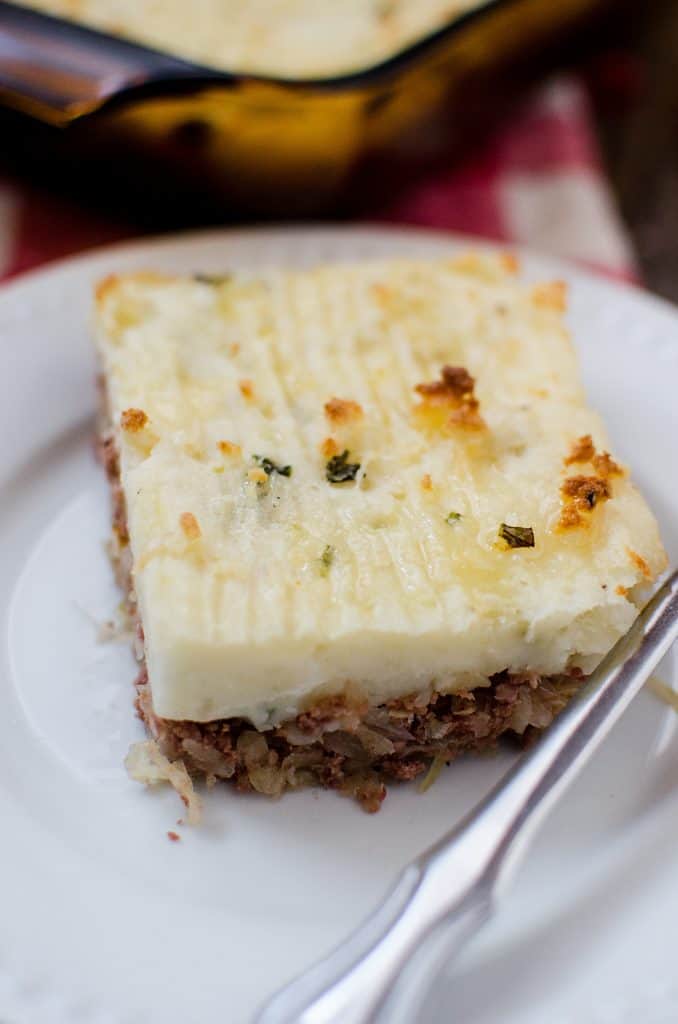 If you are looking for more St. Patrick's Day Recipes make sure to try these out!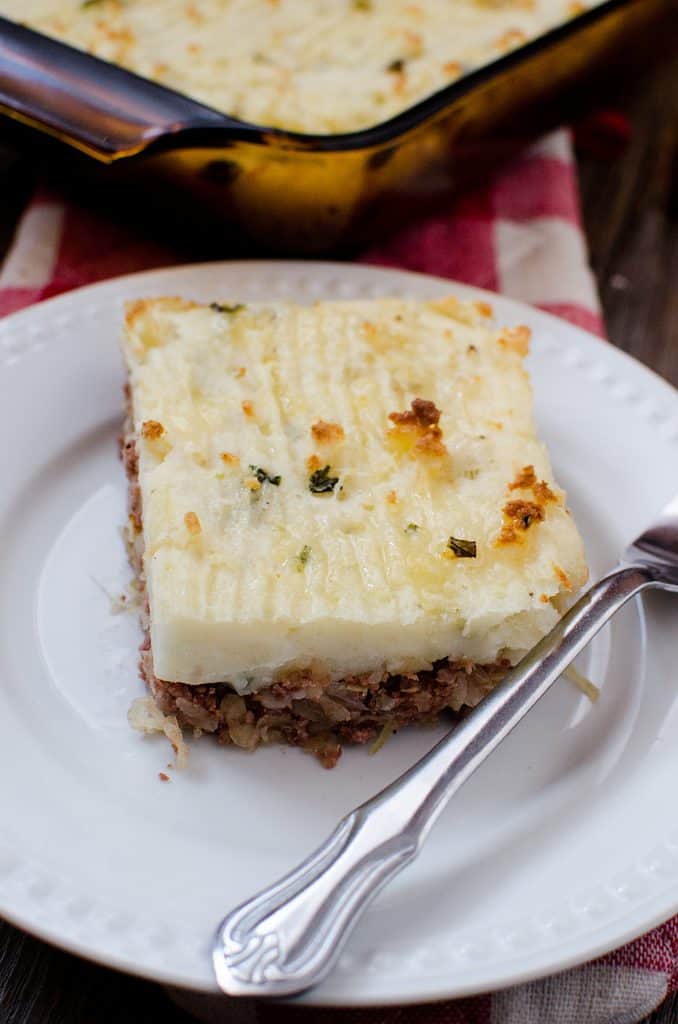 Corned Beef Shepherds Pie Recipe
Ingredients
1 small tin corned beef
3 medium potatoes
3 c sauerkraut
½ onion, sliced
¼ c butter
1 scallion (green onion), chopped medium
¼ c milk or cream
Directions
1. In a pot, begin to boil potatoes. Cook them until they are soft. Drain. Add the milk, scallions, and HALF of the butter, salt and pepper. Set aside and preheat the oven to 350
2. In a frying pan, begin to sauté the onions
3. Add the corned beef and continue to sauté until cooked through and a bit caramelized
4. Add the sauerkraut and mix everything together.
5. In a 7 x 11 baking pan, grease, and place the corned beef mixture.
6. Dollop the mashed potatoes on top and smooth out so they're even. With a fork, scrape the top of the potatoes lightly.
7. Place in the oven and bake for 30 minutes or until the top is lightly golden.
8. Remove from oven and brush over the remaining butter.
9. Let the dish sit for 5 minutes before serving
10. Enjoy!
Corned Beef Shepherds Pie Recipe
Corned Beef Shepherds Pie Recipe perfect for St Patrick's day or any day of the week.
Ingredients
1

small tin

corned beef

3

medium potatoes

3

c

sauerkraut

½

onion

sliced

¼

c

butter

1

scallion

green onion, chopped medium

¼

c

milk or cream
Instructions
In a pot, begin to boil potatoes. Cook them until they are soft. Drain. Add the milk, scallions, and HALF of the butter, salt and pepper. Set aside and preheat the oven to 350

In a frying pan, begin to sauté the onions

Add the corned beef and continue to sauté until cooked through and a bit caramelized

Add the sauerkraut and mix everything together.

In a 7 x 11 baking pan, grease, and place the corned beef mixture.

Dollop the mashed potatoes on top and smooth out so they're even. With a fork, scrape the top of the potatoes lightly.

Place in the oven and bake for 30 minutes or until the top is lightly golden.

Remove from oven and brush over the remaining butter.

Let the dish sit for 5 minutes before serving
Nutrition
Calories:
450
kcal
|
Carbohydrates:
17
g
|
Protein:
25
g
|
Fat:
30
g
|
Saturated Fat:
12
g
|
Cholesterol:
102
mg
|
Sodium:
2378
mg
|
Potassium:
1032
mg
|
Fiber:
4
g
|
Sugar:
2
g
|
Vitamin A:
285
IU
|
Vitamin C:
64.1
mg
|
Calcium:
80
mg
|
Iron:
7
mg