I love Watermelon! It is my go to treat on a hot summers day! I know we are not quite into summer yet but I am already plotting all of the ways I can enjoy watermelon.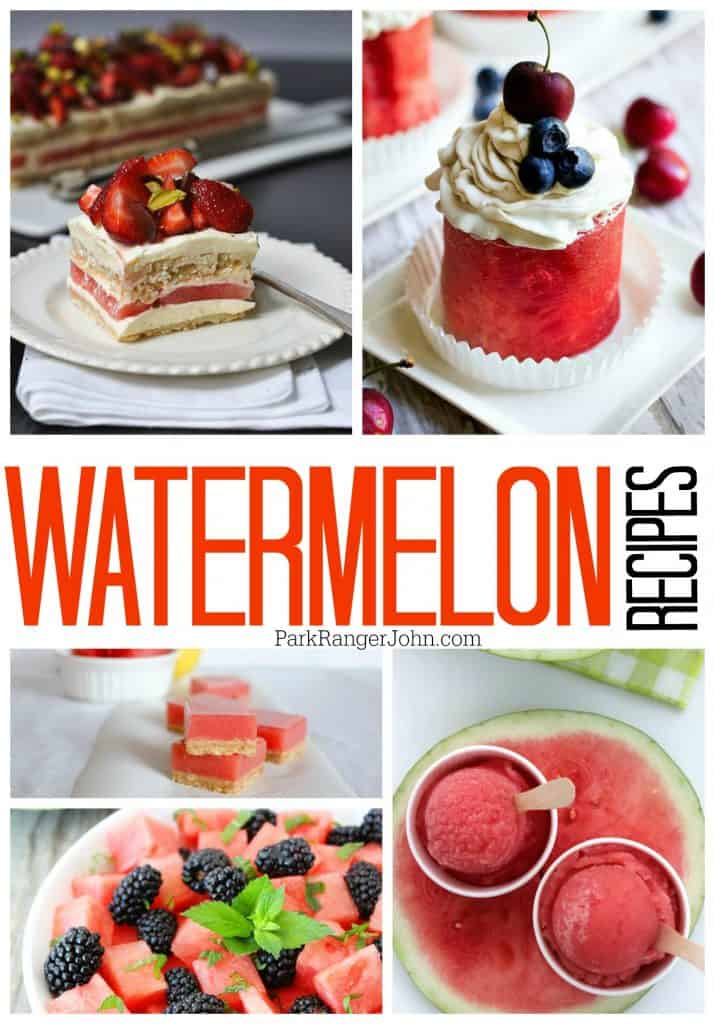 Amazing Watermelon Recipes including watermelon salads, margaritas, party drink, cake and more!
1st I should probably share my lovely wife Tammilee's recipes from Tammilee Tips. I might hear about it if I am sharing other recipes before hers. LOL!
And these Watermelon Cupcakes that don't have watermelon in them but look amazing.
Watermelon Ice Cream
Watermelon Bars
Watermelon Blackberry Salad
Watermelon Smoothie
Watermelon Pizza
Watermelon Lemonade