There are so many amazing cocktail recipes floating around the internet but I wanted to share with you these Easy Cocktail recipes we should all know how to make. These are the classic recipes that will get you through any dinner party, bachelor or bachelorette party, birthday party or occasion. Plus a few fun ones are thrown in to make life a bit of a surprise.
These easy drinks to make are always popular and you don't have to stress about making them.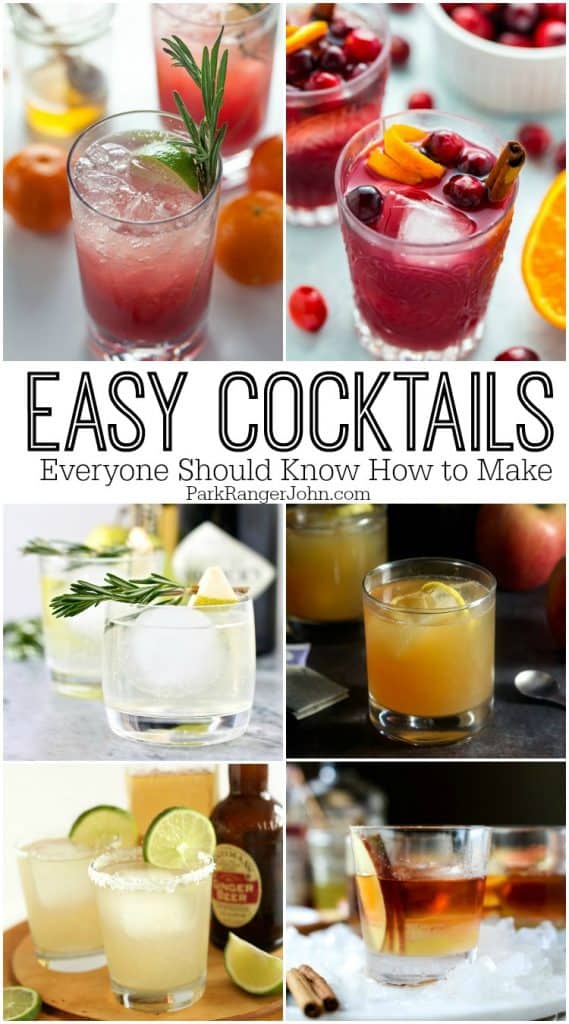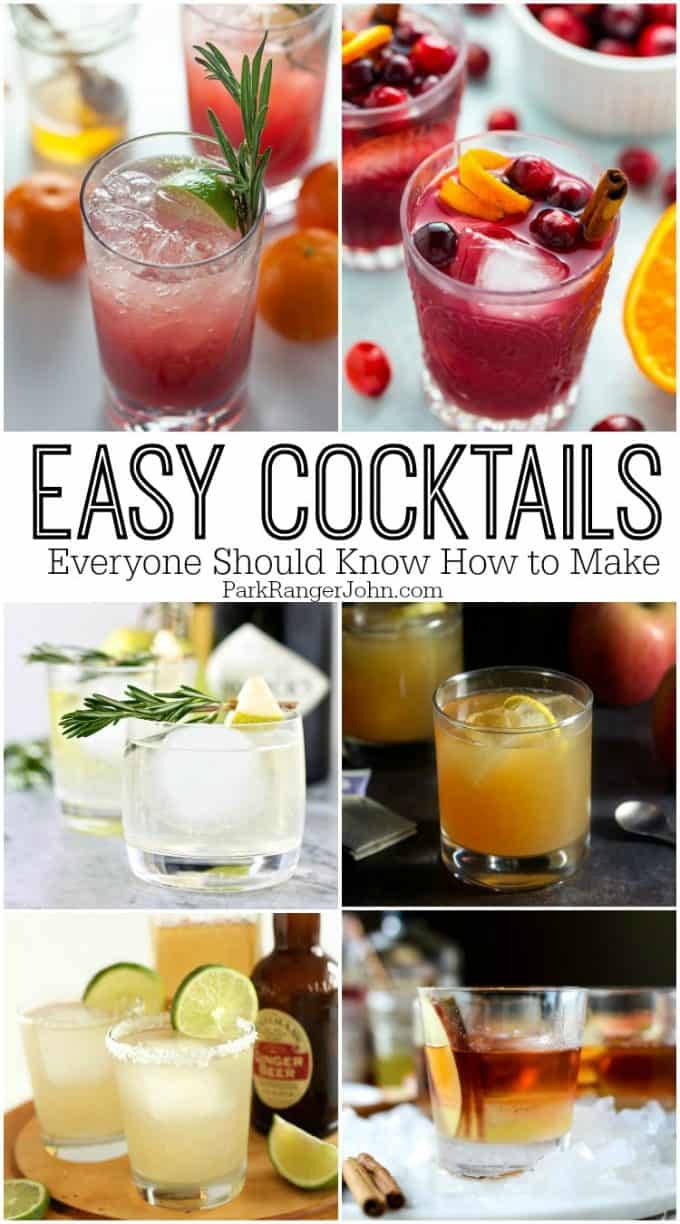 You can surprise your friends with your masterful bartending when you pull out one of these recipes.
Cranberry Cinnamon Whiskey Sour
Ginger, Cardamon & Rosemary Gin
Strawberry Rose Champagne Cocktail