This post was sponsored by Night Drivers Glasses as part of an Influencer Activation for Influence Central and all opinions expressed in my post are my own.
Over the past few years, I have realized that my eyes are not as happy as they used to be with night driving. After having eye surgery a few years ago for a torn retina my eyes now get tired quicker and are really sensitive to light. This can make night driving an interesting experience at times. As most of you know I love being out and exploring national parks and taking road trips to new destinations. These trips frequently include night driving especially this time of year. Now that it is getting dark at 4:30 pm we don't really have a choice but to drive at night.
I was really excited to test out a pair of Night Drivers and see how the unique yellow lens enhances contrast, and anti-reflective coating blocks glare from headlights. I am all in for anything that helps block the glare from headlights. Plus did you know Night Drivers' lens technology passes global traffic light standards! Isn't that fantastic!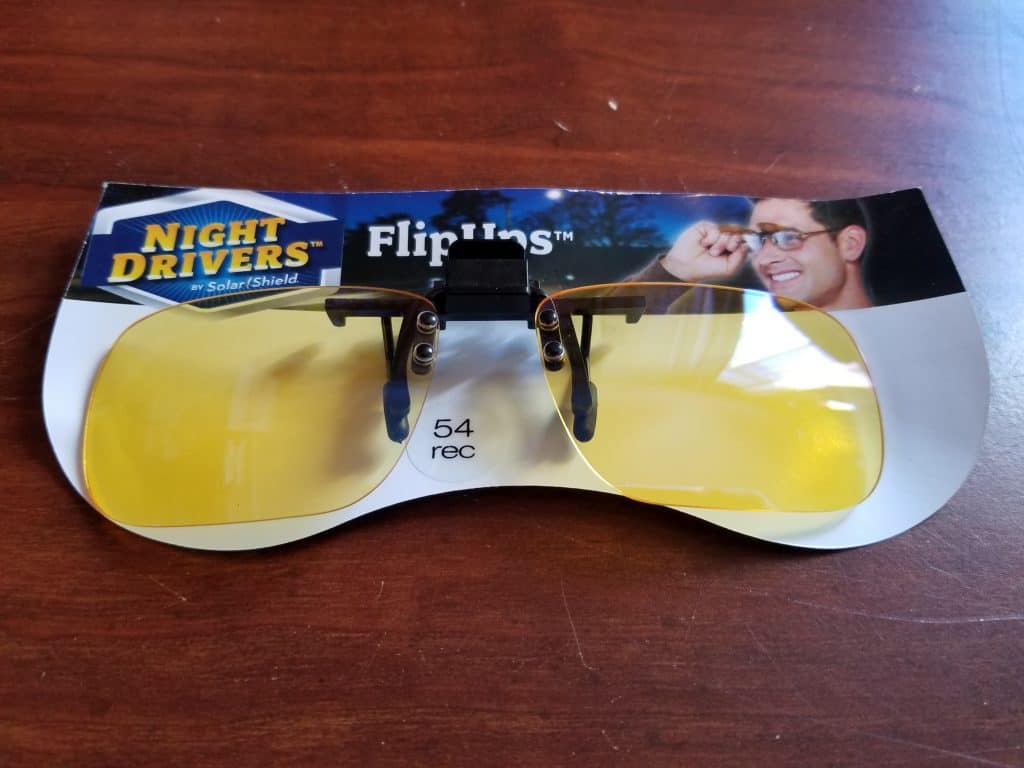 Night Drivers Glasses
One thing I really liked about the Night Drivers is you have a choice of the type of lenses you get. I was able to get a clip on "flip ups" that fit over my glasses.
They slide right over the top and I can easily flip them up if I need them out of the way for a moment and right back down over my glasses. They also offer glasses that fit over your current glasses and pairs you can slide right on.