Paramount Ranch is part of the Santa Monica National Recreation Area near Los Angeles, California. Paramount Ranch gives you the opportunity to step into your favorite tv shows and movies.
The ranch was leased by Paramount Pictures in 1923. The ranch has been used for film and tv productions since then and continues to be used for many productions.
A visit to Paramount Ranch gives you the chance to step back in time in a Western town, hike the surrounding hills, picnic on the lawn and so much more. We had a great time walking around the ranch taking pictures. This would be a great place for family photos or a picnic date.
Keep an eye out for two native oak species the Coast Live Oak and Valley Oak that are present on the ranch. The Valley Oak is a rare treat that may be threatened due to climate change.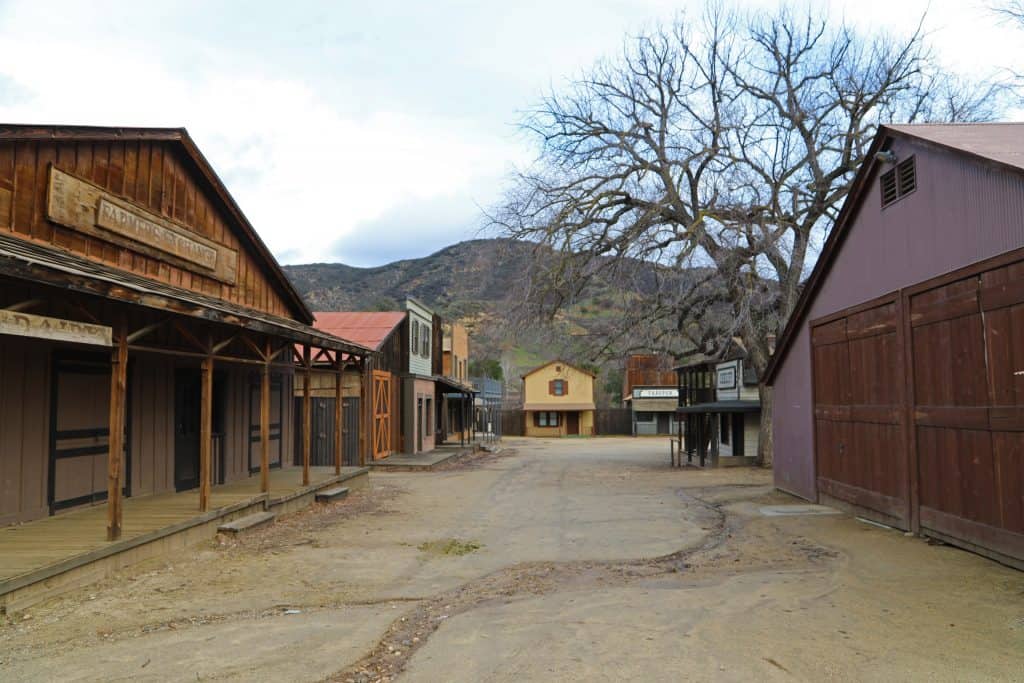 Visit the National Park Website on Paramount Ranch to print trail maps, a complete list of TV shows and movies that have been filmed at Paramount Ranch….