Cameron Prairie National Wildlife Refuge is an epic birding destination near Lake Charles, Louisiana! This is due to the fact that it is at the convergence of the Mississippi and Central flyways in the United States. Numerous birds make year-round residences here while millions make their way through this region in the spring and fall during migration.
Needless to say this should be on any birdwatchers ( In my case, Bird Nerd) list of places to visit. Here is what you need to know about Cameron Prairie National Wildlife Refuge.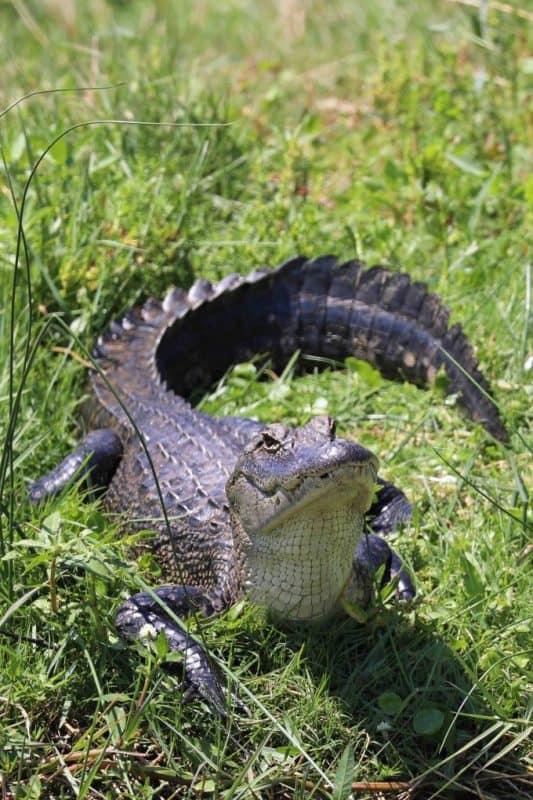 UPDATE - Cameron Prairie received damage during the last hurricanes. They are still waiting on federal funds to repair the damage. Please be aware that there is damage to buildings and boardwalks before visiting.
History of Cameron Prairie National Wildlife Refuge
Twenty-Five Miles Southeast of Lake Charles Louisiana lies the Cameron Prairie National Wildlife Refuge. It's 9,621 acres include fresh marsh, coastal prairie, and old rice fields in the Gibbstown Unit play an important role for migrating birds.
The refuge also manages the East Cove Unit which consists of 14,927 acres of brackish and salt marsh. The Cameron Prairie National Wildlife Refuge was established in 1988 and was the first refuge established under the North American Waterfowl Management Plan, a treaty among Canada, Mexico, and the United States.
Things To Do at Cameron Prairie National Wildlife Refuge
Wildlife Viewing and Photography at Cameron Prairie NWR
Cameron Prairie is your chance to truly enjoy the Louisiana Outback at its finest! Wildlife is abundant and makes wildlife viewing and photography opportunities endless. The best places to spot wildlife are the Pintail Wildlife Drive, the visitor center and all along the Creole Nature Trail.
Cameron Prairie Visitor Center
The Cameron Prairie Visitor Center makes a great first stop. Here you can get brochures, plan your trip, walk through the interpretative displays and walk out back of the visitor center to a boardwalk giving you your first taste of Cameron Prairie National Wildlife Refuge.
Make sure to look around as we saw several birds, many of which blended in very well. We also saw several turtles in the water near the boardwalks!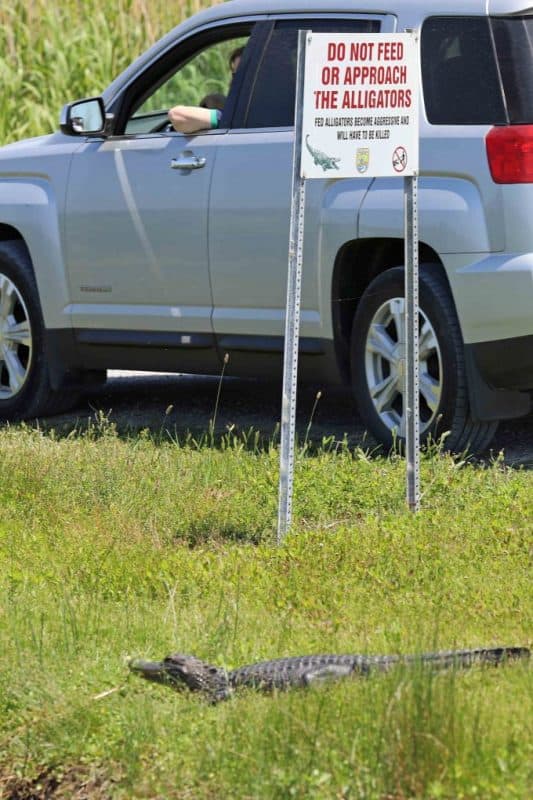 Pintail Wildlife Drive
The Pintail Wildlife Drive is the gem of the Cameron Prairie National Wildlife Refuge!
Be prepared to drive slow as you look for birds, alligators, and numerous other wildlife as you get up close to some of the best wildlife viewings in the area!
The road itself is an easy three-mile gravel loop road. A short distance into the drive is a short boardwalk to your right.
ParkRangerJohn Pro Tips for viewing wildlife:
Do not attempt to drive while looking at/for wildlife! We saw a motorhome attempt this while driving the Pintail Loop Drive as the motor home left the roadway and almost rolled off the edge of the bank into the alligator-filled waters.
Walk & Drive slow. Don't be that person that tries to see wildlife out of a windshield at 30+ miles per hour leaving everyone else in the dust. Your opportunities for seeing wildlife are greatly reduced for you while frustrating everyone else
Be patient!
Do not wear strong odors or wear perfumes and/or colognes
Bring binoculars & a bird guide
Animals tend to be more active in the morning and evening but alligators can be seen throughout the day
Look for movement, colors, and shape
If you are looking for a particular bird: know their chirp/song, desired habitat, times of year they migrate to/from etc.
Hiking at Cameron Praire National Wildlife Refuge
There are two short boardwalks; the first is at the visitor center and the second is along the Pintail Wildlife Drive. You will not find miles of designated and maintained trails at Cameron Prairie.
I like to remind people that the U.S. Fish and Wildlife Mission is to administer a national network of lands and waters for the conservation, management, and where appropriate, restoration of the fish, wildlife, and plant resources and their habitats within the United States for the benefit of present and future generations of Americans.
This means that their primary focus is on conservation and protecting Endangered and Threatened Species.
Do you know the number of species that are either Endangered or Threatened in the U.S.? There are well over 900 flowering plants, 160 fish, and over 100 birds protected in the United States!
Travel Tips for Cameron Prairie National Wildlife Refuge
Carry plenty of water, snacks, sunscreen, and insect repellent
Bring cameras, guidebooks, and binoculars for wildlife viewing
There is no fee to enter Cameron Prairie National Wildlife Refuge
Cameron Prairie National Wildlife Refuge Address
Southwest Louisiana National Wildlife Refuge Complex
1428 Highway 27
Bell City LA 70630
Phone Number: 337-598-2216
Email: SWLRComplex@fws.gov
Cameron Prairie Visitor Center Hours:
Monday-Thursday 7:30-4:00
Friday 7:30-3:00
Saturday 9:00-4:00
Cameron Prairie National Wildlife Refuge is a great place to visit and is part of the Creole Nature Trail. Make sure to check out more information about:
Sabine National Wildlife Refuge
Restaurants in Lake Charles Louisiana
Things to do In Lake Charles Louisiana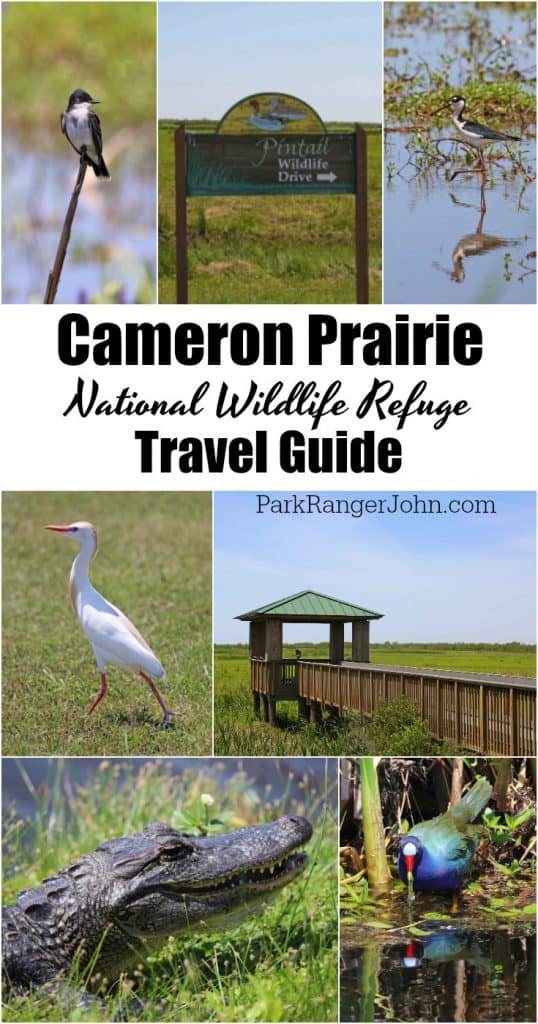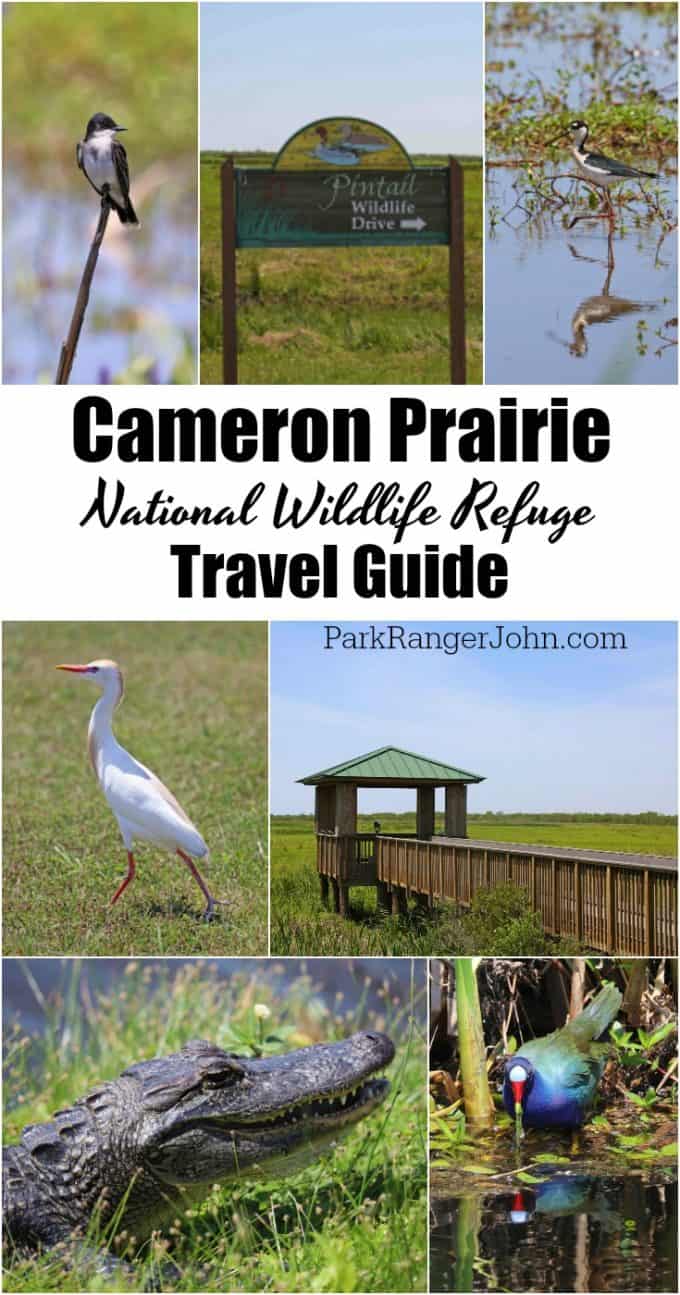 Thank you Lake Charles CVS for hosting our trip to Lake Charles