If you are looking for a remote tent campsite in Great Smoky Mountains National Park than you will love the Big Creek Campground. There are only 12 tent sites within the campground.
The campground is located in the Eastern portion of the park down a dirt road. Part of the adventure of this campground is reaching it. There is a gorgeous dirt road drive to reach the campground.
We were amazed at how beautiful the drive is and how peaceful it was. We only saw one car on our way to the campground and that was in June.
There is a bathroom with running water and flush toilets in the campground pretty close the campsites. There are no showers or hook-ups within the campground.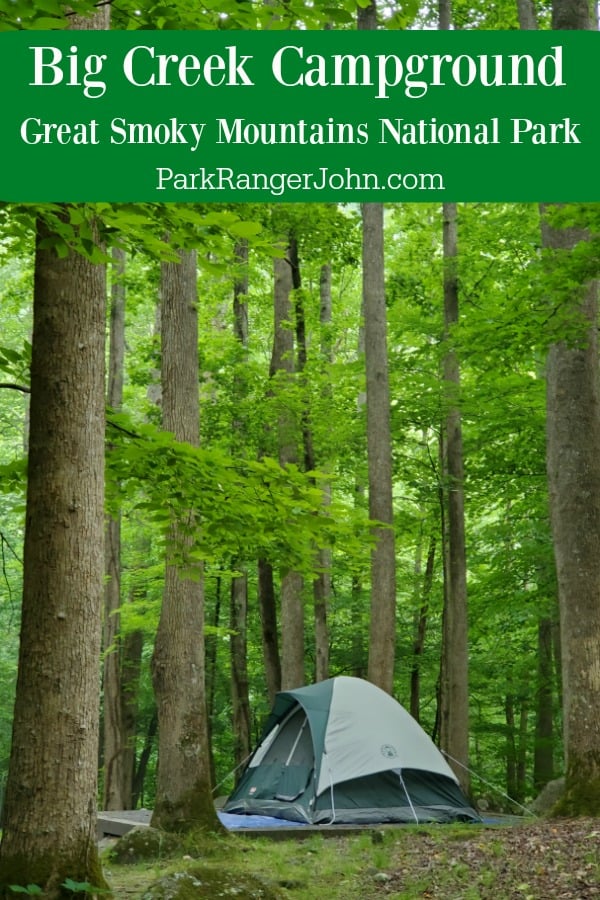 Big Creek Campground - Great Smoky Mountains National Park
Check out our complete guide to Great Smoky Mountains Camping
Season: 4/19-10/27, 2019
Number of Sites: 12 TENT ONLY campsites
Location in the park: Eastern side of the park.
Campsite Cost: $17.50
Payments accepted: Cash and Check
Reservations: Yes, Recreation.Gov
Latitude/Longitude:
Latitude:
35.7597222
35° 45' 34.9999" N
Longitude:
-83.1041667
83° 6' 15.0001" W
Elevation: 1,700
Accessible Sites: no
Pets Allowed: Pets are allowed in the campground but must be confined or on a leash (6' maximum).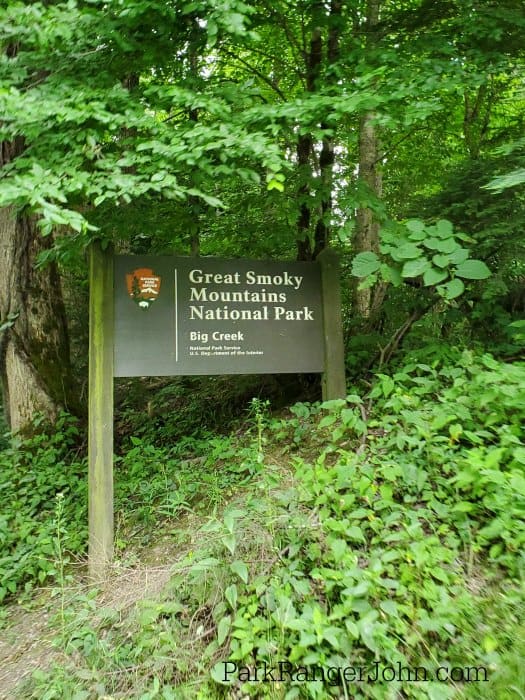 Campground Reservations
Are campground Reservations Available? Yes
Phone Number?
Online? Recreation.gov
How Far Ahead can you make a reservation? Individual campsites are released on a 6-month rolling basis
First Come, First Served? No
Campground Amenities
Flush Toilets: Yes
Payphone: No
Is wifi Available? No
Is cellular Phone Service Available? No, we did not have any service in the campground
Is camp host available on site? Yes, They are located near the Group Campsites
Is firewood available for purchase? Firewood is available in town but not in the campground.
You must use fire-treated wood in Great Smoky Mountain National Park.
Only heat-treated firewood bundled in its original packing and bearing a certification seal from the US Department of Agriculture (USDA) or a state department of agriculture may be brought into the park.
Campers may also collect dead and down wood in the park for campfires.
Visit www.nature.org/firewoodmap for a list of available vendors near the park.
Amenities at each campsite:
Fire pit in the site? Yes
Picnic Table in the site? Yes
Bear Box in site/area? There is a communal bear box near the bathroom.
Potable Water? Yes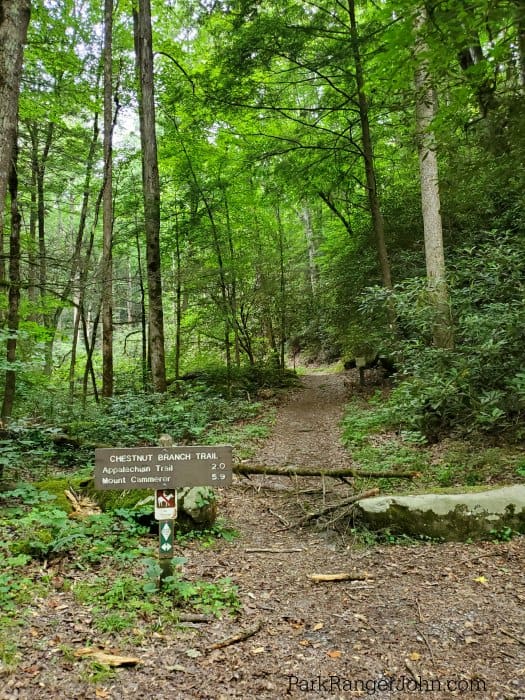 RV Camping at Campground - NO RV Camping
Generators: Generator use is prohibited from 8 pm to 8 am.
no hookups or showers at the campground
How to get to Campground
The campground is sixteen miles east of Newport, TN on I-40. Exit I-40 at exit 451 (Waterville). Follow the road past the Walters Power Generating Station to the 4-way intersection at Mt Sterling Gap. Follow the signs to Big Creek.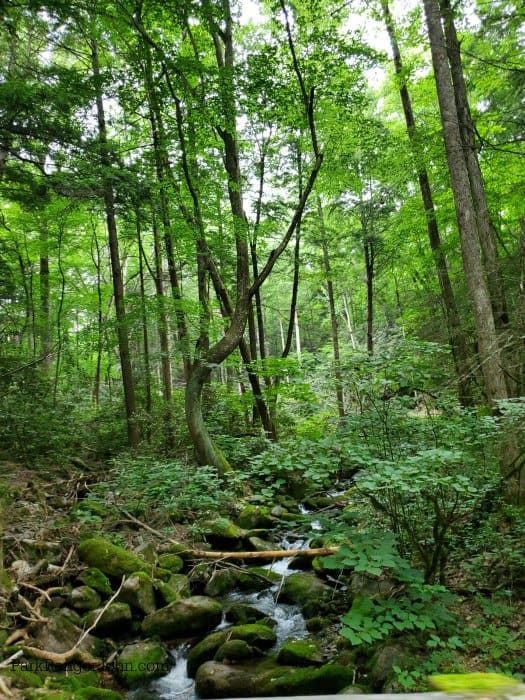 Important Dates for Campground
The campground is open March 29, 2019 - October 27, 2019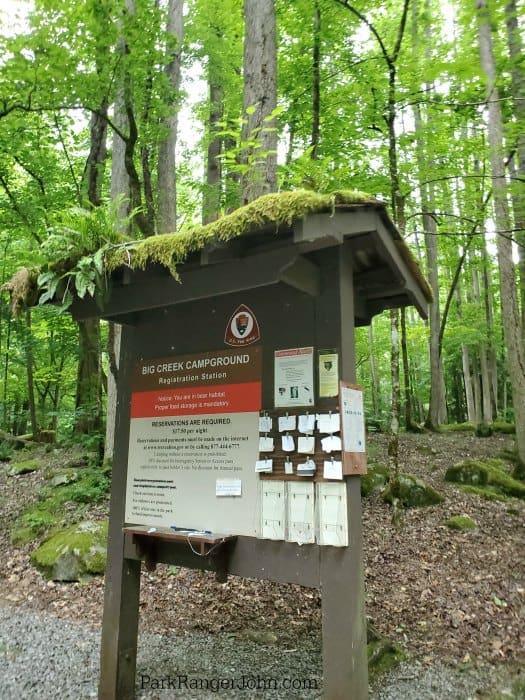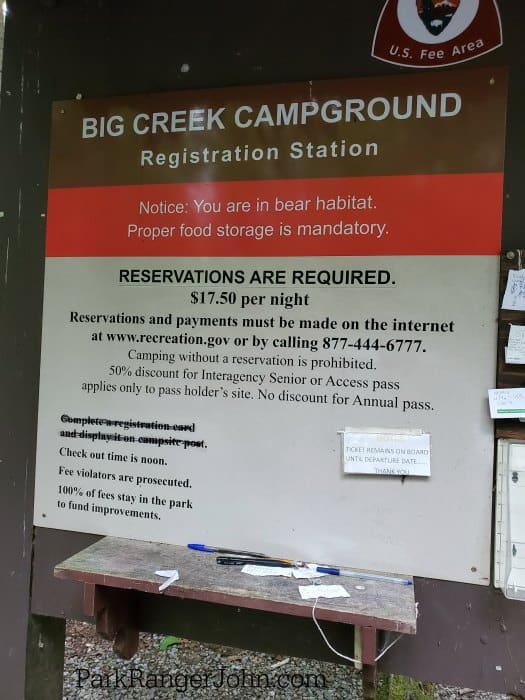 Campground Regulations
The maximum number of people in a campsite: up to six people per campsite.
The number of cars per campsite: No more than two motor vehicles or one vehicle with trailer are allowed per campsite
Checkout time: 12 pm
Quiet Hours: 10 pm to 6 am
Maximum Stay: limited to 14 consecutive days at a time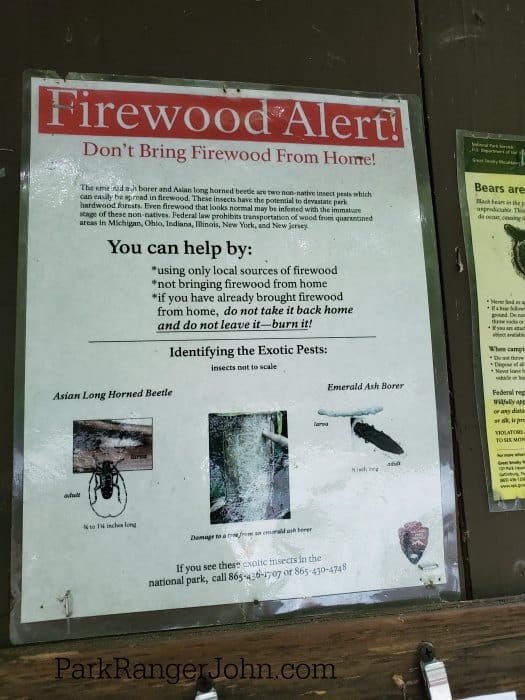 Big Creek Campground Map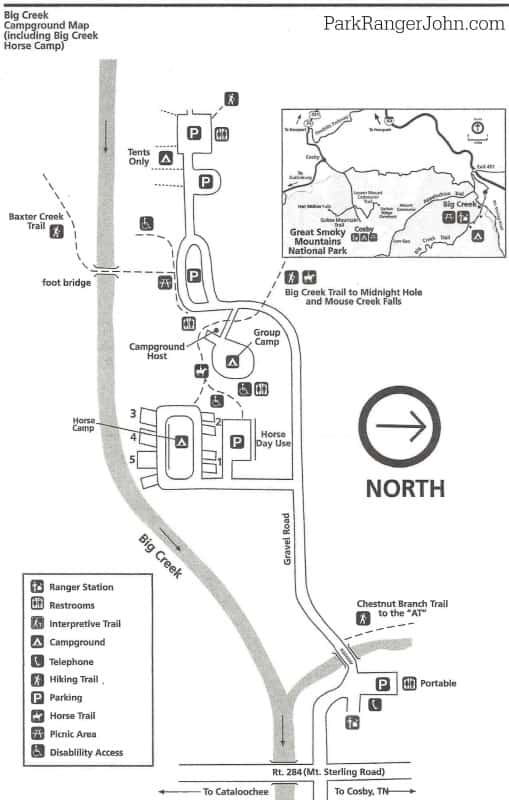 Photos of Big Creek Campground