Spending the night and exploring America's National Park Lodges, Hotels and Inns can easily be one of the most unforgettable parts of your vacation.
After all, You get to start and end your day in the park, and typically at a very desirable location, you just have to walk out the door of the lodge! No need to have to get up early to head to the park, wait in line at the entrance gate and drive to your first stop because you are already there.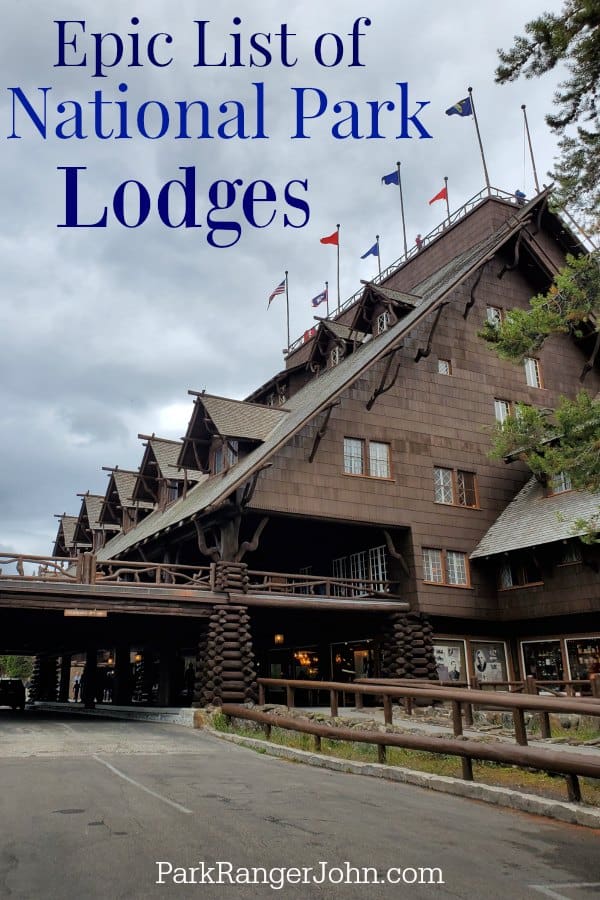 America's National Park Lodges, Hotels, and Inns
We have been on a mission to stay in as many National Park Service Lodges as we can during our park adventures throughout the United States with each stay being fantastic!
We have watched the most breathtaking sunset having a drink on the outside patio of the restaurant at the Chisos Mountain Lodge at Big Bend National Park. We also watched the sunrise in early January over the Grand Canyon from the comfort of our cabin at the Bright Angel Lodge.
I personally will never forget the grandeur of the giant Douglas Fir Log Pillars at the Glacier Park Lodge at Glacier National Park or the amazing view of Crater Lake from the Crater Lake Lodge.
My top three favorite memories are watching Old Faithful erupt in the early morning from the Old Faithful Inn in Yellowstone, Watching the sunset over the Pacific Ocean at the Kalaloch Lodge at Olympic National Park and attending the Bracebridge Dinner at the Ahwahnee Hotel.
One thing to remember is that many of these lodges were built approximately 100 years ago. This means that the guest rooms may not be what you would expect from today's standards.
They can be rather small, may have communal restrooms and showers and you will most likely not have a Television, WiFi, internet service and cell phone service.
Many of these lodges were designed with grand and breathtaking common areas like a great room and large dining halls.
It was an event to get out to one of these parks 100 years ago and people quickly congregated in these common areas to meet new people and to talk about their day in the park.
Several of these National Park Service lodges are on the National Register of Historic Places or one of the Historic Hotels of America. Several were designed in the "Parkitecture" theme, also known as National Park Rustic Architecture.
The thought of Parkitecture was to build something that harmonized with nature, something that seemed to fit right into place and just belong without deterring from nature's beauty.
Lodges can be found in National Parks, National Monuments, and National Recreations Areas. The majority of lodges are within National Parks but there are a few that may surprise you.
Below is a list of lodges, hotels, and Inns in the parks. How many have you been to?
List of National Park Lodges
Badlands National Park, South Dakota
Big Bend National Park, Texas
Blue Ridge Parkway, North Carolina
-Bluffs Lodge
-Peaks of Otter Lodge (Virginia)
-The Pisgah Inn
Bryce Canyon National Park, Utah
Buffalo National River, Arkansas
- Buffalo Point Cabins and Lodge
Canyon De Chelly National Monument, Arizona
- Thunderbird Lodge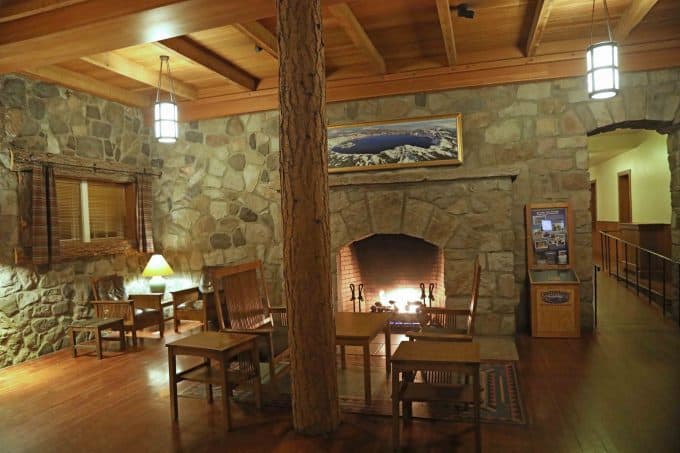 Crater Lake National Park, Oregon
Cabins at Mazama Village
Cuyahoga Valley National Park, Ohio
- Inn at Brandywine Falls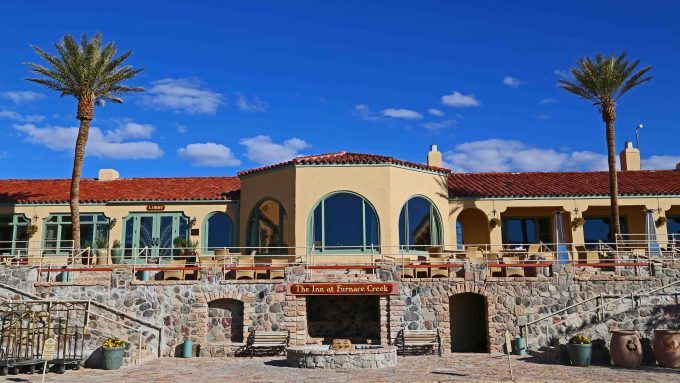 Death Valley National Park, California
-Inn at Death Valley - Formerly the Inn at Furnace Creek
-The Ranch at Furnace Creek
-Panamint Springs Resort
-Stovepipe Wells Village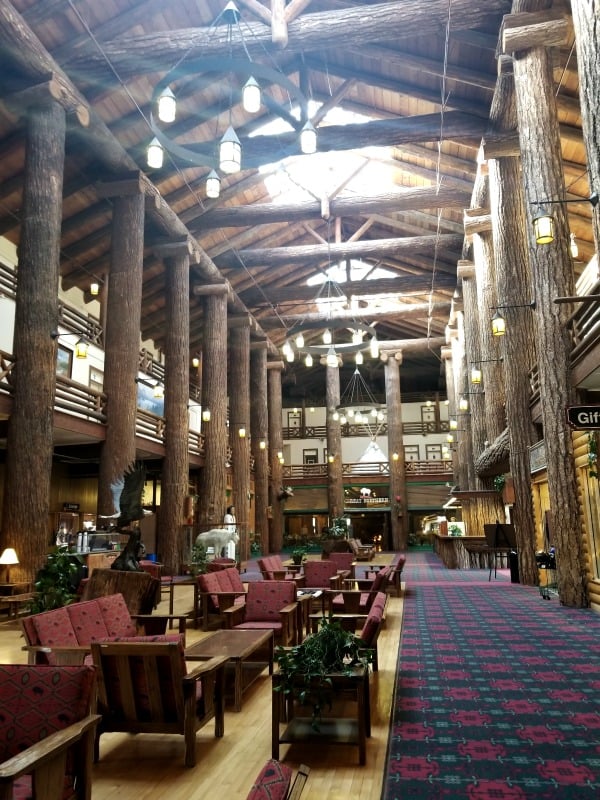 Glacier National Park, Montana
Glacier Bay National Park and Preserve, Alaska
- Glacier Bay Lodge
Glen Canyon National Recreation Area, Arizona
- Bullfrog Resort and Marina
-Halls Crossing and Marina
-Lake Powell Resort
Golden Gate National Recreation Area & San Francisco Maritime National Historical Park, California
-The Argonaut
-Cavallo Point - The Lodge at the Golden Gate
-Inn at the Presidio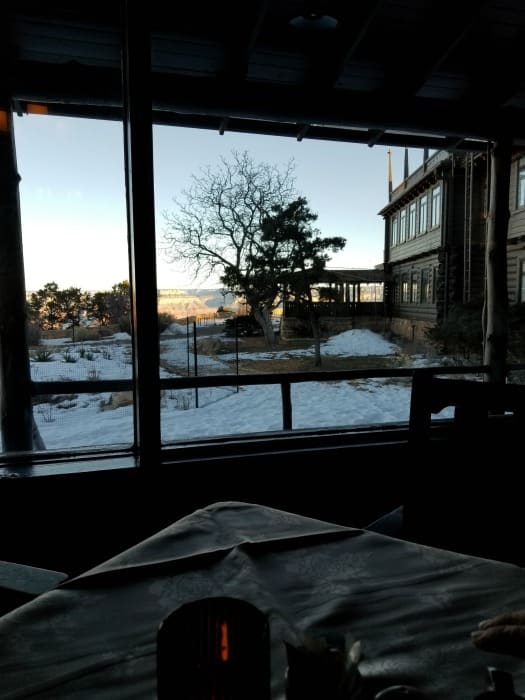 Grand Canyon National Park, Arizona
South Rim, Grand Canyon Hotels
-Thunderbird Lodge
North Rim, Grand Canyon Hotels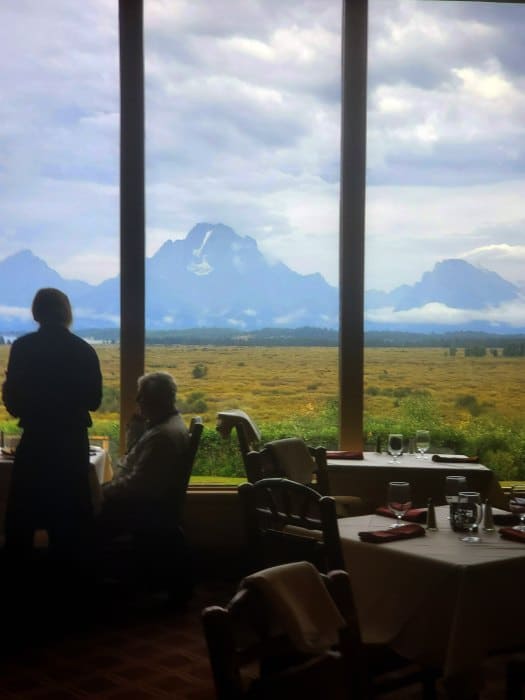 Grand Teton National Park & John D Rockefeller Jr. Memorial Parkway, Wyoming
-Dornan's Spur Ranch Log Cabins
-Headwaters Lodge and Cabins at Flagg Ranch
-Jenny Lake Lodge
-Triangle X Ranch
Great Smoky Mountains National Park, Tennessee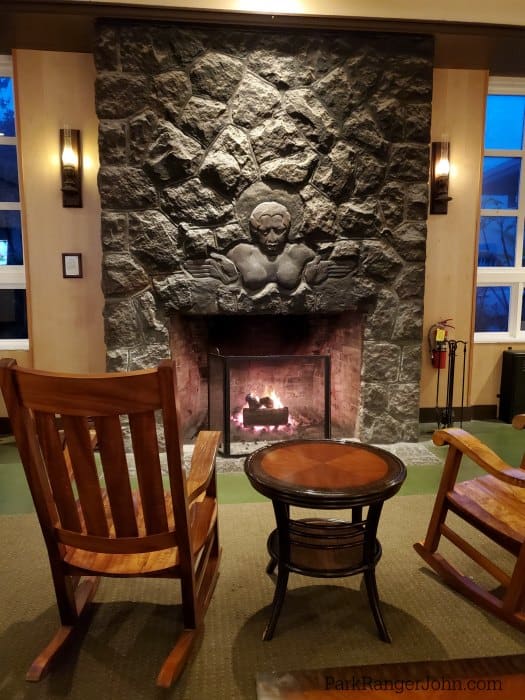 Hawaii Volcanoes National Park, Hawaii
Isle Royale National Park, Michigan
- Rock Harbor Lodge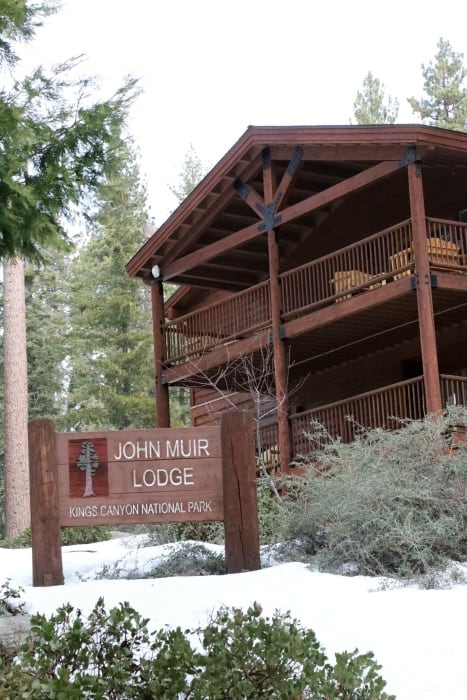 Kings Canyon National Park, California
Lake Mead National Recreation Area, Nevada
-Cottonwood Cove Resort
-Lake Mohave Resort
-Temple Bar Resort
Lassen Volcanic National Park, California
- Drakesbad Guest Ranch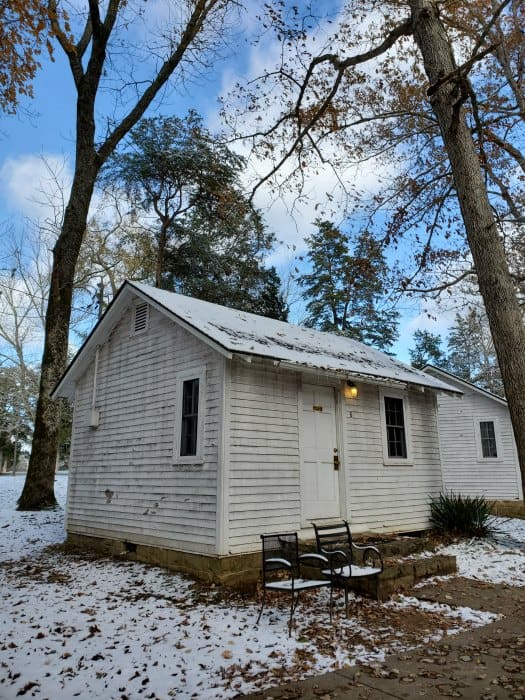 Mammoth Cave National Park, Kentucky
Mesa Verde National Park, Colorado
Mount Rainier National Park, Washington
North Cascades National Park, Washington
-North Cascades Lodge at Stehekin
-Ross Lake Resort
-Stehekin Valley Ranch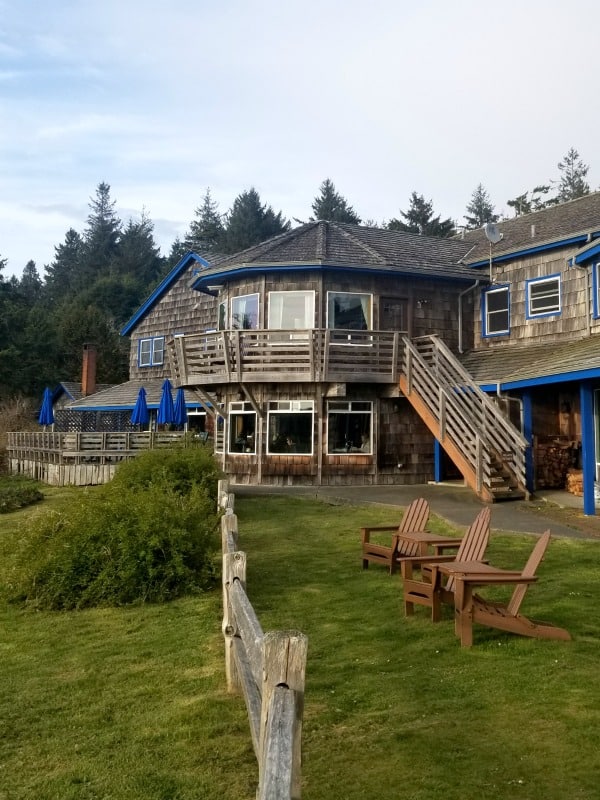 Olympic National Park, Washington
Oregon Caves National Monument, Oregon
- The Chateau at the Oregon Caves (Currently closed for renovations)
Ozark National Scenic Riverways, Missouri
- Big Spring Lodge and Cabins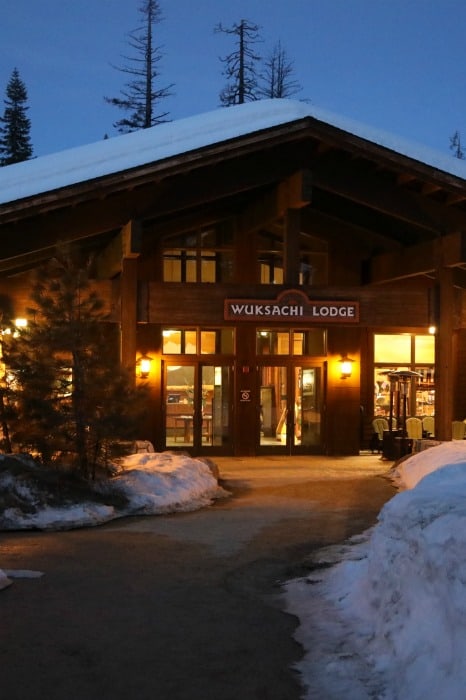 Sequoia National Park, California
Shenandoah National Park, Virginia
Virgin Islands National Park, US Virgin Islands
- Cinnamon Bay Resort
Voyageurs National Park, Minnesota
- Kettle Falls Hotel and Resort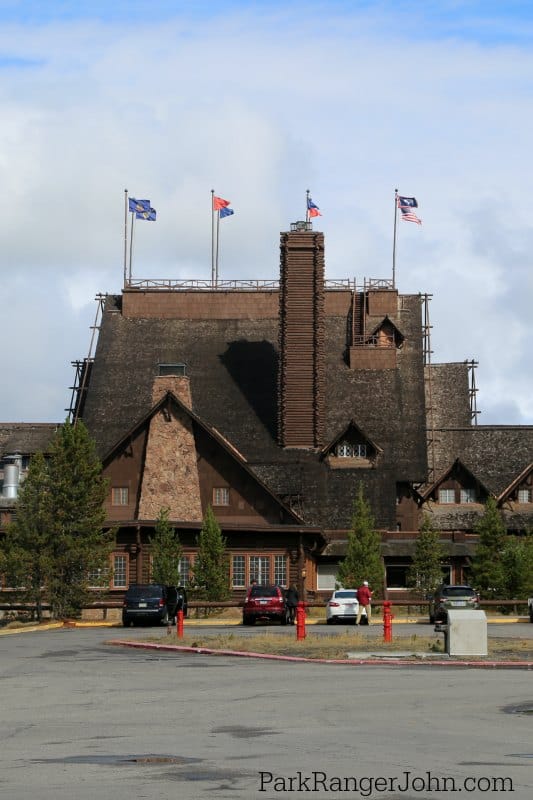 Yellowstone National Park, Wyoming
-Canyon Lodge
-Grant Village
-Lake Yellowstone Hotel and Cabins
-Old Faithful Snow Lodge and Cabins
-Roosevelt Lodge Cabins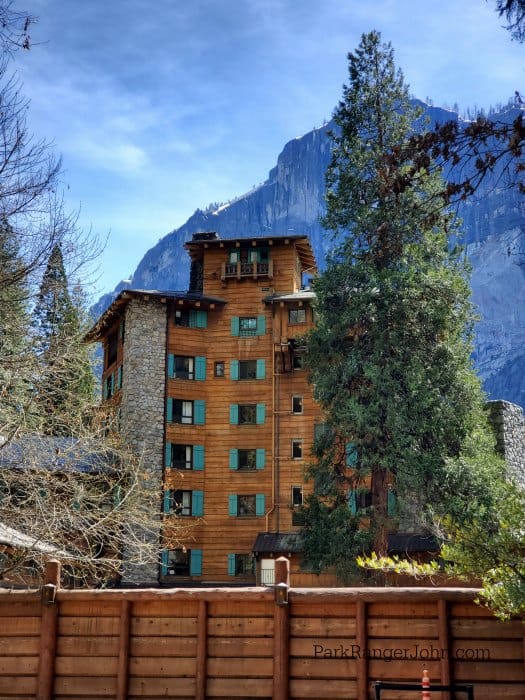 Yosemite National Park, California
- Curry Village Tents
- Ahwahnee Hotel (Named the Majestic Yosemite Hotel between 2016-2019)
-White Wolf Lodge
Zion National Park, Utah
We hope you enjoy this list of National Park Lodges! Have you stayed in one of these lodges? What was your experience like. We would love to know more about which lodges you have stayed in and what you thought.