Cedar Grove Lodge is located in the heart of Cedar Grove in Kings Canyon National Park. Approximately 35 miles from the Grant Grove this area of the park is quieter and offers amazing hiking opportunities.
You will want to plan to arrive at the lodge prior to 9 pm when the front desk closes. We didn't realize the front desk closed at 9 pm and managed to roll into the lodge at 8:57 pm. The road leading into this portion of Kings Canyon National Park is windy and you definitely want to plan extra time to reach the hotel.
Also, keep an eye out for skunks and other wildlife as you drive into Cedar Grove. We thankfully missed the multiple skunks that were hanging out in the middle of the road late at night on our way to the lodge.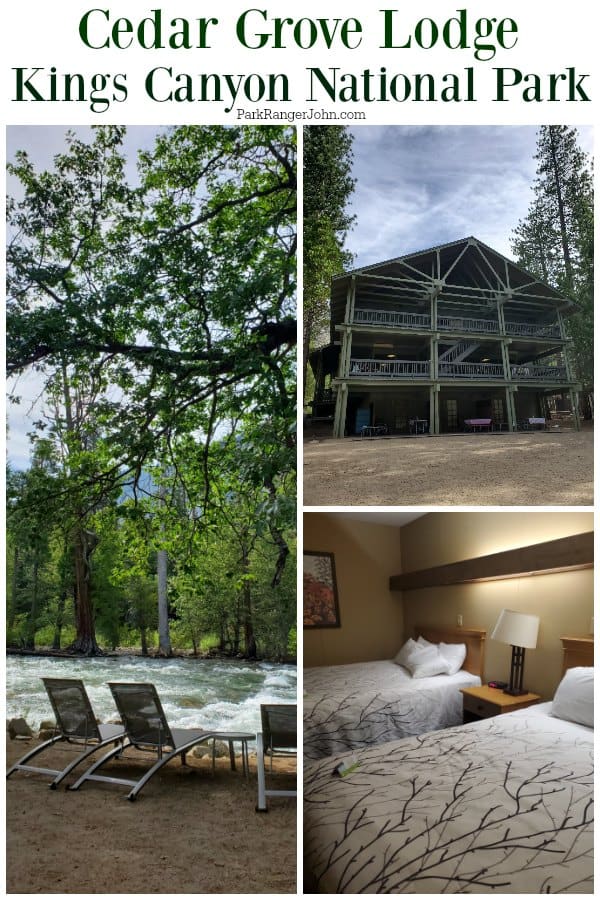 Cedar Grove Lodge - Kings Canyon National Park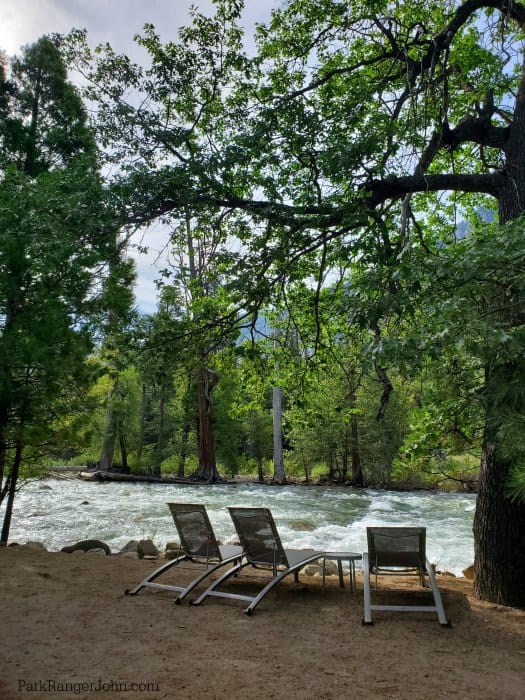 For a really relaxing start to the day pick up a breakfast burrito and some coffee at the Cedar Grove snack shop and enjoy these amazing river views.
You will want to have bug spray with you but once you protect yourself from the very friendly mosquitos you just can't go wrong with this view.
Standard Room with Two Queens
We enjoyed our stay in the Cedar Grove Lodge and would definitely stay there again in the future. The rooms are fairly basic but have everything we needed for an easy stay inside the park.
2 queen beds
Small table with chairs
Private bathroom with shampoo, conditioner, and soap available.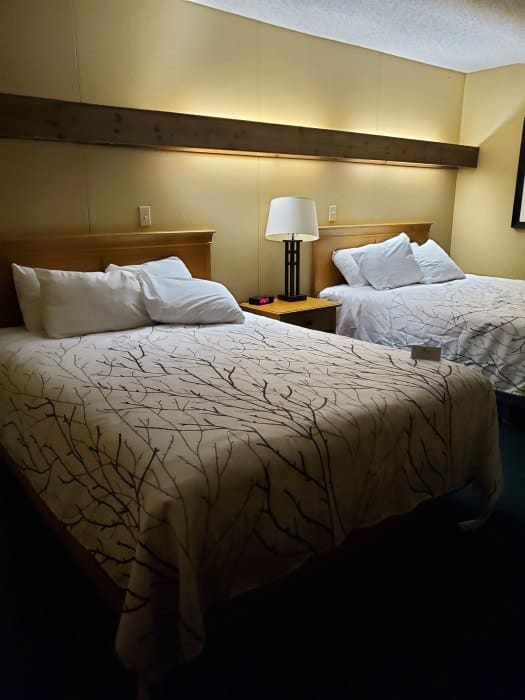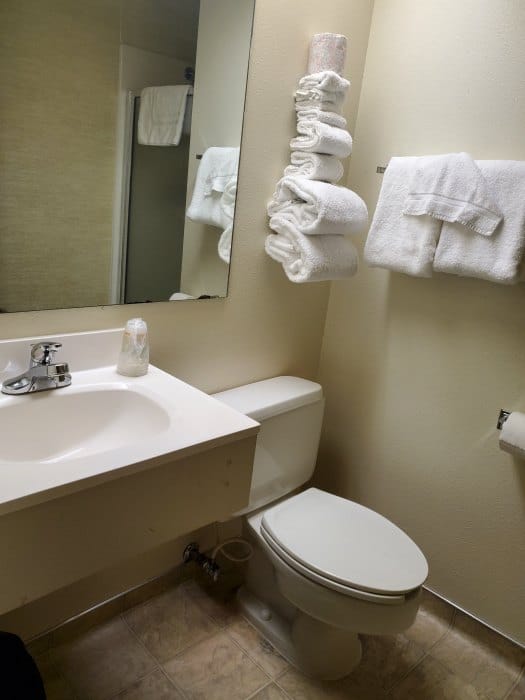 The Cedar Grove Lodge is very basic but offers the amazing opportunity to stay in the heart of Cedar Grove without having to camp in Kings Canyon National Park.
I want to mention again that the road leading into Cedar Grove is a twisty mountain road. If anyone in your group gets car sick you will want to be prepared for this drive. Even while driving I felt car sick coming out of the canyon.
It feels like a really long roller coaster going up the windy curvy mountain roads.
Things to know when planning a stay at the Cedar Grove Lodge - Kings Canyon
The front office at Cedar Grove Lodge closes daily at 9 p.m. All guests are respectfully required to check-in prior to that time.
Deposit - A deposit equal to the first-night room rate plus tax is charged at the time of booking
Cancellations - Cancellations made within 48 hours of arrival forfeit 100% of the deposit paid.
Cancel for free up to 2 days prior to arrival
Pets - Pets are allowed in all rooms at Kings Canyon NP
Reservations: (866) 807-3598
Rollaway beds are not available at Cedar Grove Lodge.
If you are looking to stay in the Grant Grove area of Kings Canyon check out the John Muir Lodge.
Cedar Grove Lodge is managed by Delaware North, an authorized concessionaire of the National Park Service.
Check out our Kings Canyon Camping guide to learn more about the campgrounds in the park.