Arches National Park Camping
Camping is by far the easiest and best way to explore Arches National Park! You simply start/end your day in the park and does not require you to drive the half hour plus back to Moab (from the campground) or wait in the ridiculously long line just to get through the entrance station. You are also close to several hiking trails including Devils Garden and Broken Arch loop so you can leave your vehicle at your campsite and not have to fight for one of the few precious parking spots. There is also an amphitheater where you can take in an evening Ranger Program or just hang out at your site with a campfire or stare out into the sky and enjoy all the stars. Now that you are excited about camping in Arches, here are the campgrounds details.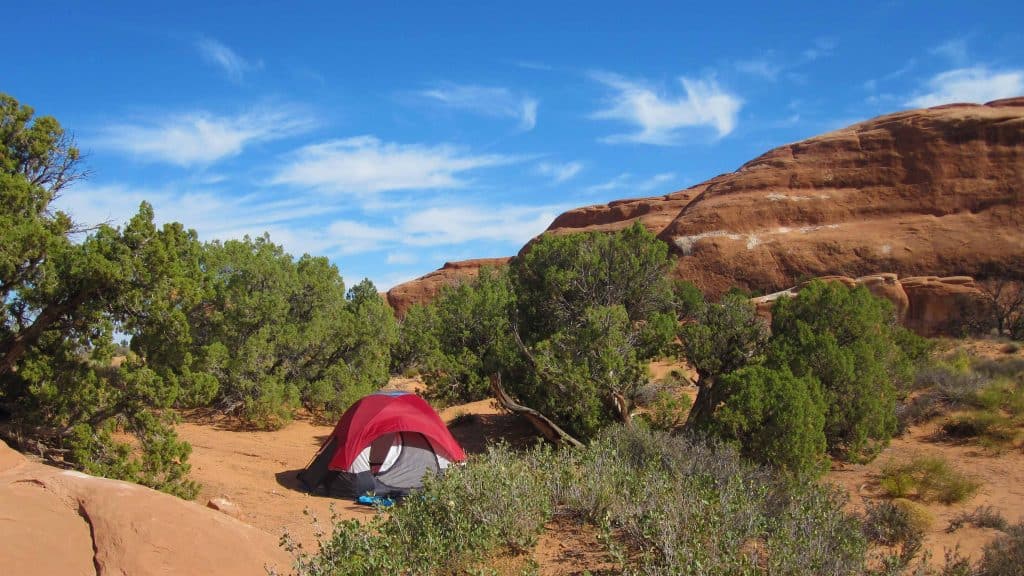 The campground is surrounded by red rock, sand, stands of Juniper and Pinyon Pine, Yucca, Prickly Pear Cacti, and wildflowers.
Currently, the Devils Garden Campground will be closed for repairs until November 1, 2017…