Have you ever looked at a photo on a postcard, calendar or maybe even your favorite social media channels like Facebook, Instagram, Pinterest or Twitter that is so beautiful that you said to yourself that one day you will go there? You are not alone, especially when it comes to Exploring Upper Antelope Canyon Arizona! Upper Antelope Canyon was a quiet slot canyon that was hardly visited as late as the 80's before it became discovered.
It is now the most photographed slot canyon in the American Southwest and can be instantly recognized by people around the globe with it famous Navajo Sandstone and light beams shining down through. Perhaps you too are looking at this article in anticipation of one day exploring Upper Antelope Canyon Arizona. I will do my best to get you prepared by giving you a little history, tell you about Antelope Canyon tours and give some photo advice so that you will be prepared to have an epic adventure to Antelope Canyon.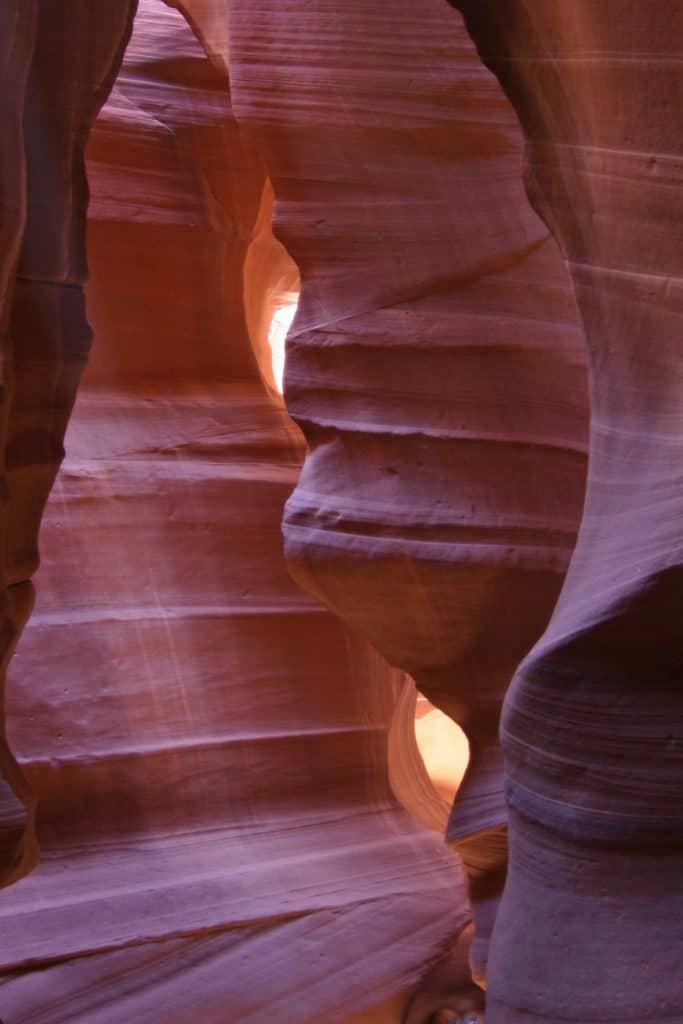 There are two parts to Antelope Canyon; Upper Antelope Canyon which is also is known as The Crack and Antelope Canyon which is also known as The Corkscrew. The Navajo call Upper Antelope Canyon Tsé bighánílíní, "the place where water runs through rocks". This name is very accurate as this slot canyon was primarily formed by water erosion, especially by flash flooding. Make sure to know about flash floods and check the weather before heading out anywhere flash flooding occurs. These floods carved canyons out of the soft layers of Navajo Sandstone creating a canyon approximately 120′-130′ deep.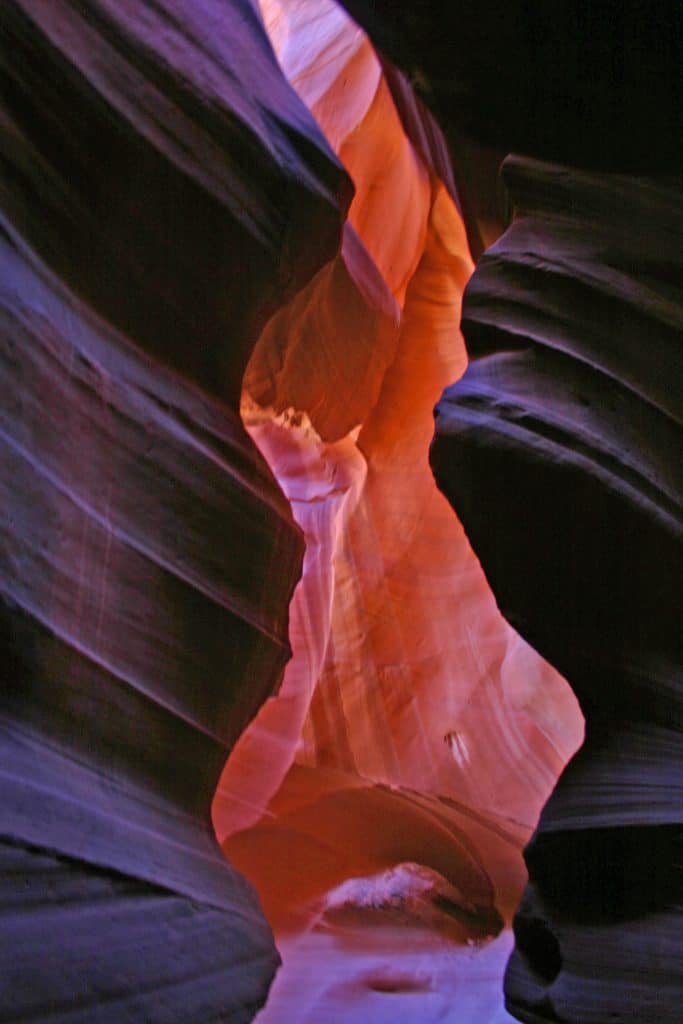 Park Ranger John Pro Tip: Make sure to stop before entering the canyon. The Navajo people feel this canyon is sacred and treat it as a cathedral. They feel that by stopping puts them in the right frame of mind and as a sign of respect. It also allows them to leave the canyon feeling uplifted by what mother nature has to offer. For the Navajo, entering the canyon is a spiritual experience and even bless the canyon every four years.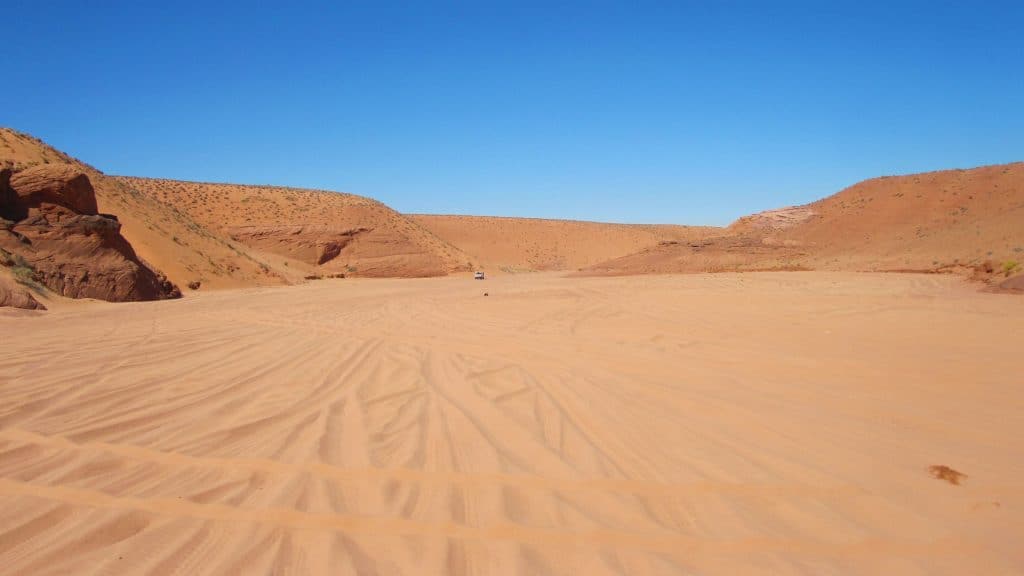 I have found several different tours that will take you to Upper Antelope Canyon. They have a couple different options for you to choose from guided sightseeing tours (typically one hour in length) and photo tours (typically two hours in length). The sightseeing tours are great for most visitors to the canyon. You will see all the highlights and several photo opportunities along the way. Depending on the tour company they may not allow tripods, monopods or selfie sticks on this tour.
The Photography tour is for the serious photographers with the right camera equipment. We took the Photography tour and loved it! Our guide had extensive knowledge of the canyon and knew camera settings for the best possible shots. Upper Antelope Canyon was easy to navigate. We took a side canyon on the way out and required going up ladders but added to the adventure.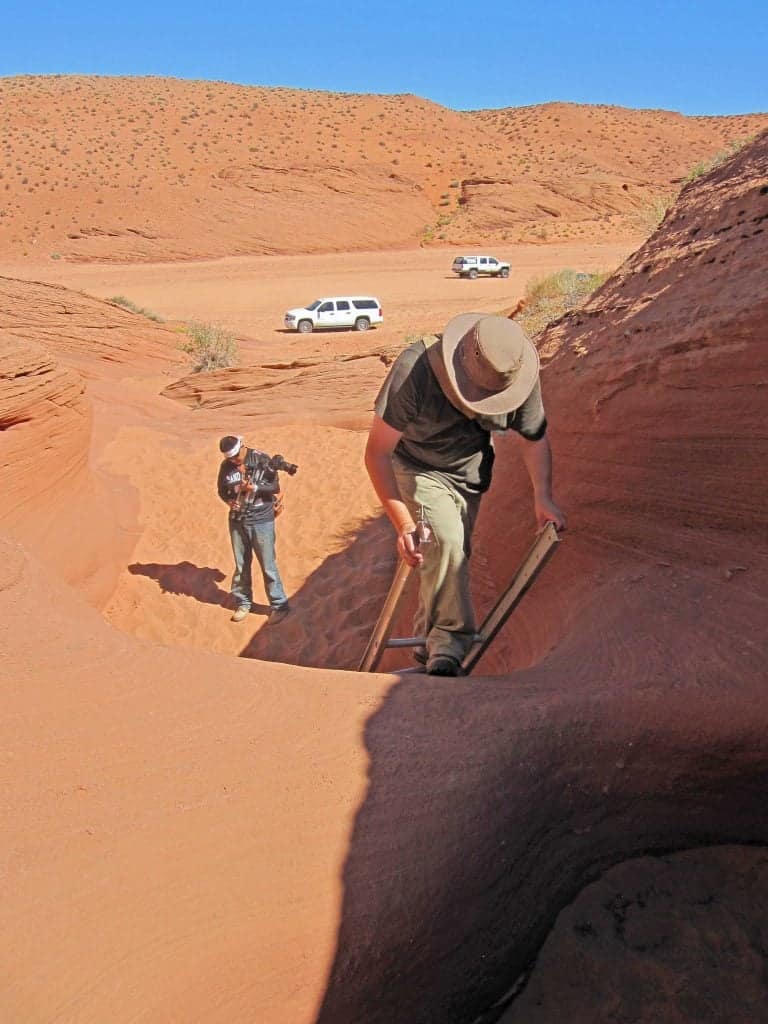 Photographing Antelope Canyon
Capturing a great photo in Antelope Canyon will most likely become that photograph that you show off to all of your friends & family. We have one of ours on a large canvas print and always gets oooh's and aaah's from everyone. Here are a few tips for going to the canyon with all of your favorite equipment. I'm sure you already noticed that there is sand. What you are not prepared for is the amount of sand and that it gets everywhere. Once we left the canyon,  I had to literally take off my shoes and dump all the sand out!
Did I mention that they start tossing sand in the air when the light beams start showing up? This will add the dramatic contrast in your photos and make the light beams show up for you to see. I highly suggest taking only what you need and have your equipment covered when not in use. Never put anything on the ground! We made this mistake when the light beams showed trying to get that perfect photo.
What nobody tells you is that every single person in the canyon loses their mind at the first sighting of a light beam! The nice people you started talking with during your tour are now MMA fighters and start throwing elbows as they rush in for their epic photo. Our poor camera bag was partially opened when it became trampled by the mad rush! Our camera bag had enough sand inside the bag to fill a 5-gallon bucket. (sarcasm but it was a ton of sand) Needless to say that our favorite telephoto zoom lens did not survive this occurrence and we were off to the camera store for a new lens.
If you are on the photography tour make sure to bring a tripod for the best results and make sure to also bring your remote shutter. Another very important tip is that the light beams only show up in the summer months when the earth rotates on its axis. They also only show up mid to late morning until shortly after noon. another key tip is not to freak out the first moment a light beam shows up. There can be several that show up and your tour guides will make sure that you get a chance to see and photograph them.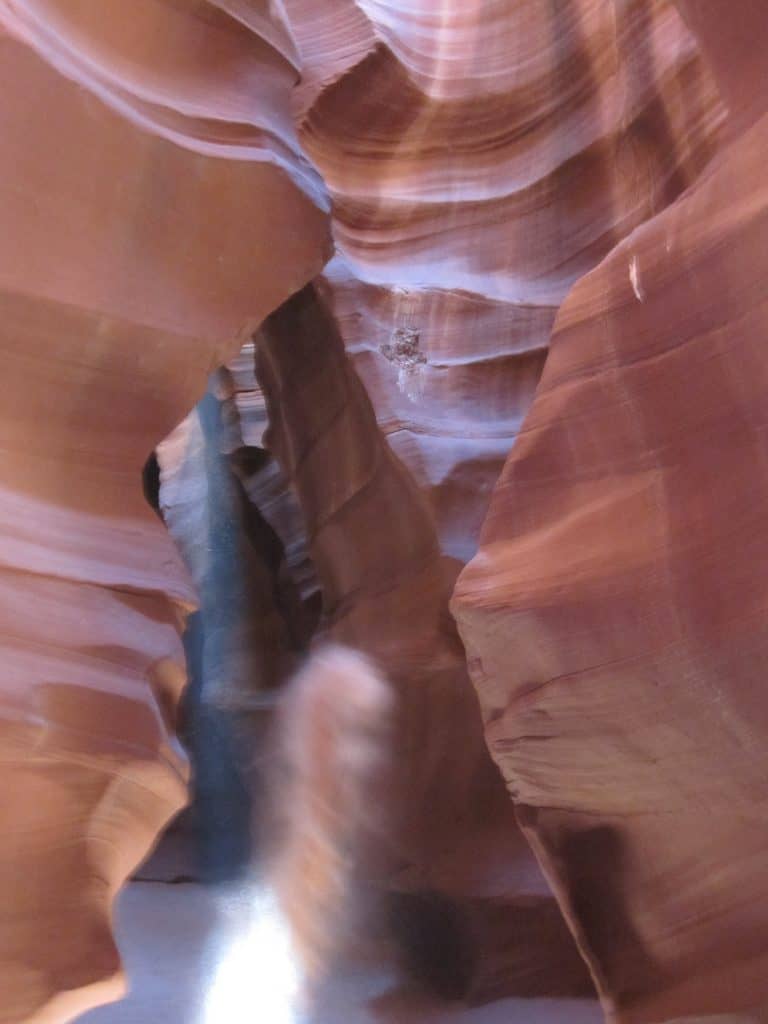 If you are visiting Antelope Canyon then chances are you are visiting several parks in one trip. It would be silly not to, after all,  it is a challenge to get here as the closest major Airport is either Las Vegas or Phoenix. So what other parks can you visit while Exploring Upper Antelope Canyon Arizona?
You are close to Glen Canyon National Recreation Area, North Rim of the Grand Canyon and Natural Bridges National Monument. If you travel to/from the East you can access Monument Valley Navajo Tribal Park, Sunset Crater Volcano National Monument, Wupataki National Monument and the South Rim of the Grand Canyon. If you are coming to/from the West then try Zion National Park and Lake Mead National Recreation Area. I hope you enjoy your visit to Antelope Canyon and all throughout the American Southwest.