Curry Village Cabins in Yosemite National Park are part of the Curry Village complex that was previously known as Half Dome Village.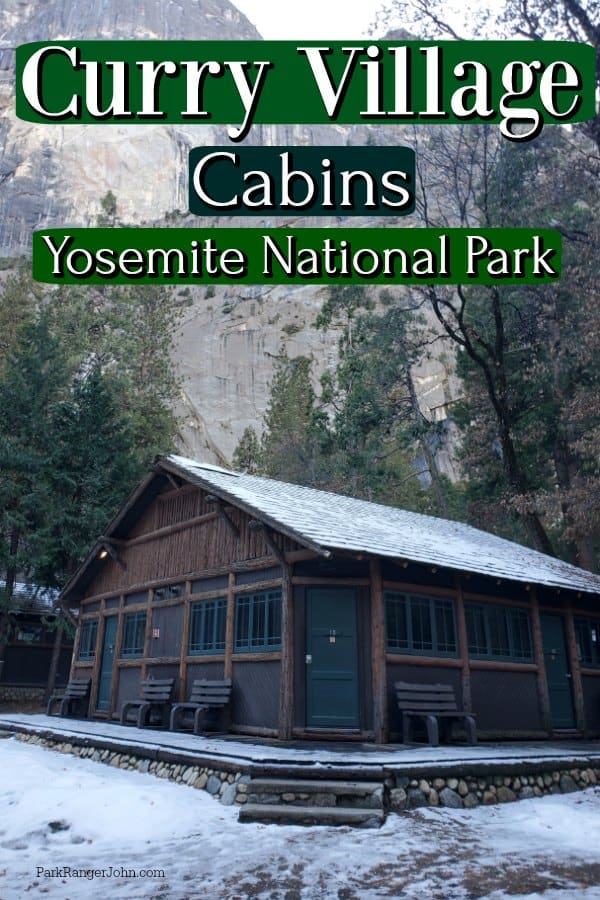 Curry Village Cabins
We stayed in a Curry Village Cabin when we attended the Bracebridge Dinner at the Ahwahnee Hotel and absolutely loved our cabin.
I can honestly say it was the best night's sleep we have had in any of the Yosemite lodges we have stayed in.
The beds were super comfortable and the new bedding is amazing. We were there in December and it was super quiet leading to a great night's sleep.
We would have happily spent multiple days in the cabin just enjoying a great night's sleep and exploring the park during the day.
Our cabin had 1 twin bed and 1 double bed along with a dresser, small closet, and private bathroom. The bathroom is not huge but it is private and has a shower so that is a total win!
The cabins offer easy access to the Mist Trail and truly the heart of Yosemite Valley.
In the winter you are super close to the ice skating rink and great trails within the park.
During the summer the cabins are the perfect base for exploring this amazing California National Park.
The cabins are near the pizza parlor and other dining options. You can easily walk from the cabin to the shuttle bus or area trails.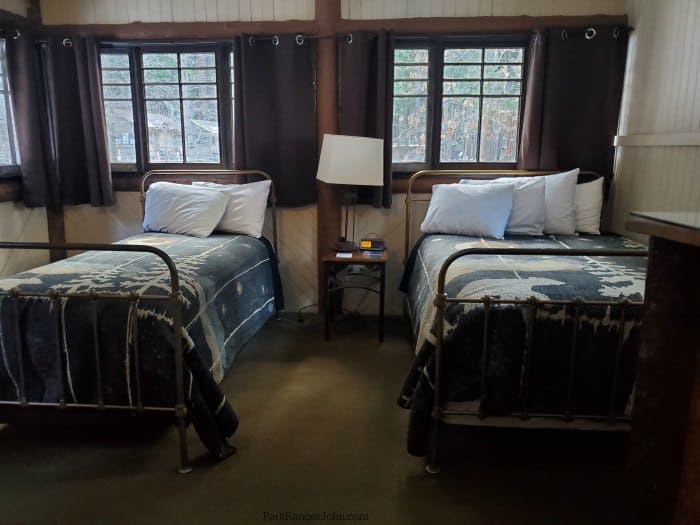 Cabin Types
1 Double Bed
1 Double Bed and 1 Single Bed
2 Double Beds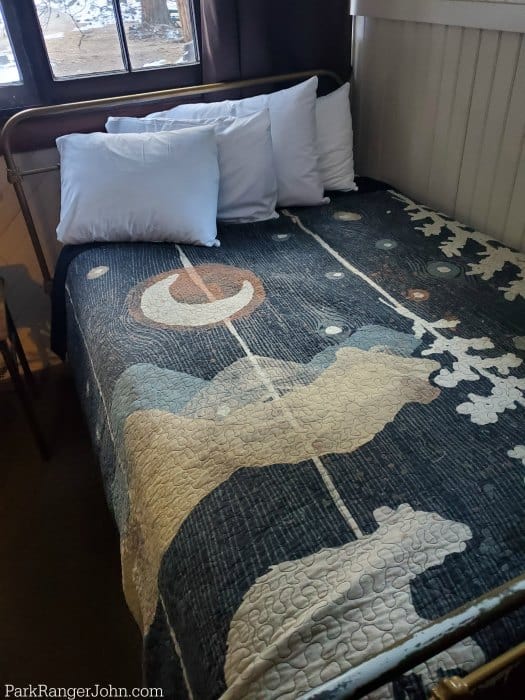 Curry Village Cabin Amenities
Small Closet
Dresser
Private Baths
Electric wall heaters
Electric Lighting
Electrical plugs to charge phones, camera batteries, and more.
There are no televisions or telephones in the cabins.
Free WiFi access in the Curry Village lounge, directly across from the dining pavilion.
Easy parking lot close to the cabins.
ADA Cabins
ADA Cabins have a double bed, large numeral digital alarm clock, grab bars in the bathroom, wheelchair accessible roll-in shower, lever door handle, lowered hanger bar in the closet, and a wide door to the bathroom.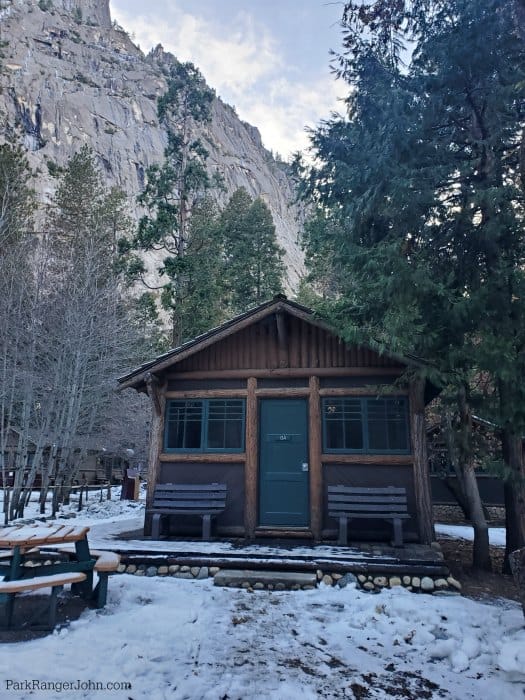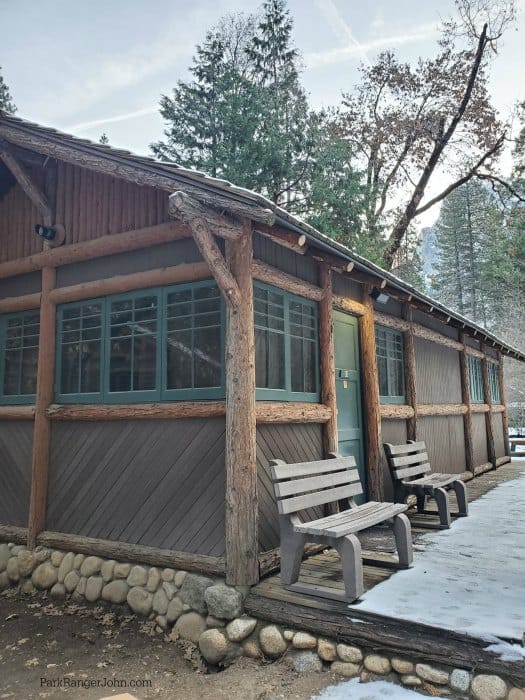 Reservations
Reservations open 366 days in advance. If you are planning to visit Yosemite during the peak season you will want to make a reservation as soon as you can.
When we say peak season I have to honestly say that it is almost year-round now. If you know you want a specific type of lodging in Yosemite you will want to book it as soon as you can!
Reservations can be made online or by calling 888.413.8869
or international calls - 602.278.8888
Phone reservations can be made:
Monday - Friday: 7:00 am – 5:00 pm (AZ Time)
Weekends: 8:00 am - 5:00 pm (AZ Time)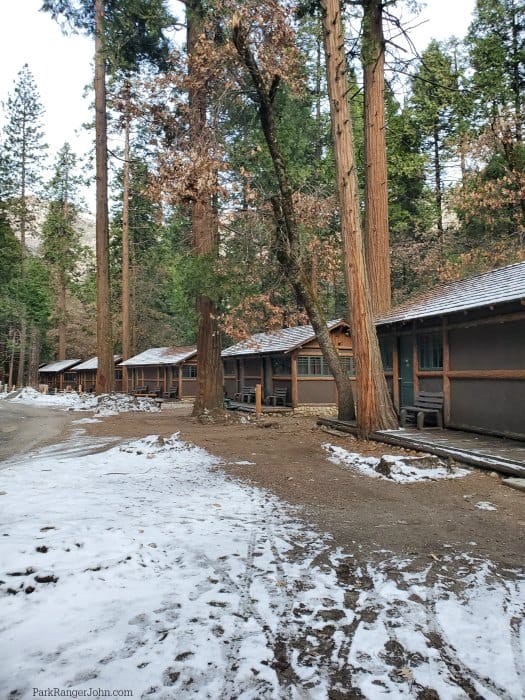 Regulations
Check-In at 5:00 pm
Check-Out by 10:00 am
Pets - Pets are not permitted on the property, with the exception of service animals.
Quiet Hours are 10:00 pm to 6:00 am, seven days a week.
Smoking - There is no smoking in any of the Yosemite lodgings.
Roll-away beds and cribs are not available.
Other lodging options include canvas tent cabins and motel rooms at the Stoneman within Curry Village.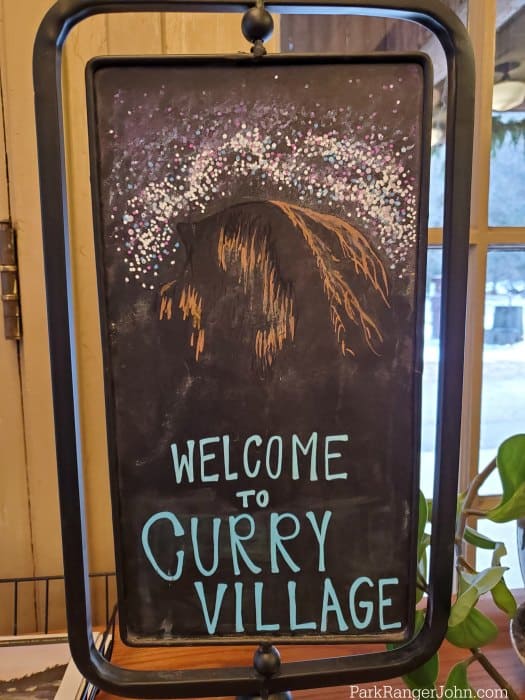 Additional Yosemite Resources
Yosemite Lodging Guide - Check out all of the lodging options in Yosemite.
Yosemite Camping Guide - Check out all of the campgrounds in Yosemite
One day in Yosemite - Check out all of the things you can pack into one day in the park.
Tunnel View - Check out why you need to make sure you visit Tunnel View in Yosemite.
Glacier Point - Looking down over the valley this is a view you don't want to miss in the park.