Arizona National Parks include the amazing Grand Canyon National Park along with quite a few National Monuments and National Historic Sites. You can easily visit multiple National Parks while traveling around Arizona.
We took a week-long road trip through Arizona and visited a ton of the National Park Sites. Each park offers something new and different to explore. From learning about the history of the Hubbel Trading Post to gazing in wonder out over the Grand Canyon. There is a truly a park for everyone in Arizona.
Arizona's national parks are mostly national monuments. It does have three official parks: Grand Canyon, Petrified Forest, and Saguaro. Most monuments or historic sites do not have camping facilities, but some do. Arizona has a couple of historic sites and recreation areas.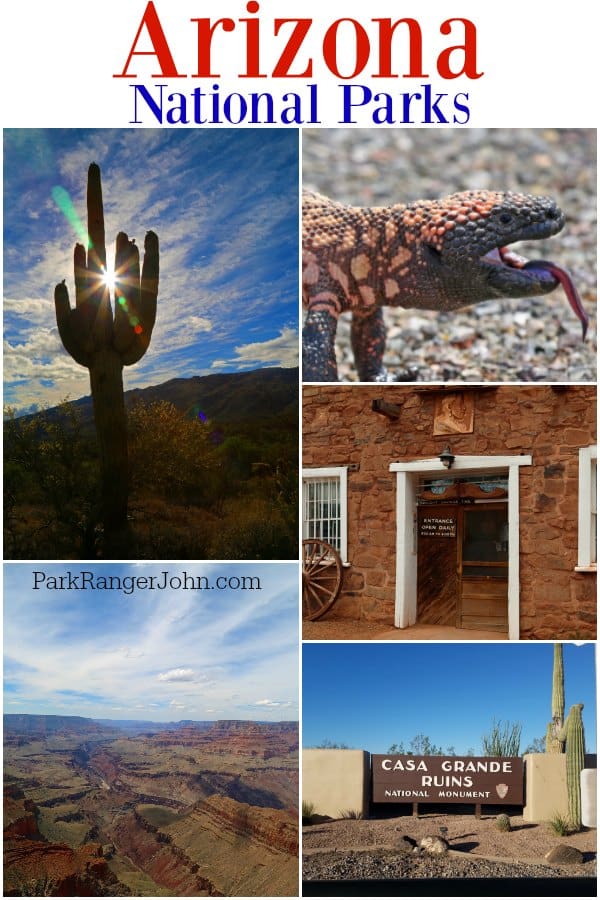 Arizona National Parks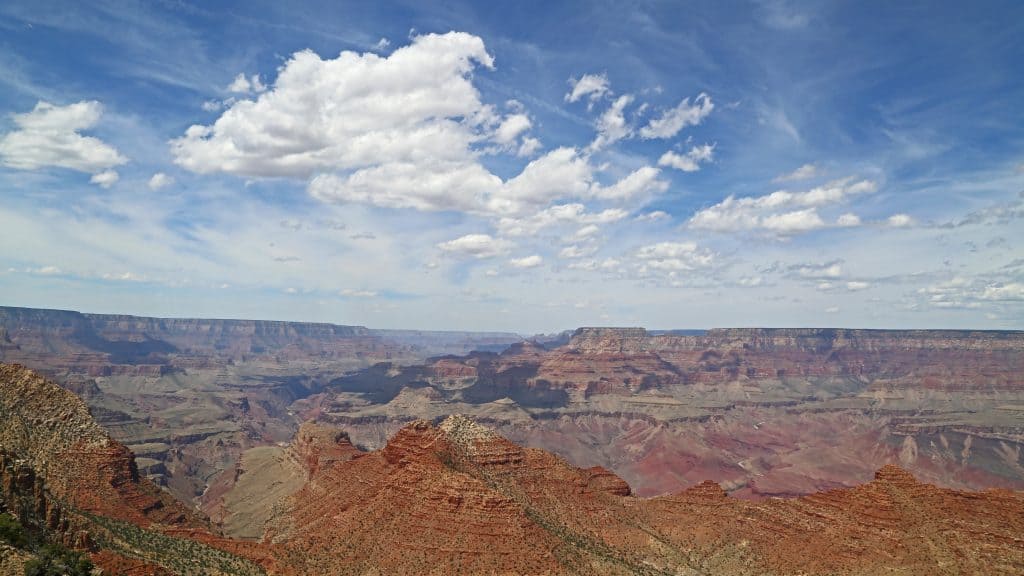 Grand Canyon National Park
Grand Canyon National Park is about 80 miles from Williams or Flagstaff. It has four campgrounds. Two are on the South Rim. One remains open year-round. Mather Campground is the other one and has sites available from May 15 to Sept. 30. Desert Rim and North Rim do not open during the winter months.
Visitors can enjoy a variety of activities, from water sports like boating and fishing on the Colorado River to hiking and horseback riding on its many trails. Rock climbing is not an option in most areas because the rocks are brittle.
You can gaze in awe of the red rock glowing in the late afternoon sun. Plan to spend time just staring out over the rock formation and trying to absorb just how huge it really is.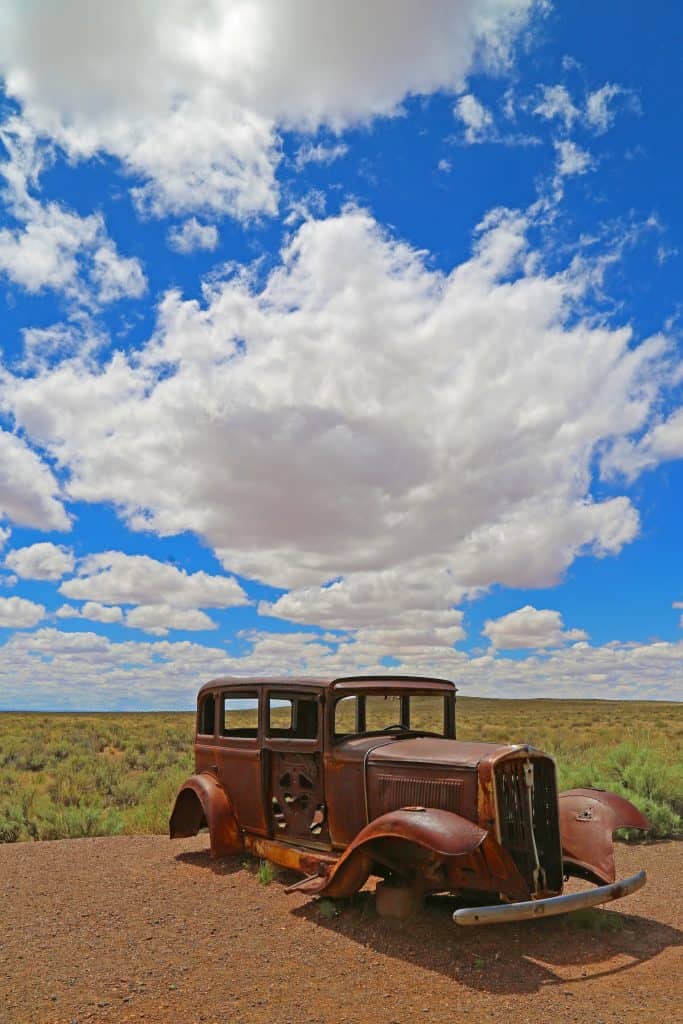 Petrified Forest National Park
The park, about 25 miles from the town of Holbrook, is an adventure in fossils and volcanic activity. Backcountry camping requires permits. The park has only a small campground located in the backcountry.
This is a place to hike and see colorful and unique petrified wood formations made by time and weather. The park remains open year-round except when snow and ice cover the scenic drive roadways. The park does close on Christmas.
Check out all of our Petrified Forest National Park posts!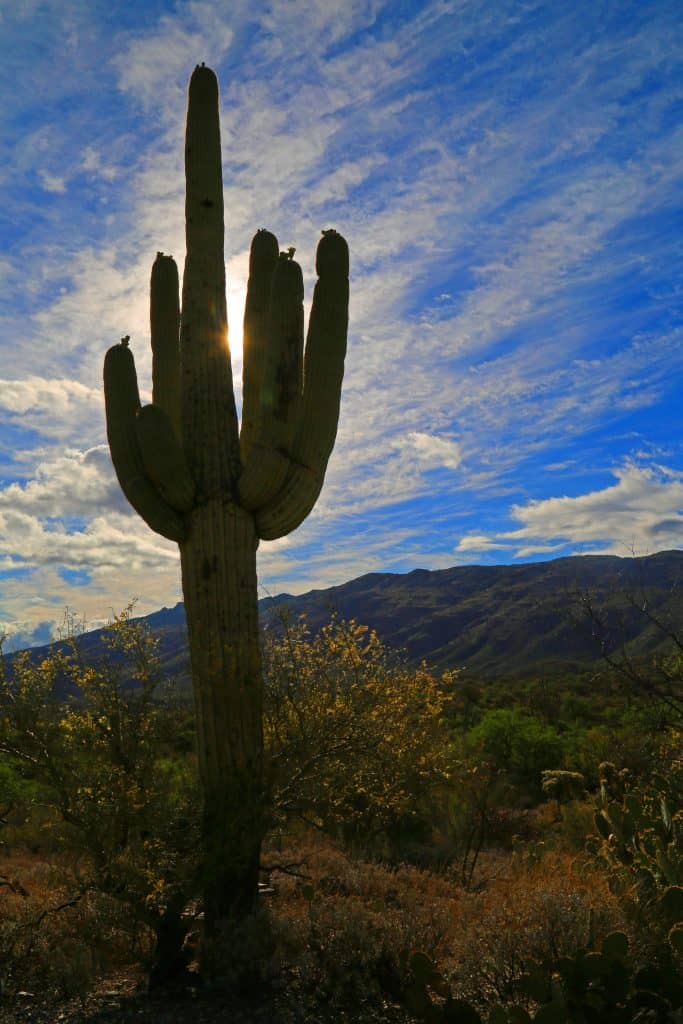 Saguaro National Park
This park is perfect for mountain biking. It is not far from town, and the main trails make an 8.5-mile loop. This is also a fantastic place to see sunrises and sunsets. The saguaro cactus make the desert come alive. Backcountry camping is available at Rincon Mountains District Center. Check out all of our Saguaro National Park posts.
Keep an eye out for the famous Gila Monsters that are in the park. We were lucky enough to see them during one of our visits and it was amazing.
Arizona National Recreation Areas
Glen Canyon has campgrounds. The Park Service allows boating, fishing and swimming in Lake Powell. The park remains open year-round. It is a popular place for couples looking to get married. The visitor centers close for Christmas and New Year's. Lake Mead is on the Nevada side but access to it is from Arizona.
Arizona National Monuments
Arizona has 14 national monuments scattered throughout the state. Canyon de Chelly, in Chinle, has campgrounds.
Chiricahua, in Wilcox, requires that trailers do not exceed a length of 26 feet.
Navajo, in Tonalea, has 30 campsites. Organ Pipe Cactus, in Ajo, has 208 campsites. Recreational vehicles should not exceed 35 feet.
Sunset Crater has camping available at the adjacent Forest Service near its visitor center. The campground opens in May and closes in October.
Arizona's national parks memorialize many of the state's symbols The monuments are stop-off points from visiting other areas.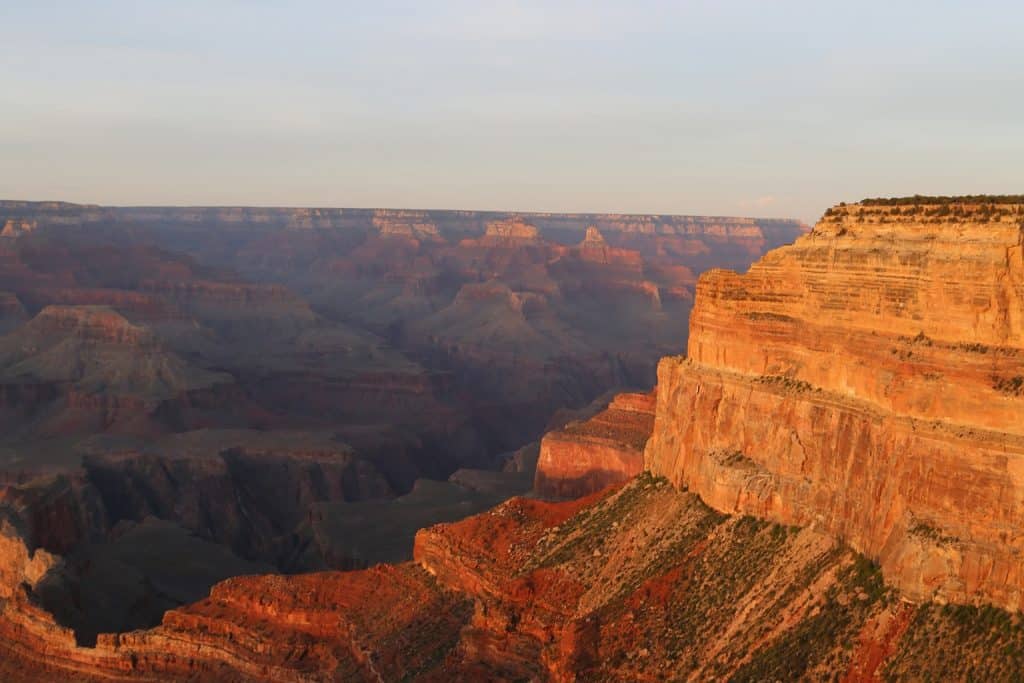 List of National Parks in Arizona
Chiricahua National Monument
Coronado National Memorial
Fort Bowie National Historic Site
Glen Canyon National Recreation Area(also Utah)
Hohokam Pima National Monument (not open to the public)
Lake Mead National Recreation Area (Also Nevada)
Montezuma Castle National Monument
Navajo National Monument
Organ Pipe Cactus National Monument
Parashant – Grand Canyon Parashant National Monument
Sunset Crater Volcano National Monument
Tonto National Monument
Tumacacori National Historical Park
Tuzigoot National Monument
Walnut Canyon National Monument
Affiliated sites
Juan Bautista de Anza National Historic Trail
Old Spanish National Historic Trail ( AZ,CA,CO,NV,NM,UT)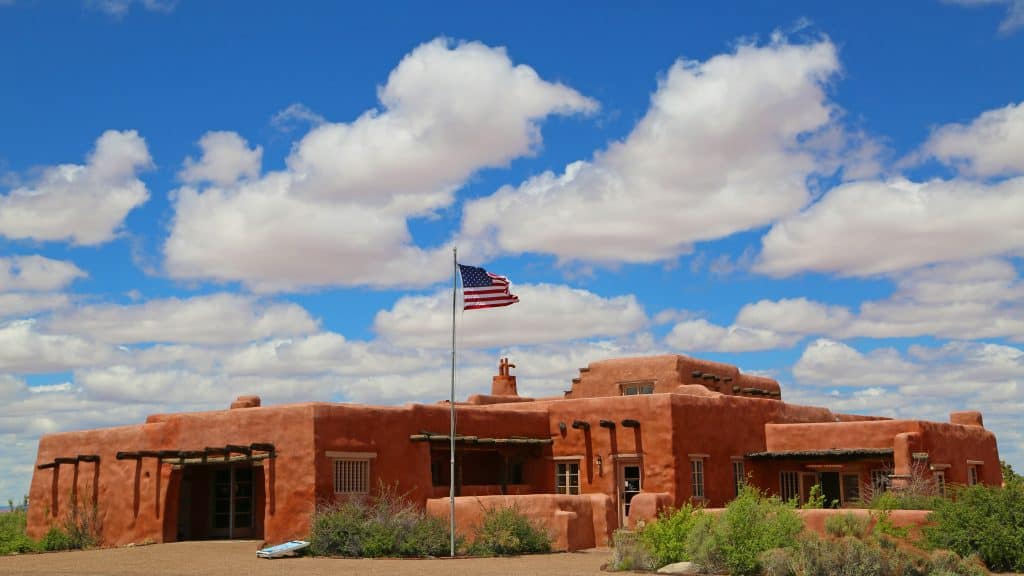 There are 22 National Parks in Arizona with over 13 million visitors producing over $2 billion in economic benefits according to the National Park Service.
The Arizona National Parks include 1 National Heritage area, 2 National Trails, 1,465 places listed on the National Register of Historic Places, 46 National Historic Landmarks, 10 National Natural Landmarks, and 1 World Heritage Site (Grand Canyon National Park).
There are over 12.7 million objects in the National Park museum collection in Arizona! 12,881 archeological sites in the Arizona National Parks.
The National Parks found in Arizona protects 21 threatened and endangered species!
Arizona National Parks Resources
Complete Guide to the Grand Circle National Parks Book
Fodor's Travel Arizona and the Grand Canyon Book
Printable List of US National Parks in Alphabetical Order
How to Become a Park Ranger article
Check out these Beers inspired by US National Parks
National Parks in the Neighboring States