With 28 National parks in California, you can truly find something for everyone to see and enjoy. California National Parks include Channel Islands National Park, Death Valley National Park, Joshua Tree National Park, Lassen Volcanic National Park along with Sequoia and Kings Canyon National Park and Yosemite National Park.
California also has multiple national monuments and national historic sites. Each of these national parks in California offers the opportunity to get outside and explore nature, historical sites and learn more about our park systems. We love traveling through California because it feels like every time you turn around there is another park to visit.
California has a great variety of National Parks. The windswept Channel Islands lie off the southern coast, offering adventures on land and sea. Forested parks include Sequoia/Kings Canyon and Redwood, where visitors can camp among some of the tallest and oldest trees in the world.
Desert Parks include Death Valley, the lowest place in America, and Joshua Tree. Golden Gate National Recreation Area is an urban park. Its holdings include popular Alcatraz Island, the Presidio, and historic Fort Point. Other historic Parks include Manzanar, Cabrillo, and Eugene O'Neil.
There are National Parks for every taste in California, but Yosemite, Mohave, and Mt. Lassen are particularly suited to long leisurely visits. Here are more details about these particular parks: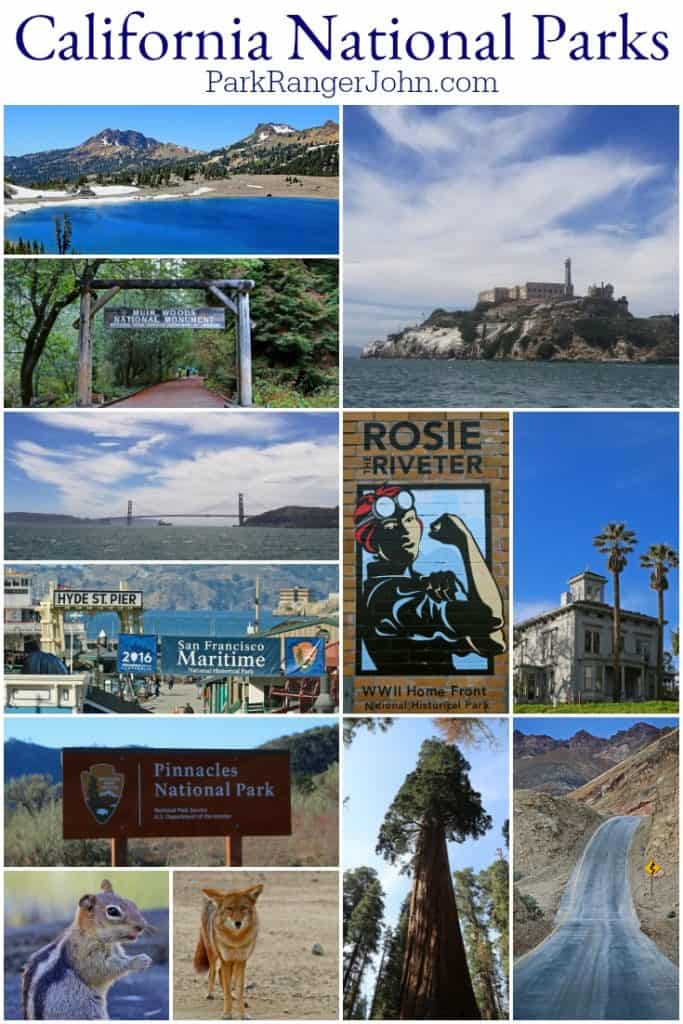 California National Parks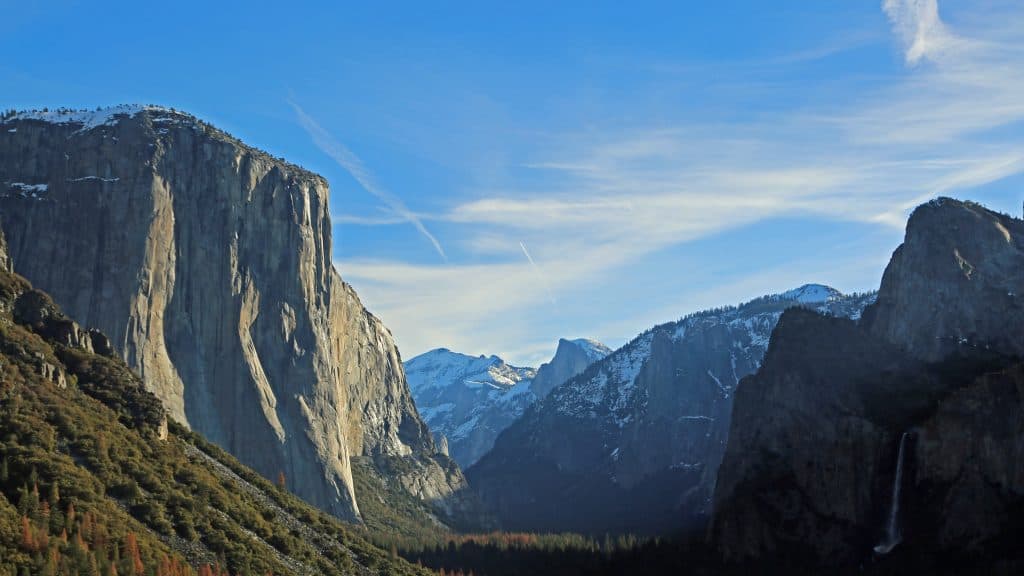 Yosemite
Glaciers carved the hanging valleys of Yosemite, and the marks of that icy passage are still sharp and plain to see. Waterfalls tumble down chutes of gray granite and chunks of mountain domes stand guard. Yosemite Valley gets most of the visitors, but other regions of the park are as magnificent and much less crowded.
South of Yosemite Valley, Glacier Point is a gorgeous overlook. Here, visitors stare down at the famous waterfalls of the valley walls and across to the gray granite majesty of Half Dome and its companions. Many trails into the backcountry start near Glacier Point.
In the northern wilderness of Yosemite, backpackers explore the Grand Canyon of the Tuolumne on a long tough trail. Its beauty amply rewards the dogged hiker. Waterwheel Falls on the Tuolumne is like nothing else on earth. In the right conditions, its waters arc up and around, defying gravity.
Yosemite Park is always open, but the rigors of winter are not for everyone (though the valley is uncrowded then). Many of the roads close in winter, but visitors can ski cross-country and camp in the snow.
The elegant Ahwahnee and the nostalgic Wawona are popular hotels any time of year, but especially at Christmas. Yosemite Lodge sits at the base of Yosemite Falls, and simple accommodations from tent sites to cabins are scattered throughout the Yosemite Valley. White Wolf Lodge on Tioga Pass is a peaceful place to stay before heading off into the wilderness.
Abraham Lincoln signed the bill that set aside land for Yosemite. Later, John Muir camped with Teddy Roosevelt at Glacier Point and persuaded him to increase the protection of the park. Most of Yosemite is designated wilderness now, protected forever from civilization.
Mohave
Midway between Los Angeles and Las Vegas is desolate Mohave National Preserve. It is often unbearably hot here from May to October, but there are compensations. In fact, this huge desert park holds a surprising variety of attractions.
After a rainy winter, the wildflower show is astonishing. Whatever the season, winding canyons lead on, and mysterious caves burrow into the dry hills. The cinder cones remind visitors of the power of nature, and the Kelso dunes amaze those who run down them to hear their distinct song. Most of all, there is solitude.
Hole-in-the-Wall is a developed campground suitable for families. It has an information center and a short nature trail that introduces travelers to the plants of the region. The campground is set among pockmarked cliffs with a prehistoric feel. Take the Rings Trail down Banshee Canyon for an unusual experience. Explore it by climbing down a series of bolts and rings through a chute that can feel extremely narrow. If the wind is right, you will hear the Banshee howl.
Desert tortoises live in the preserve, along with bighorn sheep, poisonous Gila monsters, golden eagles and rattlesnakes. The rattlesnakes of the Mohave are particularly deadly, so never put your hands or feet any place you cannot see.
The Mohave Preserve is one of the most recent areas to come under the protection of the Park Service. It joined the system in 1994. Because it is a preserve rather than a national park, certain uses prohibited elsewhere, such as hunting, are permitted here.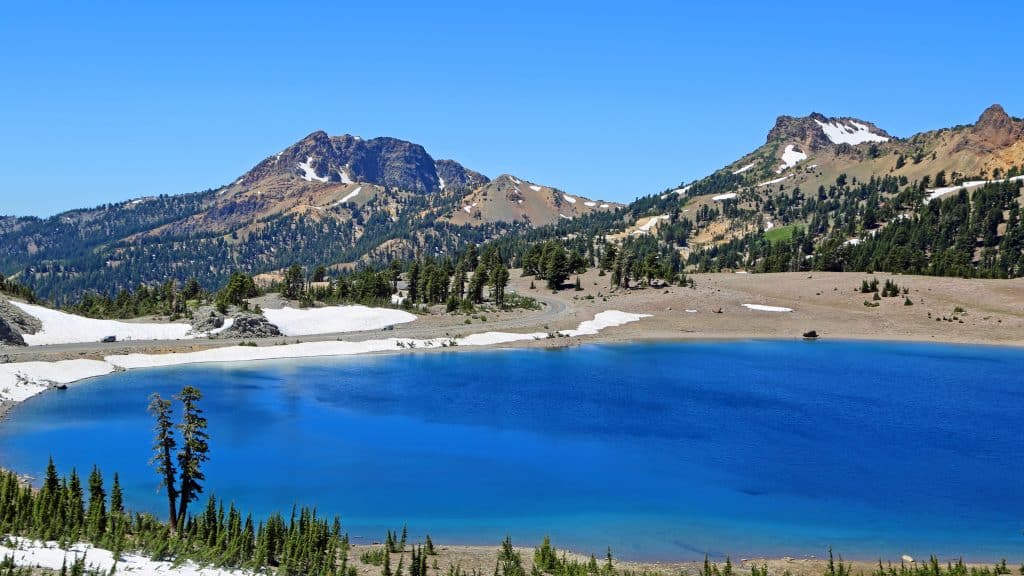 Lassen Volcanic National Park 
Mount Lassen Volcanic National Park is not terribly popular. It is far from major population centers and gets so much snow that the main road often does not open until June. It is a fascinating place though, with various geothermal features set among evergreen forest and the rocky remains of lava flows. Many of the park's attractions are accessible in a few steps from the car.
It is also possible to climb Mount Lassen, a rigorous 5-mile trek. Bumpass Hell, a huge geothermal feature, is quite close to the road. It features a stinky variety of bubbling mud pots and steaming fumaroles, set in a landscape of multicolored mud. The whole feature can be visited in a mostly level two-hour walk. The Cinder Cone, on the other hand, is a tough climb, up a steep spiraling trail through sliding reddish cinders. Climbing Cinder Cone is like trying to run on a beach.
There are also peaceful lakes though, evergreen forests, and alpine flowers. A delicate flower, the Lassen Smelowskia, grows only within the bounds of Lassen Park. It is a threatened and endangered species.
President Teddy Roosevelt declared Lassen Peak and Cinder Cone National Monuments in 1907. Volcanic activity occurred starting in 1912, and because of it, Lassen became a National Park in 1916. The major eruption did not come until 1921, blasting away a chunk of the mountain, and leaving a devastated area still visible today.
In high summer, many of the National Parks are heavily used. Yet even then, it is possible to find solitude by visiting areas that are less well known. Some parks never get many visitors and even the ones that do deserve their popularity. To experience the beauty of California, visit one of these great National Parks.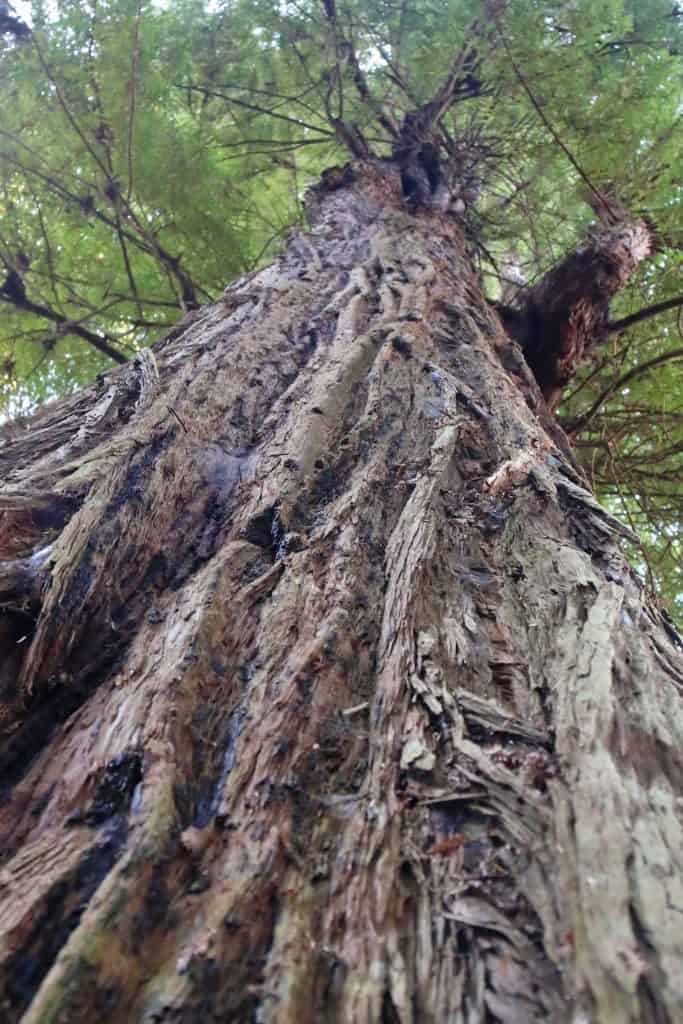 Redwood National Park
Located in Crescent City. It contains the tallest trees in the world. These trees can grow to over 260 feet tall. The park welcomes visitors year round. However, in the winter, the weather is cold and the trails muddy. The hiking and biking trails wind through the redwoods. The 40-mile drive along the coast shows the rocky cliffs and the expansive ocean. The park has some of the best, short backpacking trails and mountain bikers will follow the many logging roads through the trees. In the spring, the wildflowers burst out providing unmatched photo opportunities. The park itself has no camping facilities. However, state parks and forests adjacent and inside the park have many campgrounds.
Recreational areas Whiskey-town, Trinity, Shasta National Recreation Area provides many lake-related opportunities. Camping is available, but reservations are necessary during the summer months.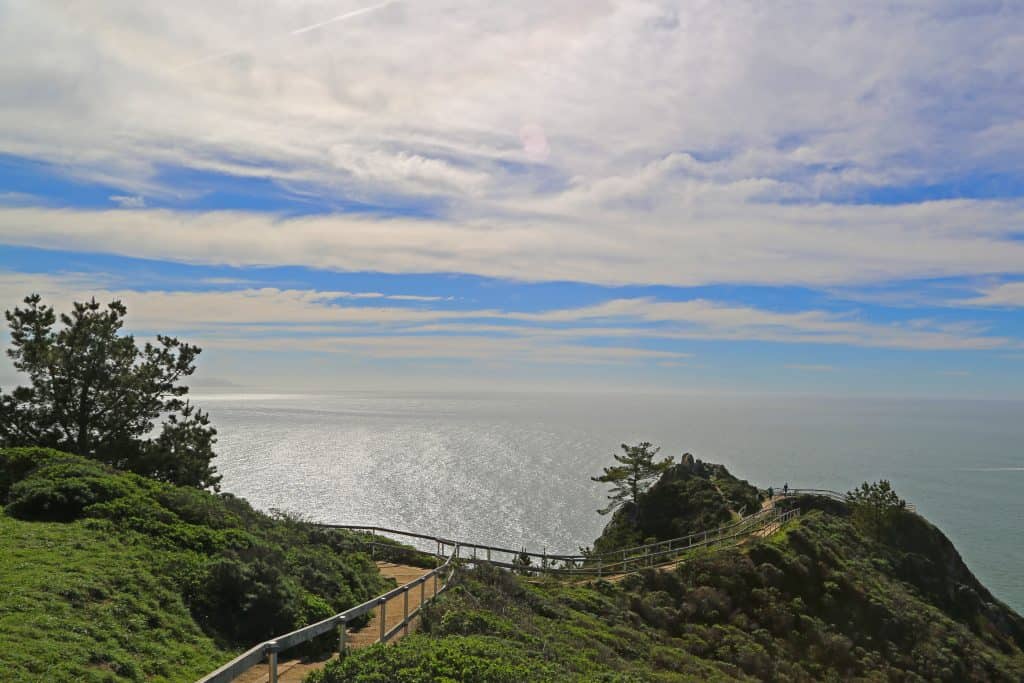 Golden Gate Recreational Area is in the heart of San Francisco. It has overnight facilities at Marin Headlands. Many activities occur daily including visits to an aquarium where visitors may view all sorts of fish. They have beautiful gardens that visitors may walk through. People can take tours to Alcatraz from this point.
Monuments Lava Beds National Monument near the California-Oregon Border and Pinnacles National Park help visitors explore the geology of the state. Each has overnight facilities in the parks.
Historic sites In the San Francisco area, visitors can visit a number of historic sites. Muir Woods details the history of John Muir and also the logging industry.
The Eugene O'Neil National Historic Site memorializes the playwright. Fort Point has cannon drills, fishing, and guided tours. Point Reyes National Seashore is a place to experience the ocean. It is often foggy and chilly here. Dress accordingly.
California is a state of diversity, and the parks in it symbolize that. No matter what a visitor wishes to see, California's national parks satisfy all of them.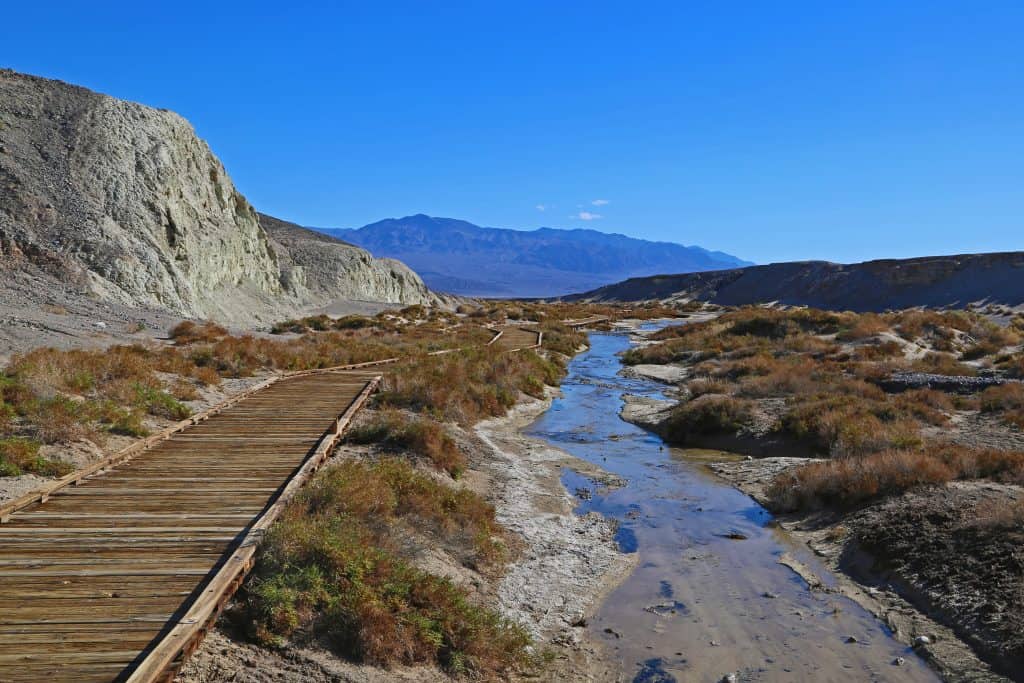 National Parks in California
Alcatraz Island
Cabrillo National Monument
California National Historic Trail
Castle Mountains National Monument
Cesar E Chavez National Monument
Channel Islands National Park
Death Valley National Park
Devils Postpile National Monument
Eugene O'Neill National Historic Site
Fort Point National Historic Site
Golden Gate National Recreation Area
John Muir National Historic Site
Joshua Tree National Park
Juan Bautista de Anza National Historic Trail
Lassen Volcanic National Park
Lava Beds National Monument
Manzanar National Historic Site
Mojave National Preserve
Muir Woods National Monument
Old Spanish National Historic Trail
Pinnacles National Park
Point Reyes National Seashore
Pony Express National Historic Trail
Port Chicago Naval Magazine
Presidio Of San Francisco
Redwood National Park and State Parks
Rosie the Riveter WWII Home Front National Historic Park
San Francisco Maritime National Historic Park
Santa Monica Mountains National Recreation Area
Sequoia and Kings Canyon National Parks
Tule Lake Unit
Whiskeytown National Recreation Area
World War II Valor in the Pacific National Monument
Yosemite National Park
There are 28 California National Parks with over 40 million visitors each year. These parks produce over $2 billion in economic benefits from visitors.
National Parks in California include 9 wild and scenic rivers managed by the National Park Service, 4 National Trails, 2,738 National Register of Historic Places listings, 145 National Historic Landmarks, 36 National Natural Landmarks and 2 World Heritage Sites.
California National Parks protect 92 threatened and endangered species!
The National Parks in California also include 3,839 places recorded by the Heritage Documentation Program, 26,532,245 objects in the California National Park Museum collections.
Do you know how many National Parks you have visited? Check out our printable list of all US National Park Sites to count how many you have been too! If you have ever dreamed of becoming a Park Ranger check out our article on How to Become A Park Ranger. After working in parks for almost 20 years I can tell you there is something amazing about going to work in a park each day!
Check out the National Parks in neighboring states