There are currently 88 US National Monuments managed by the National Park Service. A national monument is intended to preserve at least one nationally significant resource. It is usually smaller than a national park and lacks its diversity of attractions.
There are always questions about why some sites are National Parks while others are National Historic Sites versus National Historical Parks. Each of the park names is a classification used by the National Park Service to describe the park. The names should not detract you from visiting a park that is not called a National Park. There are 419 park sites within the National Park Service and they all offer something unique and amazing.
What is a National Monument?
A National Monument is a nationally significant land or water that has been set aside for permanent protection. While National Monuments may contain historic buildings and statues the goal of a National Monument is to protect the areas of land or water.
What US State has the most National Monuments Declared?
Arizona has the most declared US National Monuments as of 2019. There are currently 13 National Monuments in Arizona.
Followed closely by 10 National Monuments in New Mexico.
What iconic landmark became the first United States National Monument?
Devil's Tower was the first National Monument established by Theodore Roosevelt on September 24, 1906
How Many National Monuments Are There?
As of April 2019 there are 84 US National Monuments managed by the National Park Service. You may see destinations listed as National Monuments that are overseen by other federal agencies including the The U.S. Bureau of Land Management, the U.S. Forest Service, the U.S. Fish and Wildlife Service.
How are National Monuments established?
The Antiquities Act of 1906 gives presidents that ability to establish National Monuments. Due to this most National Monuments are created by the Executive Branch of the government instead of the Legislative Branch.
National Monuments can only be created on land that is already owned by the government. A President can not create a monument on privately or state-owned property.
US National Monuments
African Burial Ground National Monument, New York
Agate Fossil Beds National Monument, Nebraska
Alibates Flint Quarries National Monument, Texas
Aniakchak National Monument, Alaska
Aztec Ruins National Monument, New Mexico
Bandelier National Monument, New Mexico
Belmont-Paul Women's Equality National Monument, District of Columbia
Birmingham Civil Rights National Monument, Alabama
Booker T. Washington National Monument, Virginia
Buck Island Reef National Monument, Virgin Islands
Cabrillo National Monument, California
Camp Nelson National Monument -Kentucky – Established October 27, 2018
Canyon de Chelly National Monument, Arizona
Cape Krusenstern National Monument, Alaska
Capulin Volcano National Monument, New Mexico
Casa Grande Ruins National Monument, Arizona
Castillo de San Marcos National Monument, Florida
Castle Clinton National Monument, New York
Castle Mountains National Monument, California
Cedar Breaks National Monument, Utah
César E. Chávez National Monument, California
Charles Young Buffalo Soldiers National Monument, Ohio
Chiricahua National Monument, Arizona
Colorado National Monument, Colorado
Craters of the Moon National Monument, Idaho
Devils Postpile National Monument, California
Devils Tower National Monument, Wyoming
Dinosaur National Monument, Colorado, and Utah
Effigy Mounds National Monument, Iowa
El Malpais National Monument, New Mexico
El Morro National Monument, New Mexico
Florissant Fossil Beds National Monument, Colorado
Fort Frederica National Monument, Georgia
Fort Matanzas National Monument, Florida
Fort McHenry National Monument and Historic Shrine, Maryland
Fort Monroe National Monument, Virginia
Fort Pulaski National Monument, Georgia
Fort Stanwix National Monument, New York
Fort Union National Monument, New Mexico
Fossil Butte National Monument, Wyoming
Freedom Riders National Monument, Alabama
George Washington Birthplace National Monument, Virginia
George Washington Carver National Monument, Missouri
Gila Cliff Dwellings National Monument, New Mexico
Governors Island National Monument, New York
Grand Portage National Monument, Minnesota
Hagerman Fossil Beds National Monument, Idaho
Hohokam Pima National Monument, Arizona (Not open to the public)
Homestead National Monument of America, Nebraska
Hovenweep National Monument, Colorado, and Utah
Jewel Cave National Monument, South Dakota
John Day Fossil Beds National Monument, Oregon
Katahdin Woods and Waters National Monument, Maine
Lava Beds National Monument, California
Little Bighorn Battlefield National Monument, Montana
Montezuma Castle National Monument, Arizona
Muir Woods National Monument, California
Natural Bridges National Monument, Utah
Navajo National Monument, Arizona
Oregon Caves National Monument and Preserve, Oregon
Organ Pipe Cactus National Monument, Arizona
Petroglyph National Monument, New Mexico
Pipe Spring National Monument, Arizona
Pipestone National Monument, Minnesota
Poverty Point National Monument, Louisiana
Pullman National Monument, Illinois
Rainbow Bridge National Monument, Utah
Russell Cave National Monument, Alabama
Salinas Pueblo Missions National Monument, New Mexico
Scotts Bluff National Monument, Nebraska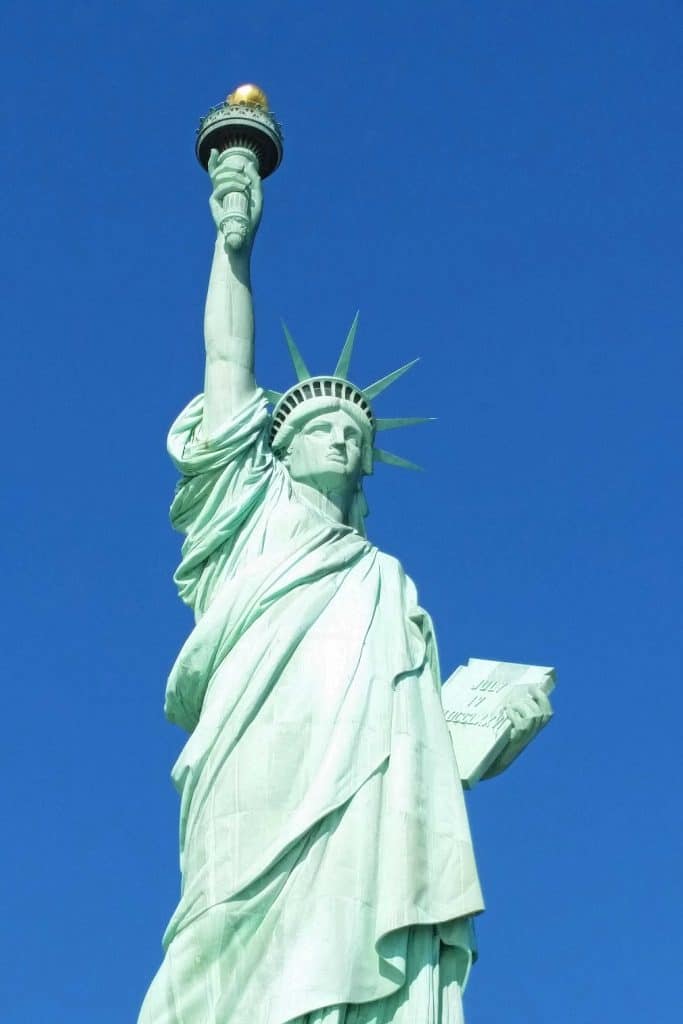 Statue of Liberty National Monument, New Jersey, and New York
Stonewall National Monument, New York
Sunset Crater Volcano National Monument, Arizona
Timpanogos Cave National Monument, Utah
Tonto National Monument, Arizona
Tule Springs Fossil Beds National Monument, Nevada
Tuzigoot National Monument, Arizona
Virgin Islands Coral Reef National Monument, Virgin Islands
Waco Mammoth National Monument, Texas
Walnut Canyon National Monument, Arizona
White Sands National Monument, New Mexico
Wupatki National Monument, Arizona
Yucca House National Monument, Colorado