Fossil Butte National Monument is located in Southwestern Wyoming and showcases some of the world's best-preserved fossils.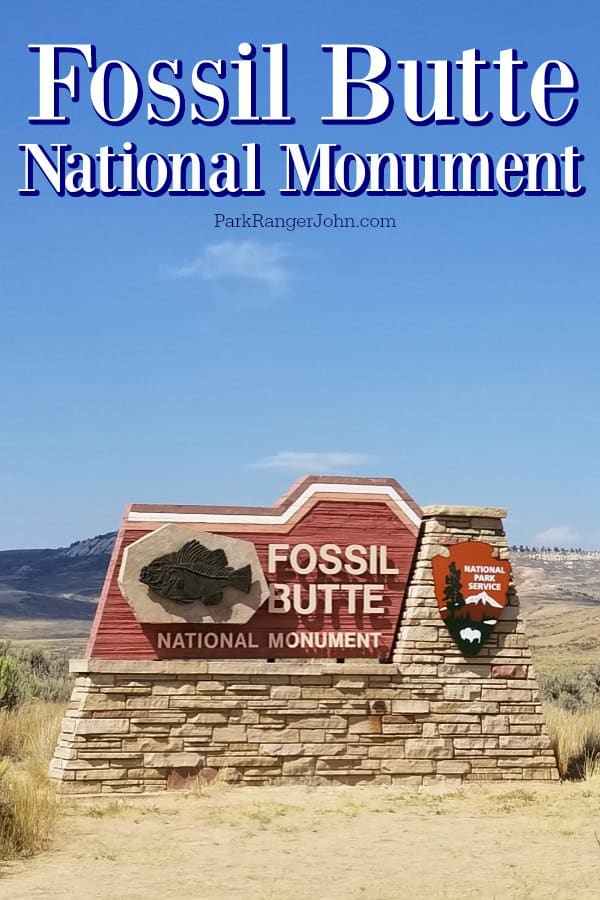 Fossil Butte National Monument
When you think of Wyoming you probably don't think of a subtropical environment but that is exactly what this area was millions of years ago.
Fossil Butte NM showcases some of the thousands of fossils that have been found along the ridges surrounding the park. These fossils are part of the Green River Formation and include a 15-foot crocodile-like species, tons of fish, snakes, worms, birds, and more.
As soon as you enter Fossil Butte National Monument and drive towards the visitor center you realize just how much history has happened and the changes that occurred in the area over millions and billions of years.
There is an amazing timeline display as you drive that details the history of the earth and the area you are driving. This timeline continues as you get to the visitor center.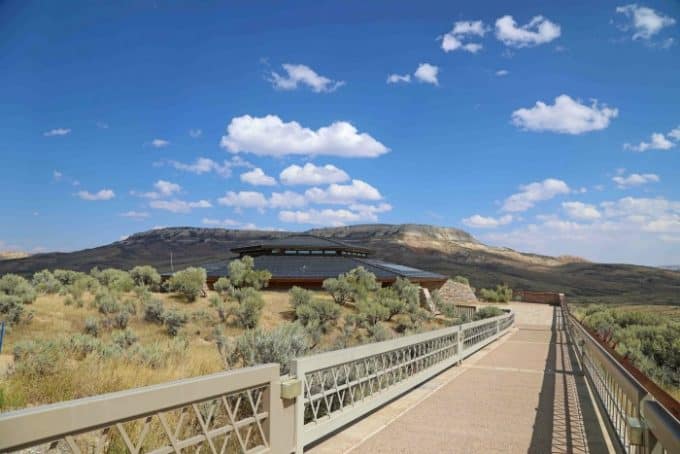 Fossil Butte National Monument Visitor Center
The Fossil Butte Visitor Center is truly the heart of this great park. You will want to give yourself more than enough time to check out the visitor bureau.
One of the best parts of the visitor bureau is the Park Rangers working on fossils right in the lobby. You can sit and watch the rangers cleaning a fossil from the park and ask questions while they do it.
We found ourselves sitting and watching them working for over half an hour. It felt like a dramatic mystery waiting to see what was going to be uncovered.
The visitor center also has amazing examples of hundred of fossils that have been found in the national monument.
There are two park films available within the visitor center. I am going to warn you that the park films are a bit dry but have a ton of great information in them.
If you collect national park passport stamps you can get the Fossil Butte stamp along with the Oregon Trail National Historic Trail and California Trail National Historic Trail stamps.

Become a Junior Ranger
The Fossil Butte Junior Ranger Program will take anywhere from 30 to 90 minutes depending on the age of the participant.
There are a few items that need to be done within the visitor center including finding your favorite fossil and writing about it.
You can also pick up or turn in the Paleontologist Junior Ranger program at this park.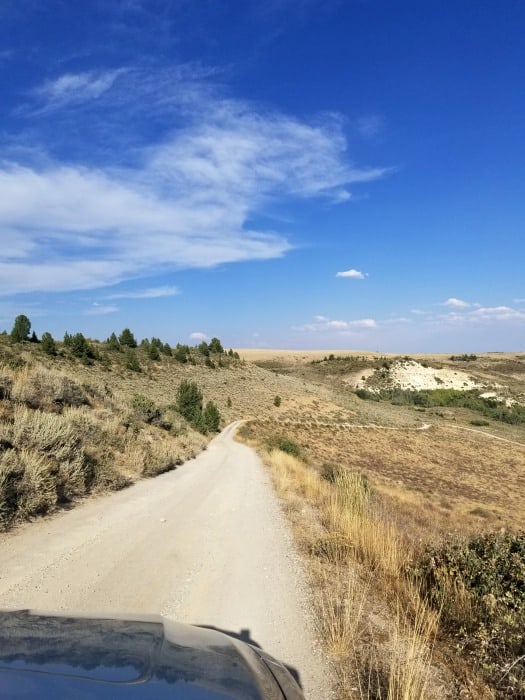 Check out the Scenic Drive
The scenic drive starts paved and then turns into a crushed gravel dirt road. We would not suggest taking an RV or towing a trailer on the dirt portion of this scenic drive.
There is quite an incline at the beginning along with some curved portions that would not be fun in an RV.
Keep an eye out for wildlife along the scenic trail. We saw multiple antelope as we drove the scenic drive.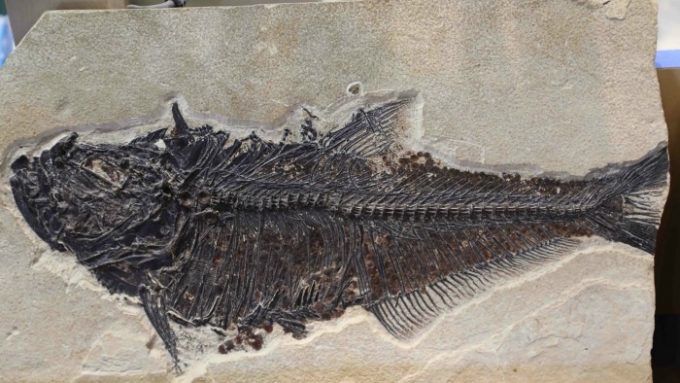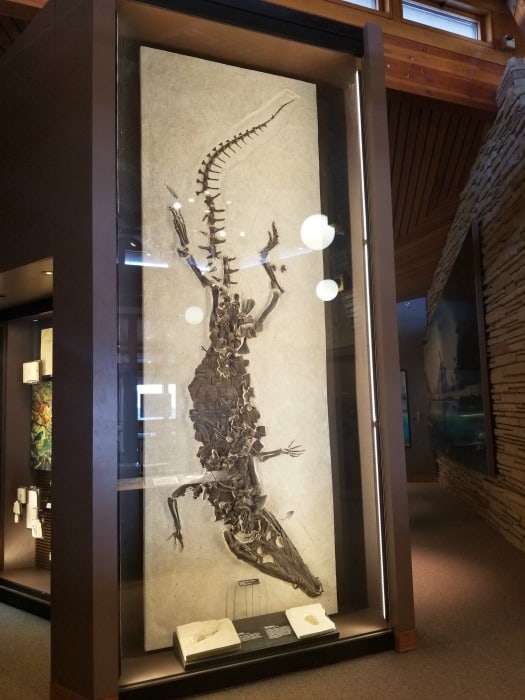 Fossil Quarry Program
On Fridays and Saturdays during the summer you can help look for fossils in our fossil research quarry.
This program is available Fridays and Saturdays from June 22nd to September 1st, 11 am to 3 pm.
Prepare to hike a ½ mile up-hill, gaining about 300 feet in elevation.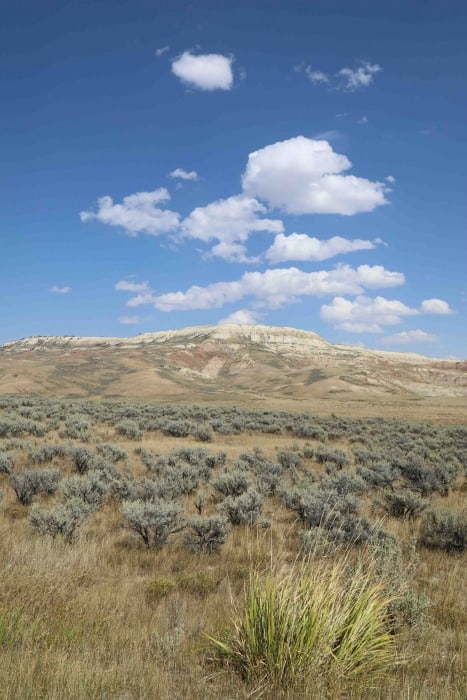 Hike one of the two nature trails
The nature trails range from 1.5 to 2.5 miles round trip and are moderately strenuous.
Historic Quarry Trail is a 2.5-mile loop with a 600 feet elevation gain
Nature Trail is a 1.5-mile loop with a 300 feet elevation gain

Enjoy a Ranger Led Program
One thing we enjoyed during our visit was meeting Ranger John. LOL! Yes, another Ranger John is out there and he was a great source of knowledge about the park.
The Park Rangers at Fossil Butte offer porch talks which are 15 to 20 minute talks about the park along with timeline talks that guide you along the outdoor timeline that you see as you walk towards the visitor center.
Make sure and check out Fossil Butte on Facebook. The Park Rangers are working hard to bring up to date info and great pictures to their social channels!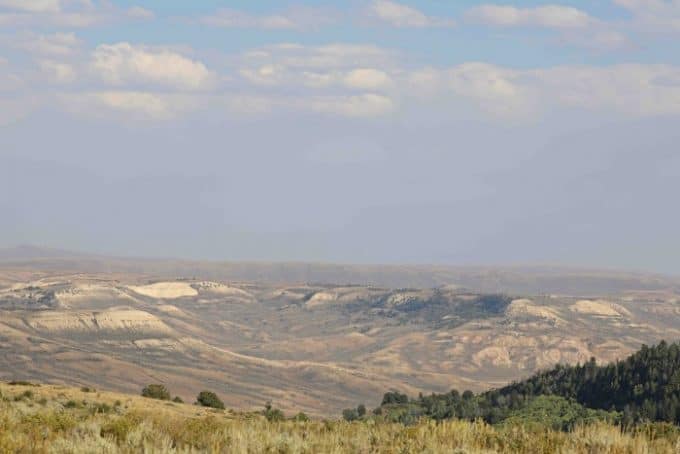 Fossil Butte National Monument Info and Things to Know!
Make sure and bring water and snacks with you to this park. There is a fantastic picnic area near the scenic drive!
Be prepared for bright sun and heat with not very much shade in some areas.
The closest town to the park is Kemmerer, Wyoming.
Park Address
864 Chicken Creek Road
Kemmerer, WY 83101
Park Hours
Visitor Center - Fossil Butte Visitor Center
SUMMER HOURS: May 1-September 30: daily 9:00 am-5:30 pm
FALL HOURS: October 1-November 30: daily 8:00 am-4:30 pm
WINTER HOURS: December 1-February 28: Monday through Saturday 8:00 am-4:30 pm, closed Sunday
SPRING HOURS: March 1-April 30: daily 8:00 am-4:30 pm
CLOSED Thanksgiving, Christmas, New Year's, Martin Luther King Jr., and President's Day
Park hours - Sunrise to Sunset
The entrance road gate is closed only during severe winter storms.
Entrance fees
There is no cost to enter the Monument or the Visitor Center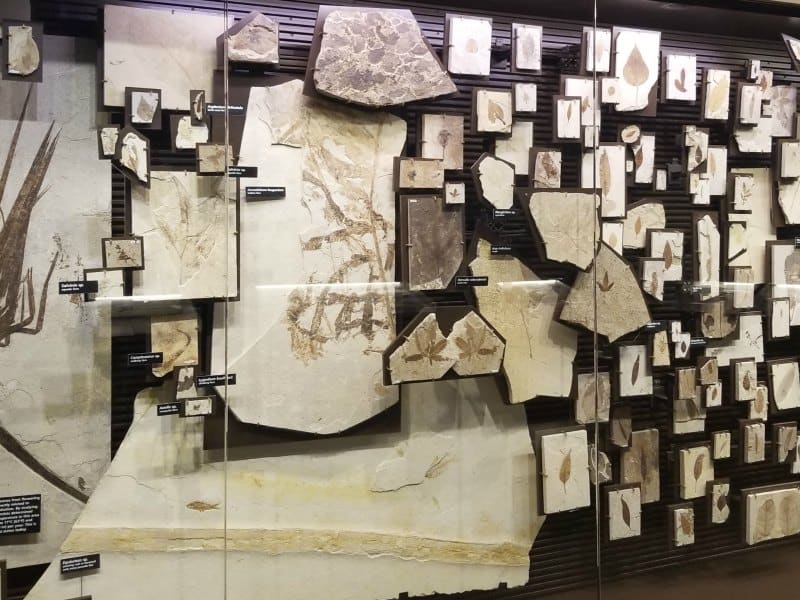 National Parks near Fossil Butte National Monument
Timpanogos Cave National Monument - 2 hours & 40 minutes, 170 miles
Golden Spikes National Historic Site - 2 hours & 45 minutes, 140 miles
Grand Teton National Park - 3 hours, 160 miles
Dinosaur National Monument - 3 hours & 15 minutes, 180 miles
Yellowstone National Park - 4 hours, 210 miles
City of Rocks National Reserve - 4 hours & 30 minutes, 290 miles
Craters of the Moon National Monument - 5 hours & 15 minutes, 290 miles
Check out all of the great National Parks in Wyoming along with neighboring Colorado National Parks, Idaho National Parks, National Parks in Utah, Nevada National Parks, Arizona National Parks, and New Mexico National Parks.
Don't miss all of the epic things to do in Wyoming!