Timpanogos Cave National Monument is located near Salt Lake City, Utah. This great cave park offers not only guided cave tours but also a nature trail and gorgeous picnic area.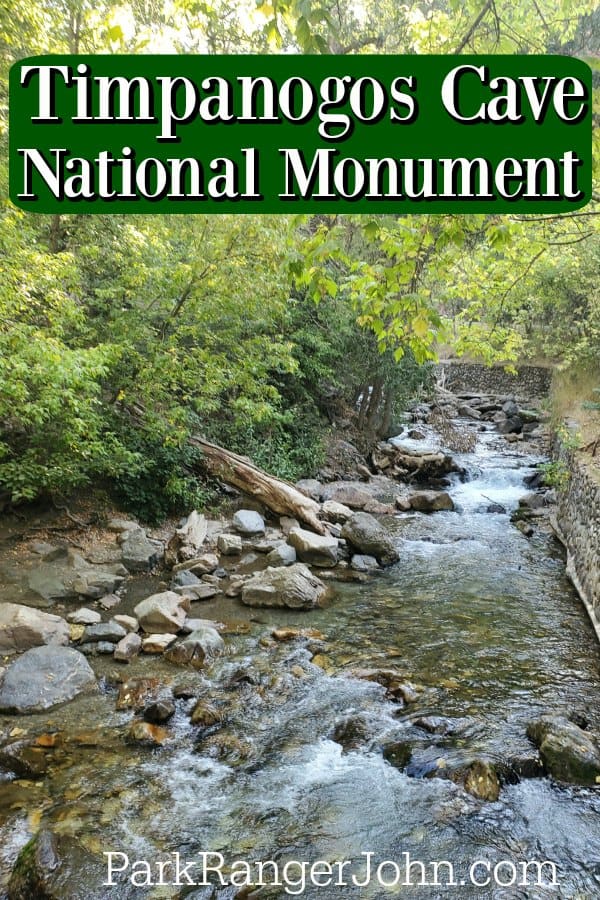 Timpanogos Cave National Monument
Guided Cave Tours
In order to enter the cave, you will need to be on a guided ranger program.
One thing to know is reaching the cave is a hike straight up a mountain. The hike to the cave is a STEEP 1.5 miles up a paved trail!
The trail climbs steeply 1,092 feet over 1 ½ miles!
Strollers, wheelchairs, and other wheeled items are not allowed on the trail because of how steep it is.
You have to be on a National Park Service guided tour to enter the cave entrance.
Tour Tickets can be reserved online on Recreation.Gov.
The guided tour takes you through three decorated caverns within the Timpanogos Cave system. The cave is located in the American Fork Canyon.
Once you pick up your tour tickets at the visitor center you are given an hour and a half to reach the cave entrance and the tour.
Tour costs:
Adult (ages 12+) $12.00
Child (ages 2-11) $7.00
Infant (ages 1 and under) $2.00
Interagency Senior Pass $6.00
Interagency Adult Access Pass $6.00
Interagency Child Access Pass $3.50
Interagency Infant Access Pass $1.00
Cancellation Fee $1.00 per ticket
Late Cancellation Fee - No refunds within 24 hours of tour
Guided Tour Travel Tips
The caves are cold (45°F, 7°C) and dark.
Arrive at the visitor center 15 minutes prior to your scheduled time to pick up tickets.
Make sure to bring water for everyone in your group! The Cave Trail can exceed 100 degrees during the summer.
Wear sturdy shoes you can hike not only uphill but also in a cave.
Strollers and other wheeled devices (including wheelchairs) are prohibited on the cave trail and in the caves.
Food, drink, candy, tobacco, and gum are prohibited in the caves, but allowed on the trail.
Flash photography is allowed, but tripods and monopods are not.
Hiking poles and walking sticks are not permitted in the caves unless needed for mobility.
Flashlights are optional.
Tours are offered from mid-May through mid-October every year.
White-Noise Syndrome
Visitors are not allowed to wear footwear, clothing, and gear (including cameras) that have been in ANY other cave or mine at ANY time.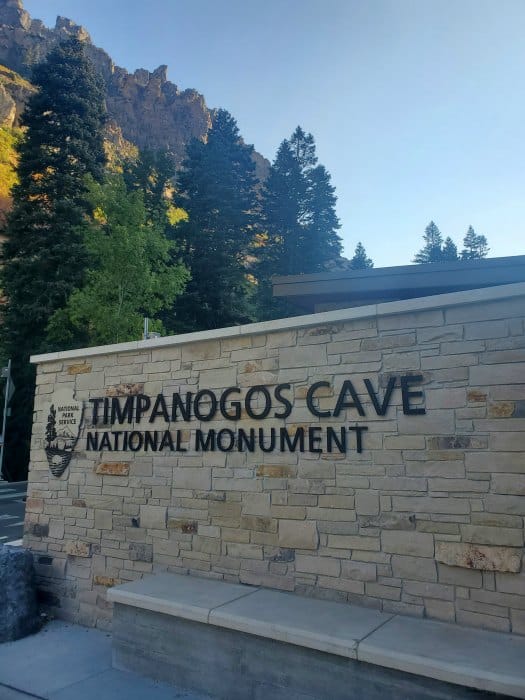 Visitor Center
The visitor center has a great park store along with rangers available to answer your questions. There is a restroom right outside of the visitor center.
Make sure to use the water bottle station before heading up the trail.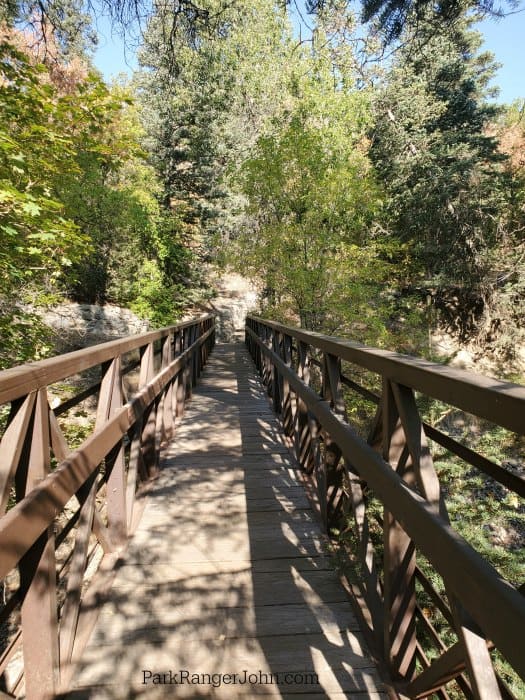 Nature Trail
There is a gorgeous nature trail that is well worth hiking.
The trail travels along the American Fork River to the picnic area.
Picnic Area
Just down from the visitor center is an amazing wheelchair accessible picnic area right next to a creek. This is a great place to relax.
There is a restroom in the picnic area.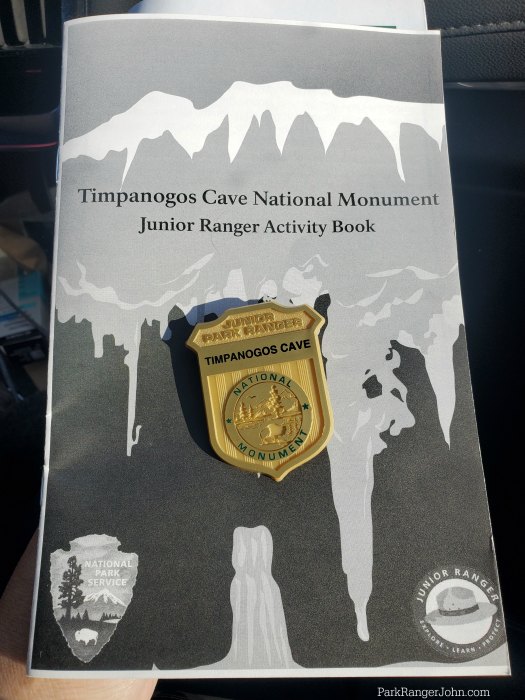 Junior Ranger Program
You can pick up the junior ranger program at the visitor center. The number of activities is based on the age of the participant.
There are great activities for learning more about the geology of the caves, white-nose syndrome in bats, and the history of Timpanogos Cave.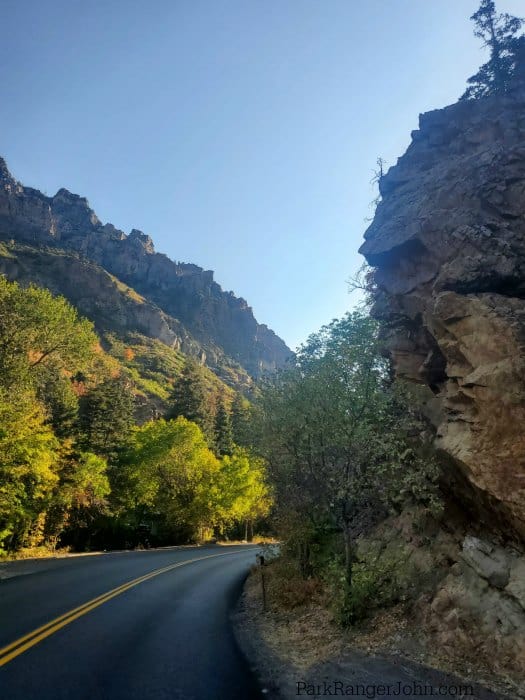 Travel Tips
Make sure your GPS is set correctly. There is very little signage heading towards the park.
The park is located in American Fork Canyon. Plan for the temperature to be cooler than in the city.
There are a lot of locals that hike the trail up to the cave on a daily basis. Keep an eye out for bicycles on the road and runners.
Timpanogos Cave NM is just one of the best things to do in Salt Lake City! Enjoy learning about this great city near the Wasatch Mountains.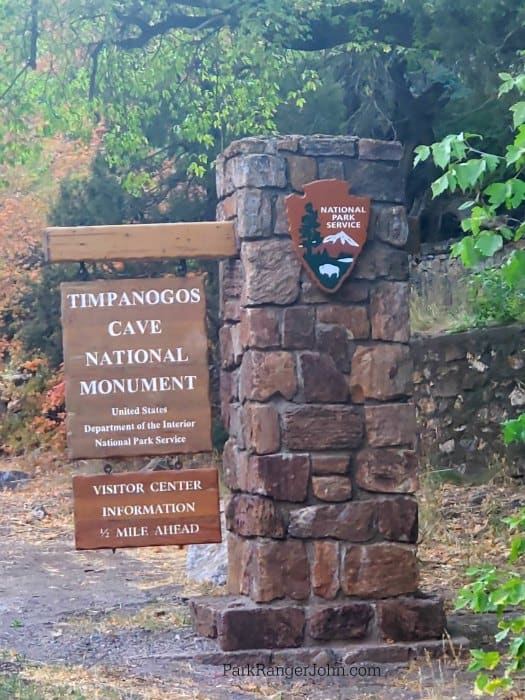 Things to know when planning a visit to Timpanogos Cave NM
Park Address - 2038 W. Alpine Loop Road, American Fork, UT 84003
The park is located on the northern slope of Mount Timpanogos in the Wasatch Mountains of Northern Utah near Salt Lake City.
Park Hours - Picnic areas and Canyon Nature Trail are open year-round (weather permitting).
The Cave Trail is open for hiking; the quarter-way gate is open from 6:30 am to 5:30 pm.
Entrance Fee - $0.00 there is no fee to visit this great park.
Lodging – There is no lodging in the park. We stayed at a Marriott Fairfield Inn about 20 minutes away in Provo. There are a ton of lodging options in Salt Lake City, Provo, or surrounding areas.
Camping – There is no camping in the park.
Food/Drinks – There is no food or drink available in the park. There is a water fill-up station.
Cell service – We did not have service in the park but did just down the hill as we headed back towards town.
WiFi - There is no public WiFi available at the visitor center.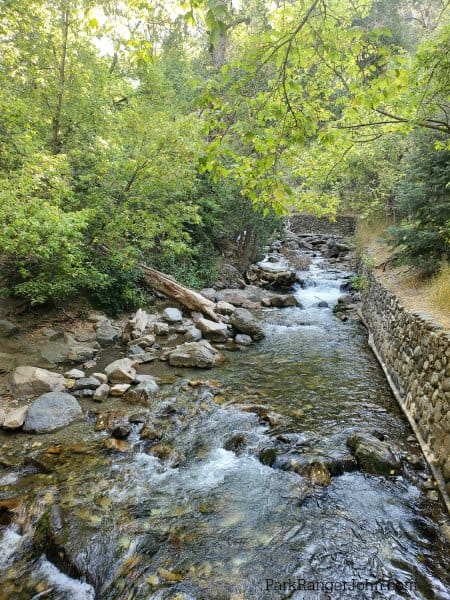 National Park Sites near Timpanogos Cave NM
Fossil Butte National Monument
Golden Spike National Historical Park
City of Rocks National Reserve
Check out all of the National Parks in Utah along with neighboring Colorado National Parks, Idaho National Parks, Wyoming National Parks, Nevada National Parks, Arizona National Parks, and New Mexico National Parks.
Check out all of the US National Monuments.