Wyoming is home to some of the most popular national parks! Wyoming National Parks include Yellowstone National Park, Grand Teton National Park, Devils Tower, and more!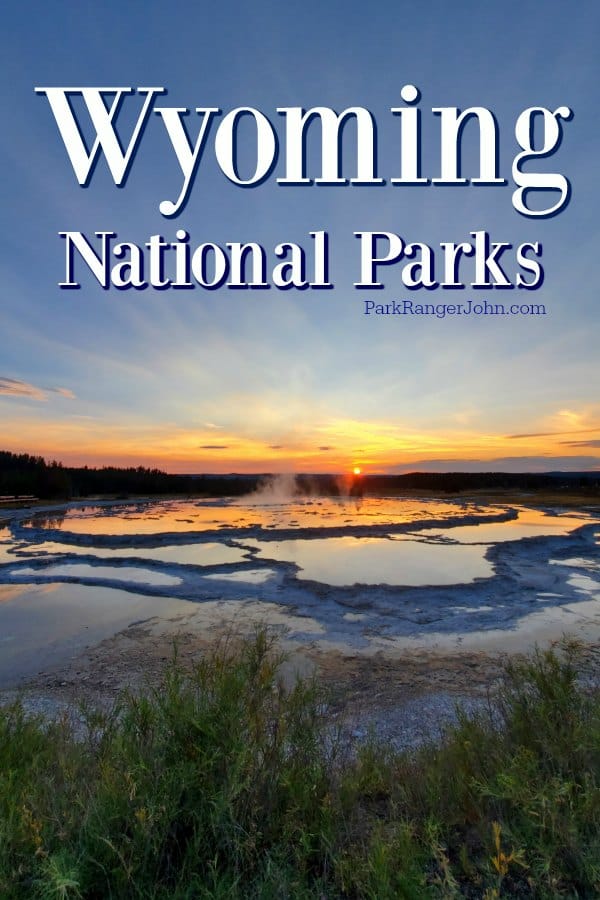 Wyoming National Parks
That National Parks in Wyoming include bucket list destinations like Yellowstone and Grand Teton National Park.
You may see things listed for Flaming Gorge National Recreation Area which is in both Utah and Wyoming but is not a National Park Site. This is actually a forest service park. There are also great state parks and national forests in Wyoming that are well worth visiting.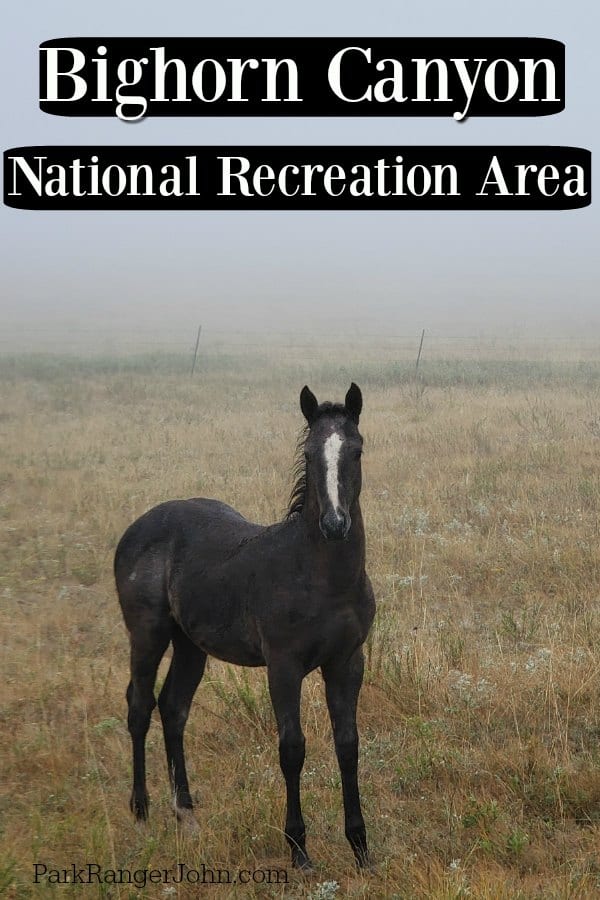 Bighorn Canyon NRA includes the South District in Lovell, WY along with a section in southeastern Montana. The park is open spring through fall and offers visitors the opportunity to enjoy a ton of water activities, camping, hiking, fishing, and more.
The Wyoming section of the park includes Cal Taggart Visitor Center, Horseshoe Bend Marina, Devil Canyon Overlook, Pryor Mountain Wild Horse Range, 12 hiking trails, and 4 historic ranches.
Bighorn Canyon NRA straddles between Montana and Wyoming over 120,000 acres. The park was established in 1966 after the construction of the Yellowtail Dam on the Bighorn River.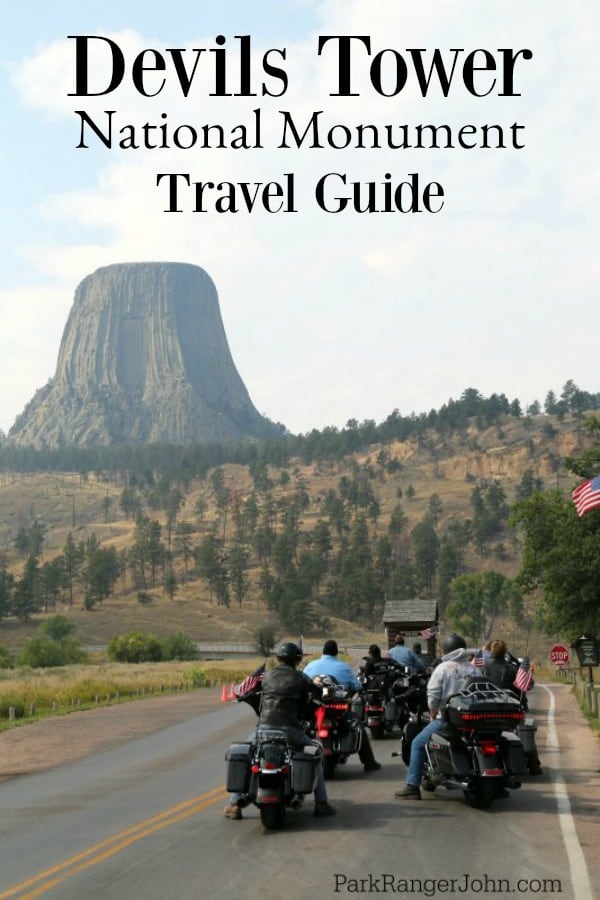 Devils Tower NM is located in Northeastern Wyoming approximately 100 miles northwest of Rapid City, South Dakota. The park is open spring through fall and offers hiking, rock climbing, camping, and the opportunity to gaze in wonder at Devils Tower.
The park was the first US National Monument created. The tower rises 867 feet and has awed people since the first Paleo-Indian travelers came upon it.
Today visitors can simply look at the tower, walk the 1.3 mile loop trail around the base, or spend time watching some of the 4,000+ people who climb the tower each year.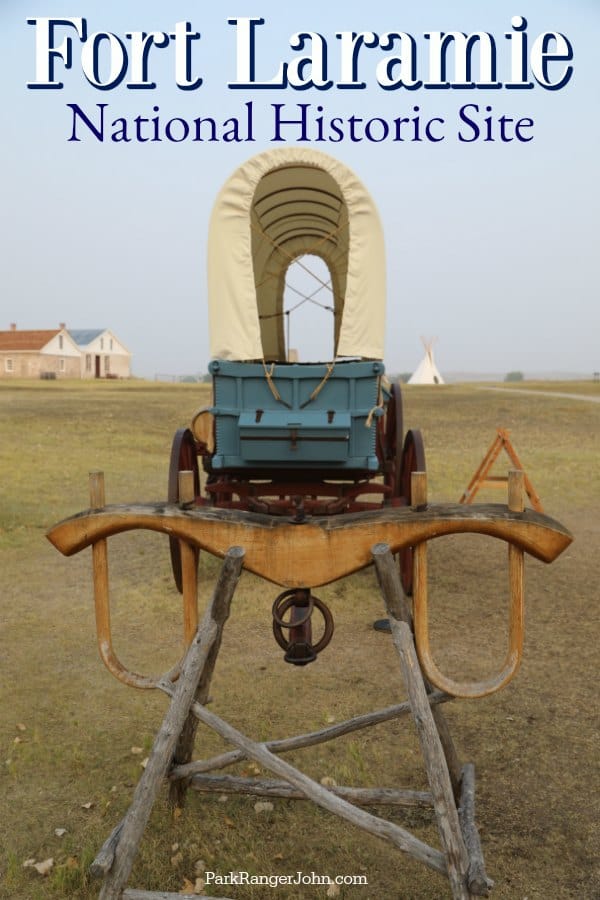 Fort Laramie NHS is located in Southeastern Wyoming approximately 90 miles from Cheyenne. The park is open spring through fall and offers the opportunity to explore a historic fort and hiking trails.
What started in 1834 as a fur trading post/fort later became an adobe fort to replace the original structure. The structure was located in the perfect location along the Oregon, California, and Mormon Trails.
In 1849, The US Army purchased the fort for $4,000. The fort was used for more than four decades to protect travelers along the trail routes.
While in service the fort saw many visitors including Mormon leader Brigham Young, the Donner Party, Pony Express Riders, and missionaries Marchus and Narcissa Whitman who would create the Whitman Mission in Washington State.
In 1890, the fort was abandoned by the Army. Today visitors can tour the restored buildings, watch the park film, and learn more about this historic part of Wyoming.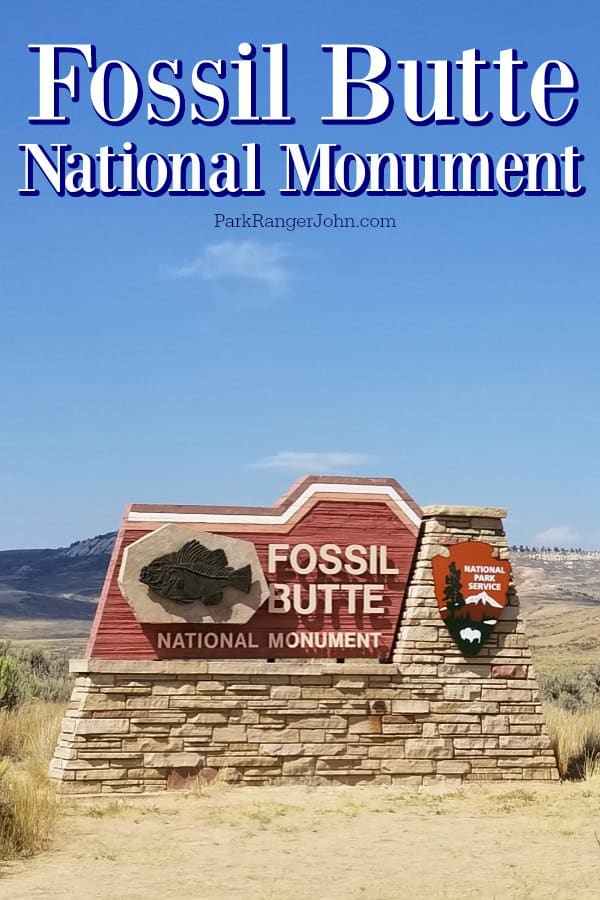 Fossil Butte NM is located in Southwestern Wyoming approximately 120 miles northeast of Salt Lake City. The park is open from late spring through fall and offers the opportunity to view fossil exhibits, hiking trails, and scenic drives.
The park protects one of the world's richest deposits of Eocene-epoch fossils. It is hard to believe fifty-two million years ago this area was a warm temperate environment with large lakes. The lake sediment has been compressed into rock layers known as the Green River formation.
This formation contains millions of fossils of fish, mammals, reptiles, birds, insects, and plants. The park protects 12.8 square miles of land that is used for the enjoyment of visitors and scientific discovery.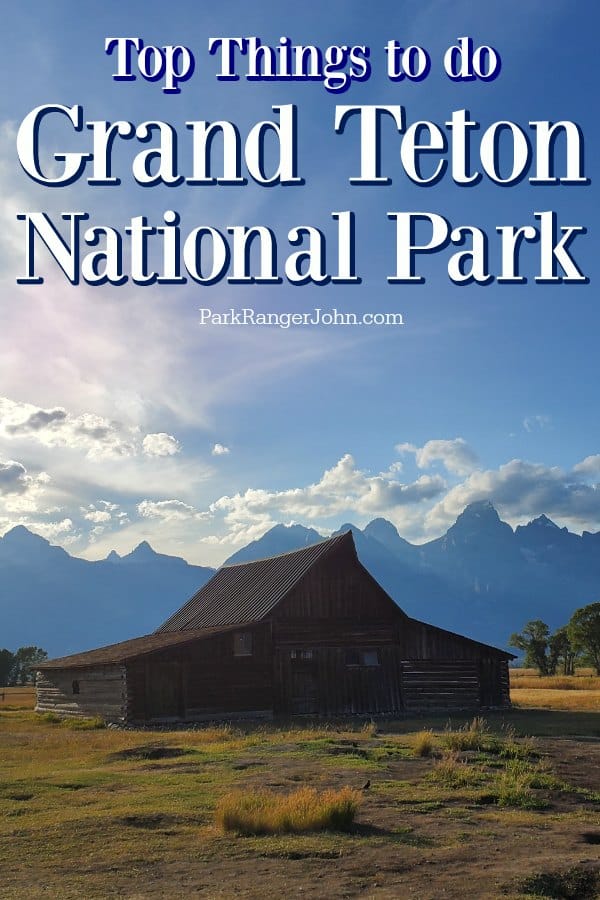 Grand Teton NP is located in Northwestern Wyoming approximately 12 miles north of Jackson. The park is open late spring through fall for easy visitation and offers hiking, camping, backpacking, climbing, boating, fishing, and so much more!
The park has so many highlights it is hard to compress it into a few paragraphs. From the dramatic Teton Range that rises up from the valley floor to historic Mormon Row, there is truly something for everyone in Grand Teton NP.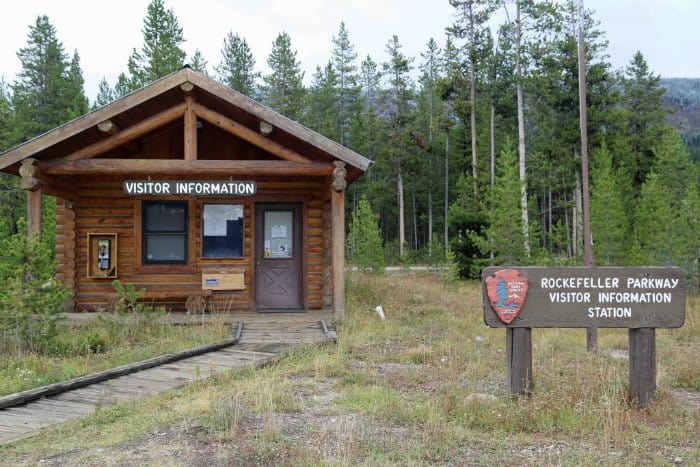 John D. Rockefeller Jr Memorial Parkway runs between Grand Teton and Yellowstone NP. The memorial parkway includes 82 miles from the West Thumb in Yellowstone to the southern boundary of Grand Teton National Park.
John D. Rockefeller, Jr played a big role in the creation and expansion of Grand Teton NP. The Memorial Parkway was created in 1972 and comprises 23,777 acres linking the two parks.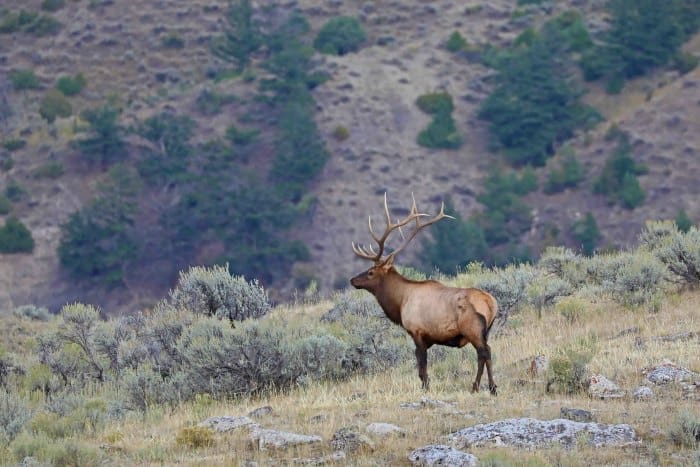 Yellowstone NP is located in Northwestern Wyoming approximately 65 miles north of Jackson Hole, Wyoming. The park also includes southern Montana and eastern Idaho. The park is open year-round with the majority of visitation in the spring through fall.
Yellowstone includes many of the most iconic sites and attractions within the National Park Service including Old Faithful, Grand Prismatic Spring, Norris Geyser Basin, Mammoth Hot Springs, Lamar Valley, Hayden Valley, Lake Yellowstone, and so many more.
The park also offers the opportunity to view epic wildlife including wolves, bison, elk, grizzly and black bears, bighorn sheep, and more. There truly is so much to see and do within the park. From geysers and steaming thermal pools to camping and epic lodges this park has something for everyone.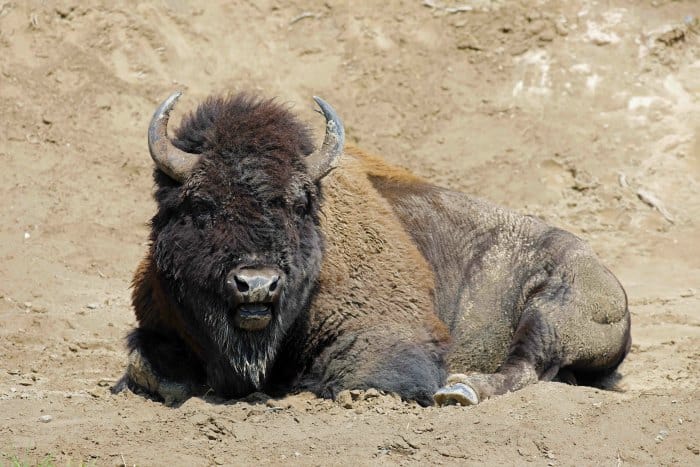 List of National Parks in Wyoming
Affiliated Areas
California National Historic Trail (CA, CO, ID, KS, MO, NE, NV, OR, UT, WY)
Mormon Pioneer National Historic Trail (Il, IA, Ne, UT, WY)
Pony Express National Historic Trail (CA, CO, KS, MO, NE, NV, UT, WY)
There are 7 National Parks in Wyoming that receive over 7.4 million visitors a year. These visitors produce over $945 million in economic benefits.
The National Parks in Wyoming include 1 wild and scenic rivers managed by the National Park Service, 4 National Trails, and 550 National Register of Historic Places listings.
There are 25 National Historic Landmarks and 6 National Natural Landmarks in Wyoming National Parks.
The National Parks in Wyoming also include 546 places recorded by the Heritage Documentation Programs and over 5.8 million objects in the Wyoming National Park Museum Collections.
There is 1 Unesco World Heritage Site in Wyoming. Visit this list of all of the UNESCO World Heritage Sites in the United States.
For an entire list of US National Parks head over to our list of US National Parks in Alphabetical Order. We also have a printable checklist of all 417 National Park properties in the United States available.
If you have dreamed of working in the National Parks make sure and check out our article on How to Become a Park Ranger. Working in the parks is one of the most amazing jobs you can find. There is just something special about waking up and knowing you are going to work in a beautiful park.
Check out the National Parks in neighboring states
National Parks in South Dakota