Devils Tower National Monument is located in Wyoming USA! This is my list of travel tips and things to do like climbing, hiking, road trip ideas and even Close Encounters of a 3rd Kind! What are you waiting for? It's time to start planning your trip to Devils Tower, America's first National Monument.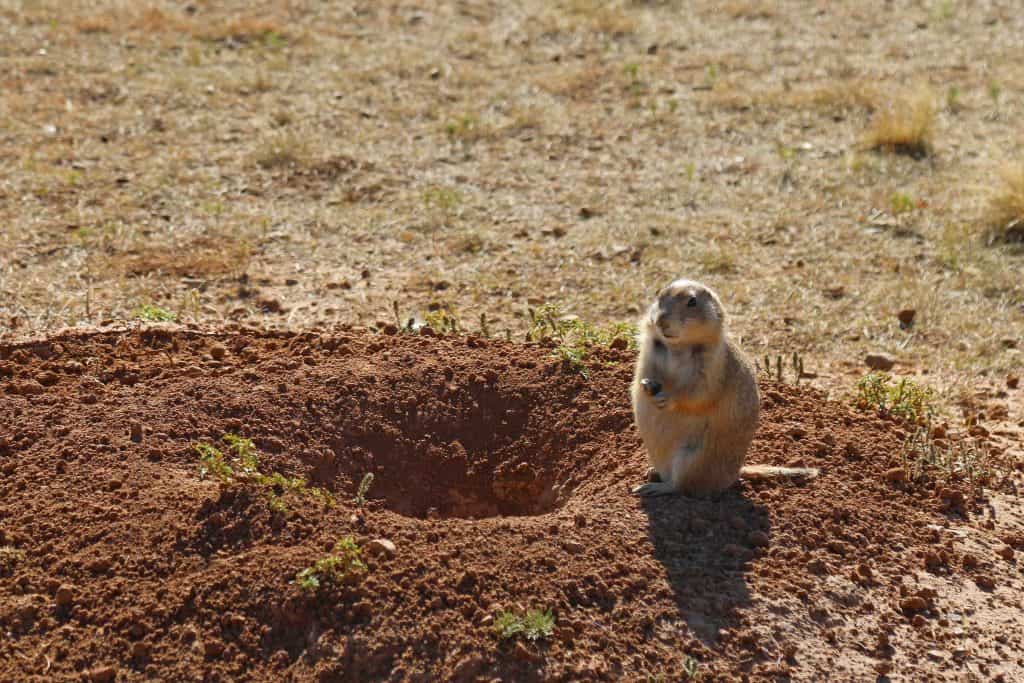 Things To Do
Shortly after entering the park you will run into a Prairie Dog Town. Here you will find several Prairie Dogs that seem to wait to pose for you! From here you can continue driving towards Devils Tower or take one of a few trails including the Valley View Trail, The South Side Trail, and the Red Beds Trail.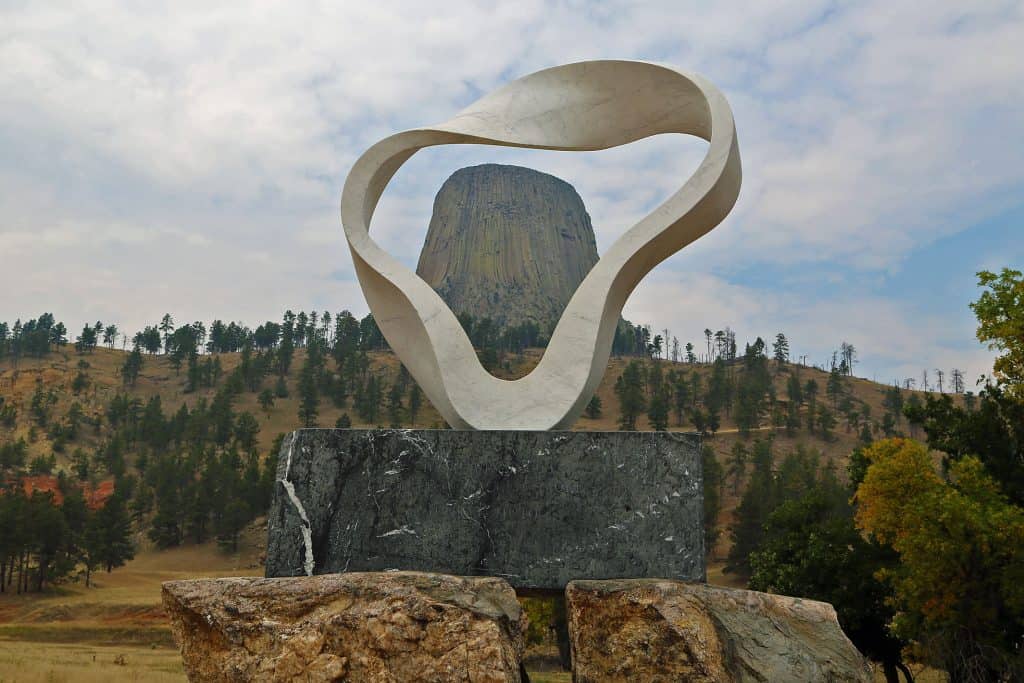 The next stop is at the day use area and campground. Make sure to take time and visit this area and visit the sculpture named Circle of the Sacred Smoke. World Renowned sculptor Junkyu Muto created this sculpture. It is the third of seven around the world designed to help raise visitor awareness of the importance of Devils Tower to over 20 affiliated tribes.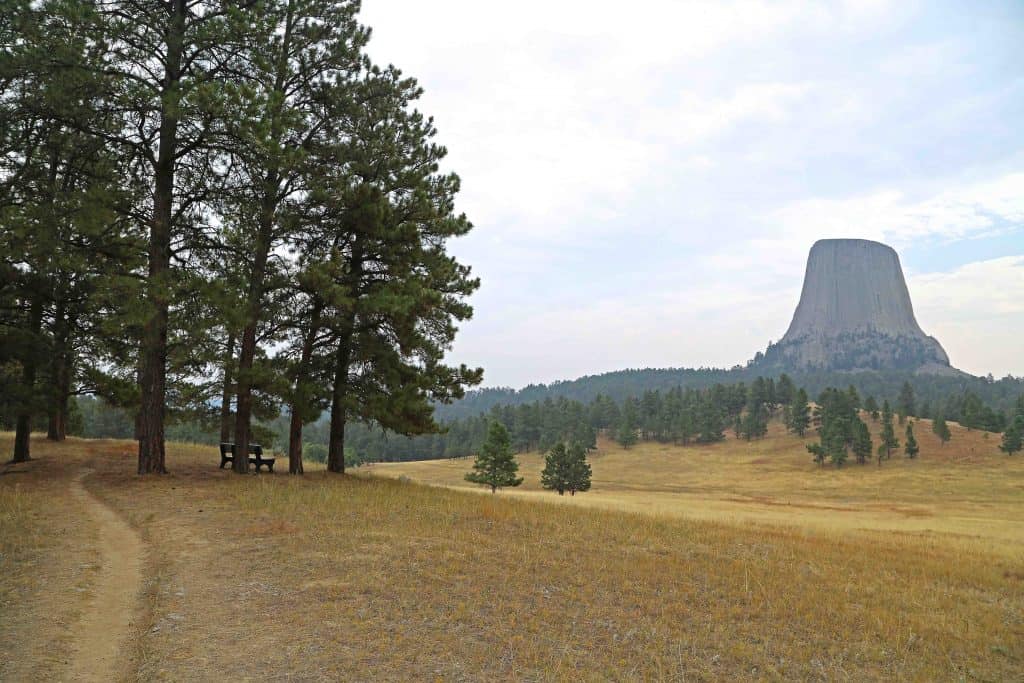 Continue up and take a left to go to Joyner Ridge Trailhead. This is a great trail to view Devils Tower at a distance. You may also see prayer bundles and prayer cloths along the way. Remember that Devils Tower is a sacred site for many Native Americans. What I really like about this trail is that it crosses over several ecosystems on a short 1.5-mile hike.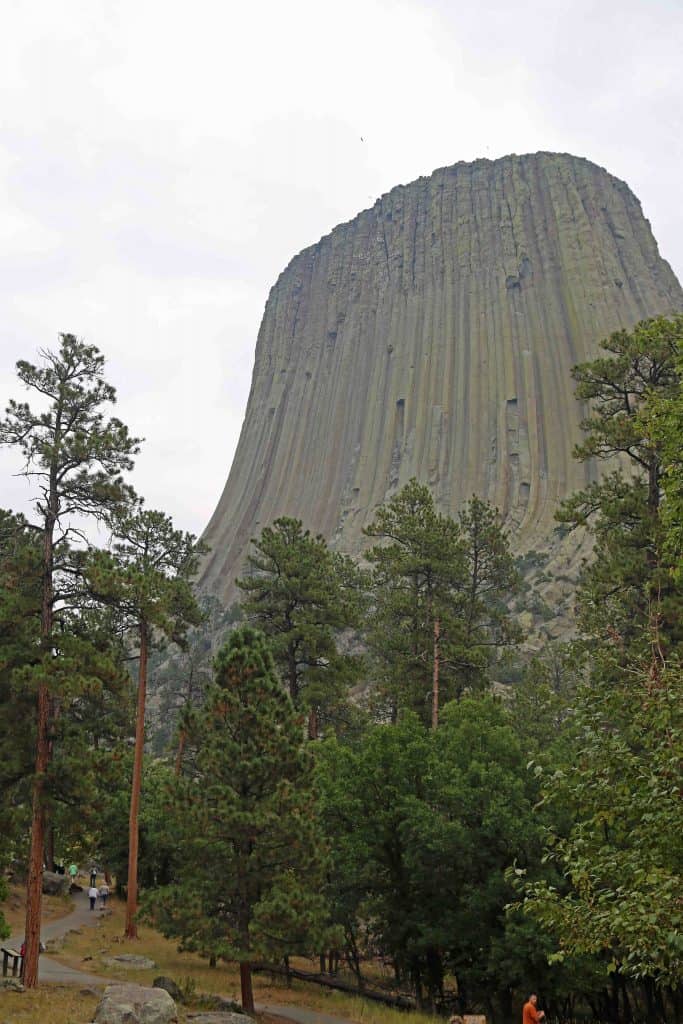 After taking a nice hike on the Joyner Ridge Trail, continue up to the top parking lot. Remember that this is a very popular park and unless you get here early you may end up hiking a distance to get to the visitor center. Make sure to take the 1.3 mile Tower Trail that goes all the way around the monument. We thoroughly enjoyed watching the climbers going up to the top of the monument.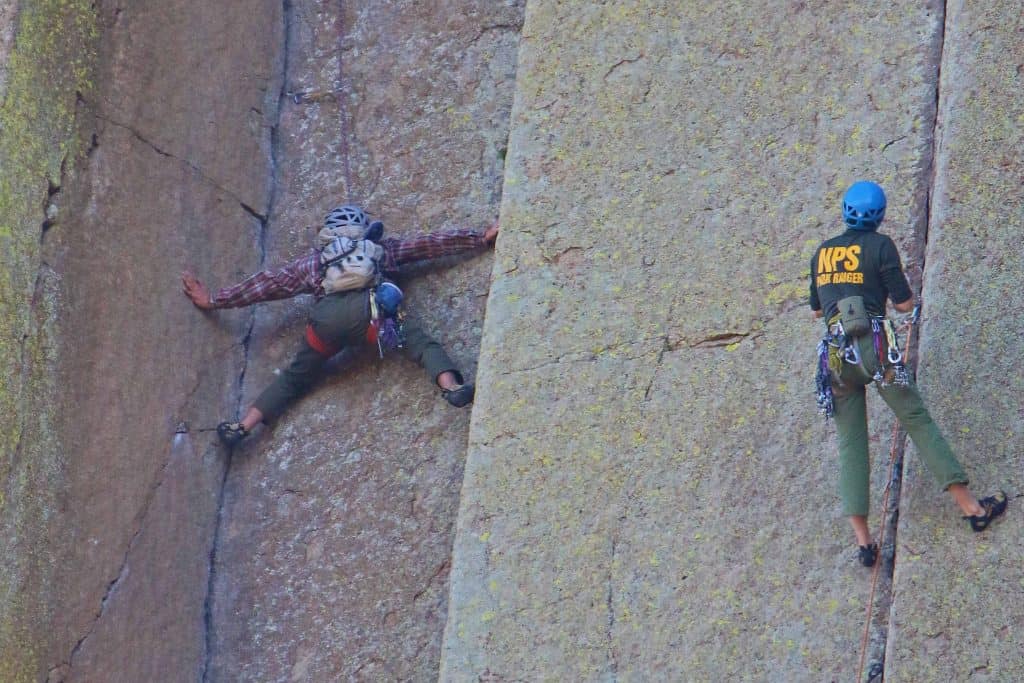 Devils Tower is one of the finest traditional crack climbing areas in North America! There are hundreds of parallel cracks with varying lengths including the longest at almost 400′ long. Click here to visit the National Parks page for regulations, closures, routes and climber registration.
Travel Tips
Where is Devils Tower?
Devils Tower is located in eastern Wyoming
149 State Highway 110
Devils Tower, WY 82714
Directions to Devils Tower:
Drom the east or west, take US Hwy 14 to WY 24 (follow the signs from I-90).
If approaching from the north, take WY 112 to WY 24 (from Montana) or SD 34 / WY 24 (from South Dakota).
GPS Coordinates: 44º 35′ 23.95″ N; 104º 41′ 47.88″ W
How far is it from
Deadwood to Devils Tower is 73.8 miles approximately which will take about 1 hour and 15 minutes
Rapid City to Devils Tower is 106.8 miles approximately which will take about 1 hour and 42 minutes
Devils Tower to Mount Rushmore is 130.4 miles approximately which will take about 2 hours and 17 minutes
What are the hours for Devils Tower?
Devils Tower National Monument is open 24 hours a day, 7 days a week and every day of the year.
What does it cost to visit Devils Tower?
Entrance Fee
1-7 Day Vehicle Pass – $15.00
1-7 Day Motorcycle Pass – $10.00
1-7 Day Individual Permit – $5.00
Devils Tower National Monument Annual Pass – $30.00
Check out the other National Park passes that are available
You can follow the park on social here:
Facebook 
Twitter – @DevilsTowerNM
YouTube – Devils Tower NM
Instagram – DevilsTowerNPS
Devils Tower Facts
How tall is Devils Tower?
Devils Tower is 867 feet from its base to the summit.
How far is it around Devils Tower – It is 1 mile around, though the trail is 1.3 miles around the base.
5,000 to 6,000 people climb Devils Tower each year
President Theodore Roosevelt designated Devils Tower as America's first National Monument in 1906.
The parks original visitor center was built in 1935
Head over to see other National Parks in Wyoming 
It is easy to make a big road trip to visit several National Park Sites when visiting Devils Tower National Monument. Parks to visit include:
Theodore Roosvelt National Park
Jewel Cave National Monument
Mount Rushmore National Memorial
Minuteman Missile National Historic Site
Wind Cave National Park
Custer State Park