Idaho National Parks
National Parks in Idaho include 7 different park properties including a portion of Yellowstone National Park. From taking a look at the Oregon Trail and imagining what it was like to cross the United States in a horse and wagon to looking at Craters of the Moon National Monument and wondering if you have landed on a different planet Idaho National Parks have a wide variety of things to see and do.
The National Parks in Idaho include a wide range of historic trails and parks to visit. You can learn about the Nez Perce tribe, see how the Ice Age Floods dramatically impacted the landscape of the area and learn about Lewis & Clarks exploration out west.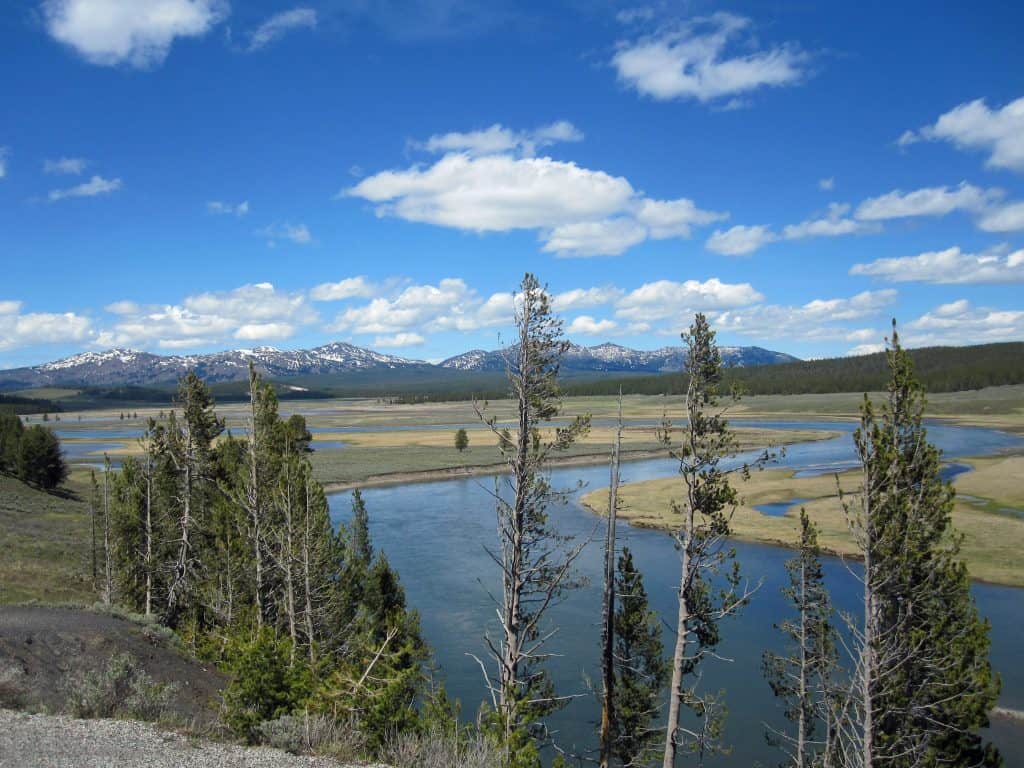 Idaho National Parks
California National Historic Trail
City of Rocks National Reserve
Craters of the Moon National Monument and Preserve
Hagerman Fossil Beds National Monument
Ice Age Floods National Geologic Trail
Lewis & Clark National Historic Trail
Minidoka National Historic Site
Nez Perce National Historical Park
Oregon National Historic Trail
Yellowstone National Park
Idaho National Parks receive an estimated 610K visitors a year, pretty sure Yellowstone is not included in this total. These visitors provide an estimated $30 million dollars in economic benefits.
National Parks in Idaho include 3 National Trails managed by the National Park Service, 1,032 National Register of Historic Place Listings and 10 National Historic Landmarks.
Idaho National Parks also include 1 World Heritage Site, 11 National Natural Landmarks and 380 places that have been recorded by the Heritage Documentation Program.
For an entire list of US National Parks head over to our list of US National Parks in Alphabetical Order. We also have a printable checklist of all 417 National Park properties in the United States available.
If you have dreamed of working in the National Parks make sure and check out our article on How to Become a Park Ranger. Working in the parks is one of the most amazing jobs you can find. There is just something special about waking up and knowing you are going to work in a beautiful park.
Check out the National Parks in Neighboring States