Epic List of National Parks by State to help you find the perfect park to visit for vacation.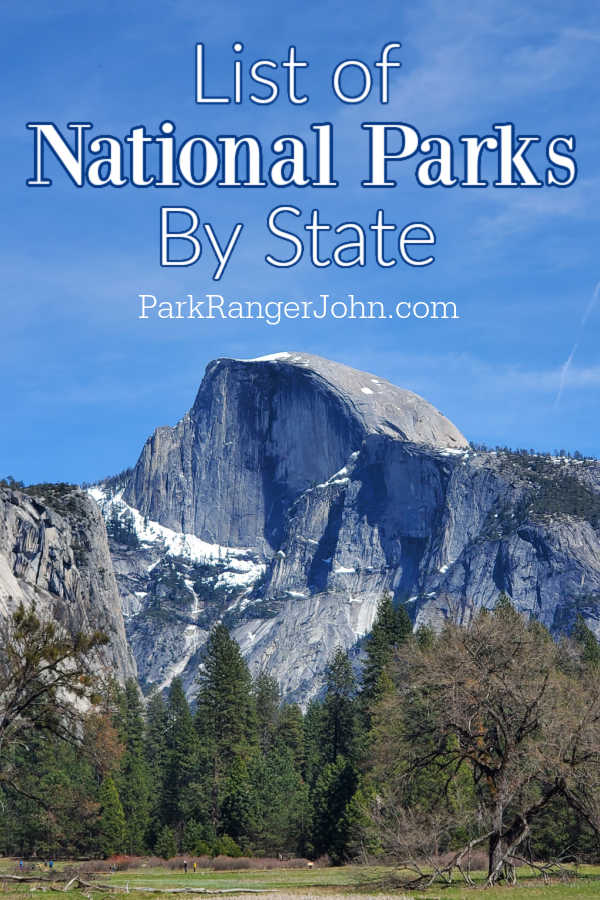 List of National Parks by State
I know it will probably come as no surprise that I love National Parks! Being a Park Ranger for almost 20 years I honestly love any type of park I can visit.
I recently set the goal of visiting all 63 US National Parks before I turn 63. To help share my love of National Parks we will be highlighting the parks we have visited here on the blog.
We have so many amazing stories, tips, and photos to share with you of the 63 US National Parks along with the other 357 sites within the US National Park System.
The links in red are clickable links that will take you to any coverage we have done on that park.
Alaska
Arizona
Arkansas
California
Colorado
Florida
Hawaii
Indiana
Kentucky
Maine
Michigan
Minnesota
Missouri
Montana
Nevada
New Mexico
North Carolina
North Dakota
Ohio
Oregon
South Carolina
South Dakota
Texas
Utah
Virginia
Washington
Wyoming
American Samoa
Virgin Islands
Make sure and check out our US National Park Checklist for all 63 US National Parks and our US National Park Checklist with all 424 US National Park Sites listed.
Planning a National Park vacation? America the Beautiful/National Park Pass covers entrance fees for an entire year to all US National Park Sites and over 2,000 Federal Recreation Fee Sites.
The park pass covers everyone in the car for per vehicle sites and for up to 4 adults for per-person sites.
Buy on REI.com and REI will donate 10% of pass proceeds to the National Forest Foundation, National Park Foundation and the U.S. Endowment for Forestry & Communities.