Something about the tough, dry world of Capitol Reef National Park inspires odd and colorful names. Perhaps it is the very harshness of the land. This is a place that could have been designed to test human courage; and imaginative nicknames have always nourished courage by lending an air of familiarity, beauty, or absurdity to that which is alien, dire, and terrible.
The park's name is itself a combination of two picturesque images: "reef" is for the ridges of sharply jutting rock that interrupt the land, barriers as formidable as half-hidden reefs are in the ocean; and "capitol" describes the white, domed peaks of sandstone that dominate the reef's high horizon.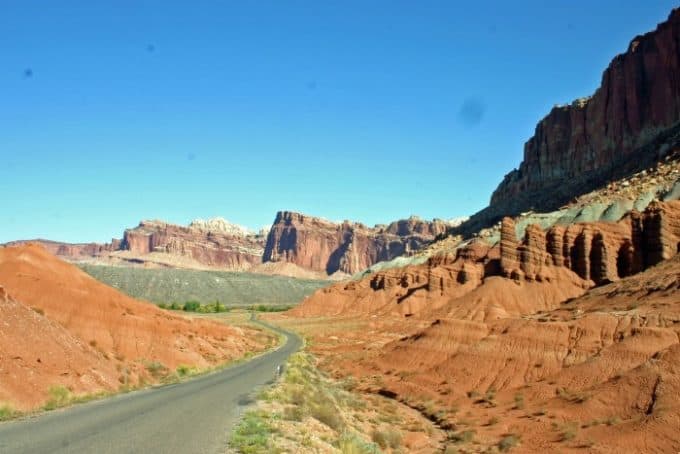 Those who have struggled to survive in this hot, rugged desert–Indians, grizzled prospectors, Mormon settlers, cowboys, pioneers, even early tourists–have put on the Capitol Reef map names that tell distinctive stories. The Navajos called the place "Land of the Sleeping Rainbow," and indeed, its multicolored layers of tilted rock could be a rainbow that has curled up for a much-needed nap. Muley Twist Canyon is so narrow that pack mules had to slither like snakes to get through.
Scratch Canyon is clogged with dense, thorny brush. Water from Bitter Creek tastes of alkali (Dog-water Creek is something else again). Polygamous Mormons hid in Cohab Canyon when the federal authorities came around. Travelers during Prohibition went on binges at Whiskey Flat; moonshiners used water from Whiskey Spring for their stills.
Ford Hill is so steep that Model T's had to climb it in reverse so that gas could reach the carburetors. Other stories are contained in such names as Poverty Flat and Paradise Flats, Fern's Nipple, Tarantula Mesa, Onion Flats Seep, Cow Dung Wash, Dirty Devil River, and Bloody Hands Gap.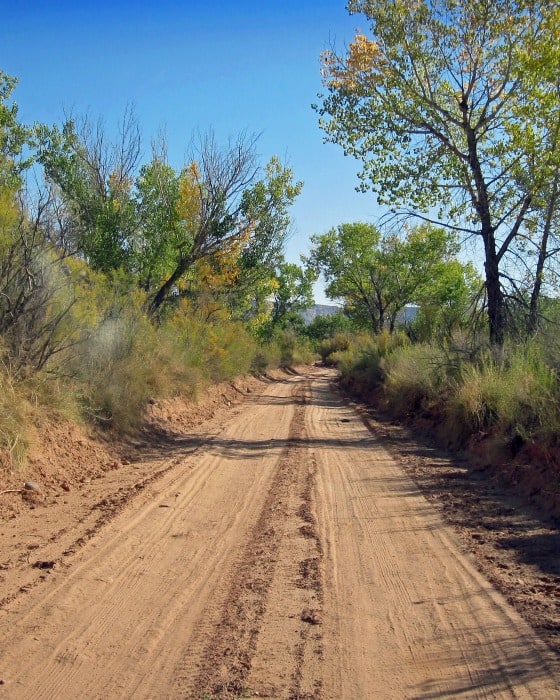 Even such a normally staid lot of wordsmiths as geologists have been inspired here, bestowing a mysterious name, Waterpocket Fold, upon the terrain. In the name lies the mystery's solution. The fold (actually more of a wrinkle) is a result of the monumental collision that occurred when the drifting continental plate beneath North America crashed into the plate that underlies the Pacific Ocean.
It was the tremendous pressure generated by this event that, starting about 65 million years ago, gradually thrust the Rocky Mountains skyward, lifted the great Colorado Plateau, and set in motion the rushing waters that shaped–and are still shaping–such mighty canyons as Bryce, Zion, and the Grand Canyon itself.
Here at Capitol Reef, the land wrinkled, as a carpet might wrinkle if you were to push it against a wall. As thick layers of rock slowly flexed upward, they were ripped away, broken off in chunks, and worn down to pebbles and grains of sand. Only jagged stubs remain raw wounds of rock in brilliantly contrasting colors. As you look east from atop the reef at ridge after broken ridge, oceanic imagery returns: long, low "waves" of rock seem to roll westward, cresting to crash at your feet.
Those imagined waves will never hit the reef. But the water pockets that give the fold the rest of its name hold real water. The sandstone landscape is pockmarked with pits and depressions that fill with every rain. And every time a storm sends water and debris crashing across the arid land (water always crashes here), swirls and eddies make each pocket a little bigger.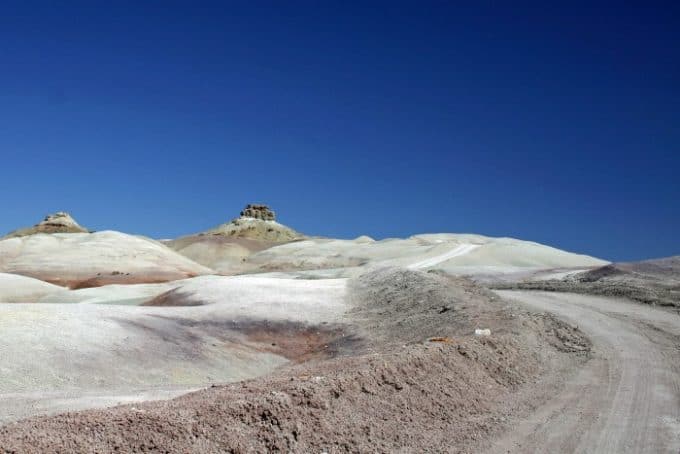 Pockets of Life
Minutes after a flash flood has passed, water pockets teem with fairy shrimp and other small living things, hatched from waiting eggs. Some fairy shrimp become adults in less than a week, racing against the sure evaporation of their world. Swimming on their backs, propelled by scores of leaflike appendages that are also used for breathing and feeding, these tiny crustaceans writhe and mate. When the pool dries, the bed is strewn with corpses. But eggs lie dormant–sometimes for years–until water comes again.
Spadefoot toads, raised from their torpor beneath the sand, gather and mate amid loud croaking. Within a week, tadpoles feed. Those that make it to adulthood dig themselves back into the sand, as their parents did, using their spade-shaped hind feet.
All this activity attracts salamanders, snakes, birds, badgers, coyotes, and other creatures that feed on the fleeting banquets and slake their thirst. Humans, too, are drawn to water pockets, although the experience of drinking from one is not always pleasant. "We often had to sip our water through nearly clenched teeth in order to strain out either insects or coarse sediment," wrote Bob Hewitt, who explored southern Utah on horseback about 1940. Distasteful though inhabited water may be, the alternative is worse. Clearwater devoid of any life may well be laced with either of two poisons, arsenic, and selenium. For selenium, at least, nature has provided a warning sign: the yellow-flowered prince's plume. It's bright, feathery flower spikes are seen only where selenium is present. Because its tissues concentrate the deadly element, the plant is even more poisonous to eat than the water is to drink. Cooking negates the poison, however, and Indians ate the plant regularly.
Check out our article on Cathedral Valley in Capitol Reef.