Epic Guide to Haleakala National Park including things to do, sunrise reservations, camping, nearby lodging, the road to Hana, and more!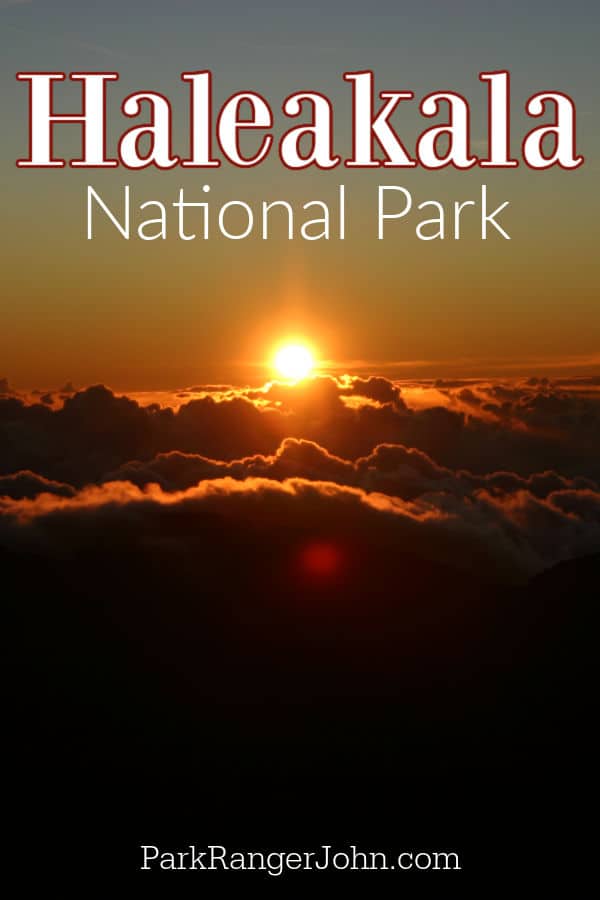 Haleakala National Park
The island of Maui is one of the most visited spots in Hawaii. But many don't know that this island oasis has a hidden gem on its southeastern side.
That hidden gem is Haleakala National Park - a 30,000-acre area that encompasses lush forests, waterfalls, and the towering Haleakala Volcano.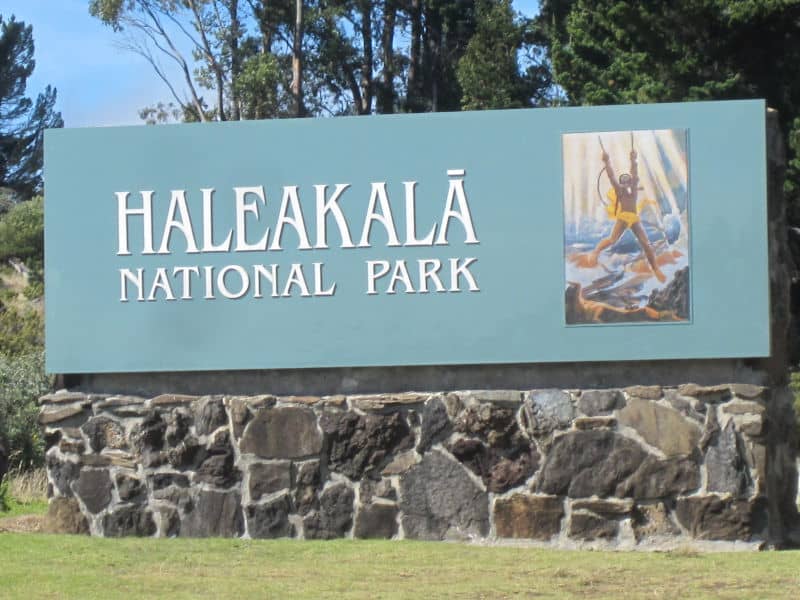 About Haleakala National Park
In native Hawaiian, Haleakala literally translates to "house of the sun."
As the ancient legend has it, the demigod Maui stood on the summit of the volcano and lassoed the sun to make the days longer.
Once you visit the top, you will indeed feel closer to the sun, and few places on earth can rival the incredible views from atop Haleakala.
Catching a sunrise here is one of the main draws to the park, but there are plenty of other things to entice visitors.
From driving the terror-inducing Road to Hana to hiking into the depths of the Crater, there are endless opportunities for adventure at Haleakala National Park.
The park is split up into two districts: the Summit District and the Kīpahulu District.
The Summit District encompasses the dry, desert landscape of the Haleakala Volcano, while the Kīpahulu District boasts verdant forests, cascading waterfalls, and sweeping ocean vistas.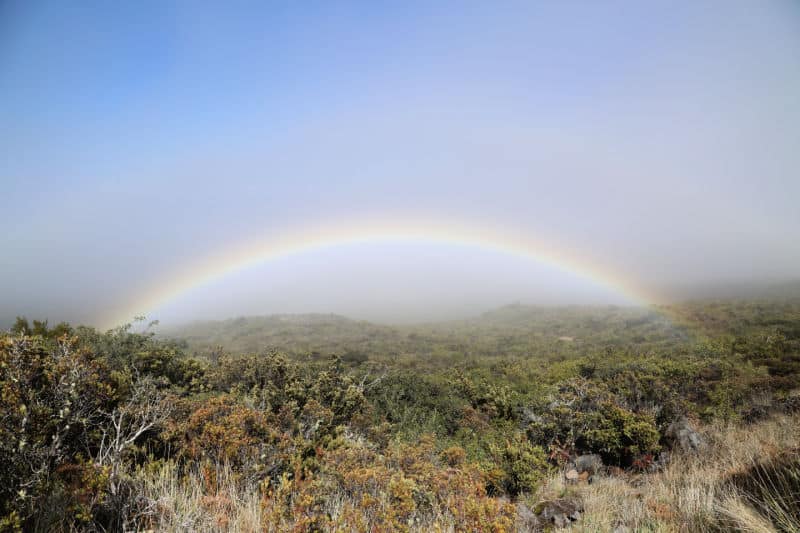 Is Haleakala National Park worth visiting?
Although it is a bit far-flung, Haleakala National Park is definitely worth visiting.
It's one of Hawaii's two national parks. The park is easily accessed by flying directly to the Maui Airport and the island itself certainly lives up to the tropical island fantasies that you have always dreamed of.
It is a vast difference between exploring the park's summit district's incredible mountain wilderness experience.
The views from the Summit District are worth the trip alone, and the rocky coastline along the Road to Hana is one of the most stunning scenic drives in the world.
So, the moral of the story is: don't miss Haleakala National Park!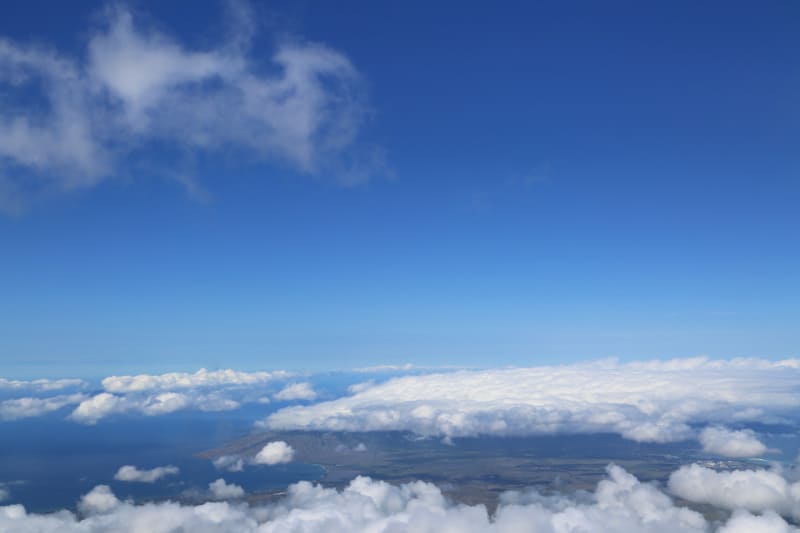 History of Haleakala National Park
Hawaii as a whole has a very long and interesting cultural history. The Polynesians were the first to settle on the island of Maui over 1,000 years ago, and their impact on the island continues to this day.
Unfortunately, the arrival of foreigners in the 18th century ended the period of native control. For centuries the islands were exploited for their natural resources.
Logging and whaling soon became the dominant industries on Maui, and all the while, missionaries tried their best to root out Hawaiian culture and replace it with their own.
In 1893, these efforts came to a head when parts of the U.S. government helped to overthrow the Hawaiian monarchy and eventually annexed the islands as their own.
With the insistence of Lorrin A. Thurston, a prominent leader in the coup to overthrow the Hawaiian monarchy, the area encompassing Hawai'i Volcanoes and Haleakala National Park was made into a park in 1916.
In 1961 these areas were separated into two different parks.
Things to know before your visit to Haleakala National Park
Entrance fee
7-day single-vehicle park pass - $30
7-day individual park pass - $15
7-day motorcycle park pass - $25
Learn more about National Park Passes for parks that have an entrance fee.
Free Entrance Days -Mark your calendars with the five free entrance days the National Park Service offers annually.
Time Zone
Hawaii Time
Pets
Dogs are allowed in drive-up campgrounds, on roadways, on paved pathways, and in parking lots on a leash at all times.
Dogs are not permitted on trails. You may not leave animals unattended at any time. Please do not bring dogs into park buildings.
Cell Service
Cellular service depends on your service provider, most are good in Summit District and very spotty in Kipahulu District.
Park Hours
The park is open 24 hours a day.
Wi-Fi
There is no Wi-Fi access provided to the public.
Insect Repellent
Insect repellent is always a great idea when outdoors, especially if you are around any body of water.
We use Permethrin Spray on our clothes before our park trips.
Water Bottle
Make sure to bring your own water bottle and plenty of water with you. Plastic water bottles are not sold in the park.
Parking
Limited parking is available at the visitor centers, some trailheads, and various pull-off points along the Hana Highway.
Food/Restaurants
There are no restaurants in the park.
Gas
There are no gas stations within the park. The last place to get gas in route to the Summit Area is in the town of Pukalani.
Drones
Drones are not permitted within National Park Sites.
National Park Passport Stamps
National Park Passport stamps can be found in the visitor center.
Make sure to bring your National Park Passport Book with you or we like to pack these circle stickers so we don't have to bring our entire book with us.
Haleakala NP is part of the 2009 Passport Stamp Set.
Electric Vehicle Charging
There are no charging stations for electric vehicles at Haleakalā National Park. Even electric vehicles with a full charge have been unable to make it to the Summit.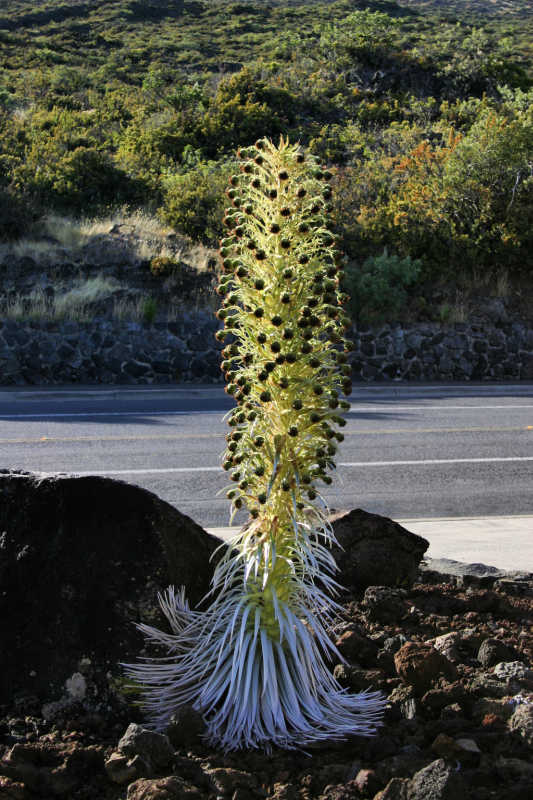 Details about Haleakala National Park
Size - 33,264 acres
Haleakala NP is currently ranked at 54 out of 63 National Parks by Size.
Date Established
July 1, 1961 - Hawai`i National Park's units are separated and re-designated as Haleakalā National Park and Hawai`i Volcanoes National Park
Visitation
In 2021, Haleakala NP had 853,181 park visitors.
In 2020, Haleakala NP had 319,147 park visitors.
In 2019, Haleakala NP had 994,394 park visitors.
Learn more about the most visited and least visited National Parks in the US
National Park Address
Summit District: 30,000 Haleakala Hwy, Kula, HI 96790 (add about ten miles from this address to the park entrance)
Kīpahulu District: Mile Marker 41 Hana Hwy, Hana, HI 96713
Haleakala National Park Map
For a more detailed map we like the National Geographic Trails Illustrated Maps available on Amazon.
Where is Haleakala National Park?
Located on the island of Maui in the State of Hawaii.
Estimated distance from major cities nearby
Wailea, HI - 41 miles
Kihei, HI - 37 miles
Lahaina, HI - 49 miles
Kaanapali, HI - 52 miles
Kapalua, HI - 58 miles
Kahului, HI - 28 miles
Estimated Distance from nearby National Park
Each of these parks would need to be flown to. Haleakala is the only National Park on the island of Maui.
Hawai'i Volcanoes National Park
National Park of American Samoa
Where is the National Park Visitor Center?
Headquarters Visitor Center - 1 mile past the Summit District Entrance Gate
Haleakala Visitor Center - 30 minutes inside the park on the edge of the volcanic valley.
Kipahulu Visitor Center - Located at the coastal Kipahulu District
All visitor centers have cultural and natural history exhibits. Books, maps, and posters are offered for sale by the Hawaii Pacific Parks Association. Naturalists are on duty during business hours to answer questions and help you make the most of your visit.
Getting to Haleakala National Park
Closest Airports
Kahului Airport (OGG)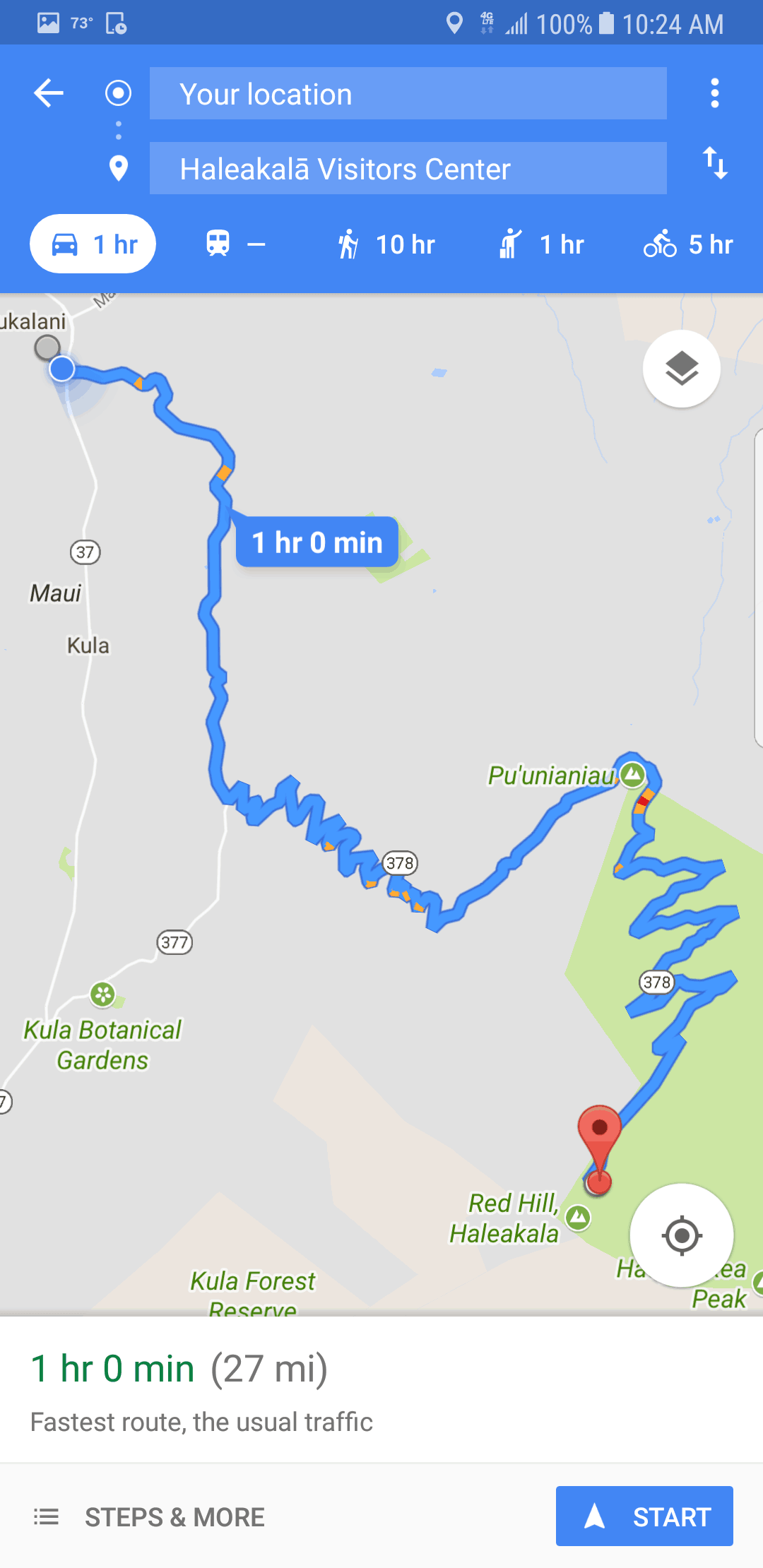 Driving Directions
The two sections of the park are not directly connected by road, but both can be reached from Kahului.
To reach the summit for sunrise, plan at least
2.5 hours from Kahalui
3 hours from Wailea
3.5 hours from Lahaina
The drive will be in the dark and includes windy roads up the side of the mountain/volcano.
If you get car sick make sure and bring your meds/nausea pills with you. The road is windy!! Seriously windy at times and my wife ended up getting extremely car sick.
The next time we drive up the summit we will be wearing these anti-nausea seasickness bands in hopes they make the drive a little easier.
Make sure to plan time for a slow drive with all of the curves. It always takes longer than you think it will from looking at a map/gps app.
Park Ranger John Pro Tip:
Most people who go to Hawaii try to spend at least a week.
Make sure to plan on going to sunrise early in the week when you are used to being on the mainland's time zone where even Pacific Standard Time (Los Angeles) is 2-3 hours ahead.
You will find it much easier to get everyone up and in the car before they get settled into island time.
Another thing to remember is that the time fluctuates between most states as Hawaii is one of two states that do not participate in daylight savings time.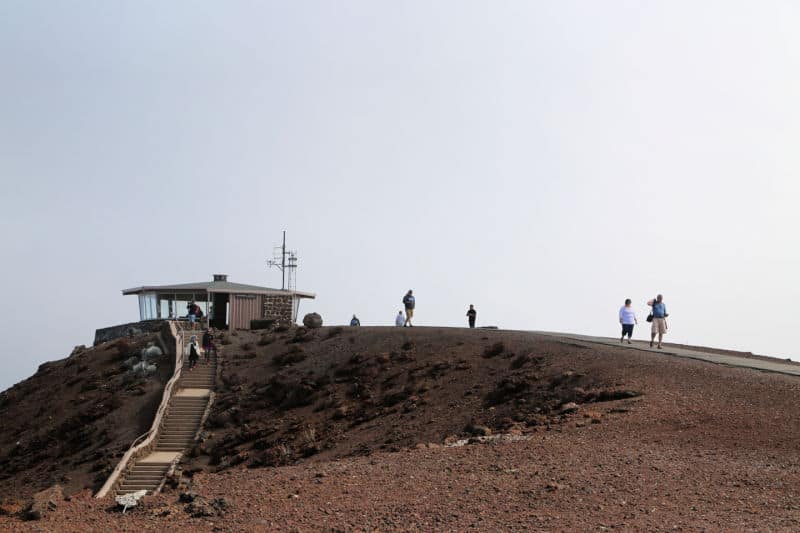 Best time to visit Haleakala National Park
Unlike most of the other parks in the system, the best time to visit Haleakala NP is in the winter.
Note that the park has two very different regions, and temperatures can vary significantly depending on which area you are in.
Bring extra layers if you are visiting the Summit District, especially the Haleakala Summit. The summit itself is over 10,000' feet high and is very cold before the sun rises.
Visitors should also be ready for rain no matter the season, after all, Hawaii is the rainbow state for a reason!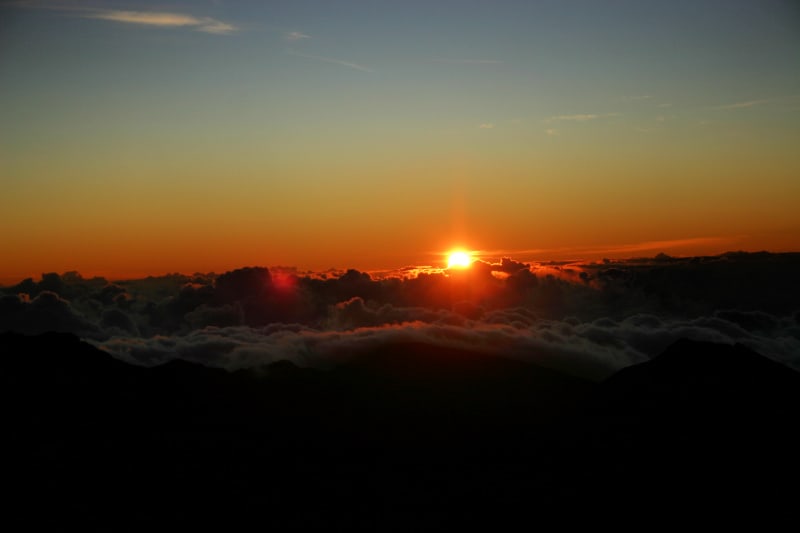 Weather and Seasons
Spring
Spring is a lovely time to visit Haleakala. The weather is warm, the crowds are sparse, and beautiful plants are beginning to blossom.
You'll likely see some rain if you visit in the Spring, though this is common throughout the year.
Summer
Summer is considered the off-season at Haleakala National Park, so if you want to avoid the crowds, this is the time to go.
There are still quite a few visitors in the summer, and the weather is hot and humid.
Fall
Fall is a shoulder season at Haleakala NP, so there are fewer visitors, but the weather is still fair. Just like spring, rain in the autumn is not uncommon.
Winter
Winter sees the best weather of all the seasons, with near-perfect weather from December through February.
Of course, this draws a lot of visitors looking to escape the frigid winter temps across the United States, so be prepared for crowds if you visit during the winter.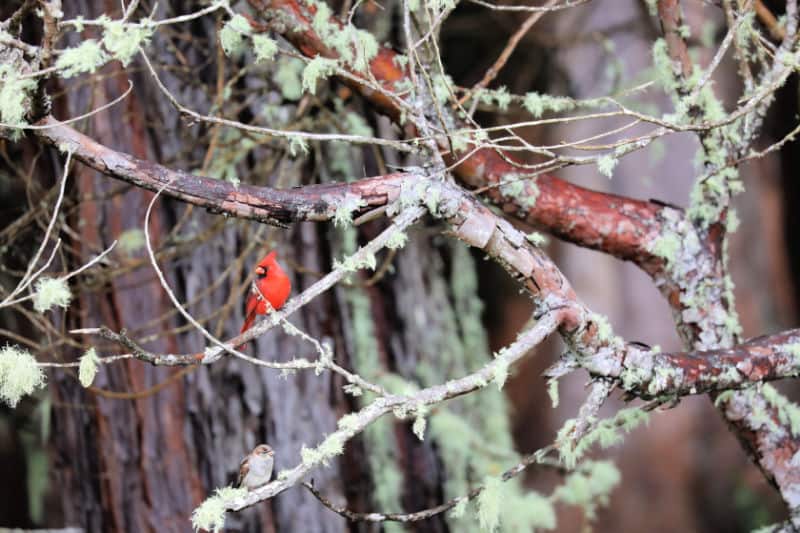 Haleakala Sunrise
Catching a sunrise at Haleakala is an experience you're not likely to forget. It is often touted as one of the best places on earth to watch the sun come up, so don't miss out on this opportunity if you can help it.
This is one of the park's crowning glories, so it is no surprise that it is one of the most popular things to do here.
For that reason, reservations are now required for watching the sunrise at Haleakala. Permits can be secured up to 60 days in advance and must be reserved for a specific date.
Time slots are released daily at 7 a.m. HST. The sun starts its ascent between 5:30 a.m. and 7:00 a.m., depending on the time of year.
Note that many of the touristy areas surrounding the park are a long way from Haleakala - so be sure to set your alarm clock plenty early so you don't miss out on this once-in-a-lifetime show.
If you couldn't secure a spot (or couldn't get out of bed early enough) to catch the sunrise, the sunsets here are a close second.
Evenings are usually a bit cloudier, which can impede your view, but you won't need a reservation. Sunsets usually occur between 5:45 p.m. and 7:15 p.m. depending on the time of year.
Haleakala Sunrise Permit
As of February 1, 2017, there is a reservation system in place for driving up to Haleakala to view the sunrise (3 am to 7 am). Visitors in personal or rental vehicles wishing to view sunrise at Haleakalā National Park will need to make sunrise viewing reservations ahead of time at recreation.gov. Online reservations are now available up to 60 days in advance of your sunrise visit. The cost is $1.50 per car.
Visitors who do not have a reservation will be turned around and not allowed to enter the park until 7 am! Make sure and plan ahead for your visit! There are 150 parking spaces available for sunrise.
If you book a last-minute trip to Maui and want to see Haleakala you can try to get a sunrise reservation about 2 days ahead of time. We were able to book a reservation on Wednesday night for Friday morning. The reservation system does not say what time tickets are released. We were able to get one right at around 5 pm. A few places say that Haleakala reservations open at 7 am but we never saw tickets available at that time.
Guided Tours
If you want to leave the planning to someone else there are quite a few Guided Tours of Haleakala including sunrise tours, biking tours, and more.
Haleakala Classic Summit Tour - This is a great day trip to the park with a guide
Haleakala Sunrise Tours - This tour gets you to the park for sunrise!
Guided Bike Tour - Enjoy a guided biking tour downhill
Hana Helicopter Tour - Enjoy scenic views of Haleakala from the comfort of a helicopter.
Walking tour of Haleakala - Join a guide to see the top sites of the park.
Stargazing
While there is no official stargazing program at Haleakala National Park (yet), there's a reason that both the University of Hawaii and the U.S. Air Force chose this area for the first astronomical research observatory.
The lack of pollution and high elevation make Haleakala the perfect place for stargazing.
If you're already up here for one of the spectacular sunsets, stick around for a while and watch the stars come out.
It does cool down quite a bit in the evenings, so be sure to bring some extra layers or warm beverages along with you.
Road to Hana
If you'd like to explore some of the lesser-known Kīpahulu District, then the Road to Hana is the way to do it.
This 52-mile scenic route is not for the faint of heart. It has over 600 curves and more than 50 bridges, but if you can muster the courage to take it on, you'll be rewarded with some of the best views in the park from the comfort of your vehicle.
There are also tons of beautiful lookout points, short hikes, and waterfalls along this route, so feel free to pull over and enjoy the scenery whenever you need a break from the winding road.
Note that this route is often congested with other travelers hunting for the same epic views, so drive slowly and enjoy the ride!
Haleakala offers a great Junior Ranger program! You can prepare for your trip ahead of time by printing off the Junior Ranger program from home.
The Haleakala National Park page also has additional kid activities including coloring sheets, the Hawaiian alphabet, Hawaiian Myths and learning resources!
Bird Watching
Haleakala National Park is comprised mostly of untouched swathes of wilderness, which means that there is a wide variety of unique birdlife that calls this area home.
In fact, there's no other park that matches Haleakala when it comes to endangered bird species.
If you're lucky, you might just see the Nene goose (Hawaii's state bird) or the rare honeycreeper (endemic to Hawaii with a population of less than 500).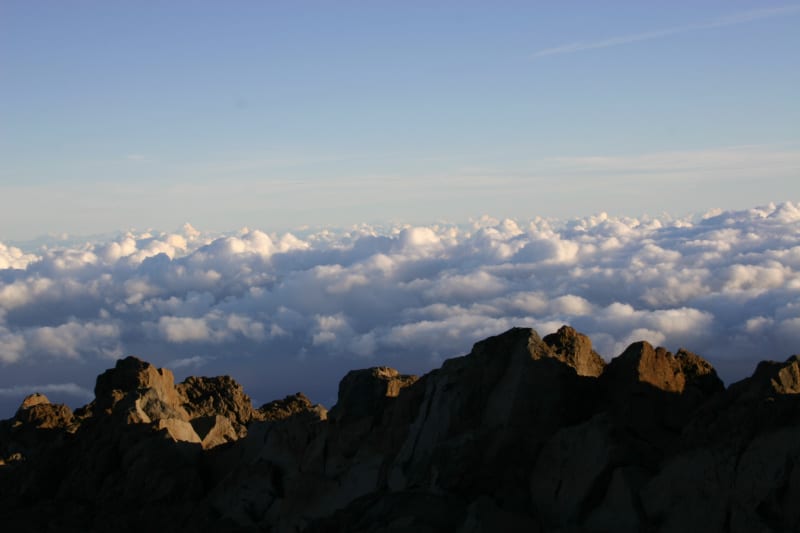 Hiking in Haleakala National Park
Always carry the 10 essentials for outdoor survival when exploring.
One of the best ways to explore the park is by getting out onto the trails. Haleakala is home to a vast network of hiking trails throughout both of the districts.
If you can, try to explore both regions so you can appreciate just how varied this park truly is.
Due to the fragile ecosystems, hikers are required by law to stay on the established trails.
Kūloa Point (Seven Sacred Pools) Trail
Distance - .5 miles
Trail Difficulty - Easy
Time Required - 20 Minutes
Trailhead - Kīpahulu District
The trailhead to this route is located at the Kīpahulu Visitor Center.
The short trail leads to the mouth of 'Ohe'o Gulch - an incredibly scenic area often referred to as the Seven Sacred Pools.
Swimming in this area is often prohibited due to hazardous conditions, so consider yourself lucky if they are open during your hike!
Pā Ka'oao Trail
Distance - .5 miles
Trail Difficulty - Moderate
Time Required - 15 Minutes
Trailhead - Summit District
This short trail is located just past the Haleakala Visitor Center and offers panoramic views of the crater.
Although short, it is a bit strenuous due to the number of stairs you'll need to climb to reach the summit.
Many use this as a warm-up to hiking the longer Sliding Sands Trail, which shares the trailhead.
Pipiwai Trail
Distance - 4 miles
Trail Difficulty - Moderate
Time Required - 2 hours
Trailhead - Kīpahulu District
The verdant forests and flowing waterfalls of the Kīpahulu District feel worlds away from the rocky summit of Haleakala.
The Pipiwai Trail is one of the only trails in this area, and traversing this route is one of the best ways to explore this district.
You'll meander past lush bamboo forests and incredible overlooks before reaching the end of the trail at the stunning Waimoku Falls.
Keonehe'ehe'e (Sliding Sands) Trail
Distance - 11 miles
Trail Difficulty - Hard
Time Required - 5.75 hours
Trailhead - Summit District
Sliding Sands Trail is one of the most popular routes in the park. While it's no easy endeavor, the views as you descend into the crater are unmatched.
If you don't feel like doing the full hike, you can always just do the first half-mile to the lookout point.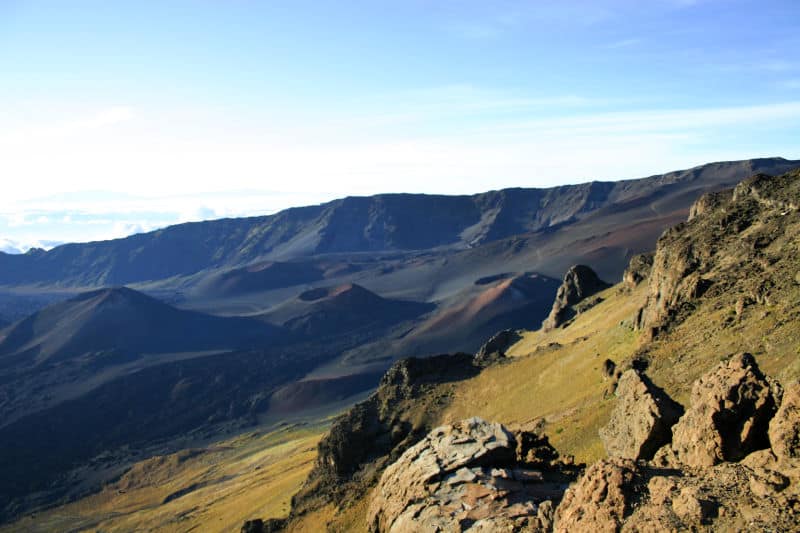 How to beat the crowds in Haleakala?
The crowds come with the great winter weather, so if you want to enjoy the park with fewer people, consider visiting in the off-season (summer) or during one of the shoulder seasons (spring and fall).
The main areas of the park are busy no matter what time of the year you visit, so if you're searching for solitude, you may have to journey a bit off the beaten path.
Where to stay when visiting Haleakala National Park
There are no National Park Lodges within the park. There are wilderness historic cabins available for rent.
There are quite a few places to stay near the park in Hana, Kipahulu, or the main areas of Wailea, Kihei, and Kaanapali.
Click on the map below to see the current rates for vacation rentals and hotels near Haleakala NP.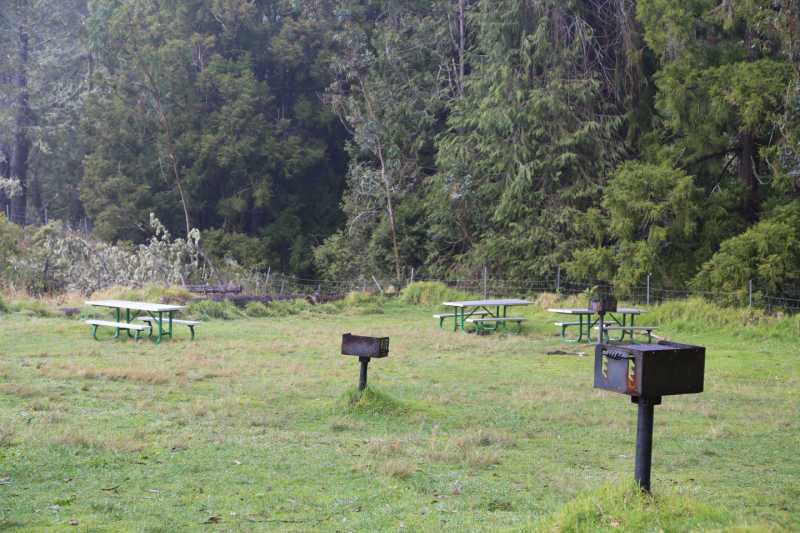 Hosmer Grove Campground
Hosmer Grove Campground is situated in the Summit District near the Haleakala Crater.
This makes it a great place to make camp if you're going to catch one of the famous sunrises at Haleakala.
Verdant eucalyptus trees surround the campground, and rather than designated sites, there is just a grassy expanse where campers can pitch their tents wherever they please.
Unfortunately, rain is pretty common in this area, so be prepared for showers if you stay at the Hosmer Grove Campground.
Kipahulu Campground
Kīpahulu Campground is located off of the Hana Highway in the Kīpahulu District.
There are 21 designated sites at this campground, along with vault toilets, access to hiking trails, and a scenic lookout across the coastline. Sites can be reserved up to 30 days in advance.
Wilderness Camping
The park also features two primitive wilderness campsites: Hōlua and Palikū.
Both sites are located in the Summit District and are only accessible via trail. Each campground has five sites and vault toilets.
Permits and reservations are required - the latter can be booked up to six months in advance.
Travel Tips
Dress in many layers for viewing the sunrise at Haleakala National Park! Temperatures can drop down below freezing. Plus it can be windy when you are standing outside.
You will most likely have to stand outside for a while to get your spot to take photos. There can be a large crowd trying to get the best photo spot.
Drones are not allowed to be flown within the National park.
Visit this page on the Haleakala National Park website to get up-to-date weather conditions within the park.
Parks Near Haleakala National Park
Big Island of Hawaii
Kaloko-Honokōhau National Historical Park
Pu`uhonua O Hōnaunau National Historical Park
Pu`ukoholā Heiau National Historic Site
Ala Kahakai National Historic Trail
Island of Oahu
World War II Valor in the Pacific
Honouliuli National Monument
Island of Molokai
Kalaupapa National Historical Park
Check out all of the Hawaii National Parks along with Alaska National Parks, National Parks in Washington, Oregon National Parks, and National Parks in California