Haleakala National Park is located in the Hawaiian Islands on the island of Maui. Anyone visiting Maui should leave the beach for at least a day and explore this incredible National Park! Here is my list of things to do Haleakala National Park!
The National Parks in Hawaii do an incredible job of not only interpreting the natural and geological history but they also tell the cultural history-making for an impactful experience.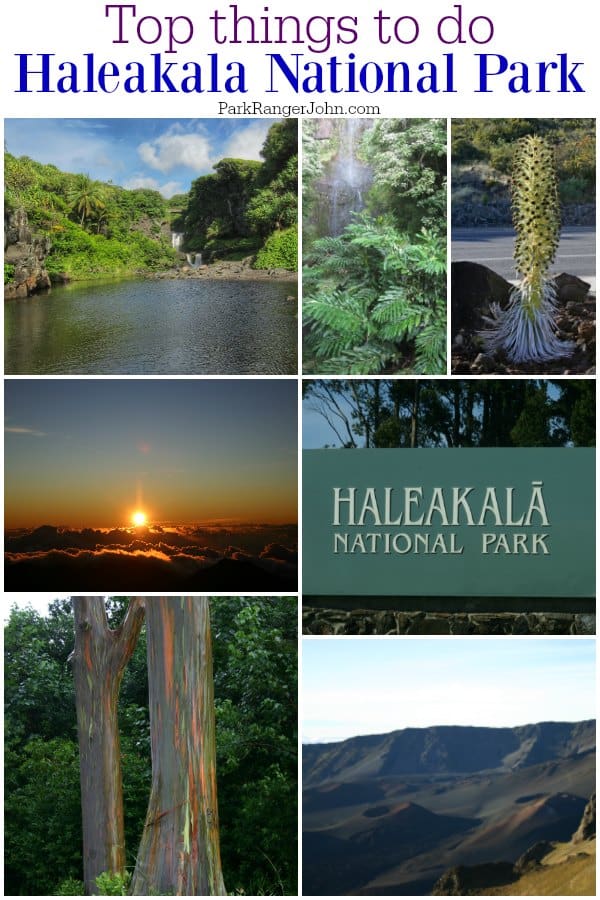 Things to do Haleakala National Park
Haleakala NP is a truly amazing park to visit! Our best advice is to be prepared for a variety of weather during your visit. You can go from freezing temperatures during sunrise to rain and then warm Maui sunshine in the span of a few hours.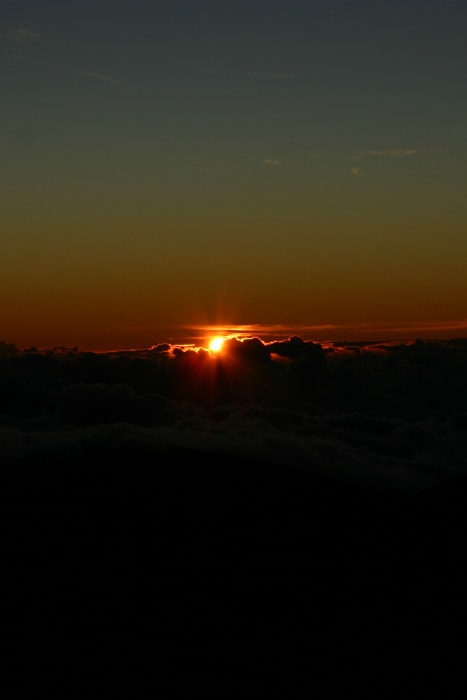 Haleakala Sunrise
Words can't describe watching the sunrise at Haleakala! It is something much more than just watching the sunrise from 10,000' feet. Haleakala means "House of the Sun" and has cultural significance in Hawaiian Legend.
My first trip to the top was particularly special as a local Hawaiian started welcoming the sunrise and began singing.
It literally sent chills down my spine and is still to this day one of the most memorable moments I have experienced. Watching sunrise has become so popular that the National Park Service had to initiate a permit system to enter the summit area between the hours of 3a-7a.
There are only 150 parking spaces and the top is filled with threatened species that are only found here. Permits can be purchased up to 60 days in advance here.
Park Ranger John Pro Tip: Many of the park's visitors who come to watch sunrise leave their comfy hotel on the beach (sea level) in towns like Keihi, Kaanapali and Lahaina. They also leave several hours before sunrise and step outside and think to themselves, this feels great and head to a mountain standing 10,000 feet tall in shorts and a t-shirt.
Don't be this person unless you plan on watching the sunrise from your car! You may have flown to a tropical island but be prepared for the cold, freezing temperatures and a constant wind that is guaranteed to make your teeth chatter while watching the sunrise at Haleakala.
Rain is also common when visiting the park so pretty much be prepared for anything. For the photographers, make sure to bring at least 1 spare battery for your camera and keep it close to your body so it stays warm. Batteries really don't care much for freezing cold temperatures and you would be monumentally disappointed to get a permit, wake up at 2 am, drive for a couple of hours in the dark and sit out in the freezing cold to have your camera quit the moment the sun peeks out above the ocean!
If you want the beautiful view without having to worry about obtaining permits and the crowds then try checking out the sunset. The views are equally impressive and usually without the crazy crowds.
Visit the Summit Area
You may be thinking why must I visit the summit area when I already watched the sunrise? The easiest answer is because you can. I mean seriously you will get home and start telling your friends about sunrise and someone will ask you if you went to the top and you will say no.
You will easily recognize the look on their face of you seriously messed up as they begin telling you about the best views of the island and seeing Silversword, a threatened plant that grows nowhere else.
Haleakala Bike Tours
I want to put on my Park Ranger Hat for a moment and remind you of the dangers and that this should not be done by someone not comfortable with biking.
This is a narrow winding two-lane road that you will be sharing with lots of car traffic. Most of the road does not have a road shoulder and guardrails do not exist here.
Did I mention that this is an open range area just outside the park and there can be cows on the road too. Approximately 100,000 people each year hire a bike company to take them up Haleakala so they can ride a bike back down. This is a thrill for many visitors as they can see the park and virtually never have to pedal their bike as they are going down a mountain.
It is extremely important to follow the rules of the road and being aware of your surroundings. You do not want to become one of the 2-5 people who go to the hospital each week due to a bike injury.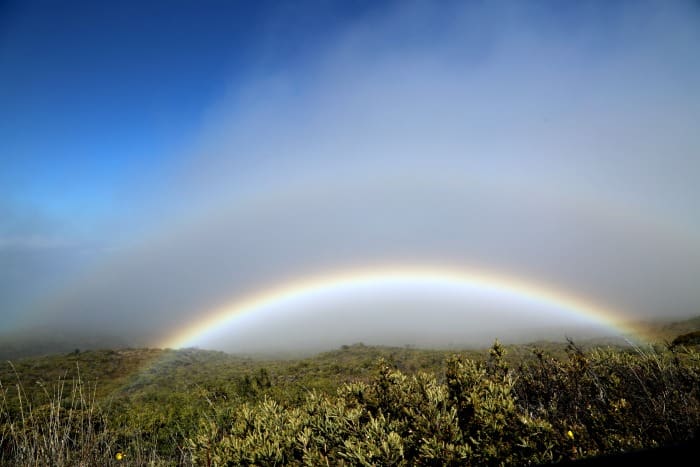 Search for Rainbows
Hawaii is known as the Rainbow state because of the number of rainbows seen on the islands! Rainbows occur with the combination of misty rain and sunshine and Hawaii has plenty of both! A trip to Haleakala can provide a wealth of sunshine or rain depending on the day so make sure to pack your sunscreen and a rain jacket and watch out for those rainbows!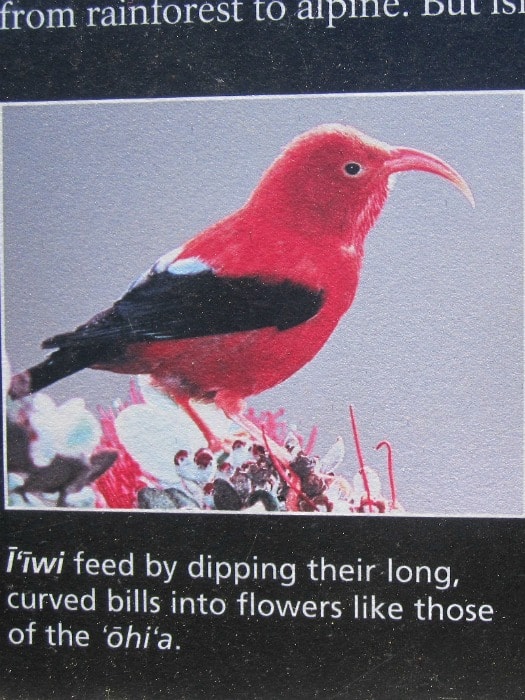 Go birdwatching
This is perhaps my favorite of The Things to do Haleakala National Park! Haleakala is a great place for bird watching, especially for someone wishing to see some of Hawaii's native bird species. Make sure to check out the interpretative trail loop at Hosmer Grove Campground at the summit area for several native species like the Alauahio and the Amakihi pictured above.
I have spent hours here and have loved every minute of it, even the rainy ones! I have even been seen walking in the rain still carrying a camera because let's face it, I'm a bird nerd. It's OK, I own this title well and love going bird watching anywhere.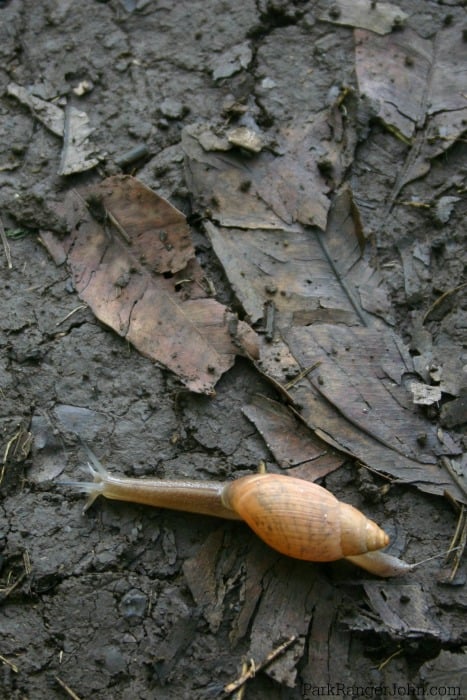 Go for a hike
Haleakala has well over 40 miles of hiking trails in many different climates. I thoroughly enjoyed the half-mile interpretative hike at the Hosmer Grove Campground as it is lush and beautiful with many of Hawaii's native birds.
The summit area has 30 miles of wilderness trails.
This is a true wilderness area and you need to proceed with caution. Remember that you are an hour plus to any medical services. The soft cinder trails begin with a downslope will take you twice as long to hike up. It's kinda like walking on soft sand on the beach plus walking uphill. You will also have to contend with elevation sickness if you are not prepared.
There are many factors to altitude sickness including overall health, drinking plenty of water, becoming acclimated to elevation first and overall physical fitness. Many of these hikes are at 7000' to 10,000' in elevation so you can also expect freezing temperatures at night, strong winds, direct sunlight, and rain.
The rain will also create slippery conditions, especially over exposed roots. I don't want to freak you out, I want you to come prepared to have a great experience! This is a great place to explore but also requires you to come prepared and bring things like the 10 Essentials.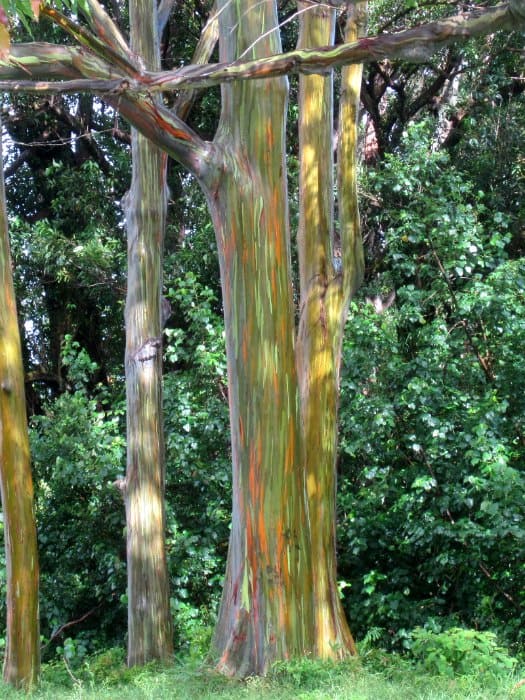 Road to Hana
My things to do Haleakala National Park article would not be complete without adding the coastal area. Although it takes a lot of effort to get to the coastal area of Haleakala National Park, any true parks lover should make it here if they plan on driving the Road to Hana. You first need to drive the Hana Highway from Kahului to the town of Hana.
This is a 59-mile road with 620 curves and 59 bridges! Once you have made it to Hana you will still have another 10+ miles of curves before reaching your destination a little over 4 hours from when you started. This road is a nightmare for anyone with the slightest inclination of motion sickness!
The bright side is the Pools of 'Ohe'o are absolutely beautiful. My best memory of this area is swimming here on the 90 degree days. Unfortunately, the pools are now closed off due to rock slides and flash flooding. There is also a beautiful 4-mile Pipiwai Trail Hike. You can expect breathtaking views of Maui waterfalls, forests, and streams.
I camped here years ago in the small drive up the campground and enjoyed sitting near the beach watching the waves.
You may want to order this Road Guide to Haleakala and the Hana Highway Booklet before your trip so you have information on what you will see.
We also suggest checking out the best stops on the Road to Hana to pre-plan your drive.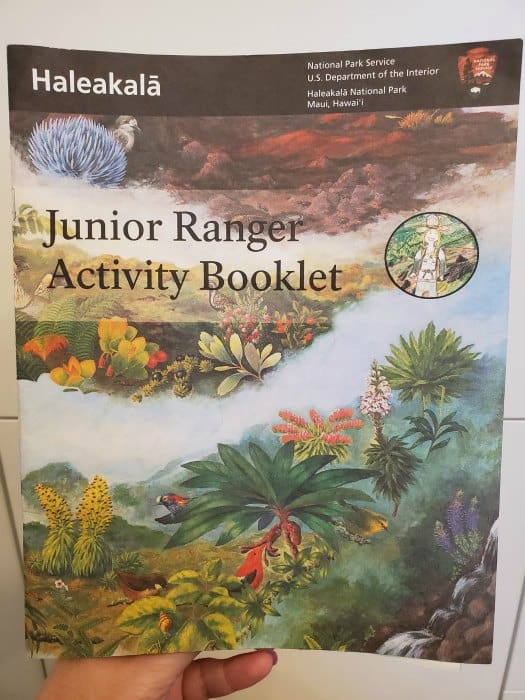 Become a Haleakala Junior Ranger
We love doing the Junior Ranger programs. You can pick up a junior ranger program at any of the visitor centers in the park.
Don't miss these other great things to do in Maui with kids during your visit!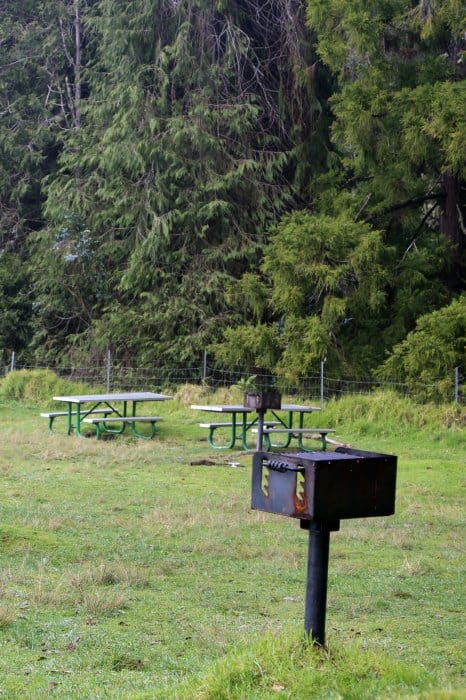 There are two campgrounds in Haleakala NP. Hosmer Grove Campground is located near the summit and next to the Hosmer Grove Nature Trail.
Kīpahulu Campground is located on the coast near the Kīpahulu Visitor Center at the end of the Road to Hana.
Both of the campgrounds are very basic with picnic tables, BBQ grills, and pit toilets. We camped in Haleakala years ago and it was one of the most memorable camping trips I have ever done.
If you decide to camp in Haleakala you will want to be prepared for the weather. At the Hosmer Grove Campground, the weather ranges from pouring rain to near-freezing temperatures overnight. At the Kipahulu Campground, you will want to be prepared for humidity and warm weather.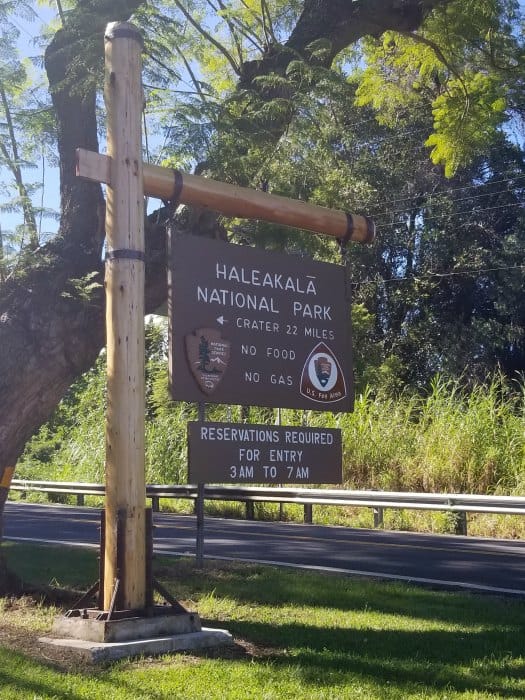 I hope you enjoyed my things to do in Haleakala National Park and now ready to book that dream trip to Maui and visit Haleakala National Park.
Talk about a vacation that you will never forget! I have been here several times and always dream of returning again someday soon. Mahalo!
Check out the best areas to stay on Maui to plan your lodging.
Don't miss these epic Maui Resorts for families! If you are taking a family trip!