Wind Cave is one of several National Park sites located in the Black Hills of South Dakota. The Black Hills area is one of the great playgrounds for outdoor enthusiasts! Things to do in Wind Cave National Park include cave tours, hiking, exploring neighboring parks and viewing wildlife like buffalo and prairie dogs.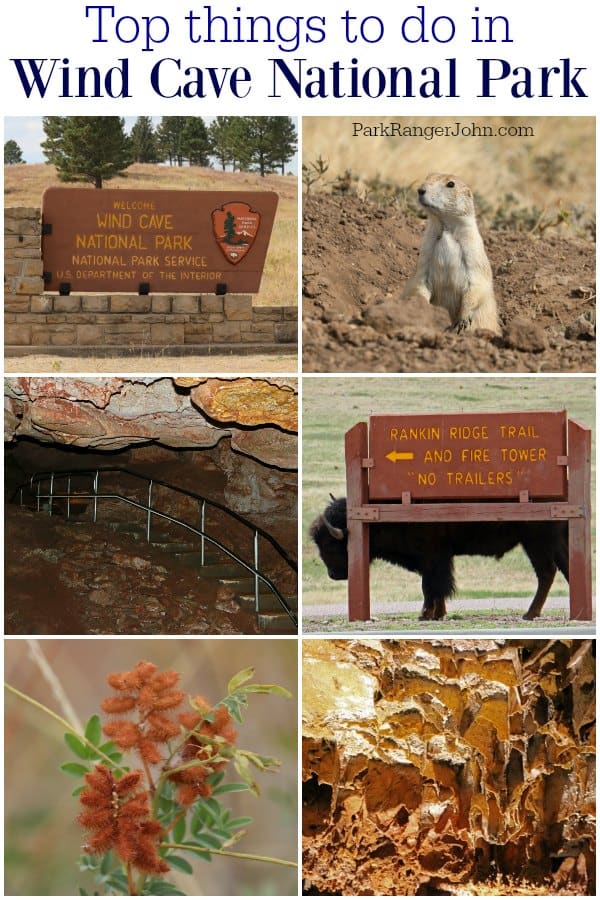 Things to do in Wind Cave National Park
Wind Cave National Park, located in South Dakota's southern Black Hills, is home to one of the world's longest and most complex caves, as well as ponderosa pine forests and one of the last mixed-grass prairies in North America. The park's 28,295 acres invite visitors to explore both above and below ground.
According to the National Park Service, Wind Cave National Park is open year-round, except for Thanksgiving, Christmas, and New Year's Day. The Visitor Center opens at 8:00 a.m. While there is no fee to enter the park, visitors are charged for cave tours and camping.
The park is located 35 miles south of Rapid City, SD. The surrounding area includes many of the Black Hills' historical and natural attractions, such as Mount Rushmore National Monument and Badlands National Park, making Wind Cave an excellent stop along a journey of South Dakota's tourist sites.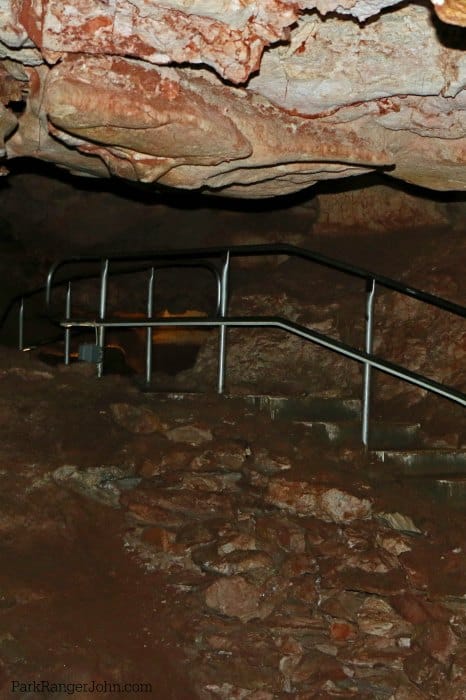 Wind Cave History
The existence of Wind Cave has been known to local Native American groups for centuries. The cavern is sacred to both the Lakota and Cheyenne tribes. Settlers Tom and Jesse Bingham are credited with the modern discovery of the cave's natural entrance in 1881.
Extensive exploration began in the 1890s, and in 1903, the area was named a national park, making it one of the oldest in the nation and the first devoted to the preservation of a cave.
At approximately 300 million years old, the park's cave is one of the world's oldest. Wind Cave is so named because differences in air pressure between the cavern and the surface cause air to flow in and out of the cave's entrance. It is the fourth longest cave in the world, with 132.05 miles of mapped passages.
Wind Cave Tours
It would be sad to visit Wind Cave and not tour inside this gem! It has excellent boxwork, popcorn, frostwork and did I mention the boxwork?
Boxwork is a cave formation that is seen very little in any other cave but is abundant and well-formed in Wind Cave. Boxwork is made of thin blades of calcite that project from cave walls and ceilings, forming a honeycomb pattern.
The fins intersect one another at various angles, forming "boxes" on all cave surfaces. For those who love exploring caves, this alone makes it worth going to Wind Cave!
The park offers six different cave tours varying in price from $5 to $23. The tours range from easy to strenuous, including tours for visitors with special needs. Tour scripts are available for the hearing impaired. The tours are filled on a first come, first served basis.
However, reservations are required for the Candlelight tour, the Wild Cave tour, and all large groups. Visitors can make reservations by contacting the park at (605) 745-4600. To avoid long waits, park officials recommend arriving early in the morning and visiting on the weekend.
There are several tours to choose from to explore this cave. There is not a designated time for an accessibility tour but you can call ahead and make arrangements at the parks visitor center at (605)745-4600.
Cave tours include:
Garden of Eden Tour: This is an easy one hour ½ mile tour that takes an elevator into the cave. You will get to see many formations in the cave. There are approximately 150 stairs
Natural Entrance Tour: This is a moderate one hour and fifteen-minute, ⅔ mile long tour with approximately 300 stairs. It is the most popular tour and takes you through a man-made entrance into the cave.
Fairgrounds Tour: This is a strenuous 1.5 hour ⅔ mile tour with approximately 450 stairs.
Candlelight Tour: This is a 2 hour, ⅔ mile tour and reservations are strongly recommended. This is your opportunity to explore a cave with only a bucket with a candle inside. Imagine yourself exploring this cave the way people did before lights were installed into caves and high power flashlights.
Wild Cave Tour: This is a 4-hour tour and reservations are required. You must also be 17+ years old to take this tour. This tour requires you to have long pants, long shirt, gloves, lace-up boots with non-slip soles. Helmets, lights and knee pads will be provided.
Reservations are available for the Candlelight and Wild Cave tours, as well as for large groups.
Just remember that if you plan on doing the same tour in Jewel Cave that the same clothes are not permitted.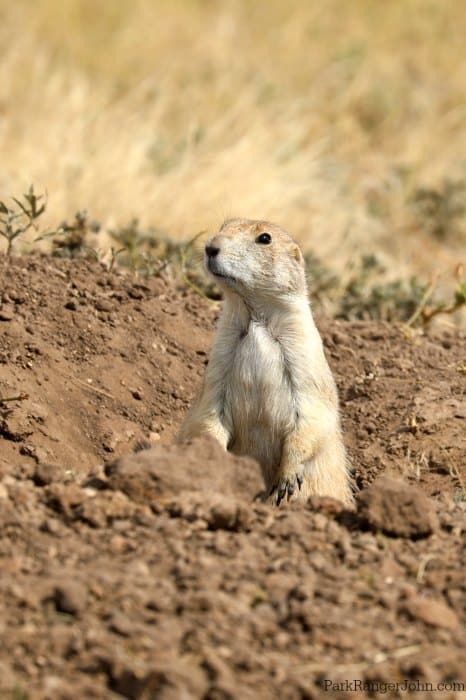 Wildlife Viewing
Wildlife is abundant in Wind Cave! I always make sure to visit the Prarie Dog Town and just watch them for hours and take their pictures!
There is also lots of Bison and elk throughout the park.
Make sure to make time to take the wildlife drive at Custer State Park. I have seen lots of animals here including Bison and Pronghorn Antelope to name a few.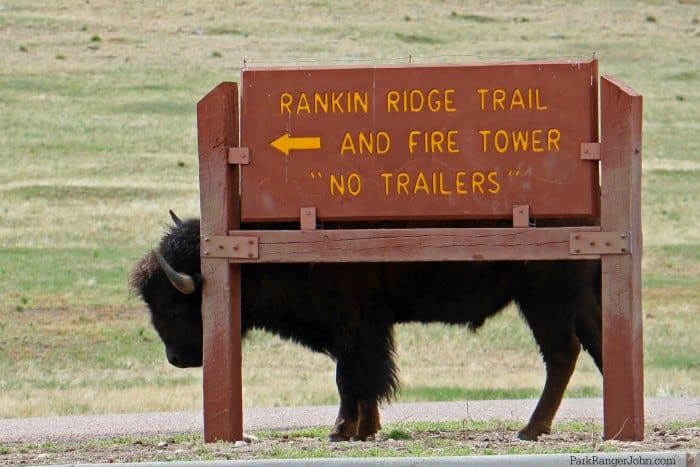 Scenic Drive
Get off the main road and head up Highway 87 (Rankin Ridge). This scenic drive takes you through the forest and up to the Rankin Ridge Fire Tower.
Afterward, make sure to drive NPS 5&6 if you don't mind gravel roads. If you can't get enough of this incredible scenery, and who would blame you, make sure to take the Needles Highway or the Iron Mountain Road in Custer State Park. Both have jaw-dropping views!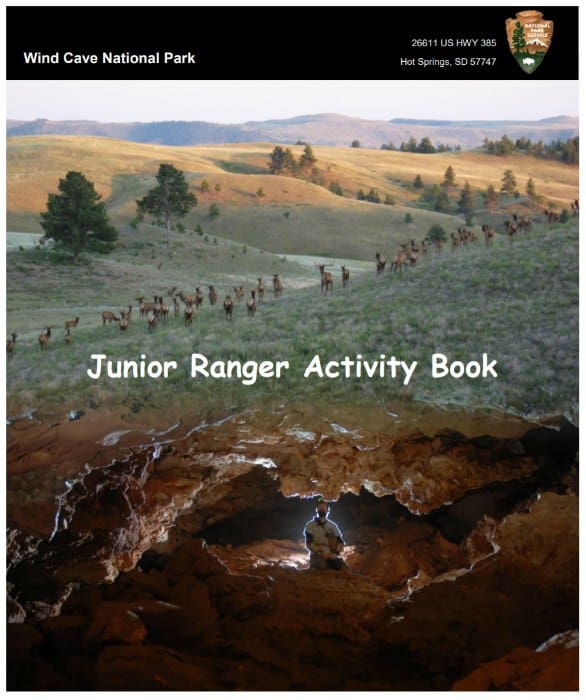 Become a Wind Cave Junior Ranger
Becoming a Wind Cave Junior Ranger is a great way to learn more about this amazing park. The Junior Ranger booklet is filled with fun activities for all ages.
Junior Ranger booklets are available at the bookstore or as a printable version.

Camping
Camping is a great way to truly experience Wind Cave NP. You can wake up in the park and spend time exploring the hiking trails and scenic roads. There are 61 campsites in the park with many of them having space for RV's. There are no hookups in the park.
Check out our Wind Cave National Park Camping Guide!
Hiking
Wind Cave National Park is dedicated to educating visitors about the science and history of the area, and there are many ways for visitors to experience these opportunities. One of the best ways to appreciate the park's stunning vistas and catch a glimpse of its wildlife, such as bison, elk, pronghorn antelope, coyotes, and prairie dogs, is to hike one of its many trails.
The park boasts 11 maintained trails – three one-mile nature trail loops and eight backcountry trails. These trails range from easy to strenuous to accommodate the varying ability levels of all visitors. However, the entire park is open to cross-country hiking.
Visit Surrounding Parks
The Black Hills has several parks to enjoy with each offering something different and exciting. Check out some of the other parks below
Crazy Horse Monument
Mount Rushmore National Memorial
Minuteman Missile National Monument
Devils Tower National Monument
Knife River Indian Villages National Historic Site
Mount Rushmore KOA is a good central place to set camp for a few days.
Hopefully, My things to do in Wind Cave National Park article has inspired you to go and visit Wind Cave and the surrounding parks in the Blackhills of South Dakota!
There is so much more to see in do in this area including visiting Wall Drug, Sturgis South Dakota and Deadwood South Dakota. You could literally spend weeks here exploring.
So what are you waiting for? It's time to get out and explore our parks.
Check out all of our Wind Cave National Park posts!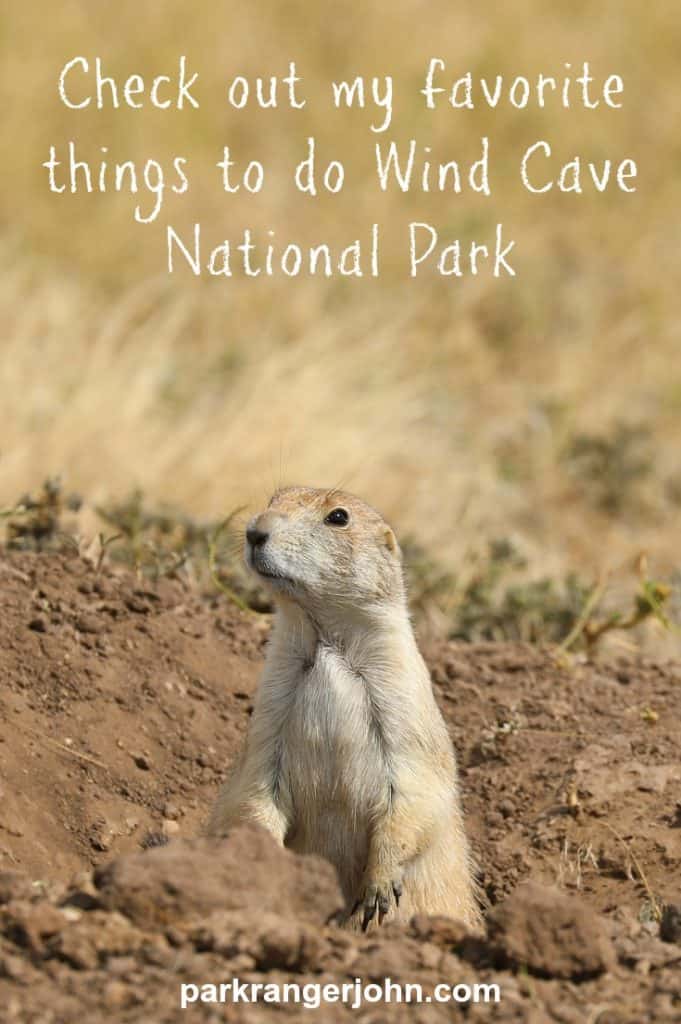 South Dakota. My list of favorite things to do include cave tours, hiking, exploring neighboring parks and viewing wildlife like buffalo and prairie dogs. #windcave #nationalpark #cave #southdakota" width="681" height="1024">