January 9, 1903, Wind Cave became America's sixth U.S. National Park. The parks main feature is Wind Cave and has a beautiful feature rarely seen in other caves known as boxwork. Outside the cave is equally as beautiful! It is fairly easy to locate Prairie Dogs, Elk and Bison roaming around. The scenery is spectacular as the park is situated in the Black Hills of South Dakota. Combine this with several other iconic parks in the area and you have found a fantastic place to visit! Let's start planning your ultimate trip with my guide to Wind Cave National Park camping.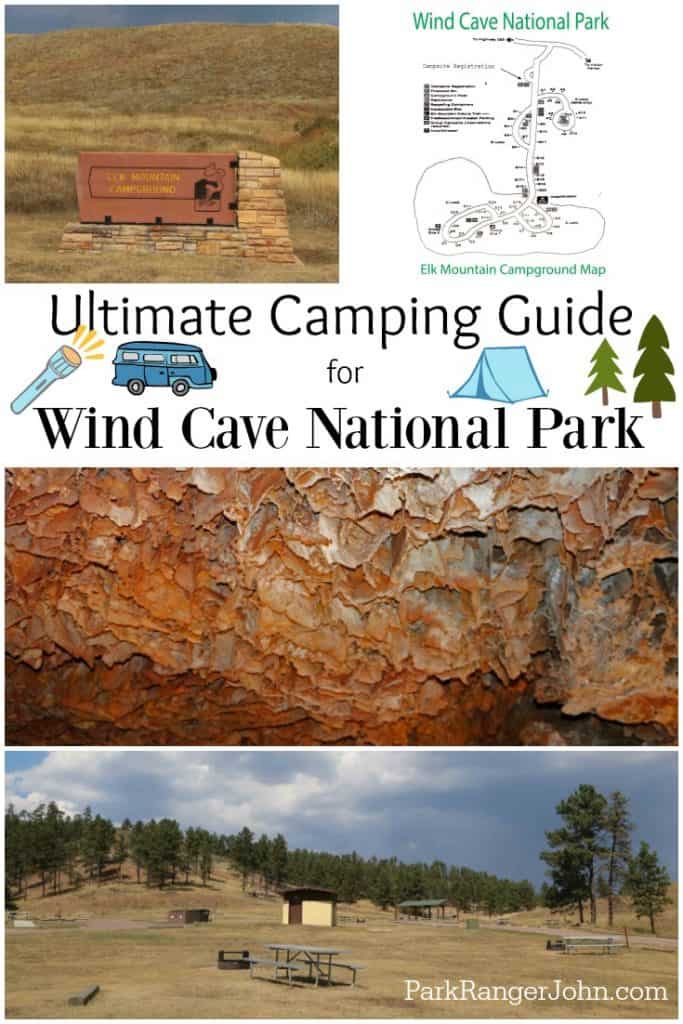 Wind Cave National Park Camping
Elk Mountain Campground
General Campground Description/Information
Flush Toilets are available in the warmer months. The Camping fee during this time is $18 per night.
The water is turned off in the winter months and Vault Toilets are available. There is water available in the park visitor center. The camping fee is $9 per night during this time.
Park Visitors with a Golden Age, Golden Access, Senior or Access Pass receive half off of camping.
Campsites are mostly open without shade and have grass.
GPS Coordinates: 43.5653 -103.4894
Campground Elevation is 4250 Feet
There are 61 campsites available (13 tent-only) and 2 reservable group sites.
There is no dump station or RV hookups available in the campground. The closest dump station is in either Custer State Park or the town of Hot Springs.
There are no length limits for RV's on the campground's "B" Loop.
25 sites in the campground are pull-thru.
The campground is open year-round.
Campsites B2 and D3 are ADA accessible.
There is a 14 Day maximum limit on your stay in the Elk Mountain Campground.
Wind Cave National Park, Elk Mountain Campground Map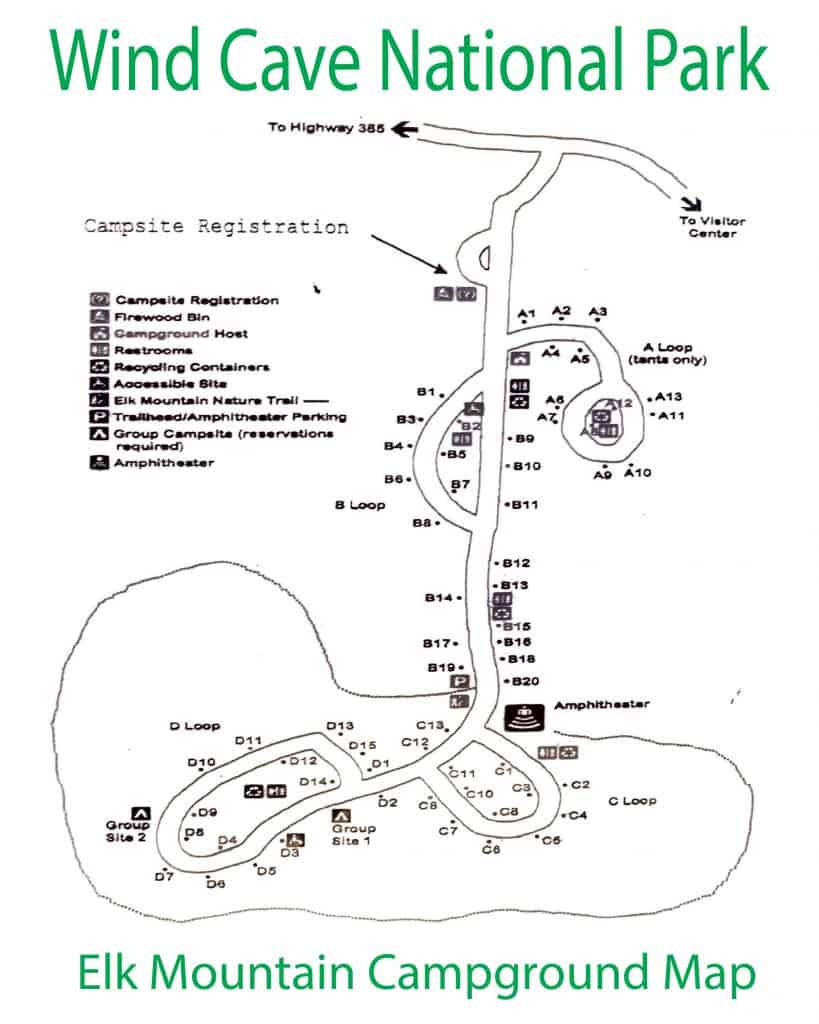 Elk Mountain Campground Amenities
There is no WIFI available in the campground. You can go down to the parks visitor center and get WIFI.
Cellular service is spotty at best with Verizon and AT&T. I had no service with T-Mobile.
There is a campground host on site when the position is filled.
Each campsite has a picnic table and fire pit. Make sure to know fire restrictions as the area is frequently at High and extreme for fire danger.
Firewood is occasionally available in a bin by the pay station. The firewood is by donation.
There is potable water in the campground, there will be water available in the parks visitor center in the winter when the water is turned off.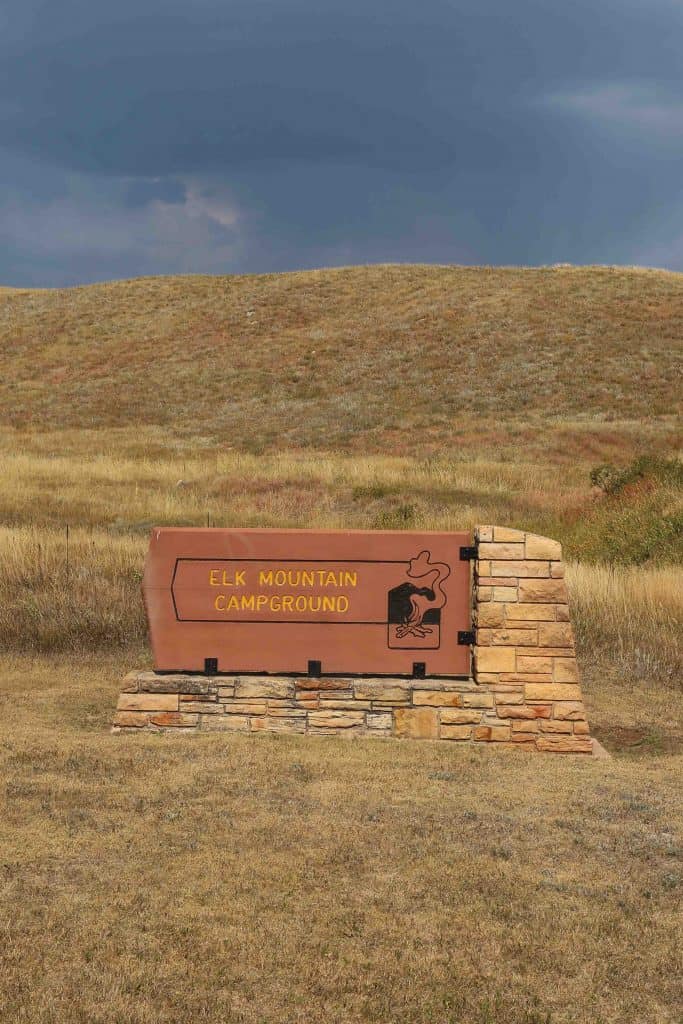 Elk Mountain Campground Reservations
Elk Mountain Campground is a first-come, first-served campground and does not take reservations.
Elk Mountain Campground does take reservations for its two group campsites. Call the park for reservations/information on the group sites at (605)745-4600.
Cabin Rentals at Wind Cave National Park
Wind Cave National Park does not have any cabins for rent. If you are searching for cabins/lodging, make sure to check out Custer State Park as they have several cabins and lodges to choose from including rooms where past presidents have stayed!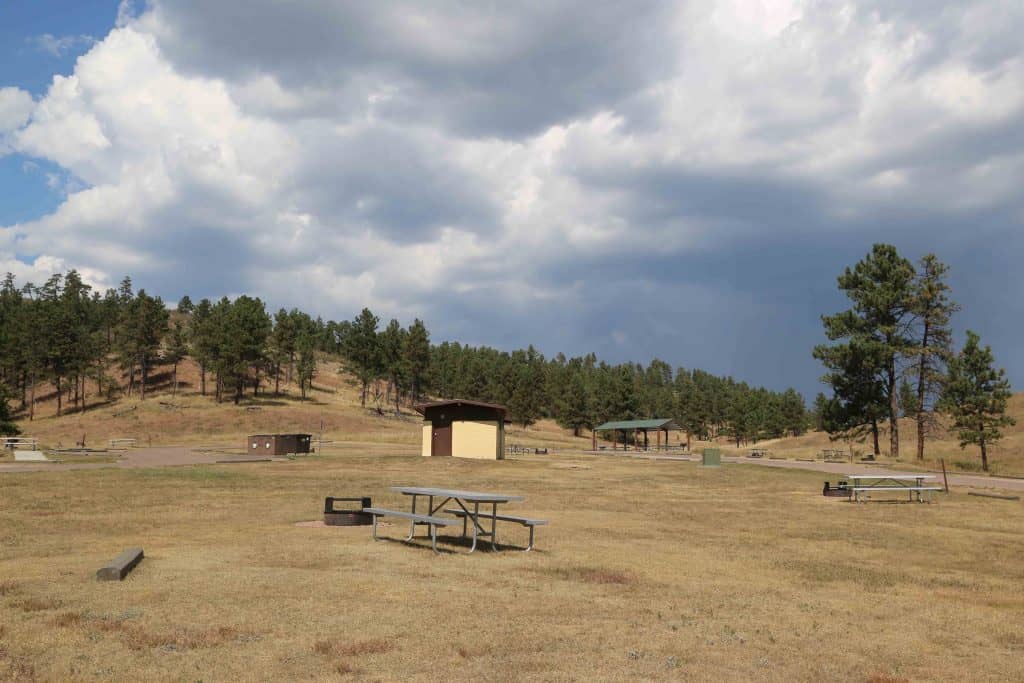 Wind Cave Park Rules
Generators are allowed in the campground between 8:00am-8: 00 pm.
Park Quiet Hours are between 10:00pm-6: 00 am.
You can have up to 8 people per campsite, up to 2 vehicles per campsite and up to 2 tents per campsite.
Pets are allowed in the campground on a leash. Wind Cave has a couple of trails where you can take your pet also! These trails are the Elk Mountain Nature Trail and the Prairie Vista Nature Trail near the picnic area at the park visitor center.
Wind Cave National Park Address
Wind Cave National Park
26611 US Highway 385
Hot Springs, SD.57747
Wind Cave National Park Phone Number
The phone number to Wind Cave National Park is (605)745-4600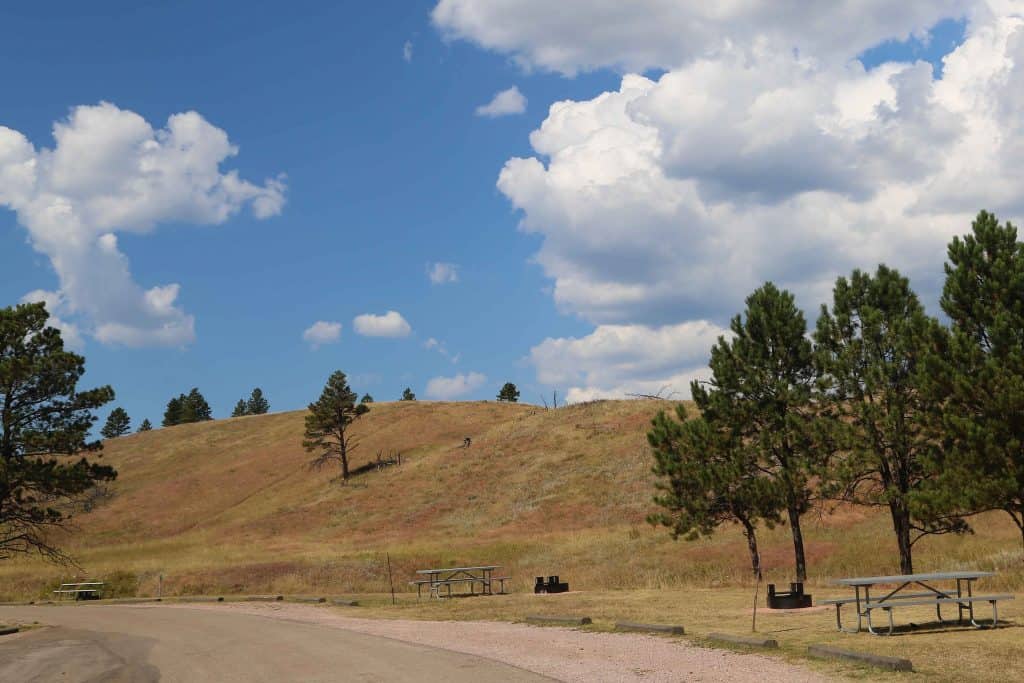 Parks near Wind Cave National Park
There is a wealth of recreational activities in the Black Hills region of South Dakota! You can easily spend a couple weeks here and just get a taste of what makes this area special. Make sure to check the links below for information on these fantastic parks.
Mount Rushmore National Memorial
Minuteman Missile National Historic Site
Devils Tower National Monument