The state of Minnesota has several fine National Parks and Recreational areas. Blessed with abundant waters - from Lake Superior, the hundreds of glacial lakes, rivers, and waterfalls - the state has great scenic beauty and rich history. The parks reflect this.
Minnesota National Parks include National Monuments and the gorgeous Voyageurs National Park. Have you been to any of these parks? Which was your favorite? We really want to take a houseboat tour of Voyageurs National Park soon and spend time exploring this gorgeous park.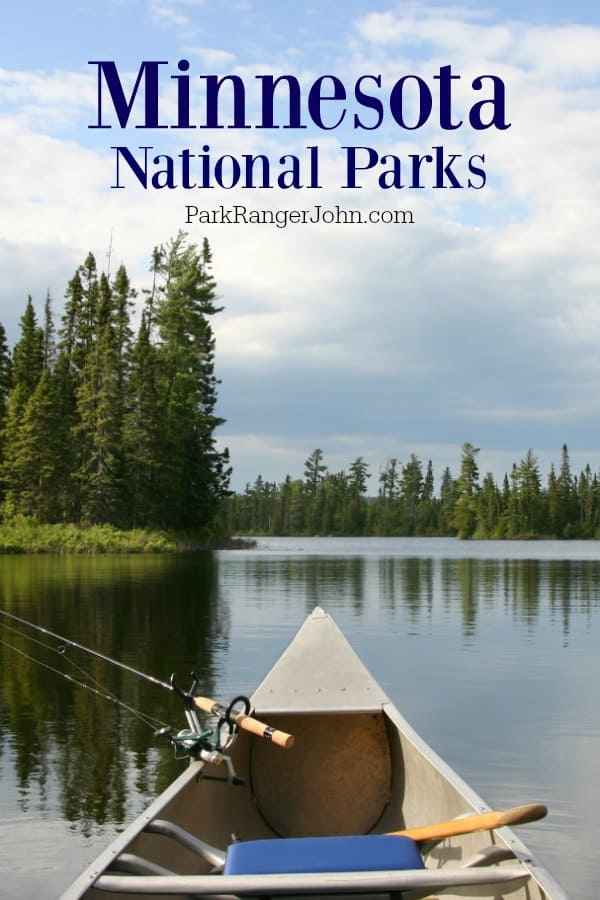 National Parks in Minnesota
Grand Portage National Monument
GrandPortage NM is located in northeastern Minnesota approximately 150 miles northeast of Duluth. The park offers the opportunity to visit a reconstructed fur trading posts and Indian village.
This park offers visitors a chance to explore and experience the lives of the Anishinabe or Ojibwe peoples and the fur traders who later convened here. Walking tours led by guides in historic costumes explain the importance of the beaver to earlier people in this area.
The tour also gives visitors a chance to learn about the construction of canoes used in the fur trade. The historic gardens allow an opportunity to learn the importance of the produce garden too early families and to learn about their methods of preserving food.
The Heritage Center is a new 16,600 square foot building with galleries explaining the Ojibwe culture and the fur trade. It includes a bookstore, educational programs and more.
From here you can also board a boat that will take you to Isle Royale, about an hour away. Technically, this park is in the state of Michigan, but many visitors access it from Grand Portage. It is a true primitive wilderness and home to the Ecological Study of Wolves.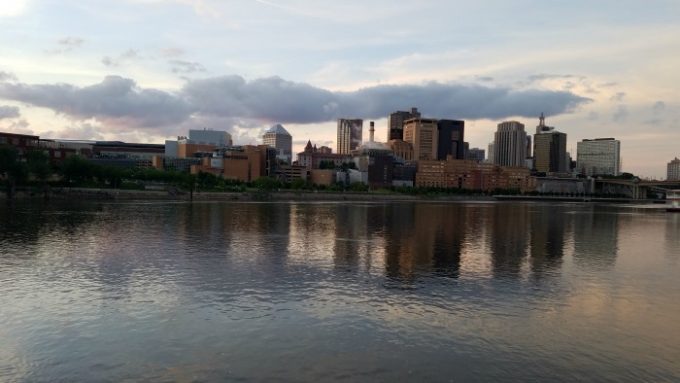 Mississippi National River and Recreation Area
This is a relatively new park, established in 1988. The park includes 72 miles of Mississippi River emphasizing the significance of the river as a spiritual site and a place for getting out and enjoying the great outdoors.
The Mississippi River flows from Minnesota's Lake Itasca to the Gulf of Mexico almost 2,320 miles. The National Park Service works with local, state parks, federal and regional entities to protect and provide access to the river.
Additionally, there are public boat launches along the river, allowing the adventurous to explore the river. Respect private lands and the river currents.
Pipestone National Monument is located in southwestern Minnesota approximately 35 miles northeast of Sioux Falls, South Dakota. The park is open year-round and offers the opportunity to learn about Plains Indians and how they visited the area for pipestone.
American Indians have been coming to this area of Minnesota for centuries. They visited to quarry a soft reddish rock called Pipestone or catlinite. The quarry and the pipestone are considered sacred. A location that Native American tribes can come in peace to collect the stone.
Visitors can see a park film, interpretive displays within the visitor center as well a watch Native American craft workers working on pipe making.
Saint Croix National Scenic River
St. Croix National Scenic Riverway is located in western Wisconsin and eastern Minnesota. The park offers the opportunity to enjoy canoeing, kayaking, camping, swimming and wildlife viewing on the St. Croix River.
The St. Croix and Namekagon Rivers were a trade route for Indians and early European fur traders during the 19th century. The National Scenic Riverway includes over 200 miles of beautiful natural resources perfect for spending time on the water.
Voyageurs National Park is located in northern Minnesota approximately 190 miles northwest of Duluth. The park offers the opportunity to enjoy house boating, hiking trails, fishing, camping and more.
If your visit to Grand Portage fires your imagination and interest in the early explorers and the fur trade, the next logical place to visit would be the park that recognizes their adventures, Voyageurs National Park. This is a park that encourages, in fact, requires, that you leave your car behind and explore by water.
Today's visitors can see this unspoiled wilderness by canoe as the early explorers did or opt for more modern methods such as houseboat or motorboat. A tour boat offers a chance for naturalist-guided tours. The park is home to wolves, bears and of course, the haunting calls of loons. However you see this vast area of lakes, islands, and forests, you will consider it a trip to cherish.
During the late 17th century when the supply of furs in the eastern parts of North America started to diminish the fur traders started to move westward.
The Rainy Lake Visitor Center is 11 miles east of International Falls, Minnesota. There are also visitor centers at KabetogamaLake and Ash River.
List of Minnesota National Parks
Grand Portage National Monument
Mississippi National River and Recreation Area
Affiliated Sites
North Country National Scenic Trail (New York to North Dakota MI, MN, ND, NY, OH, PA, WI)
Saint Croix National Scenic Riverway (WI, MN)
There are 5 National Parks in Minnesota including 1 Wild and Scenic River managed by the park service, 1 National Trail managed by the park service and over 1600 National Register of Historic Place listings.
Minnesota National Parks include 25 National Historic Landmarks, 8 National Natural Landmarks and 572 places recorded by Heritage DOcumentation Program.
The National Parks in Minnesota receive over 975K visitors a year producing more than $56 million in economic benefits.
There are over 548K objects in the Minnesota National Park collections and 523 Archeological sites within the parks.
If you have dreamed of working in the National Parks make sure and check out our article on How to Become a Park Ranger. Working in the parks is one of the most amazing jobs you can find. There is just something special about waking up and knowing you are going to work in a beautiful park.
Check out the National Parks in the Neighboring States
National Parks in North Dakota
National Parks in South Dakota
For an entire list of US National Parks head over to our list of US National Parks in Alphabetical Order. We also have a printable checklist of all 417 National Park properties in the United States available.