Happy Happy Summer! Now is the time we have been counting down the days for! The time to whip the cover off the grill, bring out all sorts of meaty goodness and BARBECUE! Yes, it is finally barbecue and grilling season and we get to man the grill like we own it. Oh, wait we do but that is a whole nother story. HA! Today it is time to whip up Grilled Italian Sausages Recipe with Seasoned Onions Recipe on the side! YUM-OH!
Don your best grilling apron…none of us will judge you for owning your apron and get your tools ready…It is time! Oh and grab a killer cocktail or beer whichever makes you happy. We do need liquid in case we get parched manning the grill and whipping out all the meaty goodness..hmm maybe whipping out the meaty goodness isn't the best way to say it but why not! Own your meaty goodness!
Might I suggest making an IPA Moscow Mule or a beer inspired by a US National Park!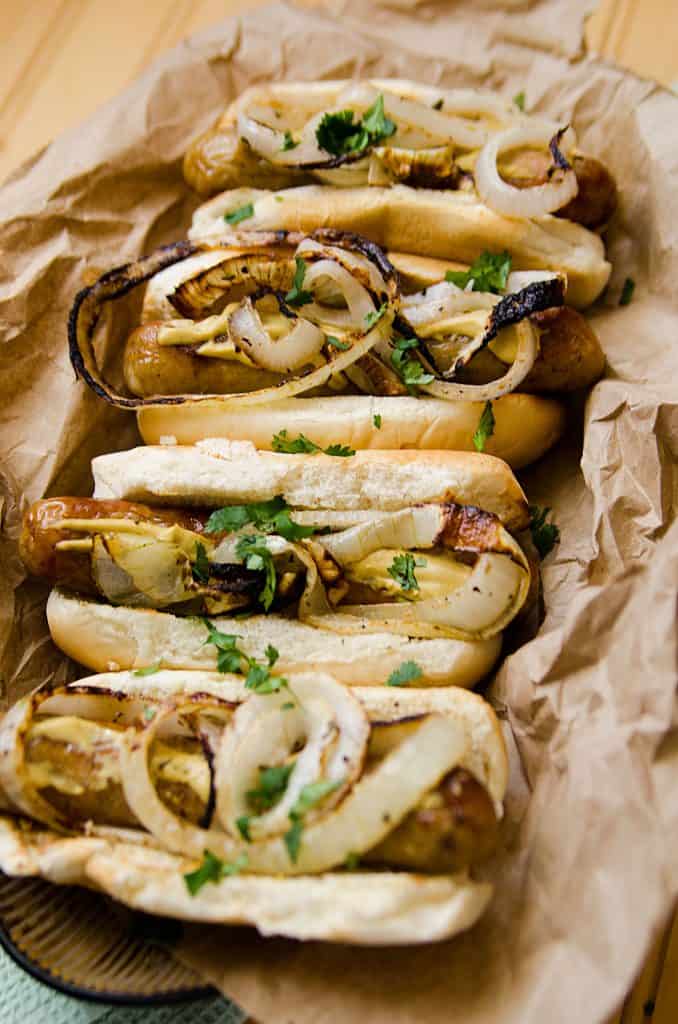 Dammmmmmmmm look at all that goodness on a plate! Are you hungry yet?…