When I think of a classic guys drink the first thing that comes to mind is this Classic Martini Recipe. Maybe it is the image of James Bond swaggering up to the bar and ordering a martini with so much panache but this drink is truly a classic. I figured if I was going to be talking about manly guys cocktails that I had better cover how to make a classic martini recipe!
This is a cocktail recipe that is perfect for so many occasions! Guys night to date night you just can't go wrong with a martini.
The question that always comes to mind is shaken or stirred.....
Classic Martini Recipe
The other question is gin versus vodka and it is honestly up to you! One thing about making a Classic Martini is you really get to decide which flavor works best for you and your tastes. You can ask 10 people how they like their martini's and I bet you would get almost 10 different answers. If you ask my wife she will tell you she wants a Lemon Drop Martini and to skip the classic recipe for one with fruit or other flavors. LOL!
When you pick up the ingredients for the Classic Martini don't scrimp on the alcohol, vermouth, or bitters. This is a cocktail that really showcases the ingredients used to make it. If you use cheap vodka or gin you will most likely be able to taste the difference and may not get to enjoy this cocktail for how great it can be!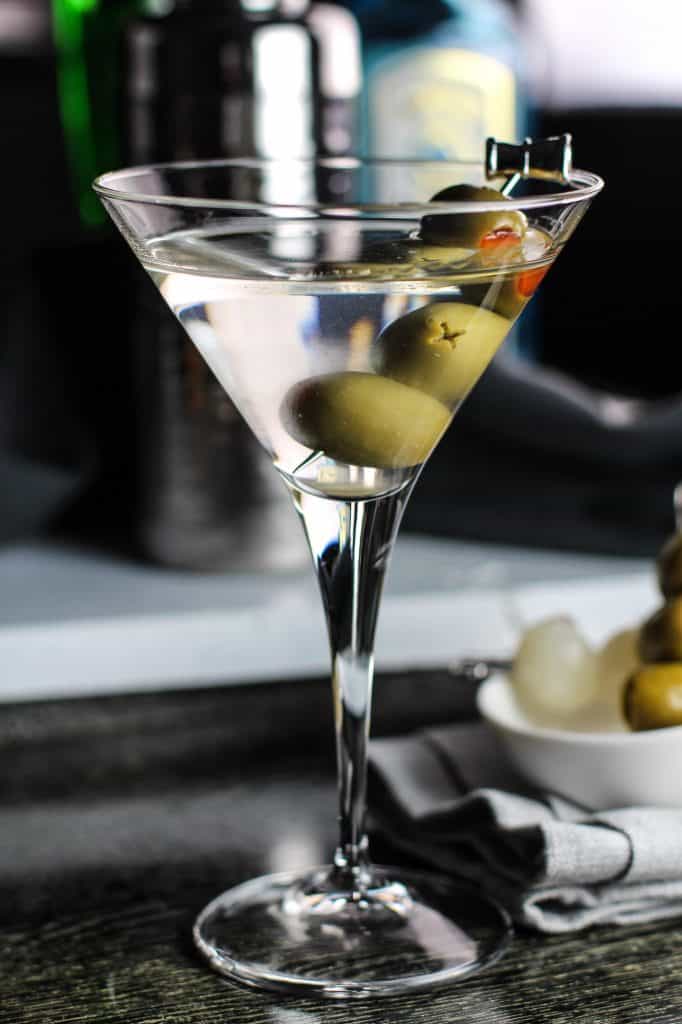 One key touch to the perfect classic martini...the chilled glass! Plan ahead and give your martini glasses a bit of time to chill so you can serve an ice-cold martini to your guests.
Looking to serve a few other cocktails at your event might I suggest checking out a few of my favorites:
Classic Manhattan Cocktail Recipe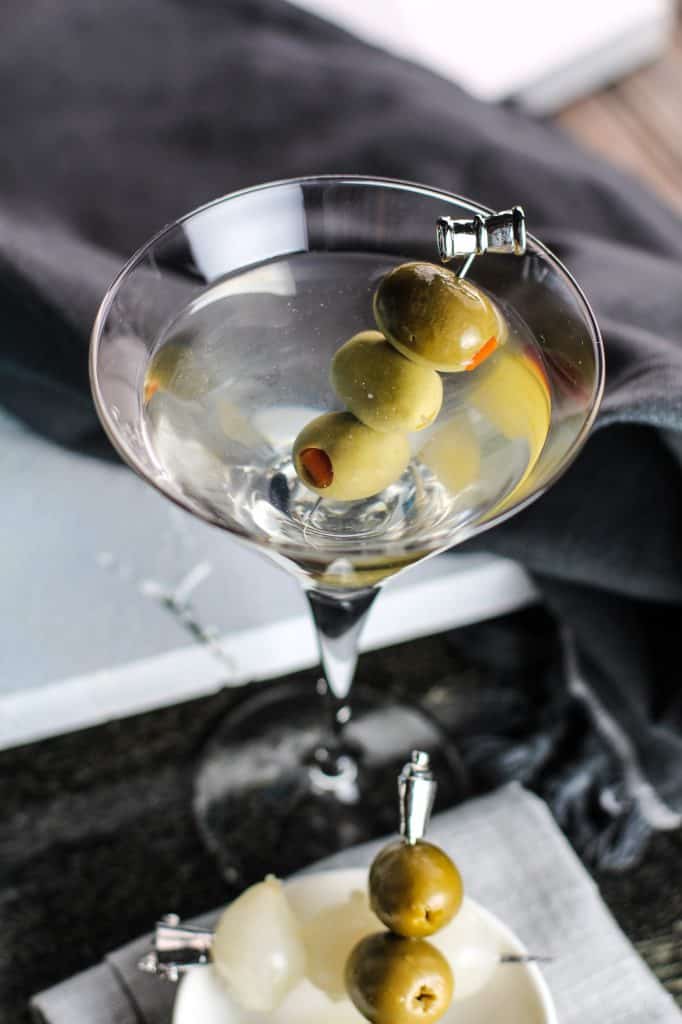 What is in a Classic Martini
Gin or vodka
Dry vermouth
Angostura orange bitters
Garnish, martini onions, olives, or lemon twist
Equipment Needed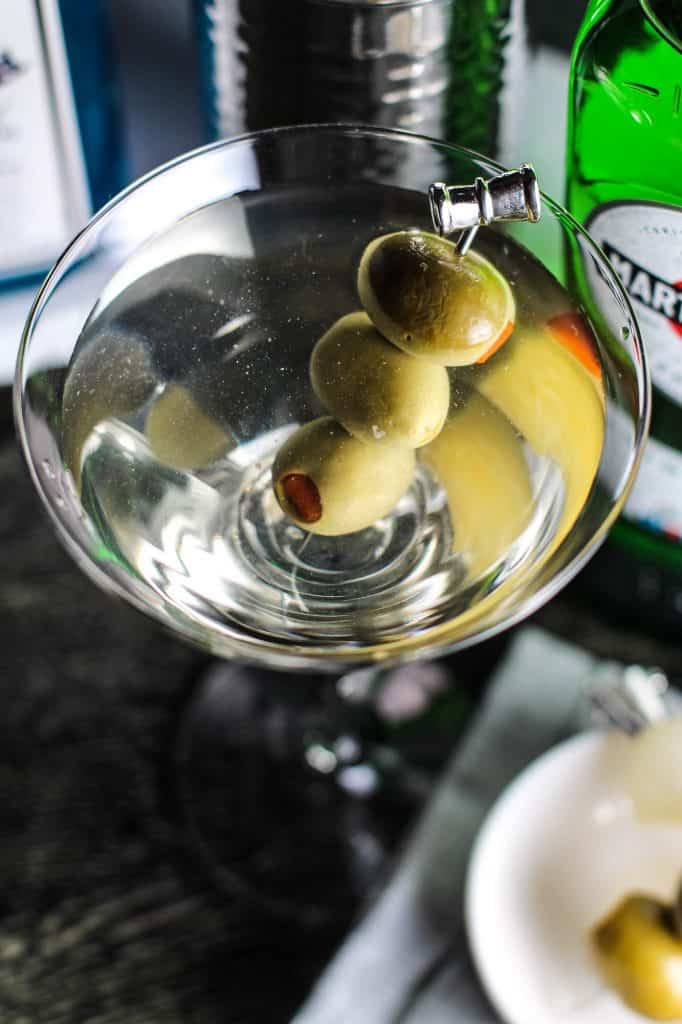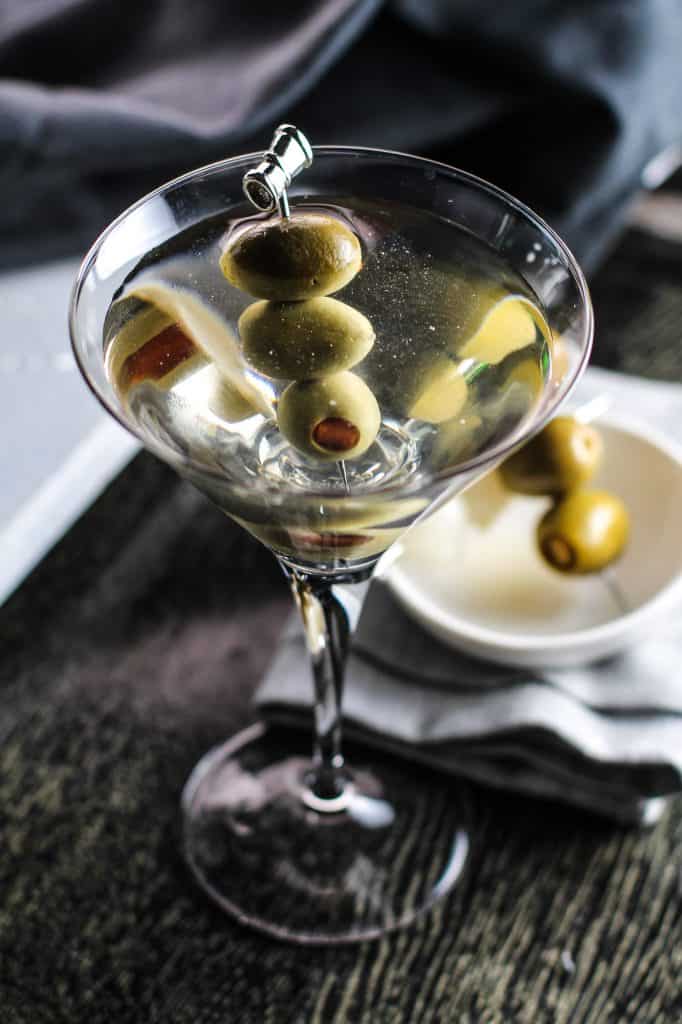 Classic Martini Recipe
How to make a Classic Martini Recipe with Vodka or Gin. Have your own James Bond moment! This classic cocktail recipe is easy to make and great for parties.
Instructions
Into a cocktail mixing glass add dry vermouth, Angostura orange bitters, and mix well.

Add gin and top with ice, and mix thoroughly with a long-handled bar spoon.

Then strain into a chilled martini glass.

Garnish with a lemon twist, olives or martini onions.
Nutrition