In case you haven't noticed, beer cocktails have become the new craze! It's no surprise with all the great new beers coming out in the explosion of the craft beer market. IPA Craft Beer Lovers are going to love this easy to make IPA Moscow Mule Cocktail Recipe! This IPA Cocktail is a fun twist on a classic Moscow Mule!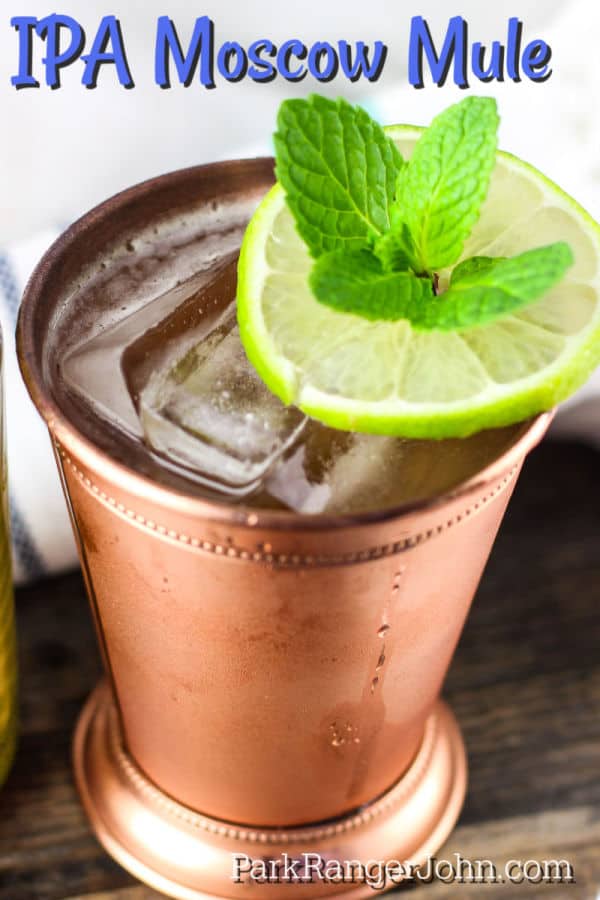 IPA Moscow Mule Recipe
I am a true Hop Head! I love a good India Pale Ale that is citrusy, especially Blood Orange and grapefruit. Needless to say that I was all in for trying a new IPA Cocktail. I originally thought of a good rye whiskey but I have to admit that vodka really compliments the citrus and hops of the IPA.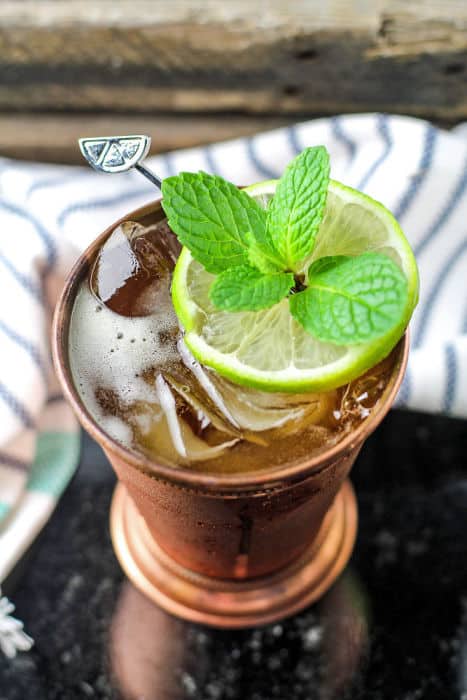 When we travel I love to visit as many breweries as possible to try the local flavors that micro-breweries have to offer. This IPA Moscow Mule Cocktail Recipe is a fun way to combine my love of IPA's and a killer cocktail.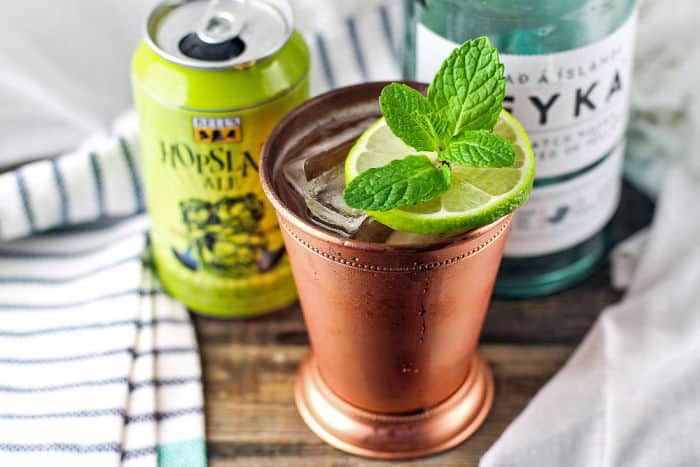 The IPA Cocktail is perfect for any occasion craft cocktail that is sure to impress your friends or family. This cocktail is easy to make yet they look like you spent hours on them. Throw in your favorite style IPA and fresh lime and lemon and place in a chilled copper mug and everyone will rave about your bartending and hosting skills!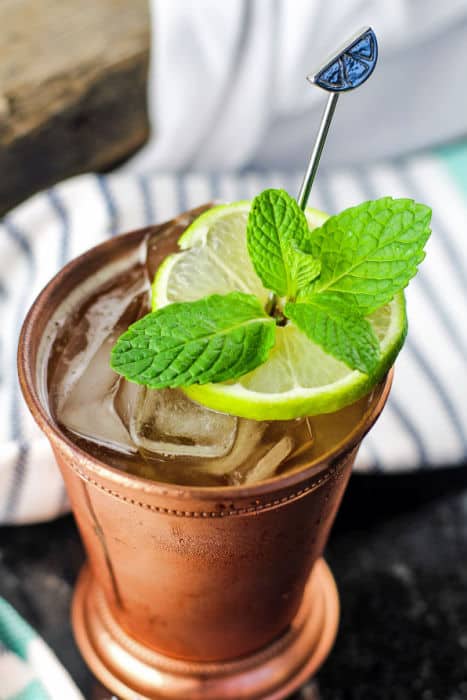 IPA Moscow Mule Cocktail Recipe
Ingredients:
Vodka
Hopslam IPA
Lime Juice
Lime Wheel Garnish and sprig of fresh mint
Ice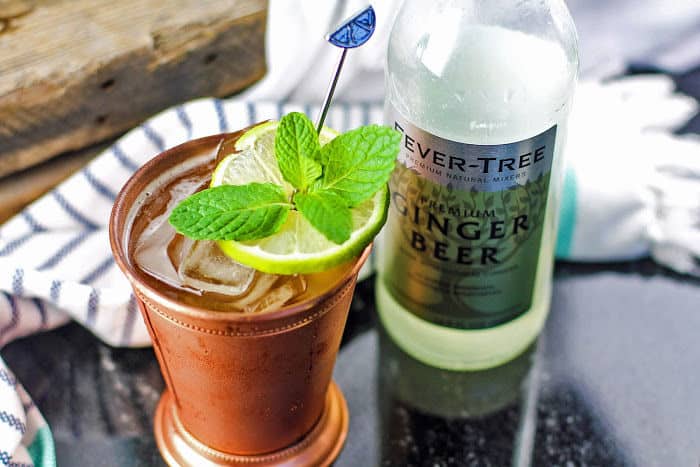 Great Cocktail Recipes
Check out all of these easy cocktail recipes!
IPA Moscow Mule Cocktail Recipe
Perfect Moscow Mule recipe for IPA Fans! Check out this IPA Moscow Mule Cocktail Recipe
Instructions
In a cocktail shaker add Vodka, Fever Tree ginger beer, fresh lime juice, and ice.

Stir contents with a long-handled cocktail spoon for 25 seconds.

Strain into a traditional copper mug and top off with your favorite IPA.

Garnish with a wheel of fresh lime and a sprig of mint.
Nutrition
Calories:
139
kcal
|
Carbohydrates:
7
g
|
Sodium:
7
mg
|
Sugar:
5
g
|
Vitamin C:
6.4
mg
I started ParkRangerJohn.com in 2017 with the mindset of sharing all things that I love and am passionate about in life. It is no surprise to see all things parks, great food, and a great cocktail to end a day. I spent 20 Years as a Park Ranger before starting my online site giving park enthusiasts an inside perspective of parks from someone who made a career of exploring the outdoors.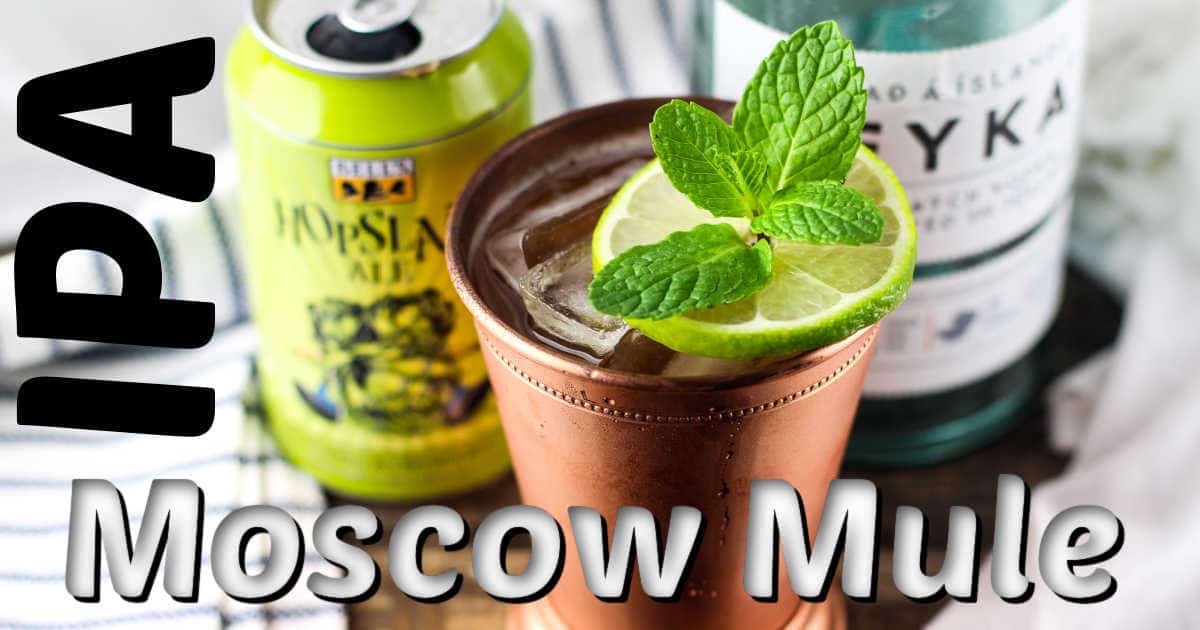 I also love a great cocktail at the end of the day. I hope that you enjoy this craft cocktail as much as I do! It is very easy to make and anyone with a cocktail shaker, a copper mule mug, and some patience can master it in no time.
Make sure to check out some of my other cocktail recipes from the links above. Perhaps you too can find a new favorite drink, especially after a great day exploring nature.
Here is a list of beers inspired by the U.S. National Parks. Combine a beer from that list with spirits inspired by the U.S. National Parks for a fun and unique way to bring up conversations about your favorite National Park experiences.
The recipe originally shared on January 27, 2017. Updated January 2021.