What makes Waco Mammoth National Monument so interesting? There are a couple of things that will have you making your way to this Texas park. First, Waco Mammoth National Monument gives you a rare opportunity to see Mammoths still in the ground as they were discovered years ago! Second, the park protects the only recorded nursery herd of Columbian mammoths in the U.S.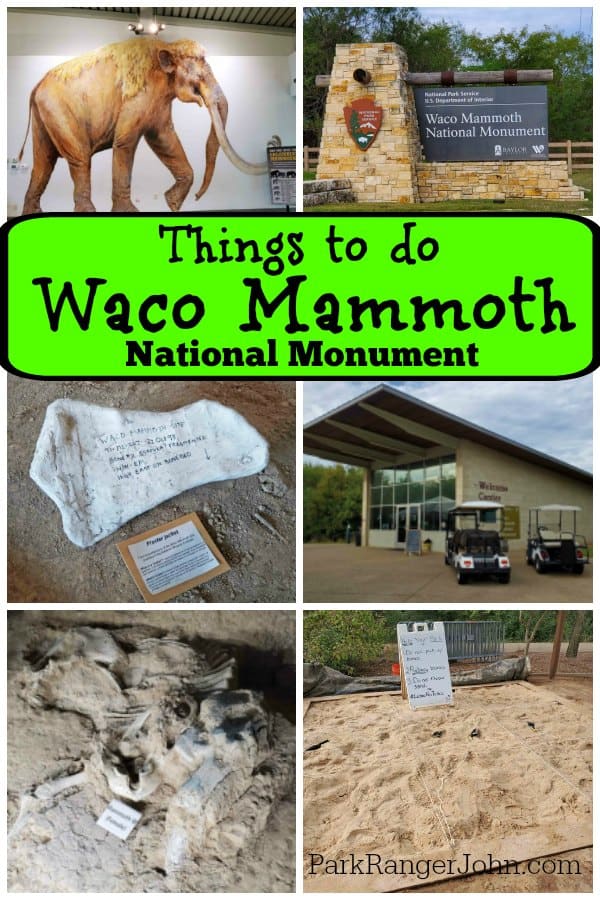 Waco Mammoth National Monument
The fossils were discovered in 1978 by Paul Barron and Eddie Bufkin while they were searching for arrowheads and fossils. They noticed a large bone protruding from a ravine and brought it to Baylor University's Strecker Museum of paleontologists could identify the bone.
Columbian mammoths lived during the Pleistocene Epoch also called the ice age. Even during the ice age, this area was warm and the Mammoths roamed vast grasslands and woodlands.
One term you will quickly learn is in situ fossil = in their original positions.
Things to do at Waco Mammoth National Monument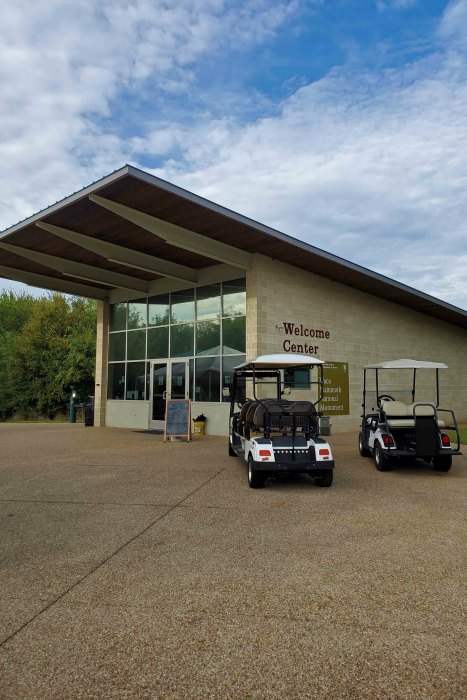 Visit the Welcome Center
Waco Mammoth National Monument is a paleontological site and museum. The welcome center is the perfect place to start your visit. You can pick up the park brochures, sign up for a guided tour, and pick up a junior ranger program.
The welcome center is not very big but it is still worth visiting. They have a great store and the only bathrooms available for the public.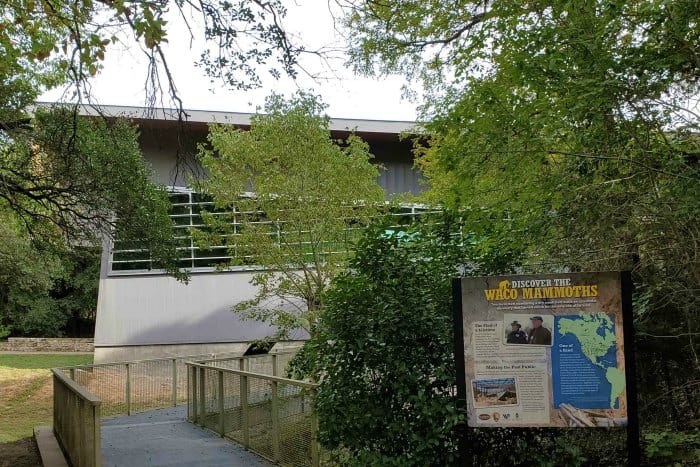 Take a guided tour of Waco Mammoth NM
Guided tours are conducted every 30 minutes, no reservation needed! Tours last from 45 minutes to one hour. You can join a tour at the welcome center.
The tours start at the welcome center then proceed down the 300-yard path to the dig site.
The mammoth fossils are in situ (still in their original position within the bone bed).
The tour is AMAZING!!! We were so impressed with the knowledge our guide had of the Mammoths and the work that is being done.
One cool thing is the site just hired a paleontologist so over the next few years they will be working on uncovering more of the mammoth bones.
The only way to visit the shelter is on the guided tour! Trust me when I say you are not going to want to miss the tour!
Our guide pointed out the different bones found in the dig site including a saber-toothed cat.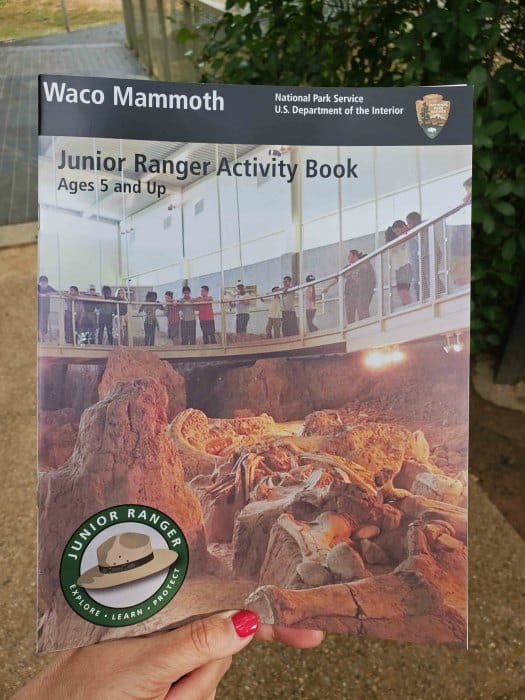 Become a Junior Ranger
The Waco Mammoth Junior Ranger booklet has a variety of activities to complete during your visit. Activities range from taking a tour to doing a word search and crossword puzzles. There is a great variety of activities for all ages to be able to complete the booklet.
You can download a copy of the Waco Mammoth Junior Ranger Activity Book before your visit if you want to work on it ahead of time.
This is a great way to learn more about archaeology and paleontology.
If you are interested in seeing additional Mammoth paleontological sites check out Tule Springs Fossil Beds National Monument near Las Vegas NV. It is still a park in progress but really beautiful!
I also thought it was cool to know that Pygmy Mammoths were only found in Channel Islands National Park in California.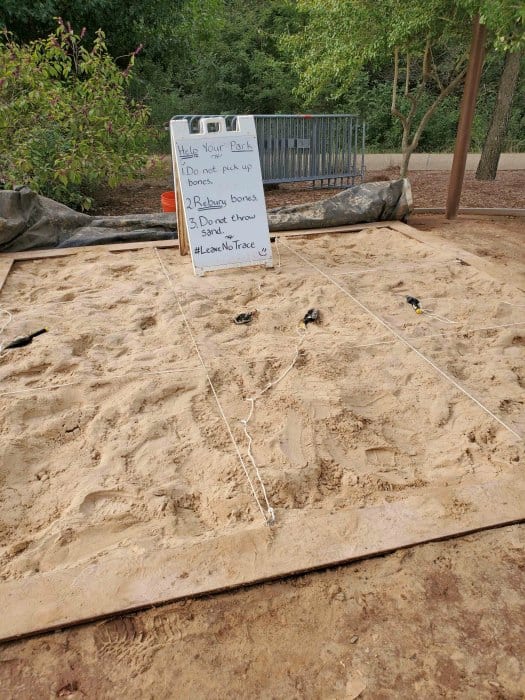 Discover fossils in the Dig Box
Make sure to bring the kids in a pair of clothes you don't care about them getting dirty. There is a dig box just outside the welcome center that kids can go "discover" fossils while waiting for your tour to start. Where was these things when I was a kid?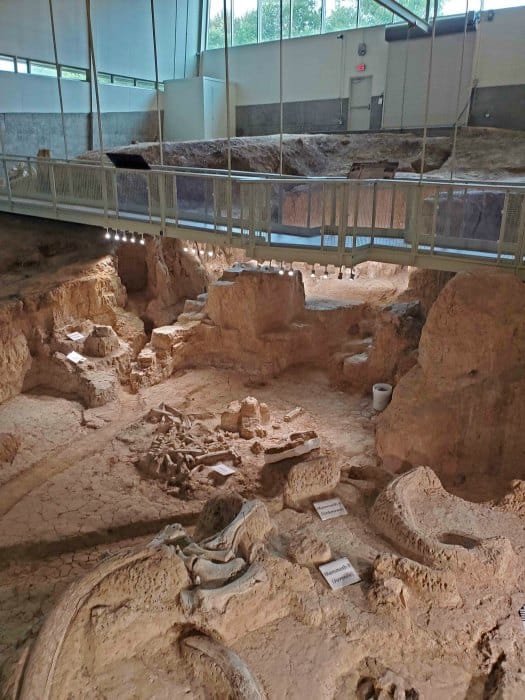 Things to know when planning a trip to Waco Mammoth National Monument
Waco Mammoth National Monument is located in Central Texas in Waco.
What time is it in Waco, Texas?
Waco Texas is on Central Daylight Time
Park Address
6220 Steinbeck Bend Drive
Waco, TX 76708
Park Hours
Sunday-Saturday: Open 9 am–5 pm
Closed on Thanksgiving Day, Christmas Day and New Year's Day
Park Entrance Fee
There is no entrance fee to Waco Mammoth National Monument.
There are fees for guided tours. National Park passes do not apply to guided tour fees.
Guided Tour Fee
This fee is for a tour of the Dig Shelter where mammoth fossils are in situ (still in their original position within the bone bed). The only access to the Dig Shelter is with a tour guide. Length of tour - 45 minutes to one hour.
Adult - $5.00
Military (with ID) - $4.00
Educators (with ID) - $4.00
Students (7th grade through college) - $4.00
Children (PreK through 6th grade) - $3.00
Infants (ages 3 and under) - $0.00
Pets - Leashed pets are allowed on the grounds, but not on the tour.
The Waco Mammoth Site became a National Monument and a unit of the National Park Service on July 10, 2015, by executive order by President Barack Obama. The park was developed in partnership with the Waco Mammoth Foundation, City of Waco, Baylor University.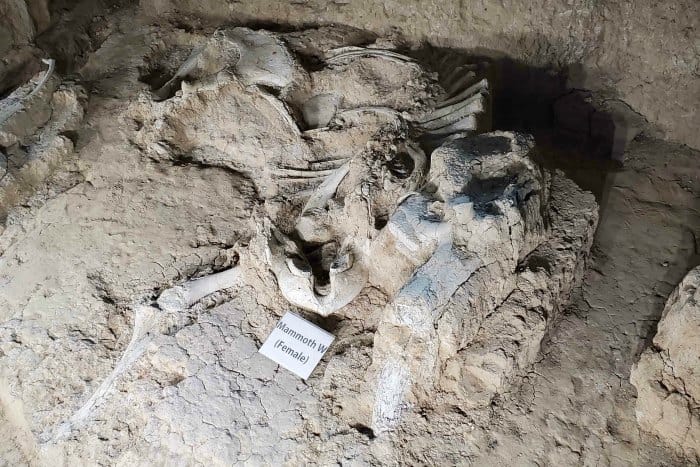 National Parks near Waco Mammoth NM
Lyndon B Johnson National Historical Park - 158 miles
San Antonio Missions National Historical Park - 192 miles
Big Thicket National Preserve - 219 miles
President William Jefferson Clinton Birthplace Home National Historic Site (Arkansas) - 304 miles
Cane Creole National Historical Park (Louisiana) - 280 miles
Chickasaw National Recreation Area - 226 miles
Padre Island National Seashore- 339 miles
Hot Springs National Park - 391 miles
Check out all of the National Parks in Texas and neighboring Louisiana National Parks, New Mexico National Parks and National Parks in Oklahoma