If on your next vacation, you want to experience nature in the raw, a great place to go to is the Big Thicket National Preserve in Texas.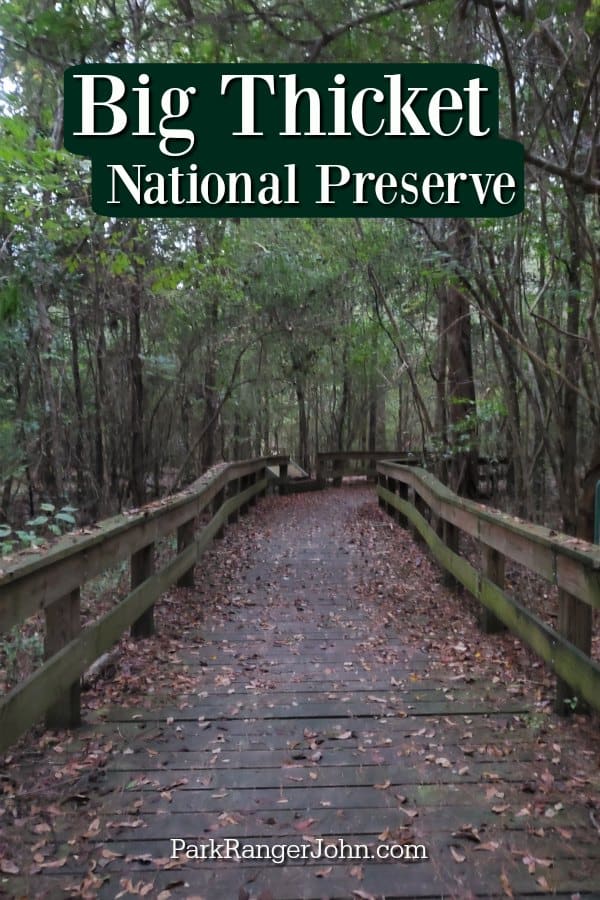 Big Thicket National Preserve
This heavily forested area in southeast Texas has been one of the densest forest regions in the state, despite extensive timber cutting in the 19th and 20th centuries.
Big Thicket is spread over five southeast counties and includes three waterways, the San Jacinto and Neches Rivers and Pine Island Bayou and nine land units.
Big Thicket is one of the areas of the world that has as much biodiversity as tropical regions and is the most bio-diverse region outside the tropics with a large variety of plant and animal species.
The park includes the eastern hardwood forests, the Gulf coastal plains, and the midwest prairies all within one park.
It is hard to imagine that this part of Texas was underwater until the Gulf of Mexico receded to its current location million of years ago.
The preserve was established by an act of Congress in 1974 to protect the animals and plants it contains. Along with Big Cypress National Preserve in Florida, which was established in the same year, it became the first of national preserves within the U.S. National Park Service.
In 1981, Big Thicket National Preserve was recognized as a Biosphere Reserve by UNESCO as part of its Man and the Biosphere (MAB) Program to promote sustainable development based on community efforts and sound science.
Big Thicket is considered a site of excellence where new and optimal practices that manage the interaction of humans and nature are demonstrated.
The area is part of the flat coastal plain of southeast Texas, crisscrossed by many small streams. It contains a few small towns that grew up as part of the timber industry of the 19th century, like Lumberton, that haven't changed much even in the 21st century except for the addition of fast food outlets.
But, it more than makes up for the lack of majestic beauty with its diversity of plant and animal species. During North America's last glacial period, plants and animals from many different biospheres migrated to the area.
Before they became extinct, this area, which was once much larger, contained most of North America's megafauna, including several species of mammoth, the American mastodon, and the short-faced bear; a relative of the grizzly bear.
The area still contains a large number of species of plants and animals, including some 300 species of birds and reptiles, including all four groups of North American poisonous snakes and alligators.
The preserve is also a great place to visit during October, around Halloween, for fans of ghost stories. A dirt road going north out of the small town of Saratoga, Bragg Road, experienced strange lights in the 1940s leading to stories that these were either the ghosts of conquistadors looking for their lost gold, a beheaded railroad worker, or a hunter who lost his way one night.
A more mundane explanation that has been offered is that the lights were just swamp gas or auto headlights shining through the trees, but the true source of the lights has never been determined, so it is still a good story to give kids shivers on October 31.
While the Big Thicket wasn't established as a national preserve until the 1970s, it has been a tourist destination since 1845. A spa established near Sour Lake is reported to have been frequented by Sam Houston and other tourists who bought 'sour' water for its reported medicinal properties.
The Grand Canyon it might not be, but for sure, a visit to Big Thicket National Preserve will be a vacation not likely to be soon forgotten.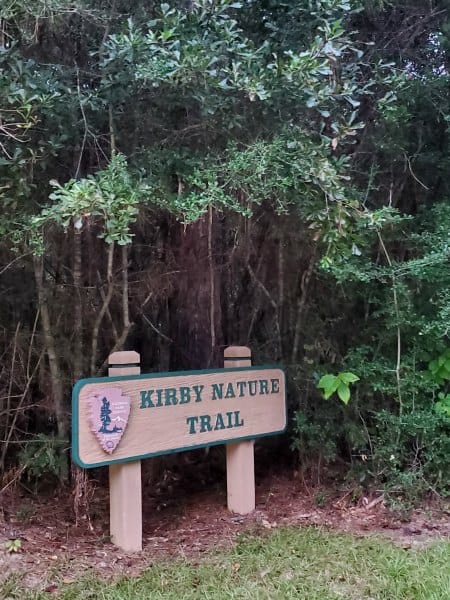 Top things to do in Big Thicket National Preserve
Hiking
There are approximately 40 miles of hiking trails that wind through the preserve. You will want to be prepared for mosquitos and the weather.
Texas is a hotbed of humidity and heat during the summer. The trails range from .3 miles to 18 miles long.
While hiking you can experience bogs of carnivorous plants including pitcher plants, longleaf pine and biological diversity including epic bird watching.
Canoeing/Kayaking
The water corridors encompassing Big Thicket make it the perfect place to enjoy canoeing or kayaking.
It is a biological crossroads and showcases the convergence of ecosystems.
Check out the Village Creek Texas State Paddling Trail located 14 miles north of Beaumont off of the U.S. Highway 96.
There are multiple access sites along the 21-mile paddling trail.
Primitive camping
Primitive camping is permitted only with a camping permit, available at the visitor center.
Bird Watching
Big Thicket was designated as a Globally Important Bird Area in 2001. Roughly 75% of the bird species in North America either live in or pass through this area seasonally.
Things you need to know to plan a great trip to Big Thicket National Preserve
Visitor Center address - 6102 FM 420, Kountze, TX 77625
The visitor center is located approximately 30 miles north of Beaumont, and 8 miles north of Kountze, along US 69/287.
The visitor center is open daily from 9 am to 5 pm except for Thanksgiving, December 25, and January 1.
Entrance Fee - $0.00, There is no fee to visit the park.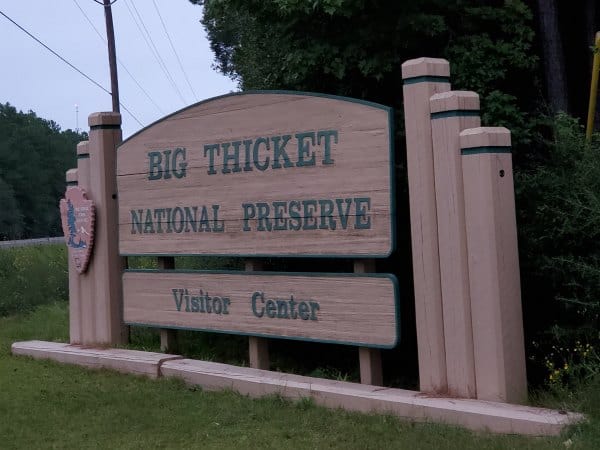 National Park Sites near Big Thicket Preserve
Cane River Creole National Historical Park
Waco Mammoth National Monument
Natchez National Historical Park
Lyndon B Johnson National Historical Park
San Antonio Missions National Historical Park
See all of the epic Texas National Parks along with neighboring National Parks in Louisiana and National Parks in Arkansas.
The park is managed by the National Park Service.
Check out all of the things to do in Beaumont, Texas!