When traveling in the National Parks in Texas, an incredible variety of weather, terrain, vegetation, and cultures are at one's fingertips. Although there are 13 National Parks in all in Texas, many people do not know of some, and these should be brought to attention just as much as the frequently visited ones, because they hold their own link to the past, or haven of indigenous plants that should be seen by those wishing to see where life has been growing for many, many years, whether of plant or people, in Texas.
National Parks in Texas
Home to some very rare endangered species, Big Thicket National Preserve is the ideal location for those who wish to see flying in the skies, swimming through the waters, and creeping around on the ground such rarely seen creatures as the hairy woodpecker, the swallow-tailed kite, the black buffalo fish, and the speckled king snake. These creatures habitat is also very interesting because of the many various plants and types of terrain found therein. Big Thicket National Preserve is an intriguing and not extremely well-known flatland palmetto hardwood, savannas, and floodplain forests-baygall-cypress sloughs inhabited by sundry interesting creatures.
The only two National Parks in the North are quite close to each other. Lake Meredith National Recreation Area and Alibates Flint Quarries National Memorial, are in fact, almost one Park. These two parks are located in the Llano Estacado or Staked Plains, that part of the Texas Panhandle that is made up of long stretches of dry, windswept land. The Alibates Memorial is more a place of interest historically where visitors can visit the bluffs above the Canadian River to which many Native Americans came to retrieve the rainbow-hued flint and to hunt the big game that roamed the plains there. It is the only National Memorial of its kind in Texas today, and visitors can also see the more than 550 archaeological sites which the Monument preserves, and if the travelers are tired from a long day of touring the Monument, Lake Meredith, which was created from the Sanford Damming of the Canadian River, is a perfect haven for a relaxing day or even vacation in the water.
Guadalupe Mountains National Park, farther west in Texas, is made up of a mass of limestone mountains, one of which, Guadalupe Peak, is the highest in Texas. This Park is surrounded by vast expanses of desert, and close beside it are small canyons such as McKittrick, where many beautiful indigenous plants and animals are to be found.
Even farther to the West, on the very tip where Texas touches Mexico, is found the Chamizal National Memorial commemorating the cooperation and good-will between the United States and Mexico after the two countries' boundary dispute. Many art exhibits, recitals, plays, and other programs are held year-round at the indoor theater and outdoor amphitheater for which this Memorial is well known.
The Fort Davis National Historic Site and the Rio Grande Wild and Scenic River are two of the more well-known parks in Texas which are in close proximity to the very well-known Big Bend National Park. At the Fort Davis National site visitors can see the best remaining example of the Southwest Fort where men called "buffalo soldiers" were posted to protect travelers on the San Antonio-El Paso rode from the Apaches and Comanches from 1867-1885.
Big Bend National Park is a wonderful place at which travelers can experience an incredible variety of terrain and recognized in the Rio Grande Wild and Scenic River.
At Big Bend National Park visitors can see this River that form a big part of the United States-Mexico border, and the other two ecological zones which are found in this park, the Chihuahuan Desert, and the abrupt canyons of the River which are met by the peaks of the Chisos Mountains clothed in forests and wildflowers..
Amistad National Recreation Area is another park that is on the border between Texas and the USA. It contains an international reservoir that straddles the border, that was made by the formation of the Amistad Dam, which backs up water from the Rio Grande, Pecos, and Devils Rivers. It is a very good recreation area for those wanting, to camp, fish, boat, and enjoy a very nice clear lake.
The two parks located in the south, central Texas are both very excellent places to experience relics of history. Lyndon B. Johnson National Historic Park makes it possible to see where the values and ideals of our 36th president were formed and nurtured on the Ranch that was Johnson's home and his ancestors settlement; and San Antonio Missions National Historic Park, is a wonderful place to get the idea of when and how the religious influence of the Franciscan friars and also to see the incredible craftsmanship that was used in building the missions even all those years ago.
Then, at the very southern tip of Texas, are the last two parks of this state. Palo Alto Battlefield National Historical Park is yet another place where travelers can see where a fundamental event that took part in the formation of our country, and especially state, took place. This is the field where the first major battle between the US and Mexico took place in 1846-1848. At this park, people can not only see where the actual battle was fought but also can see the causes and consequences of this battle and of the entire war, from the perspectives of both the US and Mexico.
At Padre Island National Seashore, in Corpus Christi, visitors have access to the over 65 miles of the barrier island's coastline, where they can enjoy the warm waters, varied landscapes, world-famous wind-surfing, and many species of bird and marine life as well.
These thirteen different parks give travelers to Texas the opportunity to experience, learn, and enjoy themselves in many different rich cultural, historical, and biological atmospheres.
National Parks in Texas
List of National Parks in Texas
Alibates Flint Quarries National Monument
Big Thicket National Preserve
Chamizal National Memorial
Lake Meredith National Recreation Area
Padre Island National Seashore
Rio Grande Wild and Scenic River
Waco Mammoth National Monument
Affiliated Sites
El Camino Real de lo Tejas National Historic Trail (TX, LA)
El Camino Real de Tierra Adentro National Historic Trail (NM, TX)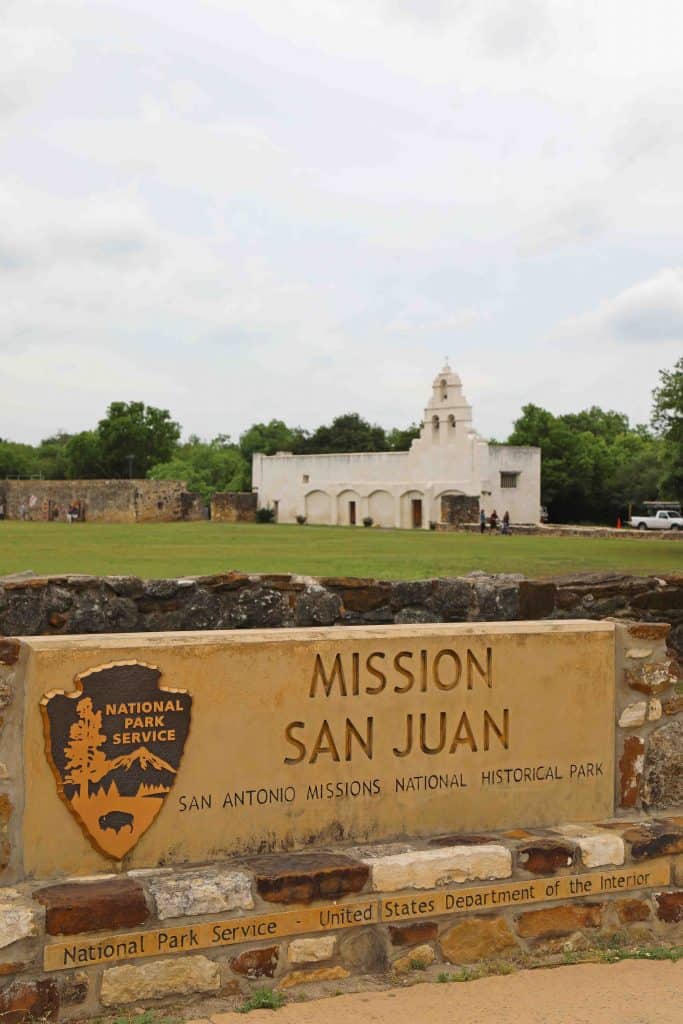 There are 14 National Parks in Texas that receive over 5.2 million visitors a year. These visitors produce over $288 million in economic benefits from tourism.
Texas National Parks include 1 Wild and Scenic River, 1 National Trail, 3,235 National Register of Historic Places Listings, and 46 National Historic Landmarks.
National Parks in Texas also includes 20 National Natural Landmarks, 1 UNESCO World Heritage Site (See this list for all of the UNESCO World Heritage Sites in the United States), and 1,114 places recorded by the Heritage Documentation Program.
There are also over 4.5 million objects in the Texas National Park Museum Collection along with 3,834 Archeological Sites.
23 Threatened and Endangered species can be found in Texas National Parks.
Do you know how many National Parks you have visited? Check out this printable list of the US National Parks in alphabetical order to check off the ones you have visited. Want to go big? Check out this list of all 417 National Park properties in the United States!
Check out the National Parks in neighboring states