Amistad National Recreation Area is located in South Texas approximately 150 miles from San Antonio. The 57,292-acre park is a great destination for boating, fishing, and many water-based activities.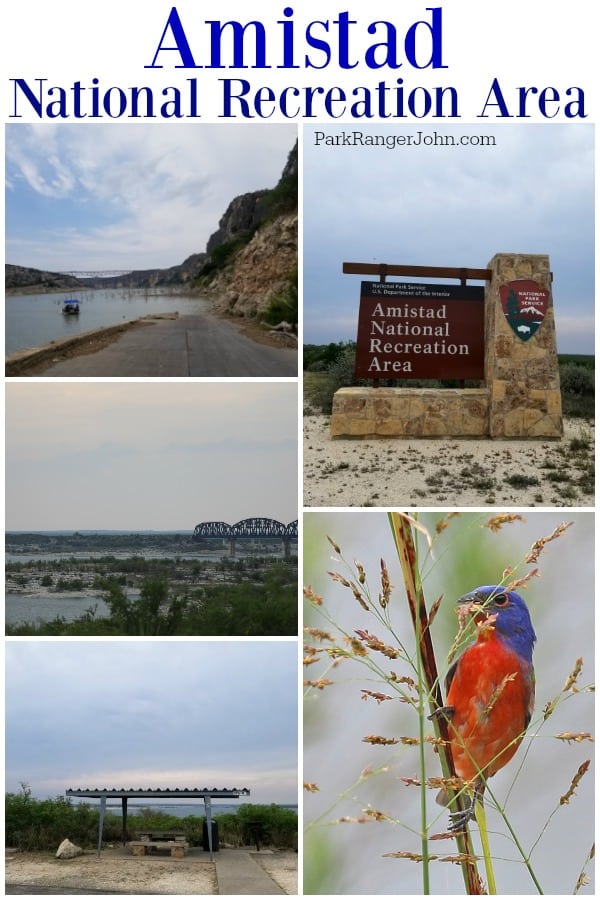 Amistad National Recreation Area
Amistad means "friendship" in Spanish which is perfect for the reservoir formed by a dam on the Rio Grande. Completed in 1969 the dam was a joint undertaking of the United States and Mexico.
Amistad NRA boundary extends 74 miles along the Rio Grande, 25 miles up the Devils River and 14 miles up the Pecos River!
This is a water-based activity park that offers so many forms of outdoor recreation!
There are also 4,000-year-old Indian pictographs that can be accessed by boat depending on lake levels.
Amistad National Recreation Area Travel Tips
-Check your phone to make sure you are not picking up a Mexican cell phone signal
-Tons of pull-offs and places to explore
-Check to make sure your GPS is not heading to the Bronze Eagles on the Amistad Dam and towards Mexico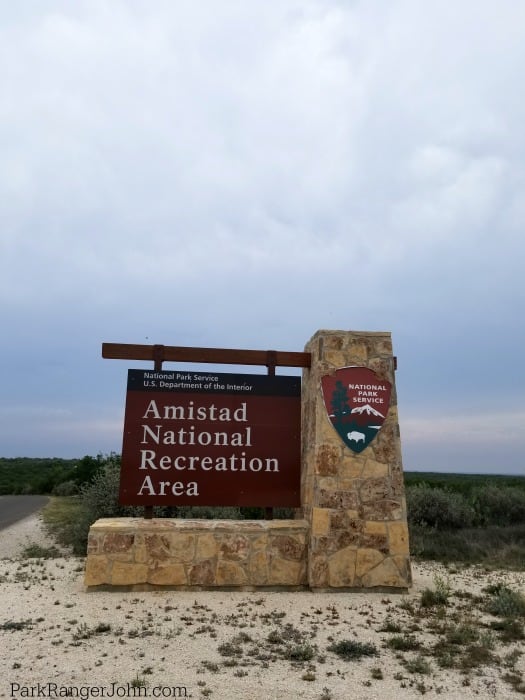 Visit the Bronze Eagles
The Bronze Eagles are located on the bridge that spans between Mexico and the United States. Make sure you have your passport with you when you visit. Also, be aware of the times for the border control office.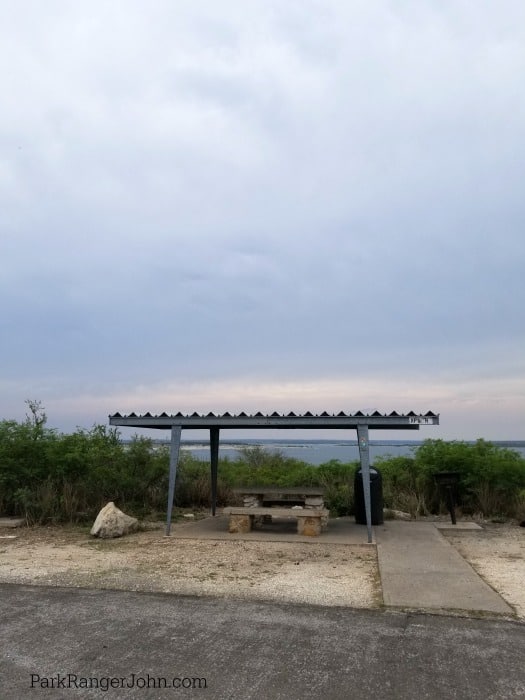 Picnic
There are great picnic tables with a view of the water at any of Amistad NRA's eight picnic areas. The picnic areas have tables, grills, and shelters.
Boating
Amistad is a boater's paradise!!! A Lake Use Permit is required to access approximately 60,000 surface acres of water.
Currently, there are no boat rental services at Amistad National Recreation Area.
$4 for a 1-day pass (24 hours from the time of purchase)
$10 for a 3-day pass (72 hours from the time of purchase)
$50 for an annual pass (one year from the month of purchase)
Senior and Access Pass holders are entitled to a 50% discount on user fees.
Camp
San Pedro Campground is closed to camping and motor vehicles until further notice.
Amistad operates five primitive campgrounds that are available on a first-come, first-served basis.
Many spaces can fit RVs but there are no hookups available within the park.

Visit Governors Landing
Check out the birding along the road as you head towards the water. There is picnicking, bathrooms on site, and water access.
Visit Diablo East
RV Dump station on-site, ranger station, and automated fee machine.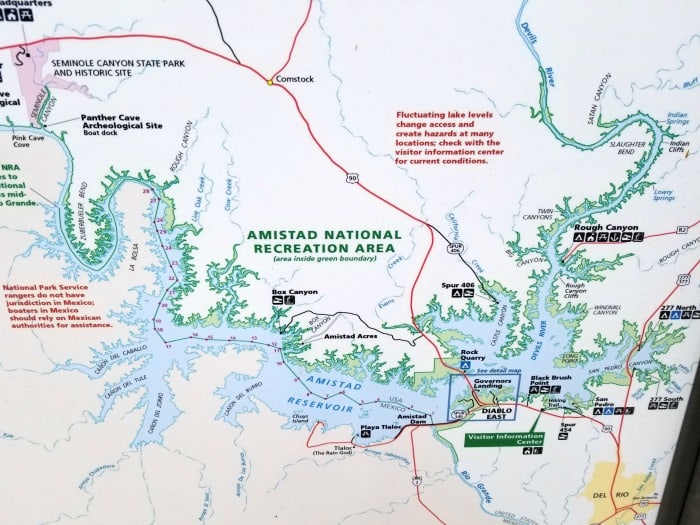 Things to know when visiting Amistad NRA
How much does it cost to visit Amistad National Recreation Area?
Entrance Fee: There is no fee to visit the park.
Daily Lake Use Pass - $4.00
If you plan to visit the park on a boat you will need to buy a lake use pass. They can be purchased at the Visitor Center or by using the fee machines located at Diablo East and at Rough Canyon.
Yearly Lake Use Pass - $40
Yearly Lake Use Passes purchased at the fee machines at Diablo East and Rough Canyon are temporary yearly passes and need to be exchanged for a boat sticker at the Visitor Center.
Where is the Amistad National Recreation Area Visitor Centers?
The visitor center is located 2 miles from Diablo East heading towards town. Make sure and check the website for current visitor center hours.
9685 Highway 90 West
Del Rio, TX 78840
The Visitor Center is open daily from 8:00 am to 4:30 pm.
Park Hours
The park is open 24 hours a day.
National Park Sites near Amistad National Recreation Area
San Antonio Missions National Historical Park
Fort Davis National Historic Site
Guadalupe Mountains National Park
Lyndon B Johnson National Historical Park
Waco Mammoth National Monument
Chamizel National Memorial
Check out all the other great Texas National Parks and neighboring New Mexico National Parks, Louisiana National Parks, Arkansas National Parks, and National Parks in Oklahoma.