Fort Davis National Historic Site in Texas is one of the best remaining examples of a frontier military post.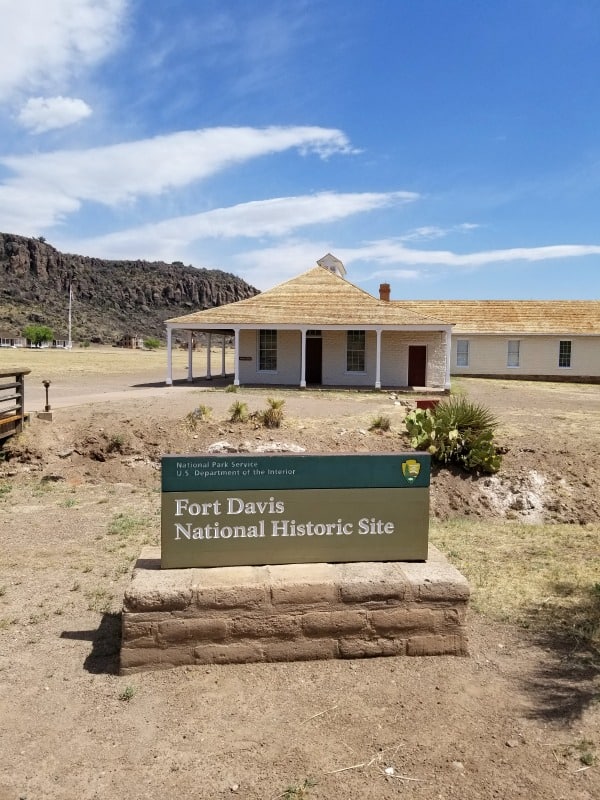 Fort Davis National Historic Site
When you visit Fort Davis NHS be prepared for it to be hot! We visited in the middle of May and it was in the high 90's during our visit.
The park is gorgeous but you want to make sure that you have water with you, a hat, sunscreen, and sunglasses.
The grounds are larger than we expected them to be and you can easily spend a fair amount of time under the burning sun.
Give yourself a minimum of an hour to two hours to visit the park. There is a great movie at the visitor center that details the history of the park.
You can then wander through the barracks, officers row, and hospital to learn about life at Fort Davis.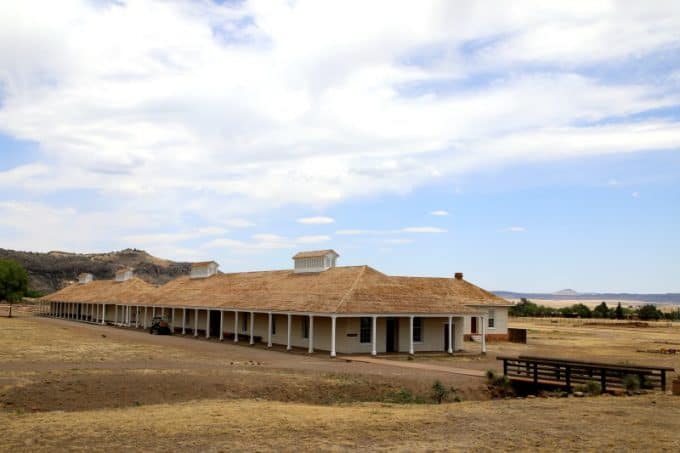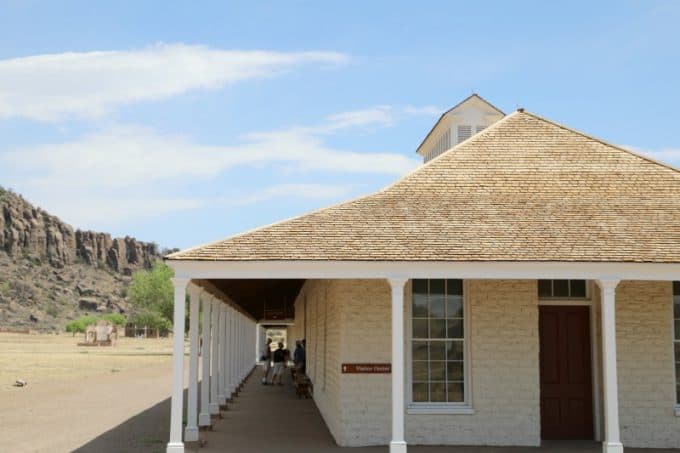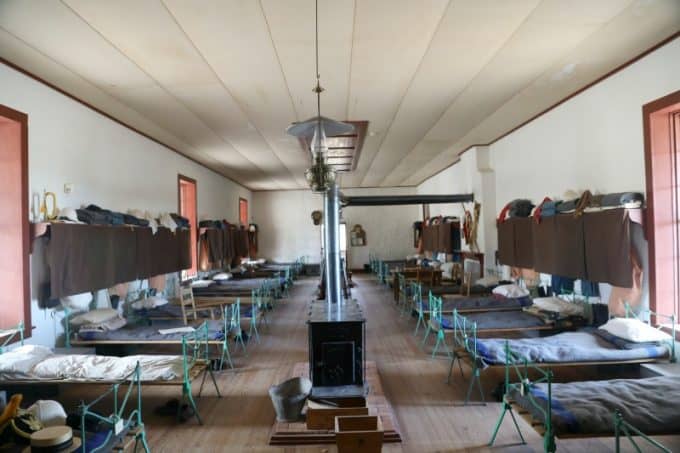 Visit the Visitor Center
This should be your first stop when visiting the park. You can show your National Parks Pass or pay the entrance fee at the visitor center.
The visitor center is housed in one of the restored enlisted men's barracks.
Make sure and watch the 15-minute film narrated by Kareem Abdul-Jabbar.
Self Guided Walking Tour
You can walk and explore the five buildings that have been restored and refurbished to what life was like in the 1880s.
During the summer and spring break, you may be lucky enough to come across "locals" who are there to share their stories of the park.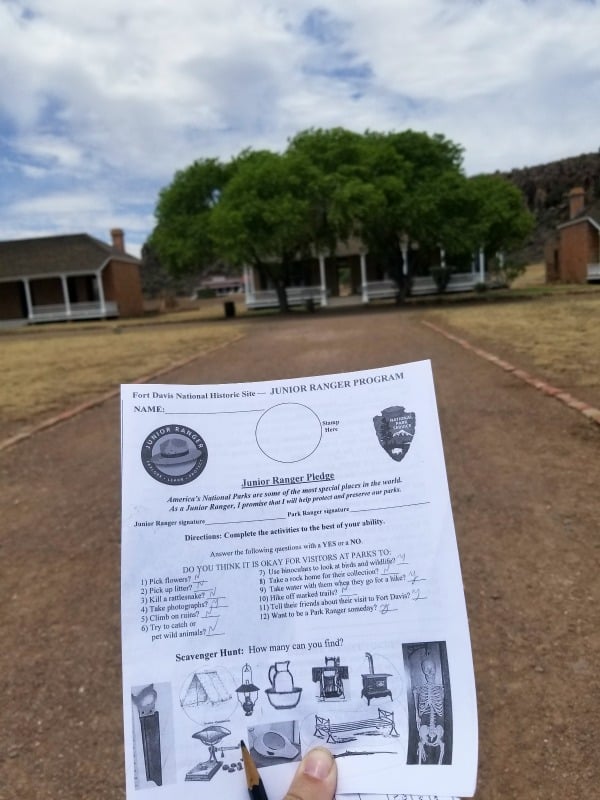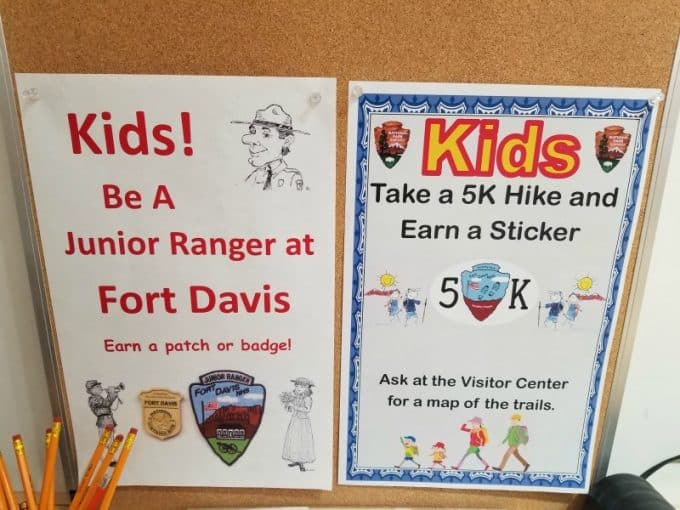 Become a Junior Ranger
Pick up a Junior Ranger program at the visitor center and dive more into the park. This is a great way to learn more about the park and earn a Junior Ranger Badge.
The Junior Ranger pamphlet is available in a couple of different age groups.
The Rangers designed it to get you out in the park to find the answers.
Make sure you are prepared and have time to visit many of the buildings at the fort.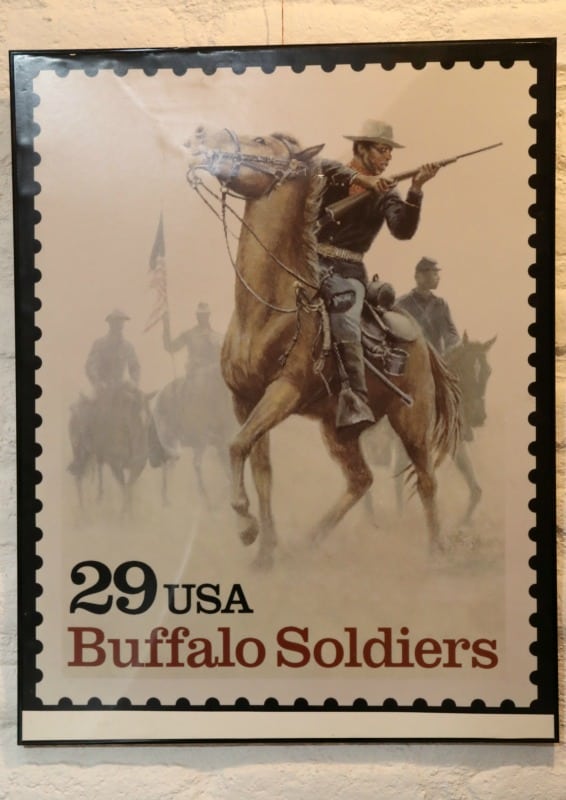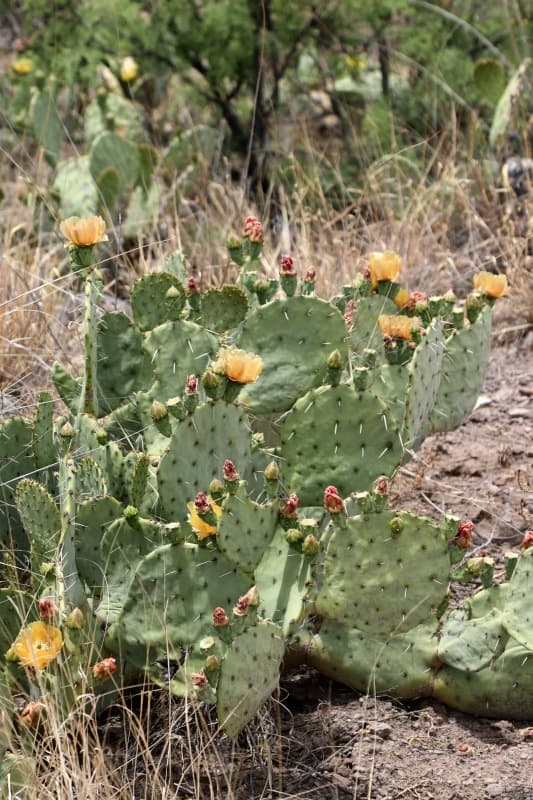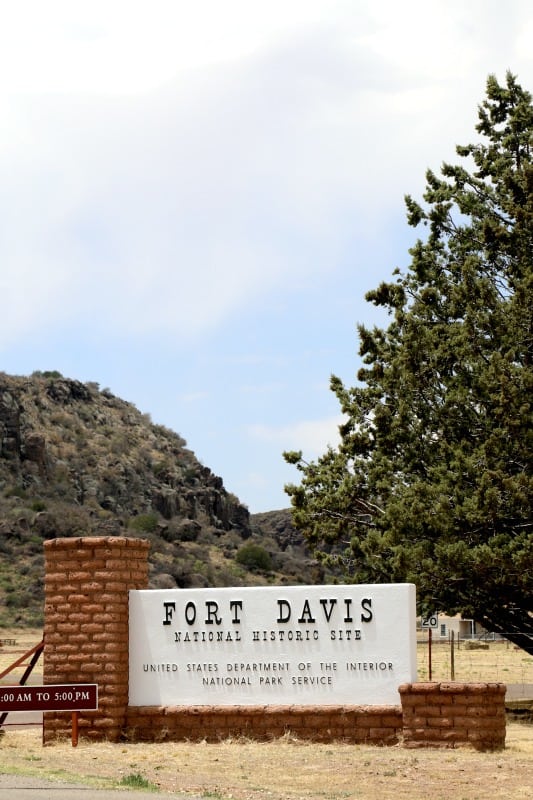 Fort Davis National Historic Site Details/Things to Know
The park is located in the Central Time Zone
Park Address - 101 Lt. Flipper Dr. #1379, Fort Davis, TX 79734
Park Phone Number - (432) 426-3224
Park Hours - The park is open from 8 am to 5 pm daily, The park is closed on Thanksgiving, Christmas Day, Martin Luther King Birthday, and New Year Day
Park Fees -
Fort Davis Entrance Fee - Per Person - $7.00 Per Person Fee over 15 years of age. 7 Day pass
Fort Davis Entrance Fee - Per Vehicle - $15.00 All visitors within a non-commercial vehicle included.
Visitors under 16 years of age are always Free.
Per person, the fee may be more affordable for two adults. 7-day pass.
Fort Davis Entrance Fee - Per Motorcycle - $10.00 This fee is for 2 adults on one motorcycle.
Fort Davis Annual Pass - $30.00 This pass will admit the pass owners and three other adults to the Fort for 12 months from the month of purchase.
Food/Lodging - There is no food or lodging available at the park. We stayed in the town of Fort Stockton approximately an hour away.
National Parks near Fort Davis National Historic Site
Big Bend National Park - 130 miles away
San Antonio Missions National Historical Park
Lyndon B. John National Historic Site
Guadalupe Mountains National Park - 160 miles away
Amistad National Recreation Area
Check out all the other great Texas National Parks and neighboring New Mexico National Parks, Louisiana National Parks, Arkansas National Parks, and National Parks in Oklahoma.