Natchez National Historical Park is located in Natchez, Mississippi. The park includes three different distinct areas to visit, Fort Rosalie, William Johnson House, and Melrose Estate.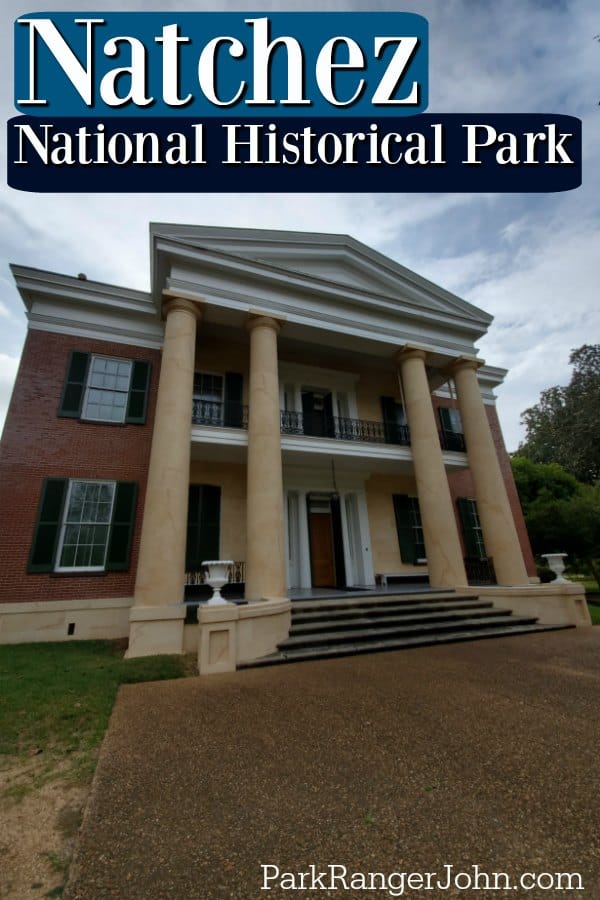 Natchez National Historical Park
Natchez Visitor Center
This visitor center is actually shared between the city of Natchez Visitor Bureau, Mississippi Tourism, and Eastern National Bookstore for the National Park Service.
You will not find the actual park exhibits here but you can get a passport stamp, brochures, and a map of the park.
There is a 20-minute movie that depicts the history of Natchez, Mississippi.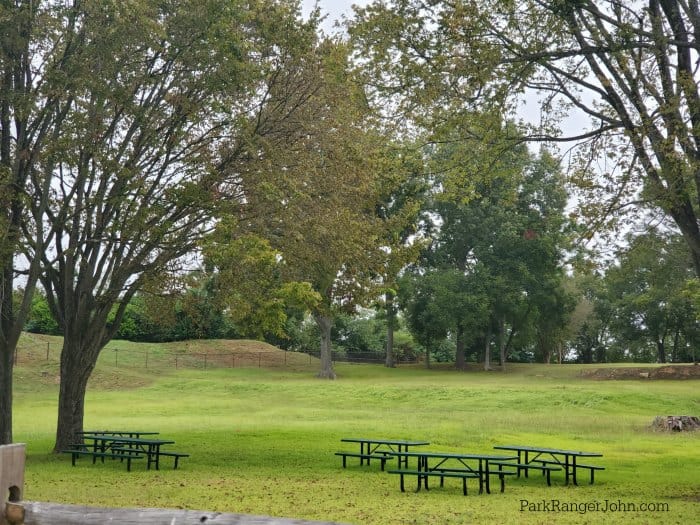 Fort Rosalie
There are a few interpretive panels at Fort Rosalie. You can pull over and see the area where Fort Rosalie was founded on August 3, 1716.
This 18th century fort was built by the French. The fort anchored a European settlement that survived three different periods of European rule over the course of the 1700s (French, British, and Spanish) and developed into the capital of the Mississippi Territory under United States governance at the end that century.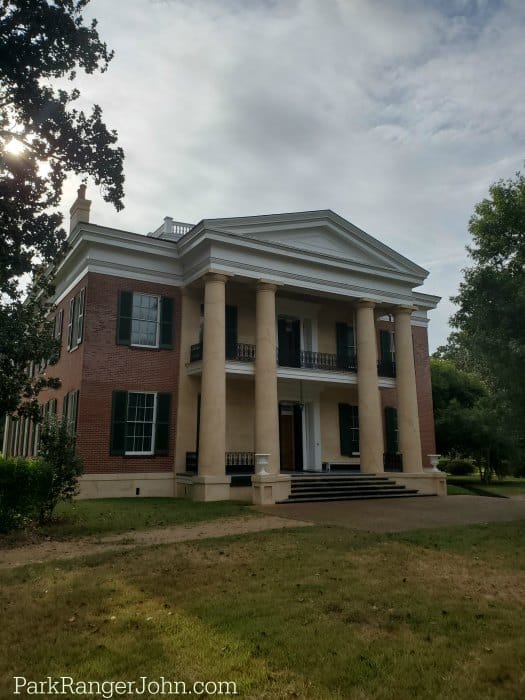 Melrose House
Melrose House is an 1800s Greek Revival Mansion that housed the John T. McMurran family beginning in 1841.
Ranger Led Tours are offered at the main house. We did not have the chance to take a tour due to time restraints.
During the tours, you can learn more about the story of everyday life in antebellum Natchez.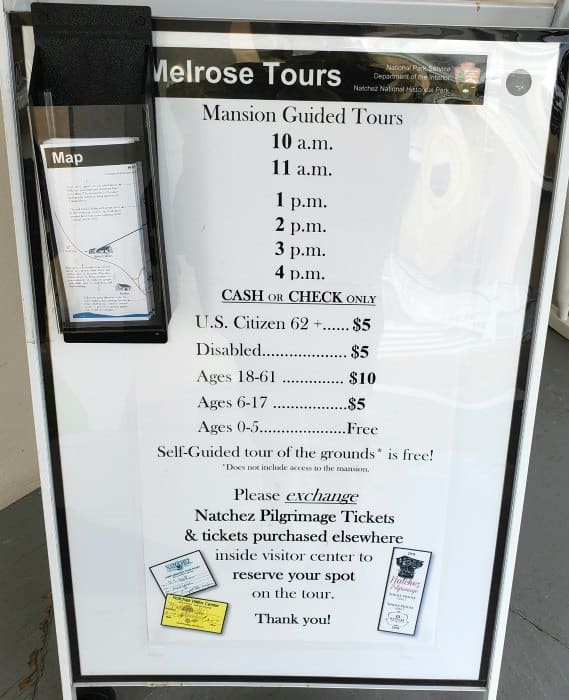 If you are can't make one of the ranger-guided tours you can take a self-guided tour of the grounds.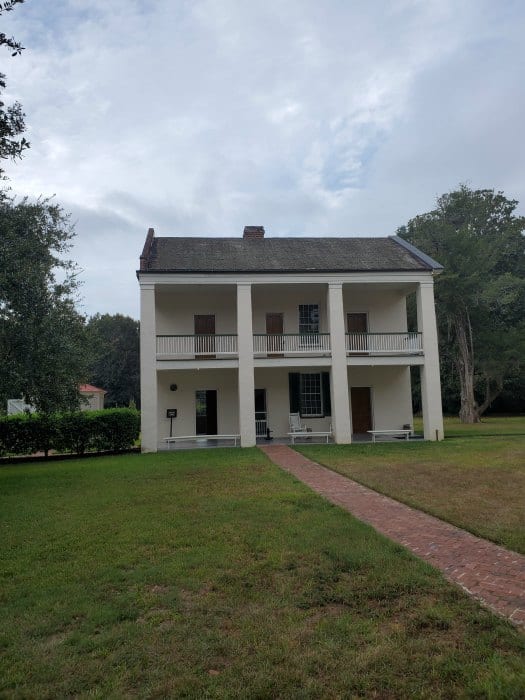 The dairy and laundry are located behind the main house.
Cows were raised on the plantation. Milk was processed and preserved in the dairy.
The 2nd story was used at the living quarters for 3 house slaves.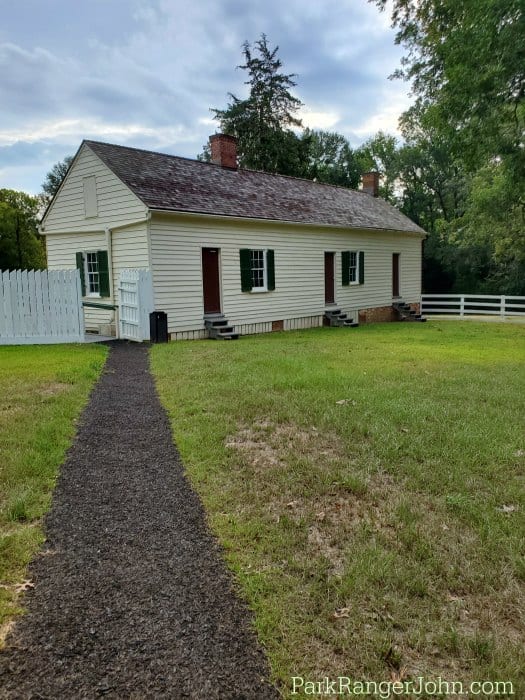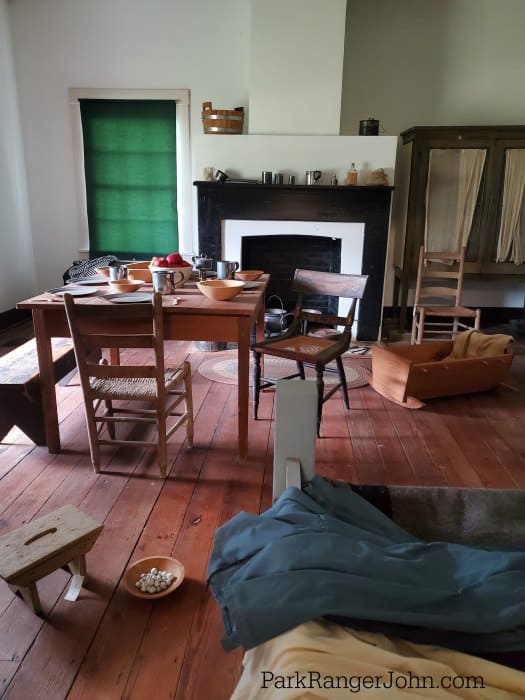 Behind the Melrose House, there is a walkway to the former slave's house. Please make sure you visit this part of the park.
The interpretive panels do a great job of really showing what life was like for slaves in this region.
These cabins were the living quarters for approximately 15 enslaved people including gardeners and blacksmith.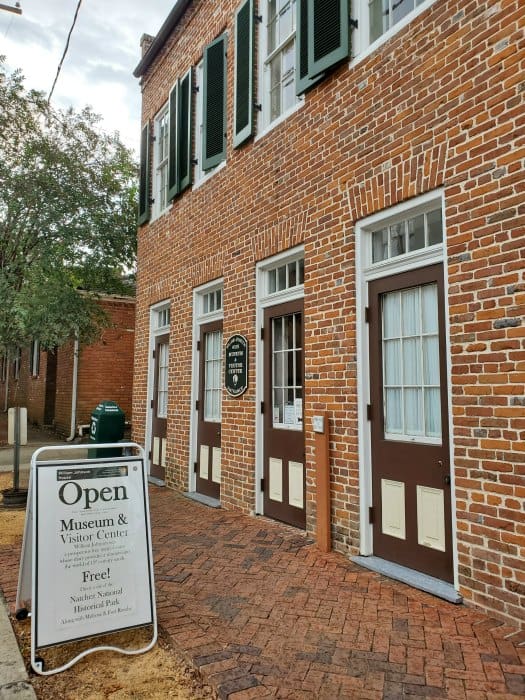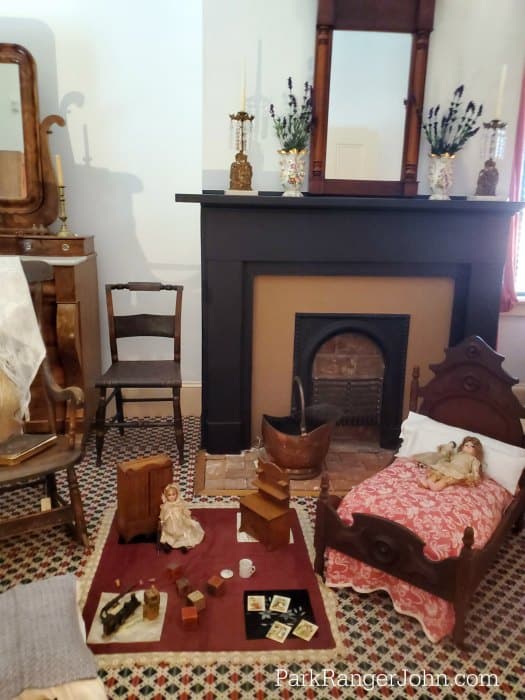 William Johnson House
William Johnson House is located in the town of Natchez.
William Johnson was a slave who was freed. He started out as a barber and eventually owned multiple barbershops, a farm, rental property, and timber.
The William Johnson House Museum includes a small store and museum on the 1st floor.
Upstairs you can view where the Johnson family lived. One thing to know is it is a steep outdoor staircase to reach the living quarters.
If you have any issues with stairs I would be very careful or skip the upstairs portion and enjoy the museum.
The museum and living quarters do an amazing job of sharing about the life of free African Americans in the pre-Civil War South.
One thing we found fascinating is William Johnson kept an in-depth diary from 1835-1851 which detailed everyday life in Natchez.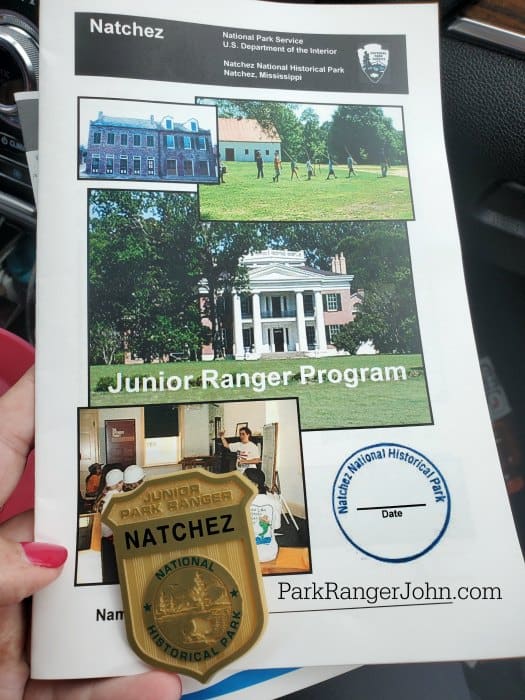 Junior Ranger Program
The Junior Ranger Program is a fantastic way to deep dive into learning more about the park.
Programs can be picked up at both Melrose House and William Johnson House.
You can print the Junior Ranger Booklet at home before your visit.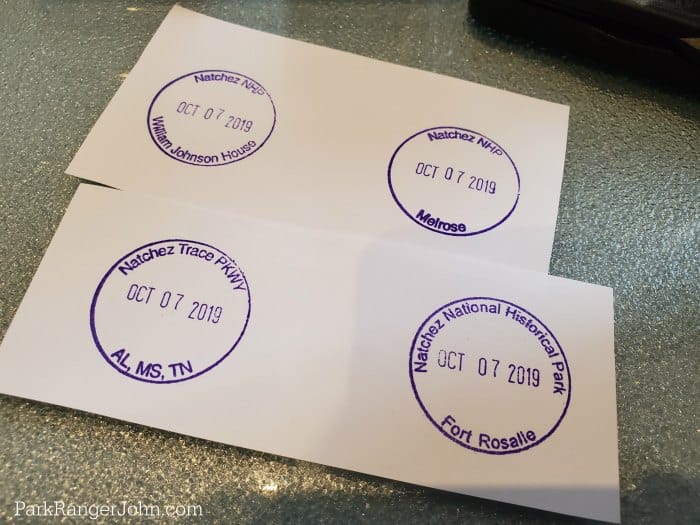 Things to know when planning a visit to Natchez NHP
The park is open year-round.
Park Addresses
Melrose Estate is located at 1 Melrose-Montebello Parkway, Natchez, MS 39120.
William Johnson House is located at 212 State Street, Natchez, MS 39120.
Natchez National Historical Park Headquarters and the Natchez Visitor Center is located at the intersection of U.S. Highway 84 and Canal Street in Natchez, MS.
Closest Airports:
Alexandria, LA (70 miles)
Baton Rouge, LA (90 miles)
Monroe, LA (95 miles)
New Orleans, LA (170 miles)
Jackson, MS (105 miles)
Time Zone - The park is located in the Central Time Zone.
The Natchez Hop On Hop Off Tourbus stops at Melrose House and the Natchez Visitor Center, and Fort Rosalie. You could easily walk from a stop to the William Johnson House.
National Park Sites near Natchez National Historical Park
Cane River Creole National Historical Park
Poverty Point National Monument
Vicksburg National Military Park
Natchez Trace Parkway
Check out all of the Mississippi National Parks along with neighboring National Parks in Alabama, National Parks in Louisiana, National Parks in Tennessee, and Arkansas National Parks.