Poverty Point was designated a National Historic Landmark in 1962, then authorized as a National Monument in 1988. Today Poverty Point is Managed by the State of Louisiana as Poverty Point State Historic Site.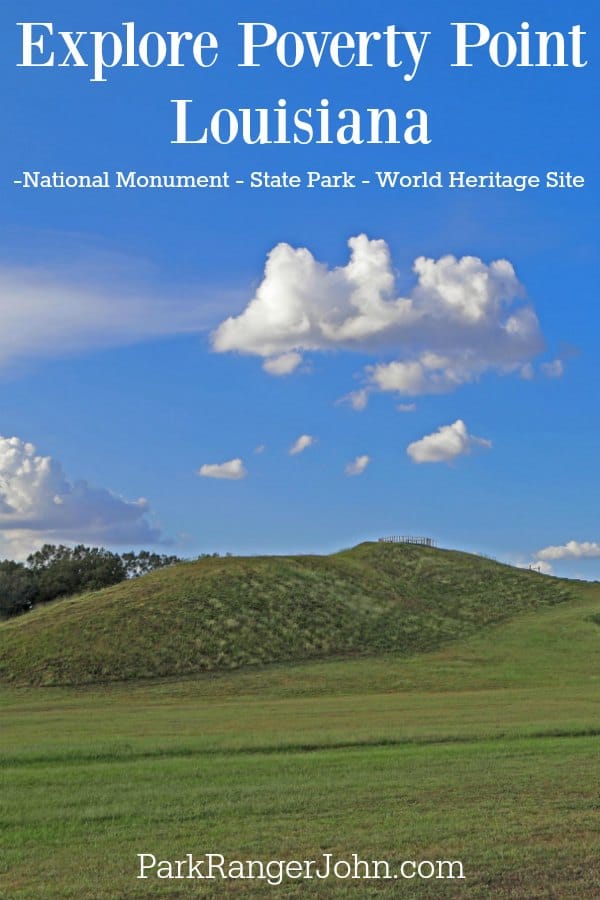 Poverty Point National Monument
Where is Poverty Point Located?
It is located in Northeastern Louisiana. The park is approximately 250 miles north of New Orleans. 150 miles east of Shreveport, Louisiana.
Driving Directions:
From I-20, Take Exit 153 toward Delhi. Drive North On La. Hwy. 17, turn right on LA. Hwy. 134 and look for the signs to the park.
Park Address:
6859 La. Hwy. 577
Pioneer, LA. 71266
GPS:
32.636149, -91.403273
Phone Number:
(318) 926-5492
What is Poverty Point
Poverty Point archaeological site is a massive earthwork complex of mounds and earthen ridges. The American Indians began to build this incredible sight around 1650 BC and was abandoned around 1100 BC.
What makes this site particularly interesting is that they were hunters and gatherers and not farmers thus making this highly sophisticated earthworks system from millions of cubic feet of raw material with nothing more than baskets carried by hand an engineering marvel for its time.
It is considered by many as the "New York City" of it's day. They also had to be very resourceful as there was no stone in this area. It is speculated that they had a trading network from utilizing the rivers and river valleys to gather the stone they needed for arrows and tools, etc.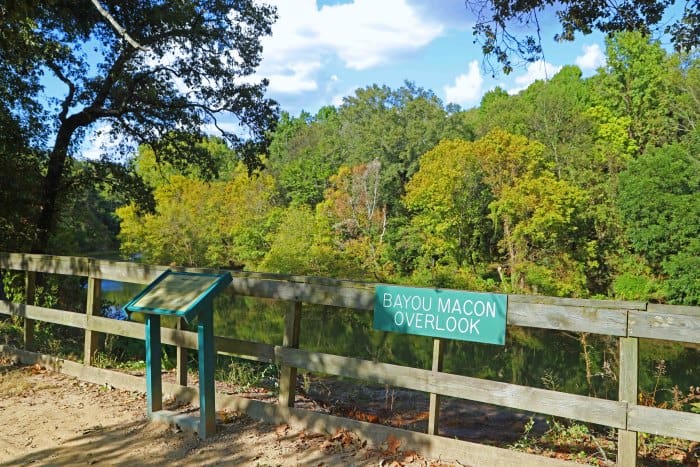 How did Poverty Point get its name?
It is unknown what the American Indians called this place. Poverty Point gets its name from the historic plantation that was established at this location.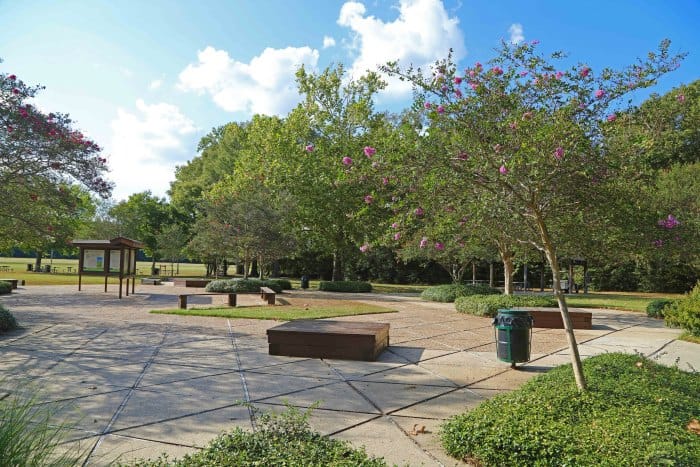 Things to do
The park is approximately 900 acres including a visitor center and an auto tour route.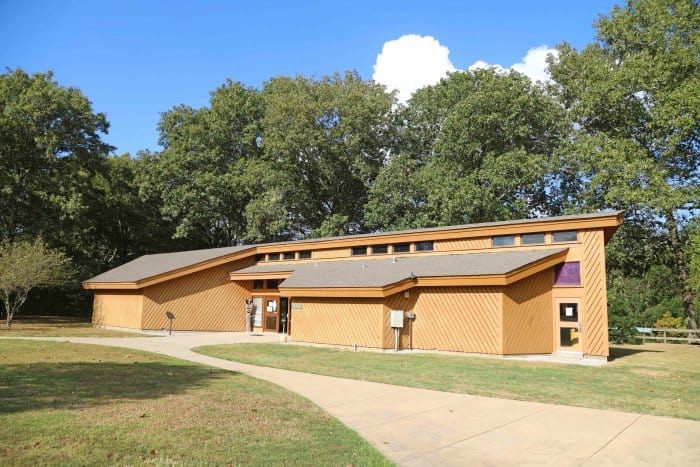 Visitor Center
The park's visitor center has numerous interpretative panels filled with information about this park. There is also a short movie worth watching and a place to get your Junior Ranger booklet before heading out into the park.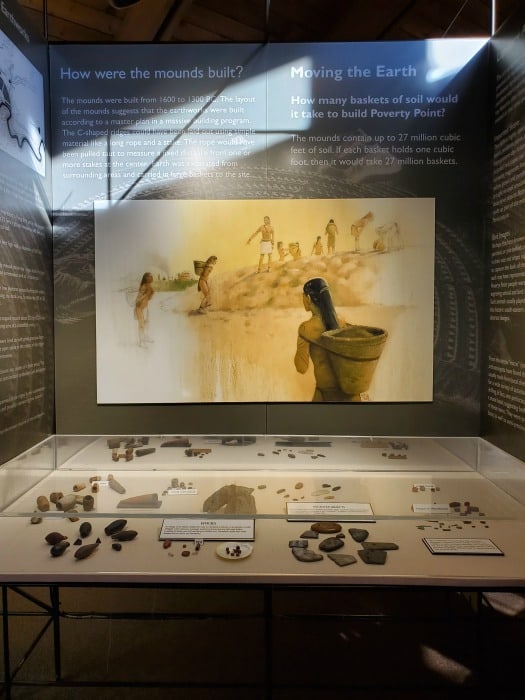 Auto tour
Make sure to pick up a copy of the "Driving Guide Poverty Point World Heritage Site Epps, Louisiana" brochure before heading out. This guide has information on eleven stops along this short auto tour route describing everything you are seeing in this prehistoric earthwork.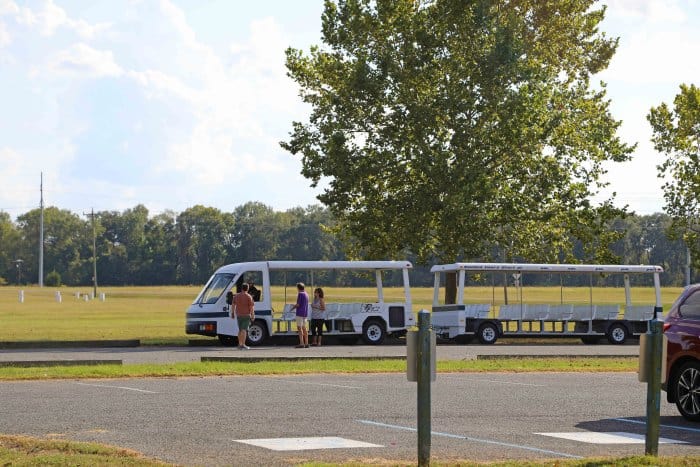 Tram Tour
Tram tours are available every Wednesday through Sunday. Tour times begin at 10:00 a.m., 11:30 a.m., 1:00 p.m., and 3:00 p.m., Year-round. Trams do not run on holidays and during inclement weather.
Hiking
The 2.6-mile trail takes you through the earthworks as you hike through the mounds and learn about the history of the area. The trail has no shade so come prepared.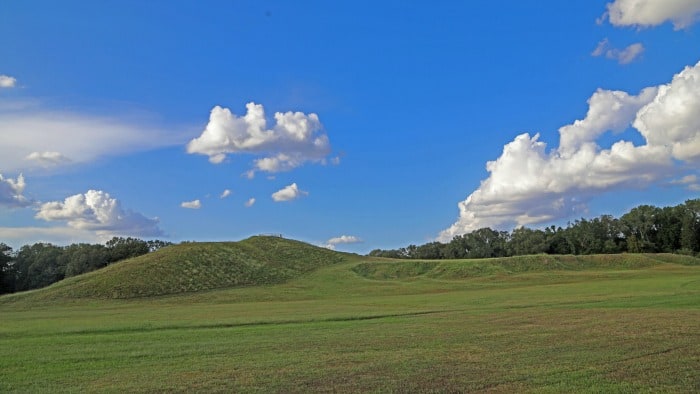 Things to know and what to bring
Poverty Point is located on (CDT) Central Daylight Time
The cost is $4 per person. Seniors 62 and over and Children 3 and younger are free.
Tours are offered daily from Wednesday through Sunday.
The park is open daily 9:00 am-5:00 pm. The park closes for Thanksgiving Day, Christmas Day, and New Year's Day.
There are no cities/services around the park. The closest cities are Vicksburg, Ms. or Monroe, La. and both are approximately an hour from the park. Make sure you have a full tank of gas and have a lunch with you.
If you plan to take the 2.6 mile hike, make sure to bring water, sunscreen and insect repellent.
For more information on Poverty Point, make sure to read The Ancient Mounds of Poverty Point: Place of Rings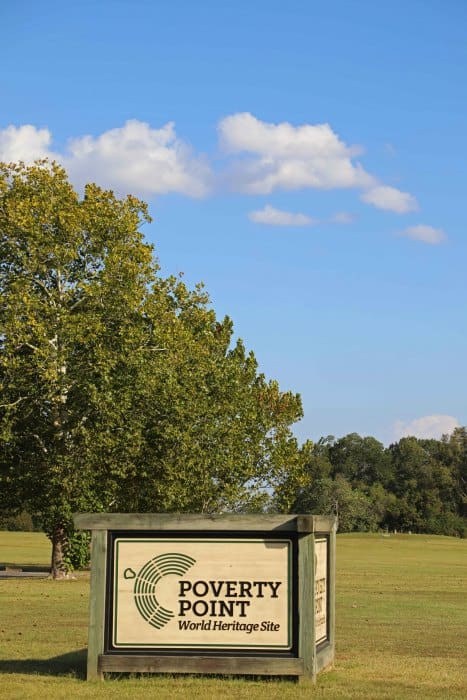 National Park Sites near Poverty Point National Monument
Vicksburg National Military Park
Arkansas Post National Memorial
President William Jefferson Clinton Birthplace Home National Historic Site
Cane River Creole National Historical Park
Make sure to check out other great National Park sites in Louisiana, National Park Sites in Arkansas and, National Park Sites in Mississippi.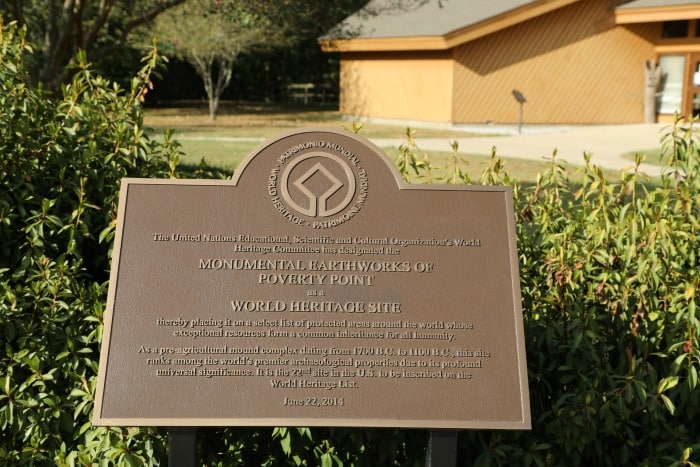 Poverty Point NM is a UNESCO World Heritage Site! Check out all of the US World Heritage List.