Complete Guide to Poverty Point National Monument in Louisiana, a World Heritage Site, including things to do, tours, history, hours, directions, and so much more.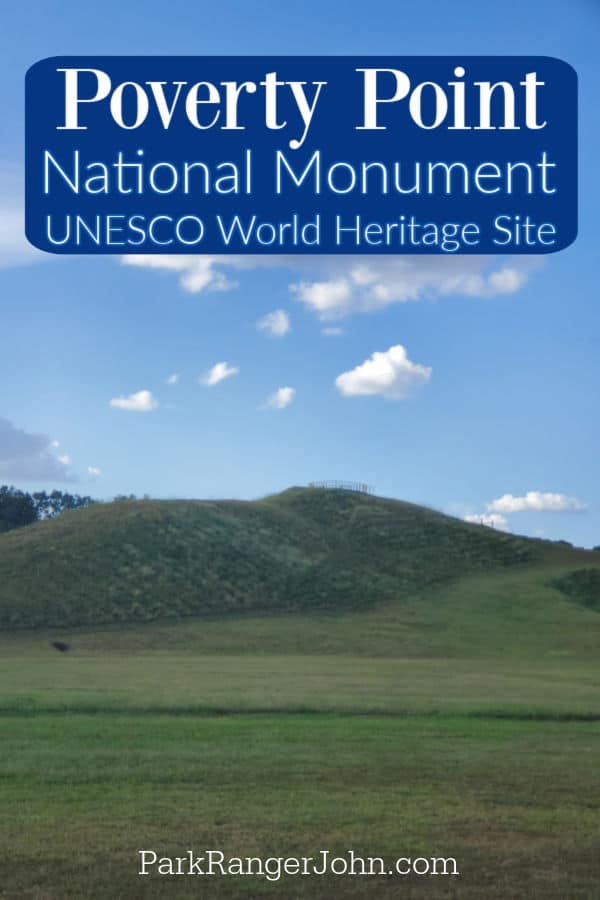 Poverty Point National Monument
Poverty Point was designated a National Historic Landmark in 1962, then authorized as a National Monument in 1988. Today Poverty Point is Managed by the State of Louisiana as Poverty Point State Historic Site.
About Poverty Point National Monument
Poverty Point archaeological site is a massive earthwork complex of mounds and earthen ridges. The American Indians began to build this incredible sight around 1650 BC, and it was abandoned around 1100 BC.
What makes this site particularly interesting is that they were hunters and gatherers and not farmers, thus making this highly sophisticated earthworks system from millions of cubic feet of raw material with nothing more than baskets carried by hand an engineering marvel for its time.
It is considered by many as the "New York City" of its day. They also had to be very resourceful as there was no stone in this area. It is speculated that they had a trading network from utilizing the rivers and river valleys to gather the stone they needed for arrows and tools, etc.
How did Poverty Point get its name?
It is unknown what the American Indians called this place. Poverty Point gets its name from the historic plantation that was established at this location.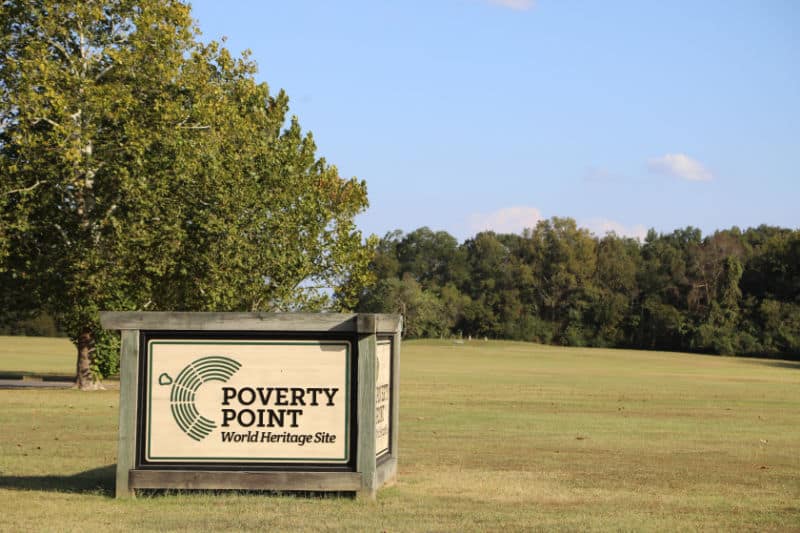 Is Poverty Point National Monument worth visiting?
Poverty Point National Monument is a beautiful and peaceful place to visit, making it a great destination for people who are looking to relax and get away from the hustle and bustle of everyday life.
It is also an ideal place for people who enjoy outdoor activities, such as hiking, birdwatching, and other outdoor activities due to the park's trails and diverse wildlife.
We really enjoyed our visit to the park. The monumental earthworks of Poverty Point were so much bigger than we expected them to be.
The hours of labor it must have taken to build the complex array of earthen mounds is amazing. Visiting the park gives you the opportunity to visit one of North America's most important archeological sites.
The Junior Ranger program helped us deep dive into learning more about the park. The park film did a great job detailing the history and why the park is so important.
The site is 3,400 years old with a unique geometric design that is a masterpiece of engineering. Massive earthworks can be found throughout here, including one dating back to 2,000 years ago.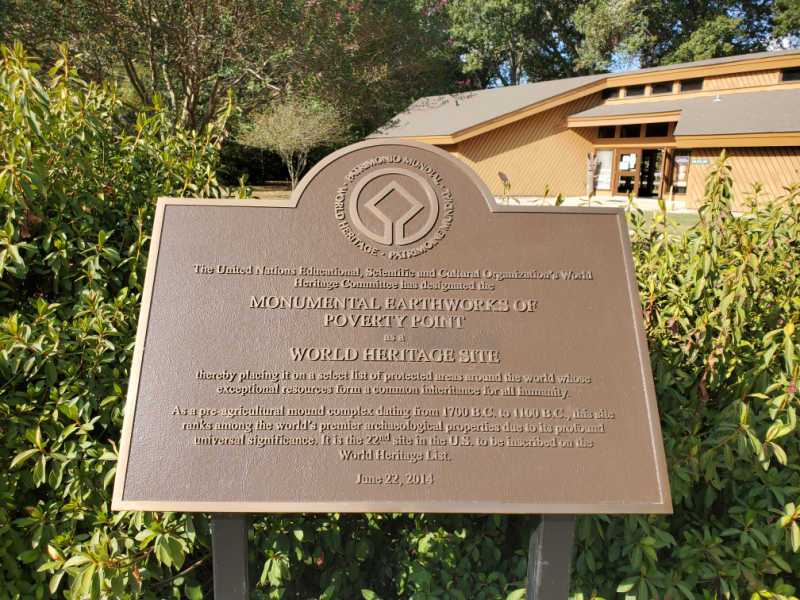 History of Poverty Point National Monument
Poverty Point National Monument is located in northeastern Louisiana, about 50 miles east of the town of Monroe. The site was designated a national monument in 1988 and is managed by the State of Louisiana.
Poverty Point is a prehistoric earthwork constructed by the nearly forgotten culture living there, dating all the way back to 1700 BCE. The site got its name from the Poverty Point Plantation that occupied the same land area at a much later time in history.
The site built contained earthen ridges, earthen mounds, and the culture's central plaza. The core of the site is roughly 345 acres, but it is believed the ancient culture was spread in an even larger area, some believing the Poverty Point culture occupied much of the southeastern woodlands.
Poverty Point is located about 15 miles from the Mississippi River and right along the edge of Macon Ridge in Louisiana.
Since the 1950s, numerous archeological excavations have taken place at the site. It is called the largest and most complex earthwork creation and ceremonial location in North America.
Archeologists consider it a mysterious feat how the culture was able to create such an organized and well planned site without the use of modern tools, domesticated animals or wheeled carts.
Because of the amount of domestic tools, and human figurines excavated at the site, archeologists believe Poverty Point was an ancient residential village and a trade and ceremonial location.
The central area of the monument is the six C-shaped ridges, each being separated from the next by a gulley. Today, the tallest ridges measure about 6 feet high, but archeologists believe they were originally much higher, and have been worn away over the years.
Using radiocarbon dating, they have been able to determine that these ridges were constructed sometime between 1600 and 1300 BCE. Nothing else like these 6 ridges exist anywhere in the world.
The large mounds discovered at the site are name alphabetically as Mounds A-F.
Mound A, commonly known as Bird Mound, is one of the highest in North America. Shallow pits near Mound A suggest the culture carried the dirt from that location to build the Mound, which archeologists have discovered was built quickly.
Mound B looked to be built in several stages and showed signs of charcoal and fire pits. It has been disputed that the culture possibly cremated their dead, but no solid evidence has been found to definitively support this.
Numerous other cultures of mound builders did so for the purpose of ceremonial sites and burying their dead. Archeologists cannot prove this was the case with the Poverty Point culture.
It is believed the large mounds symbolized power and wealth. Wooden posts have been found on the outside of the ridges, and it is believed these are the remains of homes and that the residential areas outlined the ridges.
Enclosed inside the innermost ridge is a 37 acre site that is believed to have been the Plaza of the site. The remains of massive postholes standing up to 213 feet in diameter were found here. It is believed the Plaza was an ideal meeting place and also possibly a perfect location for astronomical viewing.
As mentioned, the artifacts found at the site have served as an important piece of the puzzle when studying the culture and daily lives of the Poverty Point people. Ceramic human figurines and owl designs carved from red jasper stone are among the artifacts that have been found.
These things point to the fact that art was very important to these people and identifies certain animals that possibly held spiritual significance.
When looking at the stone used for various artifacts and building purposes, scientists have found rocks and minerals at the site that came from as far north as Iowa and as far east as the Appalachians.
Thanks to the Mississippi River proximity, it is believed the Poverty Point people used the tributaries for traveling.
Over the years, many other groups of people and Native American tribes have lived at the site and made changes to the landscape.
The history of Poverty Point World Heritage Site and the research that continues to happen about these fascinating ancient people tell the prehistoric story of the land of Louisiana and the dedication and intelligence of our centuries old ancestors.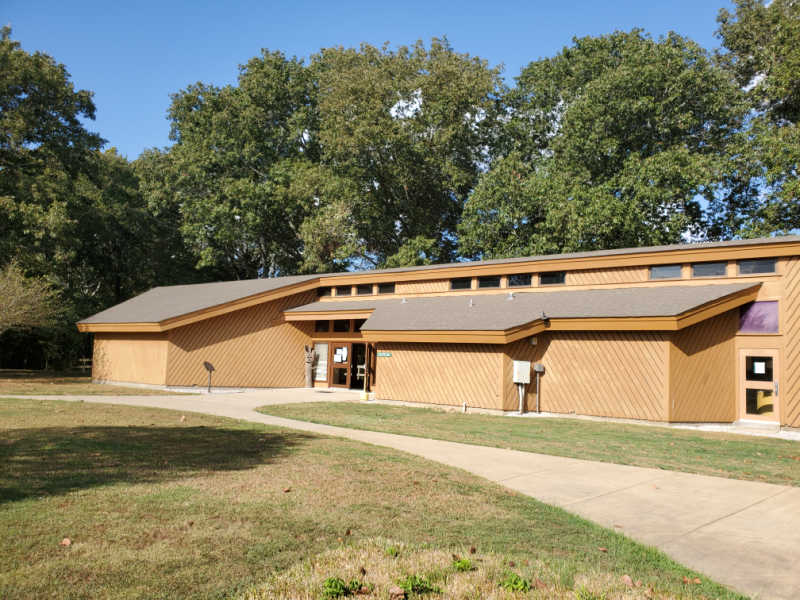 Things to know before your visit to Poverty Point National Monument
Entrance fee
Entrance Fees - $4.00 per person
Free for seniors (62 and over) & children 3 and under. Call in advance if you are planning to bring a group.
Planning a National Park vacation? America the Beautiful/National Park Pass covers entrance fees for an entire year to all US National Park Sites and over 2,000 Federal Recreation Fee Sites.
The park pass covers everyone in the car for per vehicle sites and for up to 4 adults for per-person sites.
Buy on REI.com and REI will donate 10% of pass proceeds to the National Forest Foundation, National Park Foundation and the U.S. Endowment for Forestry & Communities.
Learn more about National Park Passes for parks that have an entrance fee.
Free Entrance Days -Mark your calendars with the five free entrance days the National Park Service offers annually.
Time Zone
Central Time Zone
Pets
Pets are allowed in parking areas and along paved roads but not inside the buildings. Must be restrained or kept on a leash no longer than 6 feet at all times.
Dogs must wear a collar with current tags at all times. Pick up after your dog at all times and leave no trace.

Cell Service
Cell service will depend on your carrier. We had pretty good service during our visit.
Park Hours
The park is open daily from 9 AM to 5 PM
The visitor center is closed on Thanksgiving Day, Christmas Day, and New Year's Day.
Wi-Fi
There is no public Wi-Fi available.
Insect Repellent
Insect repellent is always a great idea when outdoors, especially if you are around any body of water.
We use Permethrin Spray on our clothes before our park trips.
Water Bottle
Make sure to bring your own water bottle and plenty of water with you. Plastic water bottles are not sold in the park.
Parking
There is a large parking area near the visitor center.
Food/Restaurants
There are no restaurants within the park.
Gas
There are no gas stations in the park.
Drones
Drones are not permitted within National Park Sites.
National Park Passport Stamps
National Park Passport stamps can be found in the visitor center.
Make sure to bring your National Park Passport Book with you or we like to pack these circle stickers so we don't have to bring our entire book with us.
Electric Vehicle Charging
There are 4 electric vehicle charging stations within a 30 mile radius of Pioneer, LA 71266.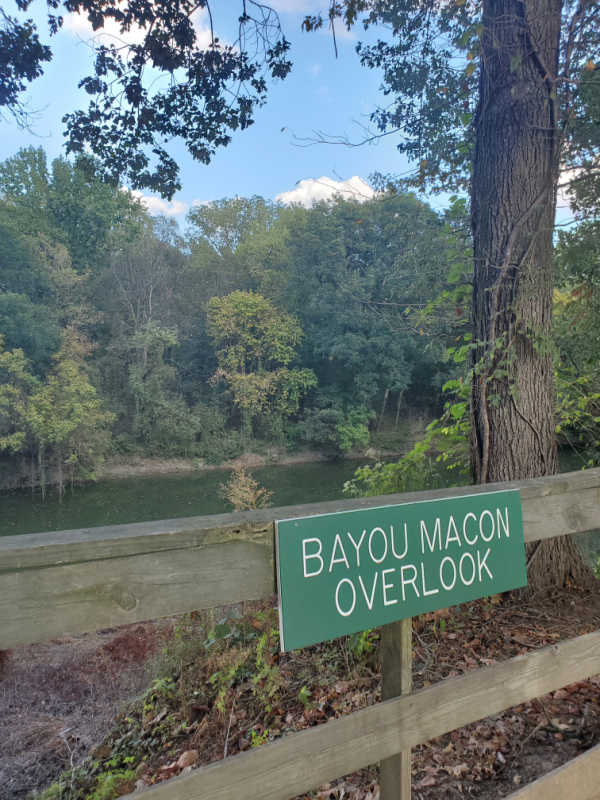 Details about Poverty Point National Monument
One thing to know about Poverty Point is it is co-managed between the State of Louisiana, Louisiana State Parks, and the National Park Service.
Size - 400 acres
Check out how the park compares to other National Parks by Size.
Date Established
June 13, 1962 - Designated a National Historic Landmark
October 31, 1988 - Designated a National Monument.
2014 - Named a UNESCO World Heritage Site for rare distinction for Archeological Sites in the US. The 1,001st property added to the World Heritage List.
National Park Address
6859 La. Hwy. 577
Pioneer, LA. 71266
United States of America
GPS:
32.636149, -91.403273
Phone Number:
(318) 926-5492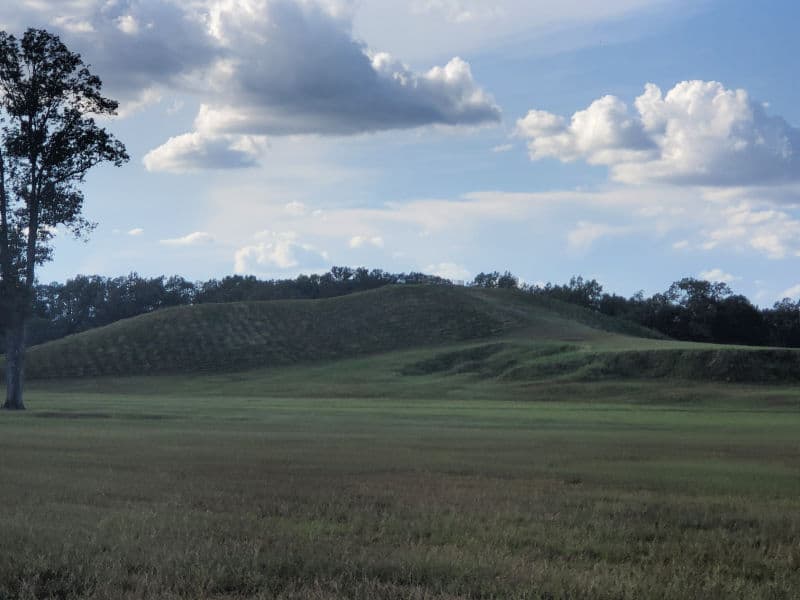 Where is Poverty Point National Monument?
The park is located in Northeast Louisiana. The park is approximately 250 miles north of New Orleans. 150 miles east of Shreveport, Louisiana.
Estimated distance from major cities nearby
Baton Rouge, LA - 190 miles
Memphis, TN - 220 miles
New Orleans, LA - 260 miles
Birmingham, AL - 330 miles
Garland, TX - 360 miles
Plano, TX - 370 miles
Dallas, TX - 380 miles - Check out all of the National Parks near Dallas
Arlington, TX - 390 miles
Fort Worth, TX - 400 miles
Houston, TX - 410 miles
Austin, TX - 487 miles - Check out all of the National Parks near Austin
Estimated Distance from nearby National Park
Hot Springs National Park - 234 miles
Mammoth Cave National Park - 515 miles
Gateway Arch National Park - 503 miles
Congaree National Park - 703 miles
Great Smoky Mountains National Park - 581 miles
Big Bend National Park - 873 miles
Where is the National Park Visitor Center?
The visitor center is located inside the park, near the parking lot.
There are no Federal Government or National Park Service facilities. The state park facilities include the visitor center.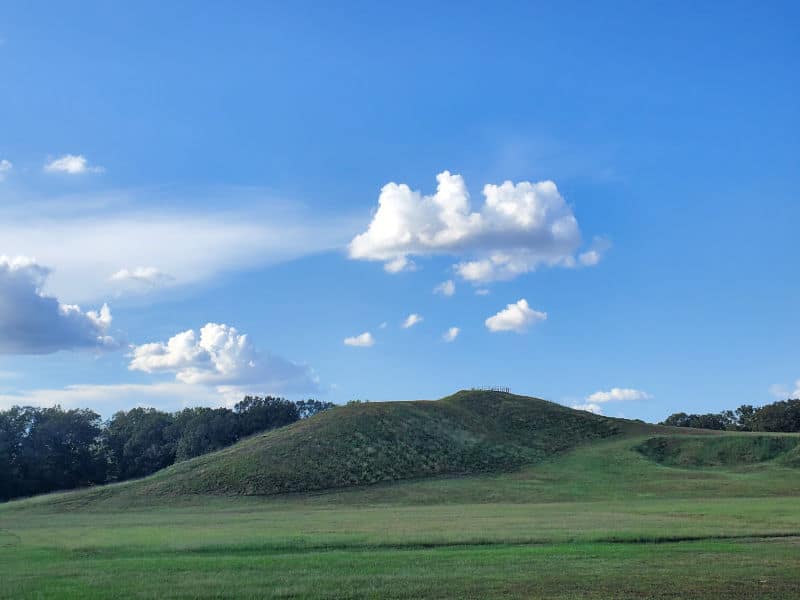 Getting to Poverty Point National Monument
Closest Airports
Monroe Regional Airport (MLU)
International Airports
Jackson-Medgar Wiley Evers International Airport (JAN)
Memphis International Airport
Louis Armstrong New Orleans International Airport (MSY)
Regional Airports
Mid Delta Regional Airport (GLH)
Driving Directions
By car, from Interstate 20, take the Delhi exit and travel north on LA 17, east on LA 134 and north on LA 577.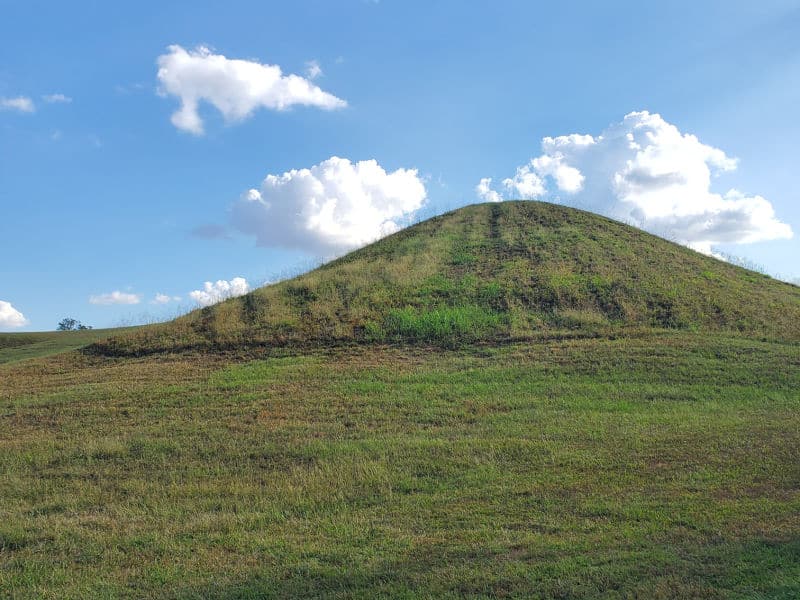 Best time to visit Poverty Point National Monument
You can visit Poverty Point National Monument any time of the year because the park is open all year round and offers a wide variety of activities and attractions.
Regardless of when you visit, you will have the opportunity to explore the ancient earthworks and learn about the region's rich cultural history.
Weather and Seasons
The warmest weather occurs from May 23rd to September 24th, when the average daily high temperature exceeds 85 degrees.
The coolest weather occurs from November 29th to February 23rd, when the average daily high temperature is below 62 degrees.
The snowiest weather usually occurs between January 11th to January 29th, with an average snowfall of at least 1 inch a month. January gets the most snow with an average snowfall of 1 inch.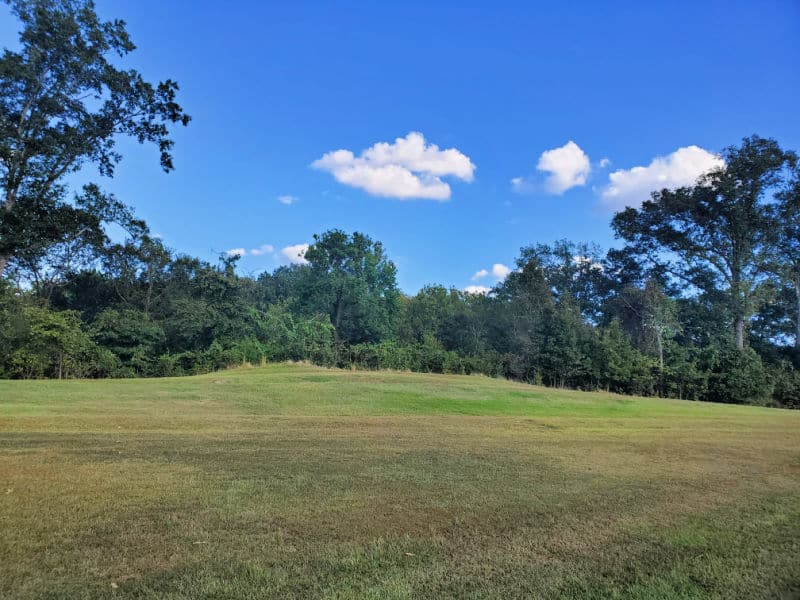 Best Things to do in Poverty Point National Monument
The park is approximately 900 acres including a visitor center and an auto tour route.
Visitor Center
The park's visitor center has numerous interpretative panels filled with information about North America's largest prehistoric earthworks.
There is also a short movie worth watching and a place to get your Junior Ranger booklet before heading out into the park.
Make sure to check out the interpretive displays with stone tools, projectile points, and Native American Artifacts.
There is also great information describing how the platform mounds may have been built and the archaeological excavations that have happened.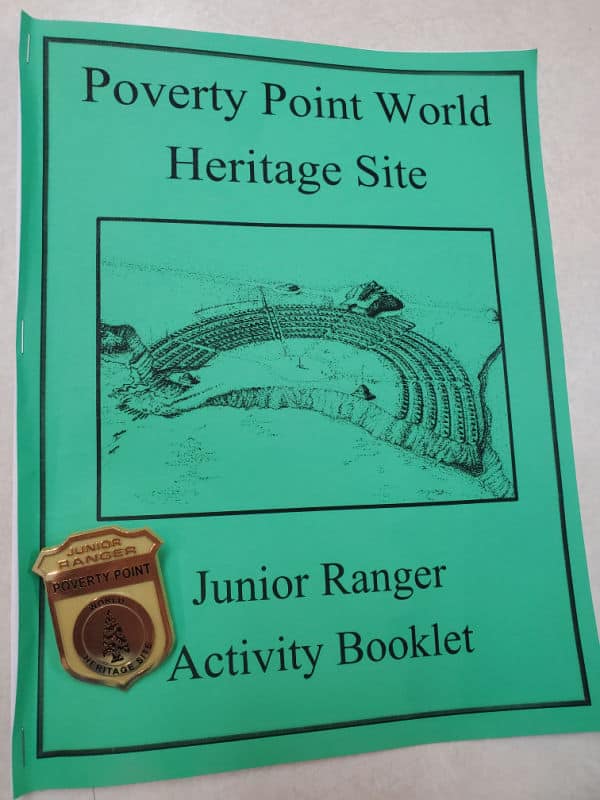 The Junior Ranger program is a great way for visitors of all ages to learn more about the park. Most of the answers can be found in the visitor center or during the park movie.
Auto Tour
Make sure to pick up a copy of the "Driving Guide Poverty Point World Heritage Site Epps, Louisiana" brochure before heading out. This guide has information on eleven stops along this short auto tour route describing everything you see in this prehistoric earthwork.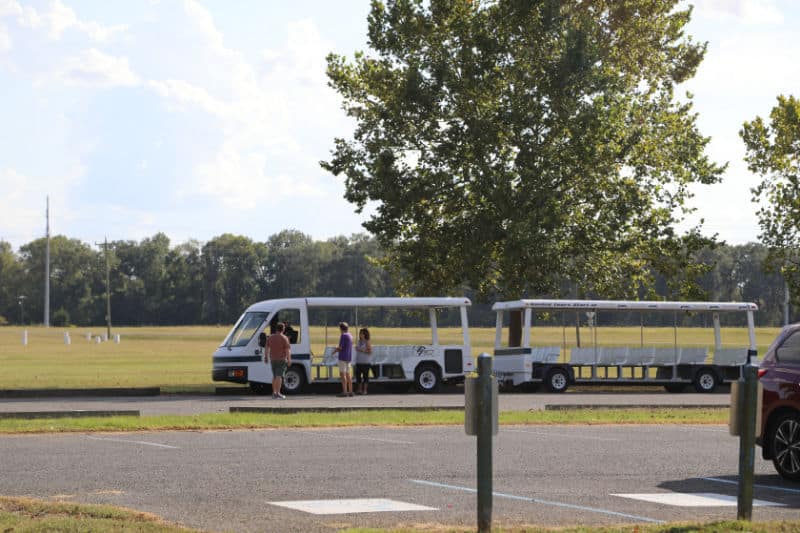 Tram Tour
Tram tours are available every Wednesday through Sunday. Tour times begin at 10:00 a.m., 11:30 a.m., 1:00 p.m., and 3:00 p.m., Year-round. Trams do not run on holidays and during inclement weather.
Hiking in Poverty Point National Monument
The 2.6-mile trail takes you through the earthworks as you hike through the mounds and learn about the history of the area. The trail has no shade so come prepared.
Always carry the 10 essentials for outdoor survival when exploring.
How to beat the crowds in Poverty Point National Monument?
We did not experience any crowds during our visit to Poverty Point State Park. We were able to enjoy the driving tour without seeing anyone else.
Where to stay when visiting Poverty Point National Monument
There are no National Park Lodges within the park.
Nearby lodging includes:
Champions Black Bear Lodge - free full breakfast, 9 holes of golf, and mini golf at Champions Black Bear Lodge. The onsite bistro, Restaurant, features Asian cuisine. Free in-room Wi-Fi and a bar are available to all guests.
Best Western Delhi Inn - free continental breakfast and a business center. Guests can connect to free in-room Wi-Fi.
Days Inn by Wyndham Rayville - Free in room Wi-Fi, outdoor pool, free parking, air condition.
Click on the map below to see additional vacation rentals and lodging near the park.


Camping
For a fun adventure check out Escape Campervans. These campervans have built in beds, kitchen area with refrigerators, and more. You can have them fully set up with kitchen supplies, bedding, and other fun extras. They are painted with epic designs you can't miss!
Escape Campervans has offices in Vancouver, Seattle, Portland, San Francisco, Las Vegas, Los Angeles, Phoenix, Salt Lake City, Denver, Chicago, New York, and Orlando
Additional Resources
For more information on Poverty Point, make sure to read The Ancient Mounds of Poverty Point: Place of Rings
Parks Near Poverty Point National Monument
Vicksburg National Military Park- 55 miles
Medgar and Myrlie Evers Home National Monument - 95 miles
Natchez Trace Parkway and National Historic Trail
Natchez National Historical Park - 110 miles
Arkansas Post National Memorial - 117 miles
President William Jefferson Clinton Birthplace Home National Historic Site
Cane River Creole National Historical Park - 165 miles
Make sure to check out other great National Park sites in Louisiana, National Park Sites in Arkansas and, National Park Sites in Mississippi.
Poverty Point NM is a UNESCO World Heritage Site! Check out all of the US World Heritage List.
Check out all of the National Monuments managed by the NPS