Tennessee National Parks include multiple historic sites, battlefields, and military parks. Along with the gorgeous Smoky Mountain National Park which is a must-visit for any park lover. Tons of trails, wildlife, great scenery and more to explore.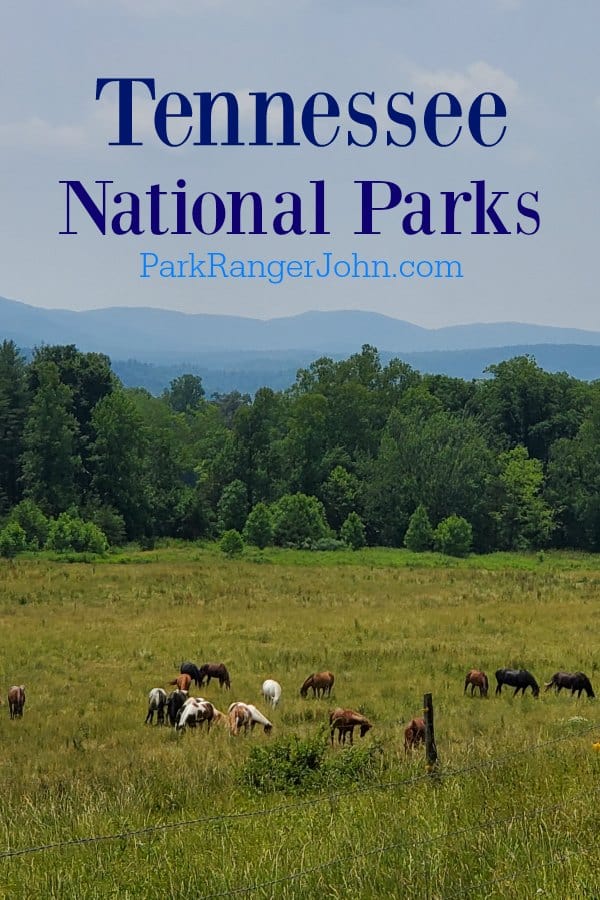 National Parks in Tennessee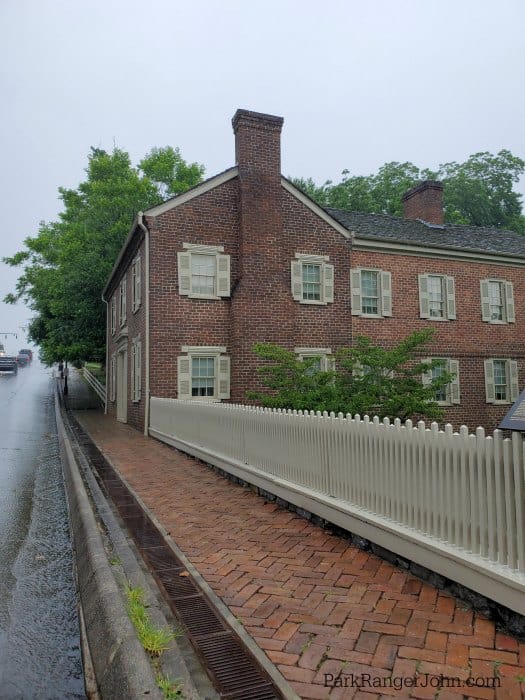 Andrew Johnson NHS is located in eastern Tennessee approximately 55 miles east of Knoxville. The park is open year-round though winter conditions can affect travel. The park provides the opportunity to see Andrew Johnson's tailor shop and learn more about this life.
Andrew Johnson became president after the assassination of Abraham Lincoln. He had a very interesting political career including being impeached, tried and acquitted on charges of violating the Tenure of the Office Act.
He grew up in Greeneville, Tennessee as a boy and maintained houses in this area for his entire life. Even though he never went to school he became a wealthy businessman.
The National Park site includes the tailor shop that gave Andrew Johnson his start in business, two houses that he lived in with his family, and a visitor center.
94 miles of the Appalachian Trail crosses the eastern portion of Tennessee. The trail runs an additional 160 miles along the border of Tennessee and North Carolina. The trail elevation ranges from 1,326 feet to 6,625 feet.
If you plan to do the hike within Great Smoky Mountains National Park you will need to pick up trail permits ahead of time. You will also need Great Smoky Mountain Camping permits.
For more in-depth trail information check out the Appalachian Trail Guide for Tennessee and North Carolina.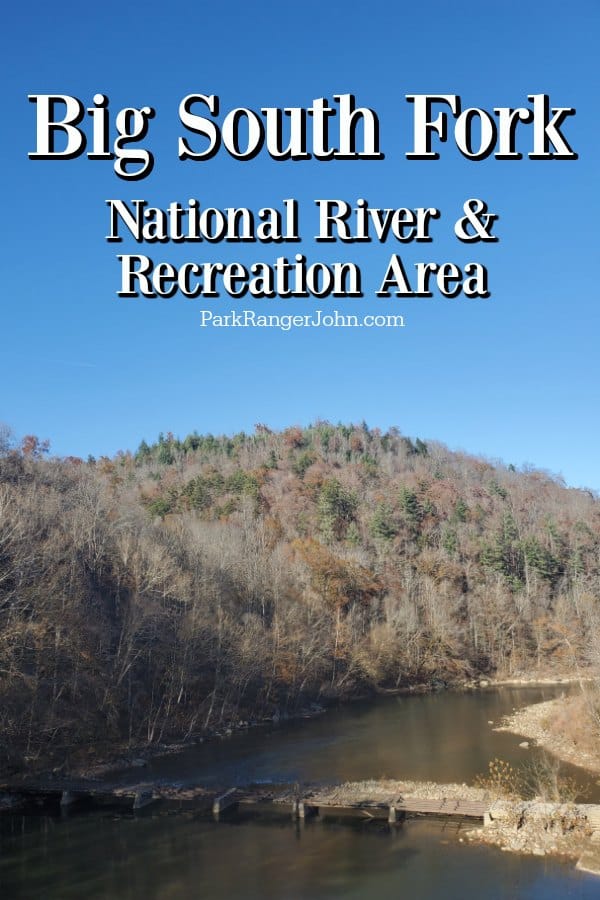 Big South Fork National River and Recreation Area are located in northeastern Tennessee approximately 125 miles northeast of Nashville. The park is open year-round but snow can affect travel. The park offers hiking, canoeing, kayaking, camping and mountain biking.
In 1974 the federal government designated nearly 200 miles of the Big South Fork of the Cumberland River as a protected area. The park includes more than 400 miles of trails along with extensive horseback riding and mountain biking trails. The park encompasses 125,000 acres of the Cumberland Plateau
The Big South Fork River is also an amazing white water rafting river with rapids up to Class IV. The river truly has a wide variety of outdoor recreation opportunities.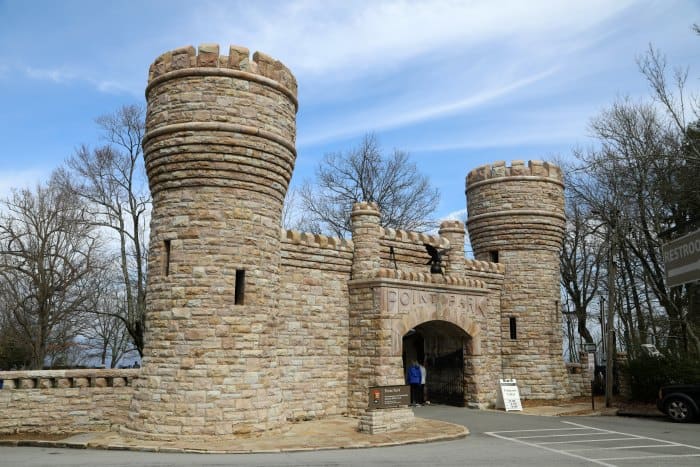 Located in Fort Oglethorpe, Ga., the Chickamauga and Chattanooga National Military Park, is a historic playground for history buffs. The park displays many monuments and exhibits from the Civil War Time. If in the area, be sure to visit the Chickamauga and Lookout Mountain Battlefields.
Be prepared to spend a few hours at minimum exploring these military parks. There are hundreds of monuments and battlefield sites explaining what happened here. The view from Lookout Mountain over the Tennessee and Georgia state line down to the Tennessee River is amazing on a clear day.
Chickamauga and Chattanooga were the first officially established National Military Park in the United States in 1895.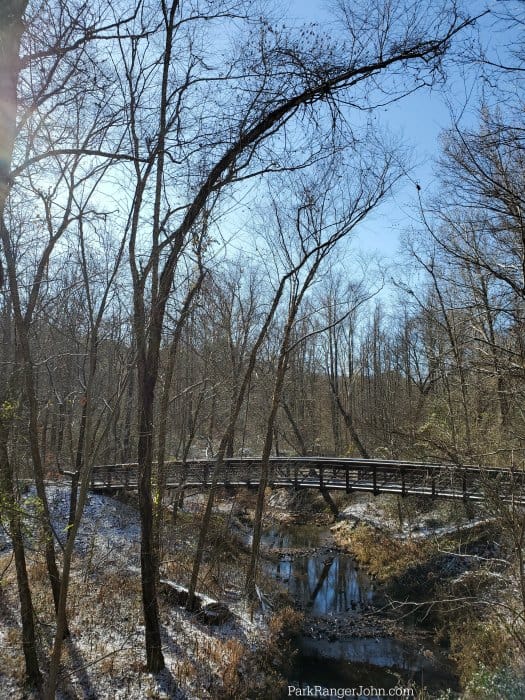 Cumberland Gap NHP is located in Western Virginia along with Tennessee and Kentucky. Cumberland Gap was the first gateway to the west.
The park has over 80 miles of trails, an overlook drive and multiple visitor centers to explore.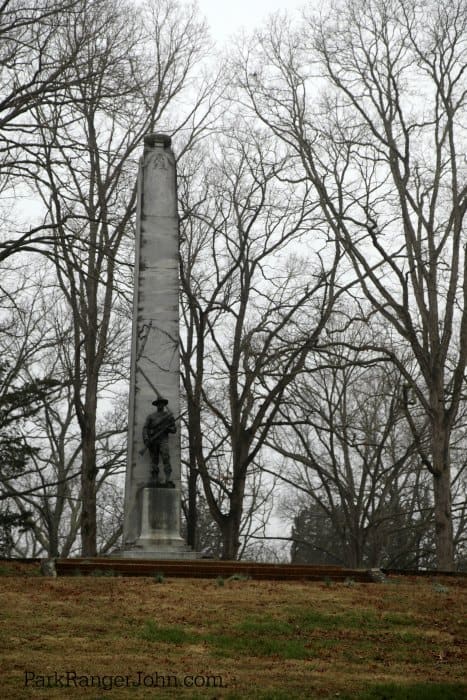 Fort Donelson National Battlefield is located in north-central Tennessee approximately 80 miles northwest of Nashville. The park is open year-round and offers the opportunity to take a driving tour of the battlefield.
Fort Donelson was the site of the first significant Union victory in the Civil war in 1862. Brigadier General Ulysses S. Grant assisted by Flag Officer Andrew H. Foote captured Fort Henry on the Tennessee River.
They then moved eastward to attack Fort Donelson on the Cumberland River. The Union forces met a greater resistance due to Fort Donelson having better defenses. The Confederates hearing that the Union troops had more troops on their way decided to escape to the southeast. Confusion and indecision led the troops to withdraw behind their previous battle lines.
Confederate Brigadier General Simon Buckner realized that their position was hopeless. He asked General Grant for terms of surrender. Grant responded with "No terms except an unconditional and immediate surrender can be accepted."
12,000 Confederate troops were taken prisoner. The news of the victory spread and caused a widespread celebration. The Union continued on to take over the city of Nashville which became a strategic spot for Union activities.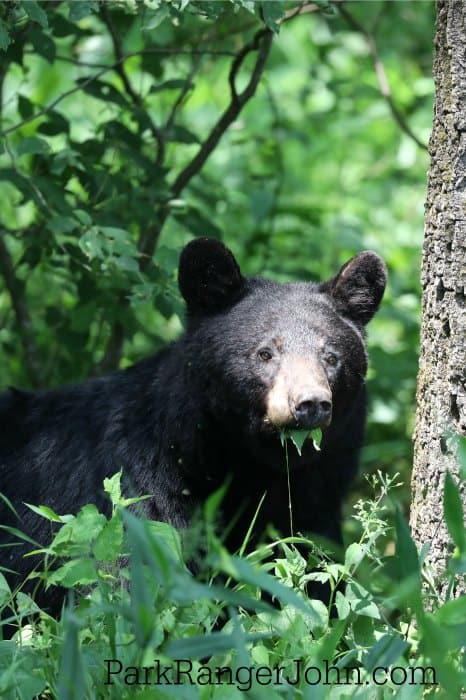 Great Smoky Mountains National Park is the most visited National Park in the country. The park is located in eastern Tennessee and western North Carolina. Open year-round the park offers epic wildlife viewing including Black Bears, historical buildings and so much more.
It is hard to describe the Great Smoky Mountains NP in only a couple of paragraphs. There is a reason the park is visited by over 11 million people a year. There is truly something for everyone within the park.
Cades Cove offers an amazing one-way autoroute that passes historical structures and has a high concentration of black bears. The entire park is filled with amazing biodiversity.
The Great Smoky Mountains span the southern Appalachian Mountains. It is estimated there may be more than 50,000 species of plants and animals within the park. There are more than 800 miles of trails that can be explored and help visitors get away from the crowds.
Manhattan Project National Historical Park
Manhattan Project NHP is located in Oak Ridge, Tennessee along with Los Alamos, New Mexico, and Hanford, Washington. The park tells the story of the creation of the atomic bomb, which helped end World War II.
In Oak Ridge, Tennessee visitors can learn about Clinton Engineer Works, which became the Oak Ridge Reservation, which was the administrative and military headquarters for the Manhattan Project.
The Oak Ridge site includes
X-10 Graphite Reactor National Historic Landmark, a pilot nuclear reactor which produced small quantities of plutonium;
Buildings 9731 and 9204-3 at the Y-12 complex, home to the electromagnetic separation process for uranium enrichment;
K-25 Building site, where gaseous diffusion uranium enrichment technology was pioneered. Buildings 9731, 9204-3 and K-25 together enriched a portion of the material for the uranium bomb.
In order to see the site's visitors need to be on a bus tour. Oak Ridge Reservation bus tour is included in the price of admission to the American Museum of Science and Energy

Natchez Trace National Scenic Trail
The Natchez Trace National Trail includes four sections in Mississippi and one in Tennessee. The trail includes 67-miles of trails.
This scenic trail offers you the opportunity to hike or horseback ride trails similar to the first travelers of the Trace. There are a total of five unconnected segments that run parallel to the Natchez Trace Parkway.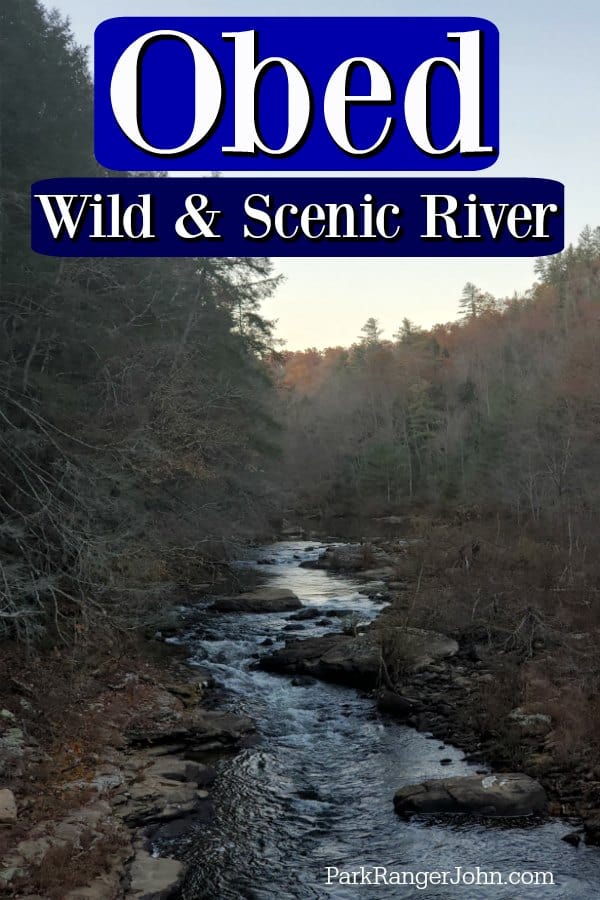 Obed Wild and Scenic River is located in east-central Tennessee approximately 45 miles northwest of Knoxville. The park is open year-round offering the opportunity to experience white water paddling, hiking, and rock climbing.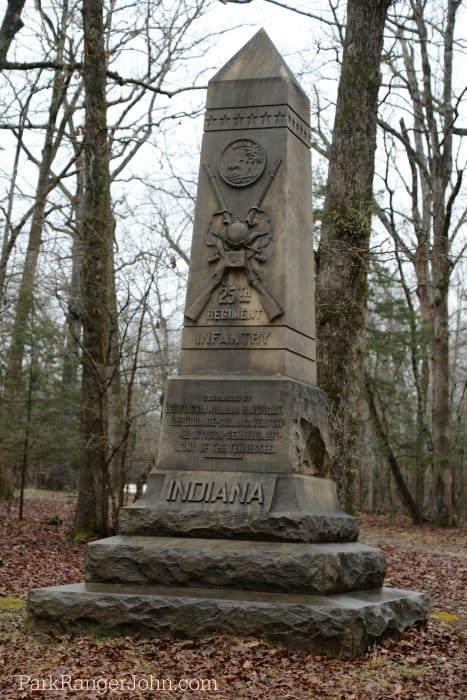 Shiloh NMP is located in southwestern Tennessee and northeastern Mississippi. The park is open year-round offering a 12.7-mile auto tour route that has 20 interpretive stops.
In 1862 during the Civil War, Union forces moved forward to attack a railroad crossing at Corinth, Mississippi. On their way south the Union forces stopped at a log church called Shiloh Meeting House near Pittsburg Landing, Tennessee.
Confederate forces marched north to engage the Union forces in battle. The rail crossing was so vital that around 100,000 soldiers battled here between April 6-7, 1862. The initial battle ended with no clear winner.
The Confederate troops withdrew south to Corinth and faced off with a larger Union force. The Confederate troops soon abandoned the railroad crossing to the Union forces.
On October 3-4, 1862, Confederate forces tried to recapture Corinth in a battle that resulted in 7,000 casualties.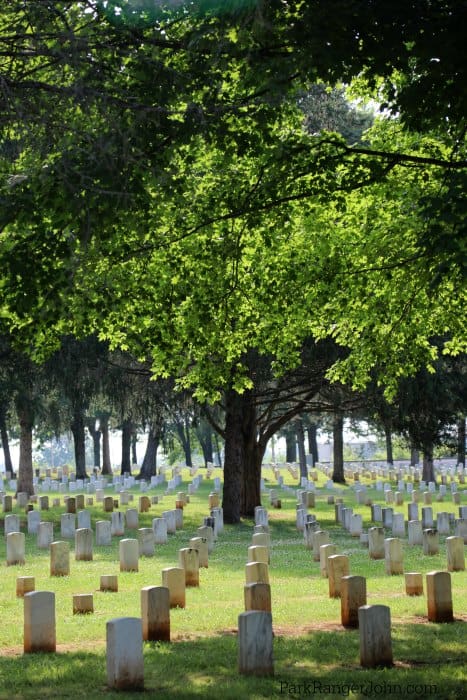 Stone River National Battlefield is located in central Tennessee approximately 25 miles southeast of Nashville. The park is open year-round and offers the opportunity to tour the Battle of Stones River battlefield.
On December 26, 1862, Union forces left Nashville to attack Confederate troops that were camped at Murfreesboro. The Battle at Stones River between December 31 to January 2, 1862, was one of the bloodiest battles of the Civil War.
23,500 soldiers were killed during the battle. This was the highest percentage of casualties of the Civil War. The battle ended with the Confederate troop withdrawing from Murfreesboro.
Today you can take an auto tour around the battlefield site and visit the visitor center. There are 7-miles of trails that connect to additional city trails.
List of National Parks in Tennessee
Affiliated Areas
Overmountain Victory National Historic Trail (NC, SC, TN, VA)
Tennessee Civil War National Heritage Area
Trail of Tears National Historic Trail (AL, AR, GA, IL, KY, MO, NC, OK, TN)
There are 12 National Parks in Tennessee receiving over 9.2 million visitors a year. These visitors produce over $664 million in economic benefits from tourism.
Tennessee National Parks include 1 National Heritage Area, 1 Wild and Scenic River managed by the National Park Service, 4 National Trails, and 2.085 National Register of Historic Places Listings.
National Parks in Tennessee also includes 30 National Historic Landmarks, 13 National Natural Landmarks, 1 World Heritage Site (check out this list of all of the UNESCO World Heritage Sites in the United States), and 424 places recorded by the Heritage Documentation Programs.
There is also over 3.2 million objects in the Tennessee National Park Museum Collections, and 1,589 archeological sites.
National Parks in neighboring states
National Parks in North Carolina
Do you know how many National Parks you have visited? Check out this list of US National Parks in Alphabetical Order to check them off.