Georgia boasts no shortage of beautiful scenery and landscape as well as historical landmarks and exhibits. Much of this beauty and history can be seen in the protected areas of Georgia's national parks. Twelve national parks, areas and sites can be found in this history-rich state of the South. Some of these parks and historical sites are reviewed below grouped together by their region of the state.
North Georgia
Appalachian National Scenic Trail ~ This national site follows the Appalachian Trail from its most Southern point, Springer Mountain, to its crossover into Tennessee.
Chickamauga and Chattanooga National Military Park ~ Located in Fort Oglethorpe, Ga., the Chickamauga and Chattanooga National Military Park, is a historic playground for history buffs visiting Georgia. The park displays many monuments and exhibits from the Civil War Time. If in the area, be sure to visit the Chickamauga and Lookout Mountain Battlefields.
Coastal Georgia
Cumberland Island National Seashore ~ Located in St. Mary's, Ga., Cumberland Island is Georgia's largest barrier island. Visit this area almost completely untouched by civilization and explore ruins of early wealthy settlers of the island. Enjoy pristine undisturbed beaches and catch a glimpse of wild horses that inhabit the island. This Georgia gem is worth the drive down the coast.
Fort Frederica National Monument ~ Come to visit Fort Frederica in Southeast Georgia and see a piece of our state's history. On St. Simon's Island, Fort Frederica troops defeated the Spanish allowing Georgia to remain a British colony.
Central – South Georgia
Andersonville National Historic Site ~ A visit to Andersonville National Historic Site will most likely be somber and educational, leaving you with a sense of pride for the great men who served our country. This site is home to the National Prison of War Museum and the Andersonville National Cemetery. The site also protects grounds of the former Andersonville Prison, one of the largest military prisons at the time of the Civil War.
Jimmy Carter National Historic Site ~ Take a step back in time and come to visit the home of the 39th president in Plains, Ga. The Carter administration placed great importance on human rights and public service. Allow time in your visit to this historic site to visit the Rosalynn Carter Gallery, The Carter Center and the Carter Presidential Library and Museum.
National Parks in Georgia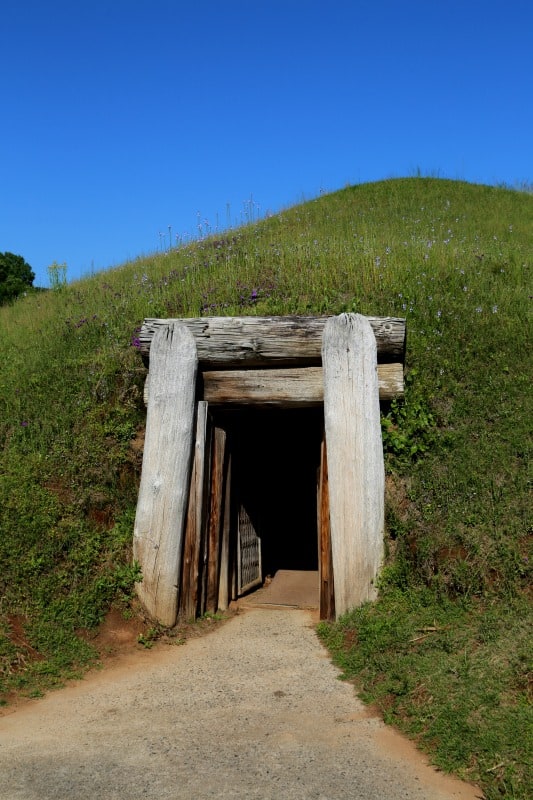 National Parks in Georgia
Andersonville National Historic Site
Appalachian National Scenic Trail
Arabia Mountain National Heritage Area
Augusta Canal National Heritage Area
Chattahoochee River National Recreation Area
Chickamauga & Chattanooga National Military Park
Cumberland Island National Seashore
Fort Frederica National Monument
Fort Pulaski National Monument
Gullah / Geechee Cultural Heritage Corridor
Jimmy Carter National Historic Site
Kennesaw Mountain National Battlefield Park
Martin Luther King National Historical Park
Ocmulgee National Monument
Trail of Tears National Historic Trail
There are 11 Georgia National Parks with over 6.8 million visitors a year. The National Park Service estimates that this brings in over $374 million dollars in economic benefits each year.
The Georgia National Parks include 3 National Heritage Areas, 2 National Trails, 2,128 National Register of Historic Place Listings, 49 National Historic Landmarks and 11 National Natural Landmarks.
There are 4,534,025 objects protected in the National Park Museums Collection in Georgia. The National Parks in Georgia include 298 Archaeological Sites.
For an entire list of US National Parks head over to our list of US National Parks in Alphabetical Order. We also have a printable checklist of all 417 National Park properties in the United States available.
If you have dreamed of working in the National Parks make sure and check out our article on How to Become a Park Ranger. Working in the parks is one of the most amazing jobs you can find. There is just something special about waking up and knowing you are going to work in a beautiful park.
Check out the National Parks in neighboring states
National Parks in North Carolina
National Parks in South Carolina