The battle that took place along Stones River was one of the bloodiest battles of the Civil War. More than 23,500 of the soldiers died or were injured in the battle. The highest percentage of casualties of a major battle.
From December 31 to January 2, 1862, more than 80,700 troops battled. The battle started on December 26, 1862, when Union forces set out from Nashville, Tennessee to attack Confederate Troops stationed at Murfreesboro.
The Union commander General William S. Rosencrans knew that the North needed a victory after the important Confederate win at Fredericksburg, Virginia less than two weeks before.
81,000 men battled to control Middle Tennessee in what would become one of the Civil War's bloodiest battles.
The Confederates withdrew from the strategically important city of Murfreesboro to end this battle.
Today Stones River National Battlefield gives you the opportunity to see where this battle occurred, watch the park film, learn more about Civil War history and more.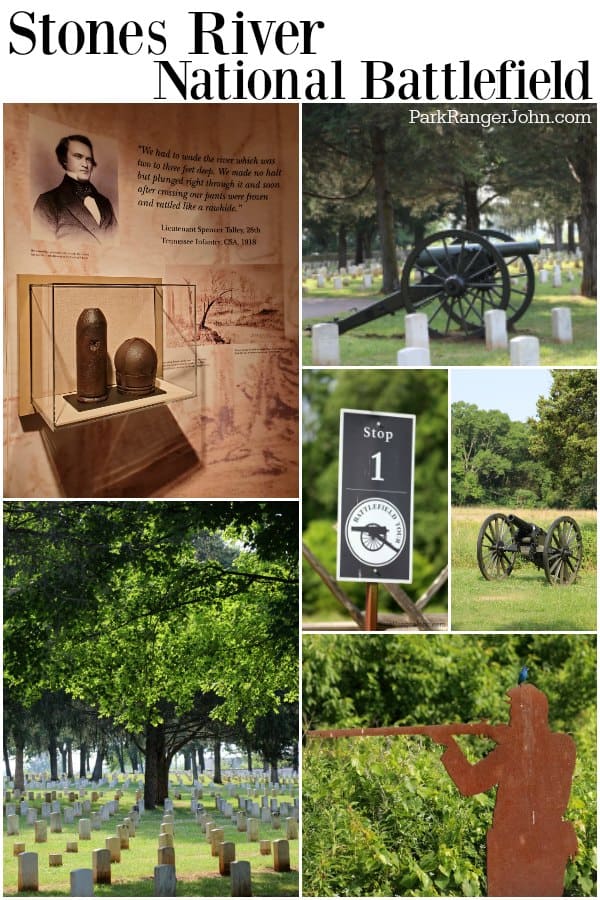 Stones River National Battlefield
Top things to do at Stones River National Battlefield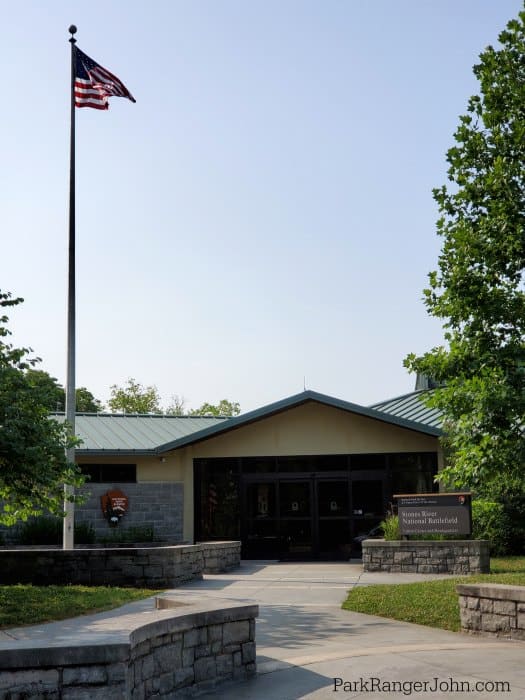 Visit the Visitor Center
The visitor center is filled with information, park movie, and rangers to answer any questions. The park movie does have the battle in it so if you are traveling with young kids be prepared.

Drive the auto tour
The auto tour has multiple stops that correspond to the cell phone tour. This is a great way to learn more about the battlefield and the battle that occurred here.
Cell phone tour - 585-797-0076
Stop 1 - Eve of Battle
Stop 2 - Slaughter Pen
Stop 3 - Cotton Field
Stop 4 - Defending Nashville Pike
Stop 5 - Round Forest
Stop 6 - McFaddenFarm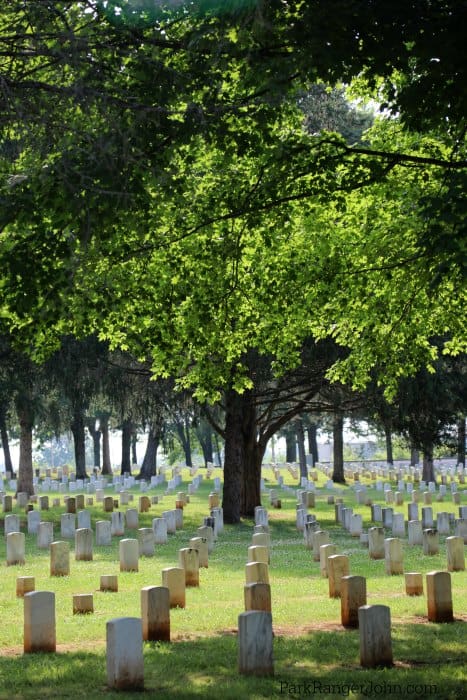 Visit the National Cemetery
This is one of the nations oldest National Cemeteries. More than 6,100 Civil War Union soldiers are buried in Stones River National Cemetery. 2,562 are unknown soldiers.
Alphabetical listing of soldiers and civilians buried in Stones River National Cemetery.
STONES RIVER NATIONAL CEMETERY BURIAL LIST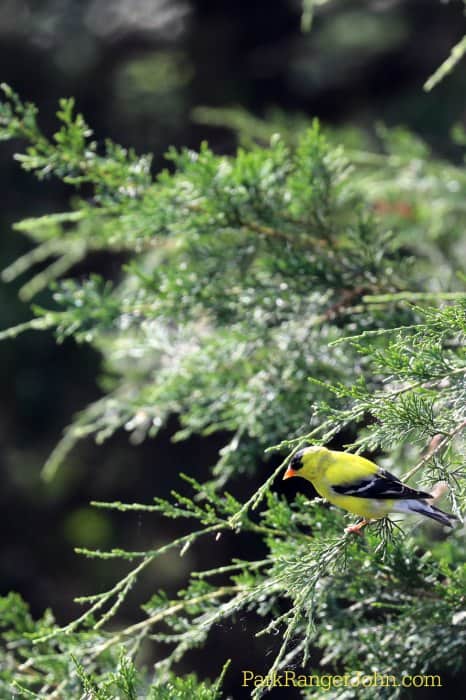 Bird Watching
We were so excited to see a ton of birds while exploring the park. We saw an Indigo Bunting, Gold Finches, Blue Jays, and more!
There were birds all over the place! We could have spent hours just looking at birds.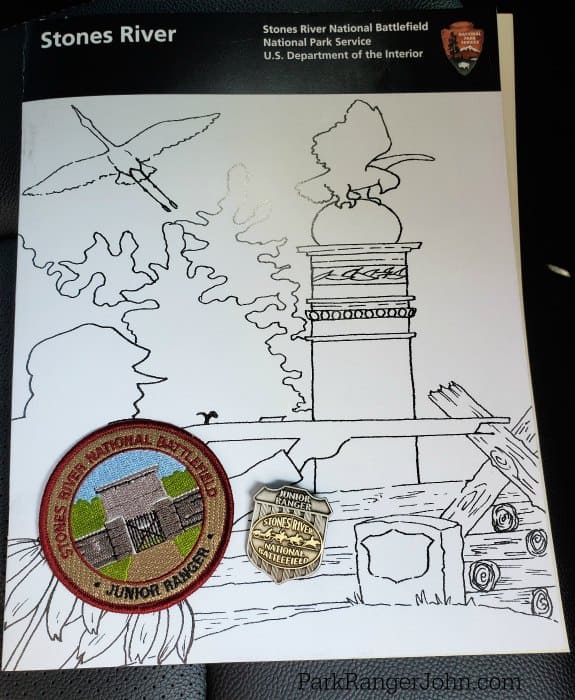 Become a Junior Ranger
The Stones River Battlefield Junior Ranger program is set up for any age. The book is divided by age group so participants can complete sections and earn their badge.
The park ranger at the front desk did check all of our answers so make sure you complete the book properly and are ready to answer their questions.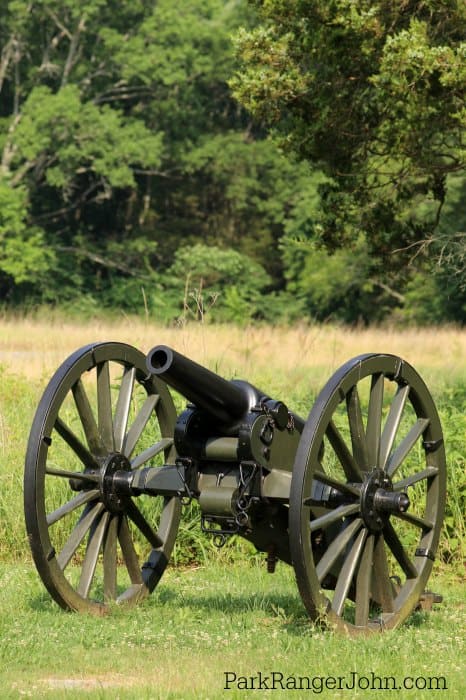 Things to know when planning a visit to Stones River National Battlefield
Park Address: 1563 North Thompson Lane, Murfreesboro, TN 37129
Park Hours: The park tour road is open to vehicles from 8 AM to 5 PM.
The Stones River National Battlefield National Park Service visitor center is open from 9 AM to 5 PM daily except for Thanksgiving and December 25th.
Entrance Fee: $0.00, There is no fee to visit this park
Phone Number: 615-893-9501
National Parks near Stones River National Battlefield
Great Smoky Mountains National Park
Fort Donelson National Battlefield
Manhattan Project National Historical Park - Oak Ridge, Tennessee
Chickamauga & Chattanooga National Military Park
Check out all of the National Parks in Tennessee along with neighboring Alabama National Parks, Georgia National Parks, South Carolina National Parks, North Carolina National Parks, and Kentucky National Parks.