Shiloh National Military Park in Tennessee was the site of a bloody Civil War battle to control the Confederate Railroads.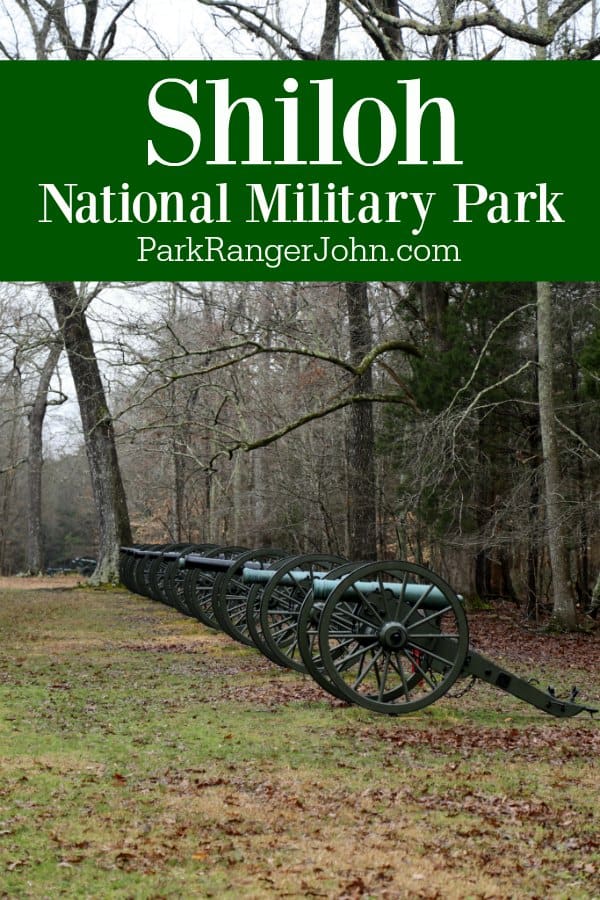 Shiloh National Military Park
Union Forces in 1862 had taken control of Kentucky and the middle section of Tennessee moved to attack an important railroad crossroads at Corinth, Mississippi.
A combined total of 100,000 soldiers battled for the Corinth rail site on April 6 and 7, 1862.
More than 23,000 soldiers were killed, wounded, captured, or listed as missing after two days of fighting.
The battle ended with no clear winner.
On October 3 and 4th Confederates tried and failed to recapture Corinth in a battle that resulted in a combined 7,000 casualties.
Shiloh National Military Park encompasses much of the April 1862 battlefield at Pittsburg Landing. There is also an interpretive center 22 miles away in Corinth, Mississippi.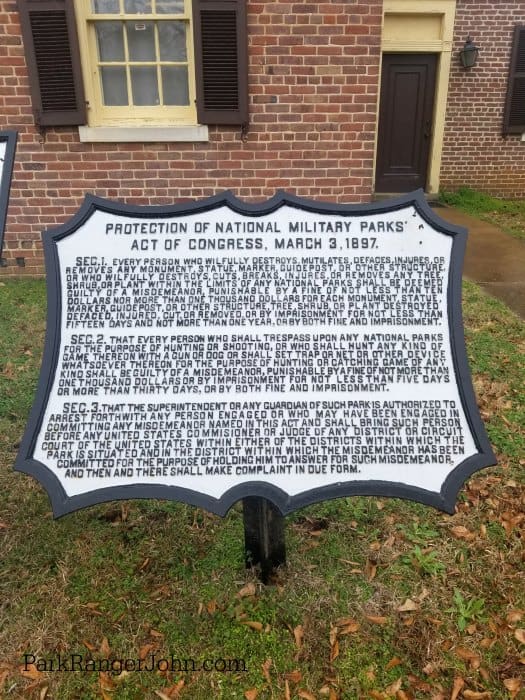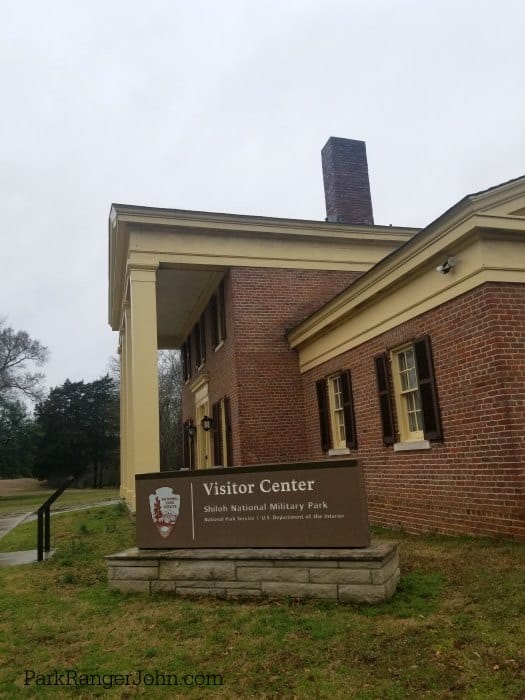 Visitor Centers
There is a visitor center at both the Shiloh Battlefield and the Corinth Civil War Interpretive Center.
Each of the visitor centers has interpretive panels and rangers/volunteers available to answer questions and give information on the park.
There is a park movie that is a bit intense and details what happened during the battle at Shiloh. It is pretty intense and may not be great for young kids if they get upset with battle scenes.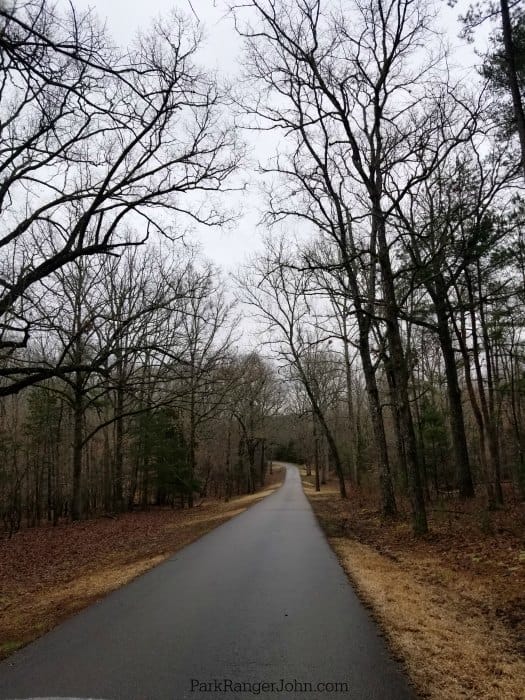 Self-Guided Auto Tour
There is a 12.7-mile auto tour at the Shiloh battlefield site. There are 20 stops along the route including Bloody Pond, The Hornet's Nest, and the spot where Confederate General Albert Sidney Johnson was killed.
The Shiloh Battlefield bookstore has a 76-minute auto audio tour for purchase.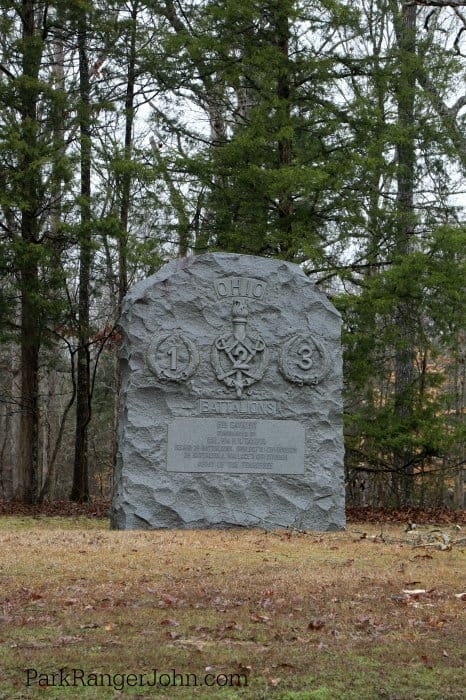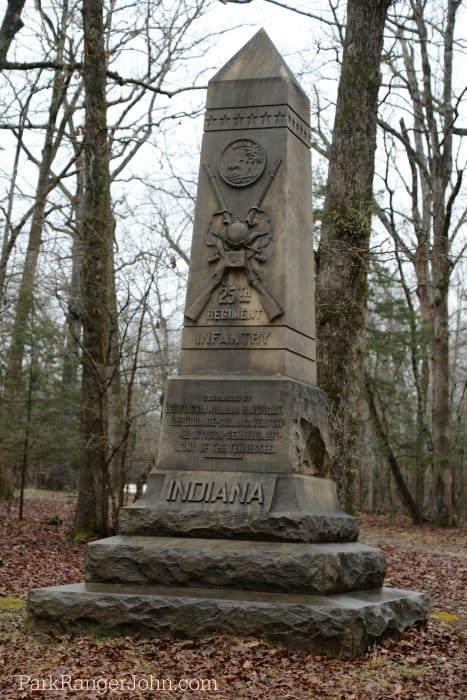 Commemorative Monuments
There are over 150 commemorative monuments within Shiloh National MP.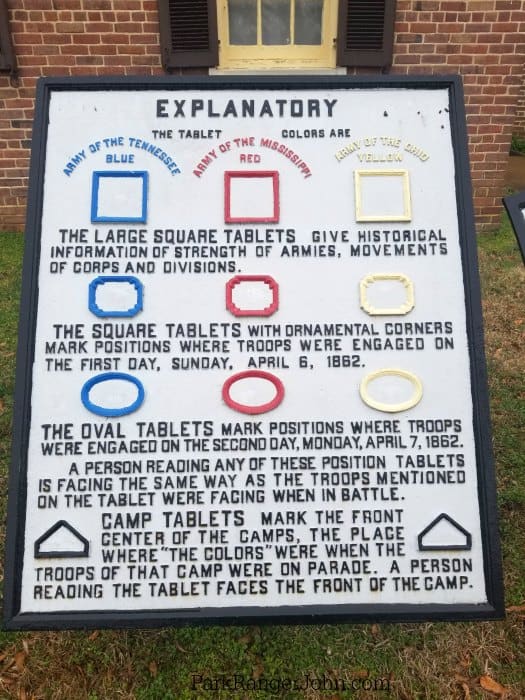 Troop Positioning Markers
There are 600 troop positioning markers within the park to help visitors understand the battle and what took place.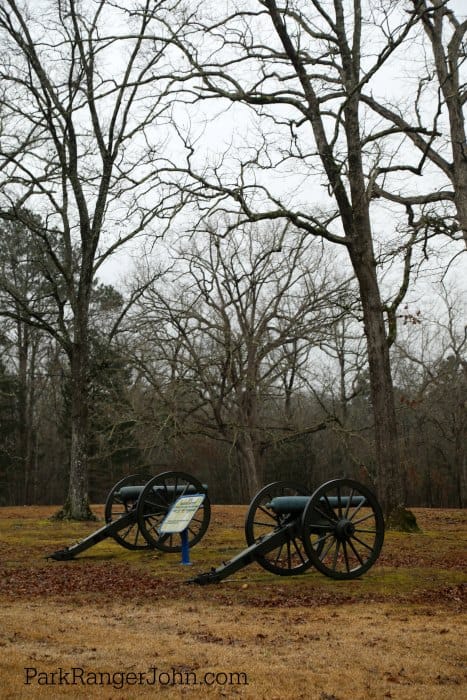 Civil War-era Cannons
There are 229 authentic Civil War-era cannons within the park. Don't worry if your first photo doesn't make you happy you will see more as you travel the autoroute.
We got really excited at the beginning of the route thinking we wouldn't see many more cannons.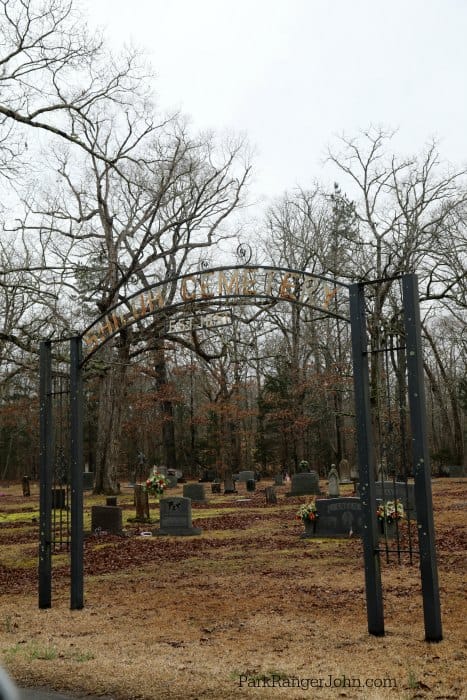 Shiloh Battlefield National Cemetary
The Shiloh Battlefield National Cemetary contains the graves of more than 4,000 military personnel and their family members.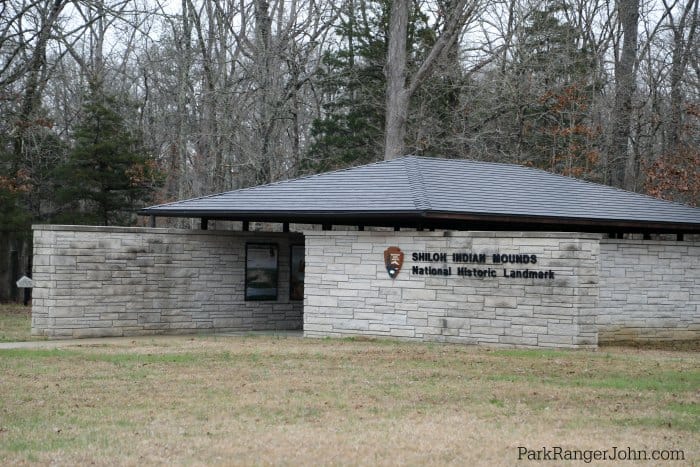 Shiloh Indian Mounds
This area preserves the remnants of an 800-year old Native American Mississippian Era Indian village that has been designated a national historic landmark.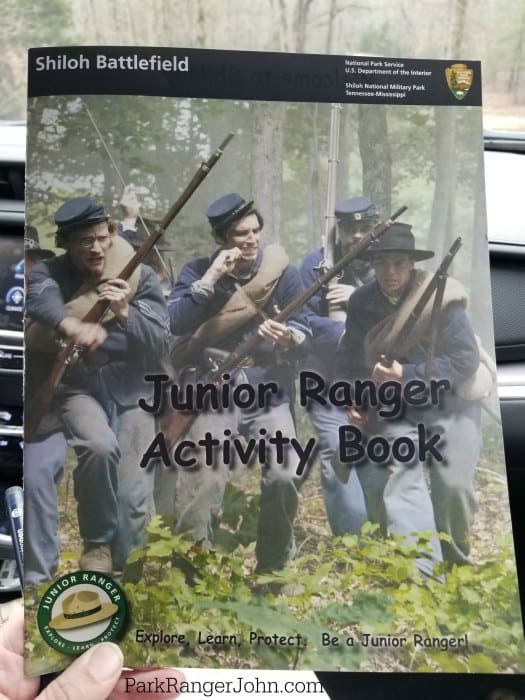 Become a Shiloh Junior Ranger
Shiloh Battlefield and the Corinth Civil War Interpretive Center have separate books, certificates, and badges.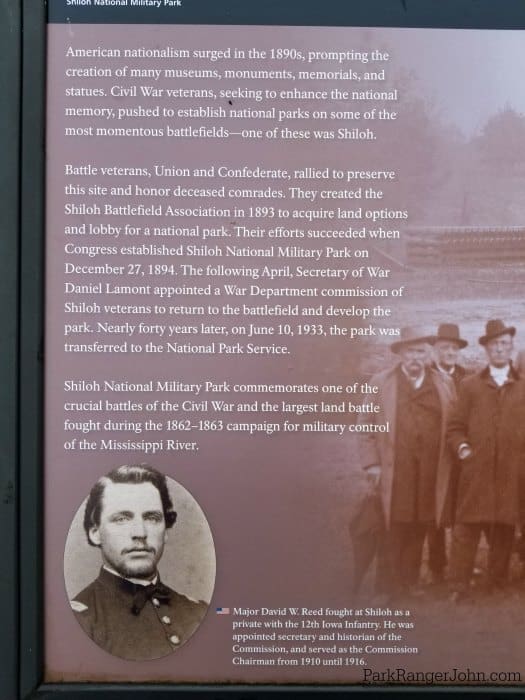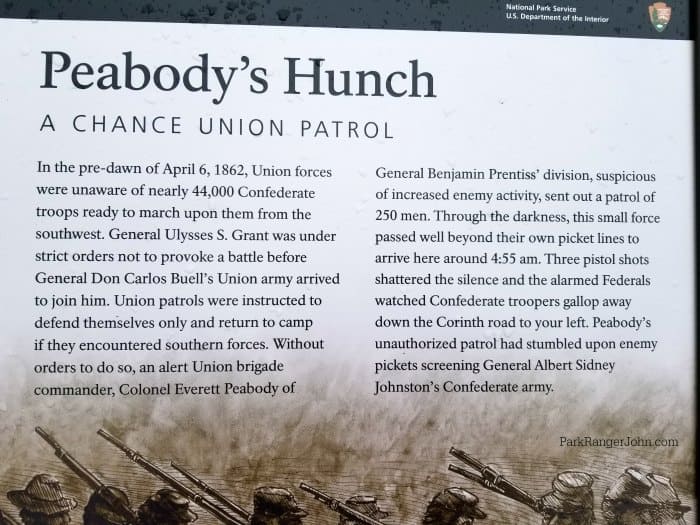 Things to know when planning a trip to Shiloh National Military Park
Park address:
Shiloh Battlefield Visitor Center - 1055 Pittsburg Landing Road, Shiloh, TN 38376
Corinth Civil War Interpretive Center - 501 West Linden Street Corinth, Mississippi 38834
Park Hours: The park grounds are open daily from sunrise to sunset.
The Shiloh Visitor Center and Corinth Civil War Interpretive Center are open 8:00 am - 5:00 pm daily.
Closed on Thanksgiving Day, Christmas Day, and New Year's Day.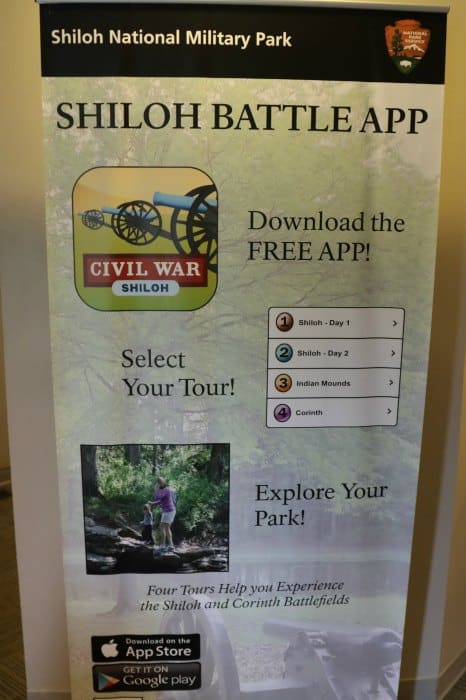 You can download the Shiloh Battle App to learn more about the park and experience four tours through both Shiloh and Corinth Battlefields.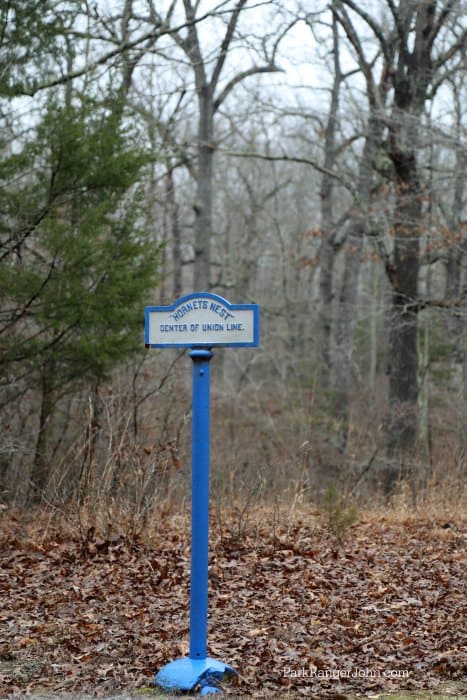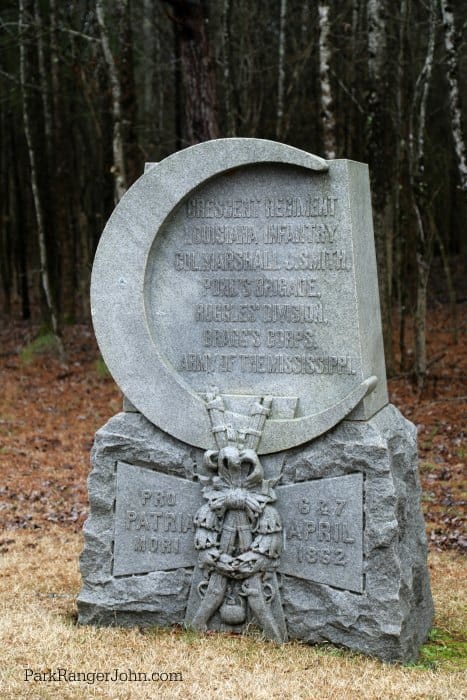 National Park sites near Shiloh National Military Park
Brices Cross Roads National Battlefield Site
Natchez Trace Parkway
Stones River National Battlefield
Fort Donelson National Battlefield
Russell Cave National Monument
Birmingham Civil Rights National Monument
Freedom Riders National Monument
Check out all of the National Parks in Tennessee and bordering National Parks in Kentucky, Missouri National Parks, Alabama National Parks, Georgia National Parks, Virginia National Parks, North Carolina National Parks, Mississippi National Parks, Arkansas National Parks, and South Carolina National Parks.