Tule Springs Fossil Beds National Monument was established as the 405th unit of the National Park Service Dec. 19, 2014. Located just outside of Las Vegas, Nevada this park is still a work in progress.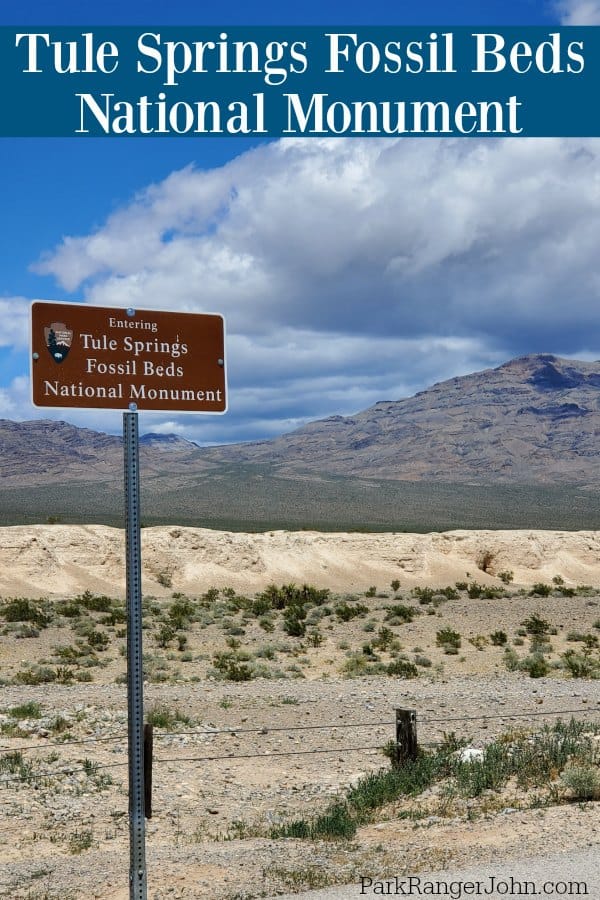 Tule Springs Fossil Beds National Monument
Scientists have been studying vast deposits of fossils in this area since the early 1900s. Over the past 100 years, the importance of the Las Vegas Wash for fossils built to the point the land was turned over to the National Park Service for protection.
Fossils found in this area have spanned a range from about 250,000 to 3,000 years ago and encompass two major ice ages.
It is hard to believe when you are standing out in the hot Nevada sun that this area was once a lush wetland.
Paleontologists have found the remains of American Lions, Giant Sloths, Mammoths, saber-tooth cats, llamas, dire wolves, and early horses along with bison fossilized in this area.
Deposits at Tule Springs reach a depth of 20 feet in some areas in addition to being scattered along the surface. This area will surely keep scientists and researchers busy for a while.
One interesting thing about the Tule Springs Fossil Bed NM is it borders right up to houses in Northern Las Vegas. The park has stopped the expansion of the city farther north in this area.
Don't be surprised when you visit to be driving through residential areas to get to a place to park.
The park area was used by local residents for shooting and sadly as a garbage dump off spot before it became a National Park Site. The park is actively working with volunteers to get the area cleaned up but it may take a while.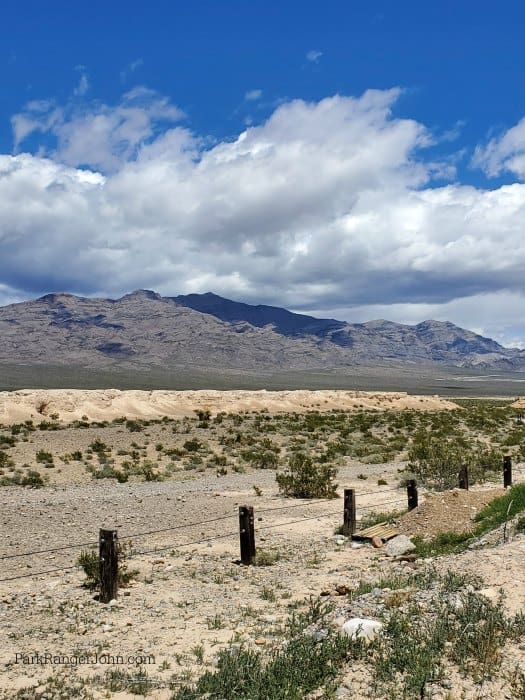 Hiking
You can hike to the big dig site or along the rough trails in the park. Make sure to look where you are walking so you don't accidentally crush a fossil.
There is little to no shade while hiking so please come prepared with a hat, sunglasses, sunscreen, and an abundance of water!
Tule Springs Fossil Beds launched its first recreational trail: the Aliante Loop Temporary Trail. This 3.25-mile loop is suitable for hiking, leashed pets, and biking, and features five virtual interpretive stops highlighting the natural history of Tule Springs Fossil Beds.
The trail offers year-round scenic views of the Las Vegas Range and geologic features of the Monument, and wildflower blooms in the spring. The trailhead for the Aliante Loop Temporary Trail is located on the east side of North Aliante Parkway and Moonlight Falls Avenue.
Horseback Riding
Horseback Riding is currently allowed in Tule Springs Fossil Beds NM. Please make sure you are paying attention to what is being stepped on and be careful in the rough terrain.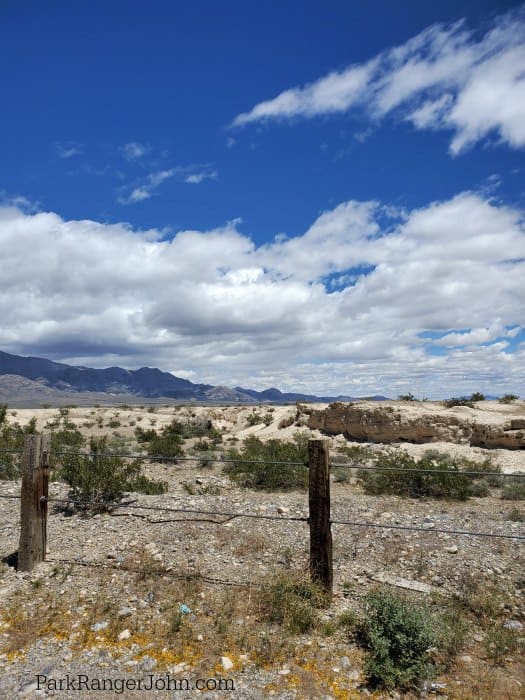 Things to know when planning a visit to Tule Springs Fossil Beds National Monument
Follow Tule Springs Fossil Beds Facebook Page for up to date information on what is happening in the park.
Visitor Center: There are no visitor centers or facilities currently set up for the park.
Park Hours: Tule Springs Fossil Beds National Monument is open during daylight hours. The park is closed at night.
Entrance Fee: $0.00, No fees or passes are currently required
Camping: Camping is not permitted within the monument.
Pets: Pets are allowed in the park, but they must be kept on a leash no more than six feet in length at all times. Please pick up after your pets.
Closest Airport: Las Vegas International Airport
Directions to the Park: from I-95 North or South take exit 93/Durango Rd. north. Follow Durango road north past Floyd Lamb park to where Durango ends at Moccasin. There is ample parking at Moccasin Rd.

National Park Sites near Tule Springs Fossil Beds National Monument
Lake Mead National Recreation Area
Castle Mountains National Monument
Cedar Breaks National Monument
Check out all of the National Parks in Nevada and bordering California National Parks, Oregon National Parks, Idaho National Parks, Arizona National Parks, and Utah National Parks