Complete Guide to Tule Lake National Monument in California, including things to do, history, nearby lodging and camping, directions, and so much more.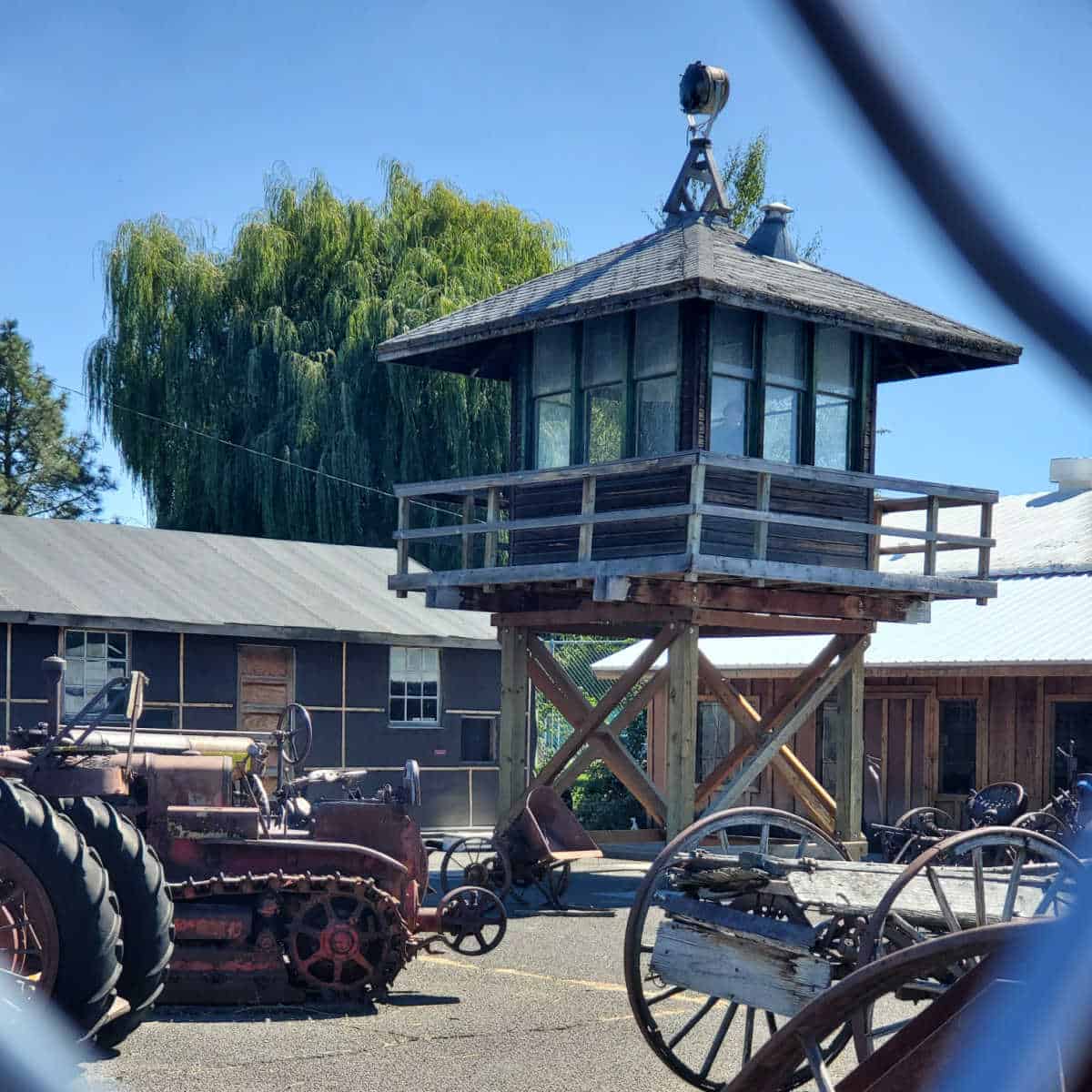 Tule Lake National Monument
Tule Lake National Monument is located in Northern California. The park includes Tule Lake Segregation Center and Camp Tulelake.
About Tule Lake National Monument
After the attack on Pearl Harbor on December 7, 1941, women, men, and children of Japanese ancestry had their lives drastically changed.
Their constitutional rights were violated when they were imprisoned in ten war relocation centers (Internment Camps). Many of these individuals were forced to give up their homes, businesses, and personal property in addition to their freedom.
Tule Lake National Monument shares their stories along with the history of the area. The park is still being developed currently. The National Park Service is working to expand the park.
I have to tell you that this park is a really quick visit right now as you head to Lava Beds National Monument.
Unless you are visiting when tours are available the only things you will be able to see are buildings and interpretive panels from the side of the road.
If you would like to learn more about the Japanese relocation centers we suggest visiting Manzanar National Historic Site or Minidoka National Historic Site. Both of these National Park Sites interpret and share more of the history.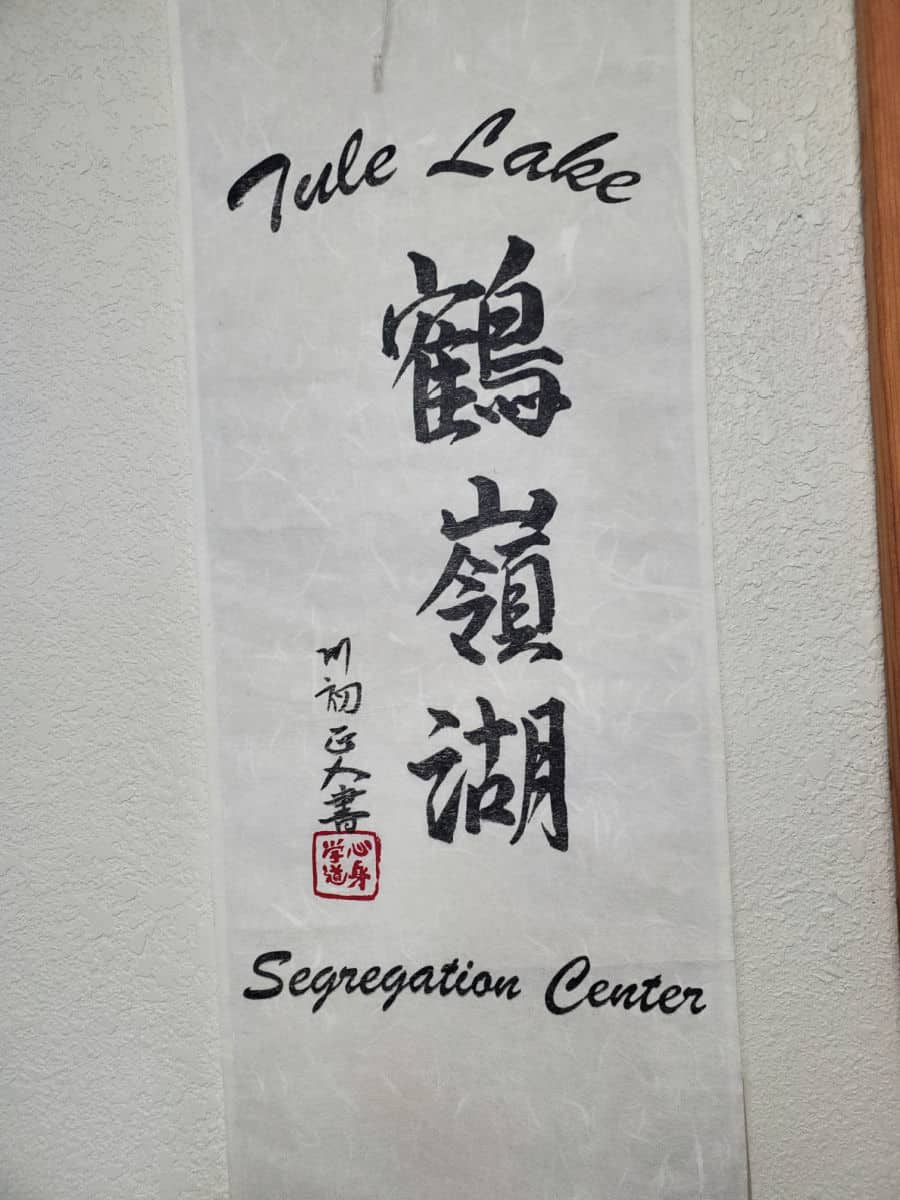 Is Tule Lake National Monument worth visiting?
Yes! Visiting the Tule Lake War Relocation Center is not easy but it is vitally important.
We all need to realize that u.s. history is not always pretty and the US Government has made some incredibly poor decisions.
Ranger-led tours are a great way to learn more about this historic site from park rangers.
History of Tule Lake National Monument
Tule Lake National Monument is located in northeast California, very near the California/Oregon border. Most famously, this area is known for housing one of 10 Japanese relocation camps that were established immediately after the bombing of Pearl Harbor.
The monument consists primarily of the original Tule Lake Relocation Center.
On the infamous day of December 7, 1941, Japan succeed in bombing United States' Pearl Harbor on the islands of Hawaii.
Americans were saddened, horrified, and almost immediately fearful and prejudice of Japanese Americans.
The federal government shared the same feelings and by February 1942 it began rounding up Japanese Americans and sending them to war relocation centers.
President Franklin D. Roosevelt signed Executive Order 9066 on February 19, 1942 which authorized the evacuation of all persons deemed a threat to national security from the west coast to relocation centers located further inland.
Between 1942 and 1945, a total of 10 relocation camps were opened in the United States. They held a combined total of approximately 110,000 Japanese Americans. Camps were located in Arizona, Wyoming, Colorado, Utah, Arkansas, and California.
Without much notice, the government gave Americans of Japanese descent only a few days to figure out what to do with their homes, businesses and possessions.
Families were not told where they were going and for how long. They were loaded onto busses and driven to their specific location.
The Tule Lake site was originally named the Tule Lake Relocation Center. Shortly after Japanese Americans were relocated and situated into various camps, this site was renamed the Tule Lake Segregation Center.
The site became a place for disrupters and Tule Lake was the location where prisoners were sent to be segregated from the rest of the detainees.
Tule Lake was the largest and notably the most controversial of all the detainment camps.
During its four years in operation, the location held over 29,000 prisoners in total. Prisoners who were sent to Tule Lake were mainly draft resisters and people who protested and fought the treatment at other camp locations.
Another main reason prisoners were sent to the maximum security Tule Lake camp was the questionnaire given to Japanese Americans after the events at Pearl Harbor.
What many referred to as "poorly worded" questions of loyalty, often signified to war personnel that a detainee may foster feelings of allegiance to Japan. Whatever the reason for a detainee becoming a prisoner at Tule Lake, it was certainly not a place that a detainee wanted to find themselves.
Prisoners held protests against poor and cramped living conditions, unsafe food, violence at the camp, and unsafe working conditions. The army enacted martial law in November of 1943, which continued into 1944 as more and more prisoners arrived; the number at one point rose to over 18,000.
After martial law was lifted, 27 prisoners at Tule Lake who were called to war duty resisted their papers and were put on trial. District Judge Louis Goodman dismissed charges and was quoted as saying:
"It is shocking to the conscience that an American citizen be confined on the ground of disloyalty and then, while so under duress and restraint, be compelled to serve in the armed forces, or be prosecuted for not yielding to such compulsion."
The prisoners were returned to Tule Lake.
In July 1944, Public Law 405 was enacted which allowed American citizens to renounce their citizenship during wartime. It was a difficult and highly controversial decision for Japanese Americans to make, especially those at Tule Lake.
Without access to news outlets and much of the outside world, the Japanese were unsure of effects that would take place on either side of the decision. Would Japan be victorious in the war? Would Japanese Americans be deported immediately?
Would they be treated worse at the Segregation Camp? When the war ended, those that renounced their citizenship had little understanding of what it all meant.
The U.S. was preparing for mass deportation. Most Japanese Americans regained their citizenship after a long fight by a heroic lawyer in California named Wayne Collins, and previously mentioned U.S. District Judge Louis Goodman.
For some Japanese Americans, Collins fought for over 20 years against the Justice Department to secure or reinstate their citizenship.
Beginning in the 1970s, Tule Lake became the site of several pilgrimages by activists and former prisoners. Continuing today, every even year since 1974, people have made this pilgrimage around the 4th of July.
In 1988, the Civil Liberties Act, signed by President Reagan, offered a formal apology to all those detained during World War II. Another act was passed in 1992 which included compensation for Tule Lake prisoners and other camp detainees.
The Tule Lake National Monument was established by the National Park Service in February of 2006. The site today preserves aspects of the camp that is important in conveying the historic period of time in America.
The original jail, stockade, and engineer's yard are still present. Seen from afar, but inside of the National Monument, is a large bluff named by the detainees in the 1940s as Castle Rock.
Before the camp became a segregation center, detainees placed a cross atop the bluff. A replica of that original cross stands today.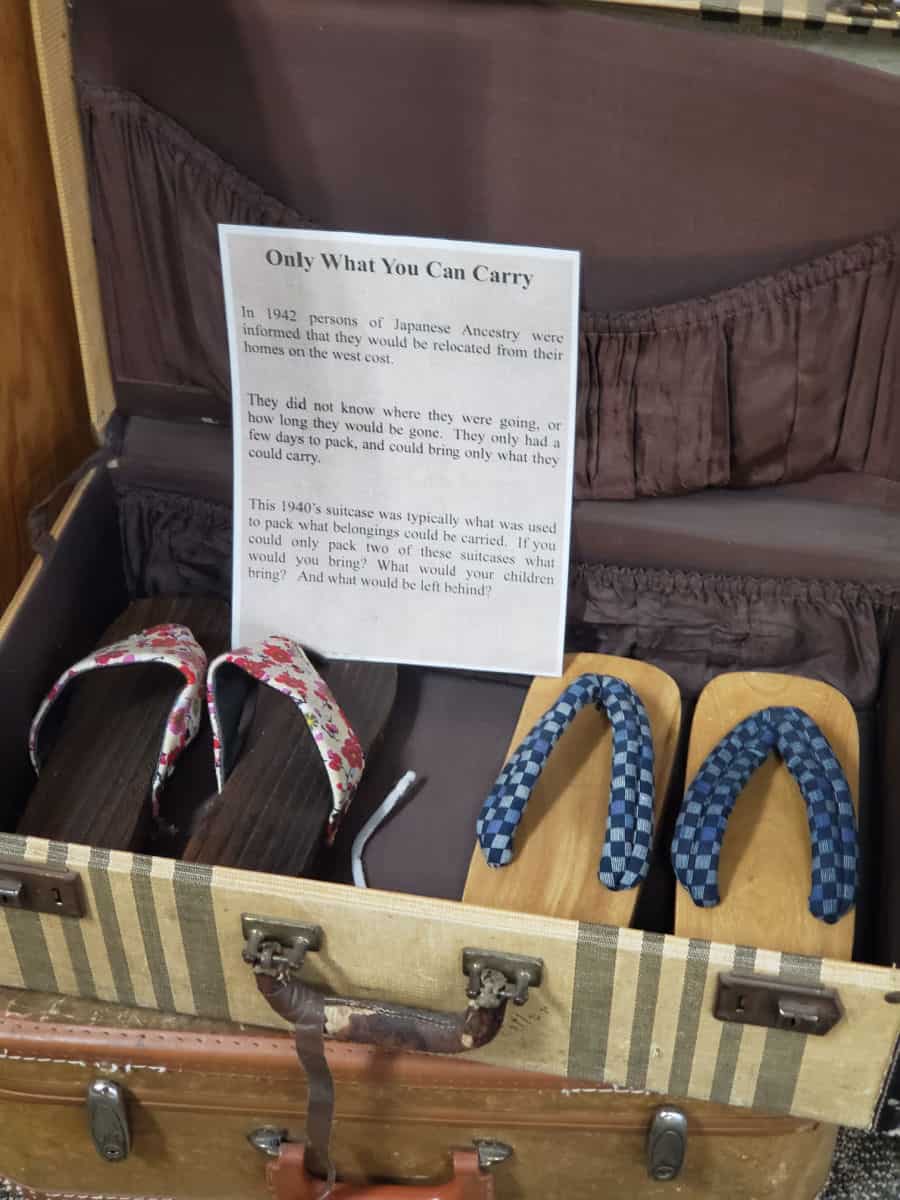 Things to know before your visit to Tule Lake National Monument
Entrance fee
$0.00 - There are no entrance fees to visit the park.
Learn more about National Park Passes for parks that have an entrance fee.
Free Entrance Days -Mark your calendars with the five free entrance days the National Park Service offers annually.
Time Zone
Pacific Time Zone
Pets
Pets are allowed in open spaces and scenic spots. However, pets are not allowed in any buildings, including the Visitor Center and within the fenced area of the cemetery. Please keep in mind that there is no shade near the Visitor Center or in the parking lot.
Cell Service
Cellular service is generally good for most providers
Park Hours
The visitor center at Tule Lake National Monument is closed for the winter season and reopens in late May, just before Memorial Day weekend.
From summer onwards, they are generally open 5 days a week, operating from Thursday through Monday and running from 9:00 am to 4:30 pm.
Wi-Fi
There is no public Wi-fi provided by the park
Insect Repellent
Insect repellent is always a great idea when outdoors, especially if you are around any body of water.
We use Permethrin Spray on our clothes before our park trips.
Water Bottle
Make sure to bring your own water bottle and plenty of water with you. Plastic water bottles are not sold in the park.
Parking
There is parking in front of the visitor center. Some of the sites can only be seen off the side of the main road.
Food/Restaurants
There are no restaurants in the park.
Gas
There are no gas stations in the park.
Drones
Drones are not permitted within National Park Sites.
National Park Passport Stamps
National Park Passport stamps can be found in the visitor center.
We use the Explorer Edition Passport Book that can be expanded and updated. This is a great way to track all of the parks you have visited over time.
Make sure to bring your National Park Passport Book with you or we like to pack these circle stickers so we don't have to bring our entire book with us.
Electric Vehicle Charging
There are about 5 EV charging stations 35-40 miles away from the park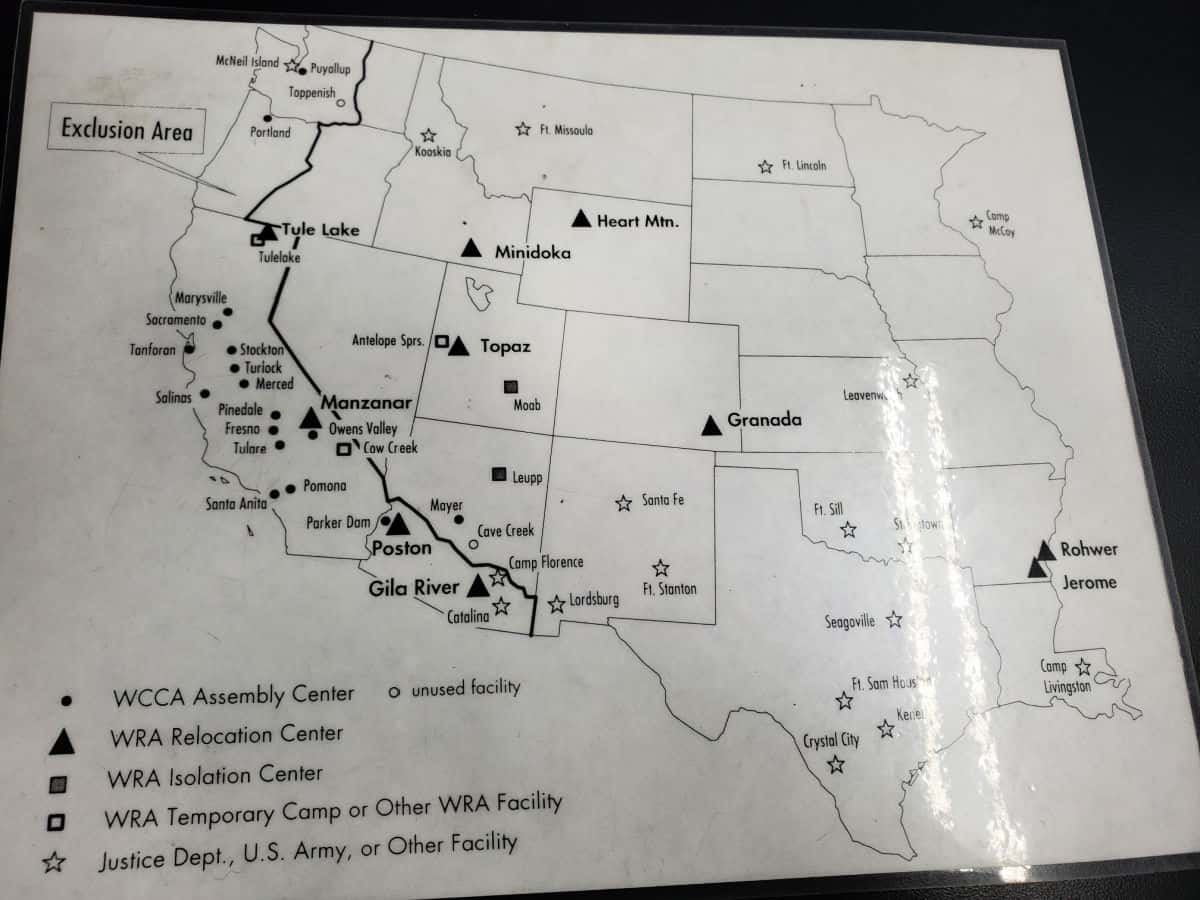 Details about Tule Lake National Monument
Size - 7,400 acres
Check out how the park compares to other National Parks by Size.
Date Established
Tule Lake National Monument was established on January 17, 2008
Prior to the National Monument being established it was part of the WWII Valor in the Pacific National Monument, Tule Lake Unit
Tule Lake Relocation Center-Date Opened-May 27, 1942
Visitation
At this time the park does not share visitation numbers.
Learn more about the most visited and least visited National Parks in the US
National Park Address
800 Main St, Tulelake, CA 96134, United States
National Park Map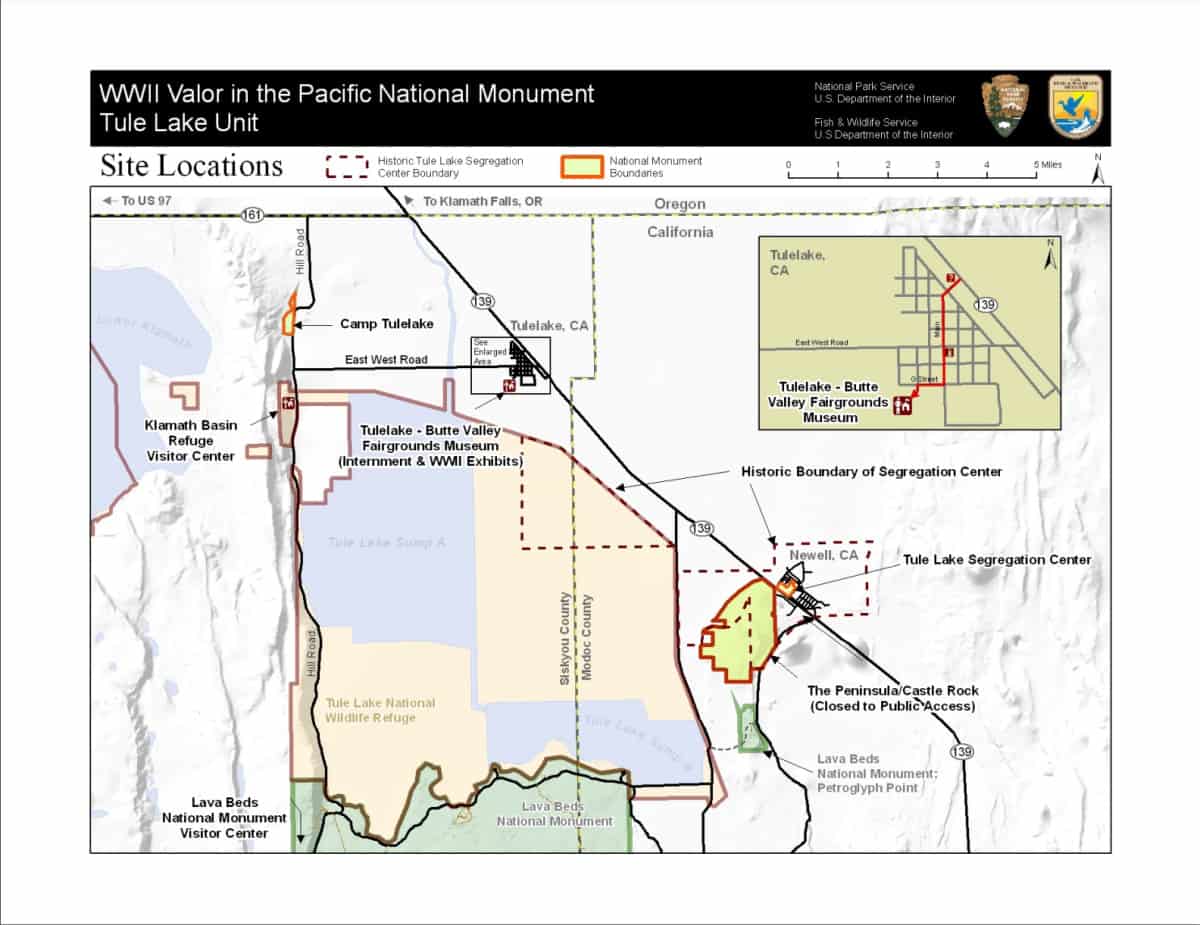 Where is Tule Lake National Monument?
Tule Lake National Monument is located in Northern California, USA. It is approximately 50 miles south of the Oregon border and 15 miles east of the city of Klamath Falls.
Estimated distance from major cities nearby
Klamath Falls, Oregon - 36 miles

Medford, Oregon- 110 miles

Bend, Oregon - 173 miles

Redding, California- 155 miles

San Francisco, California - 368 miles

Sacramento, California - 313 miles

Portland, Oregon - 315 miles

Los Angeles, CA - 395 miles
Estimated Distance from nearby National Park
Redwood National Park - 208 miles
Lassen Volcanic National Park - 128 miles
Crater Lake National Park - 110 miles
Yosemite National Park - 453 miles
Kings Canyon National Park - 541 miles
Sequoia National Park - 557 miles
Great Basin National Park - 600 miles
Where is the National Park Visitor Center?
8 miles south of Tulelake CA along Hwy 139 at 44340 Hwy 139. Tulelake, CA 96134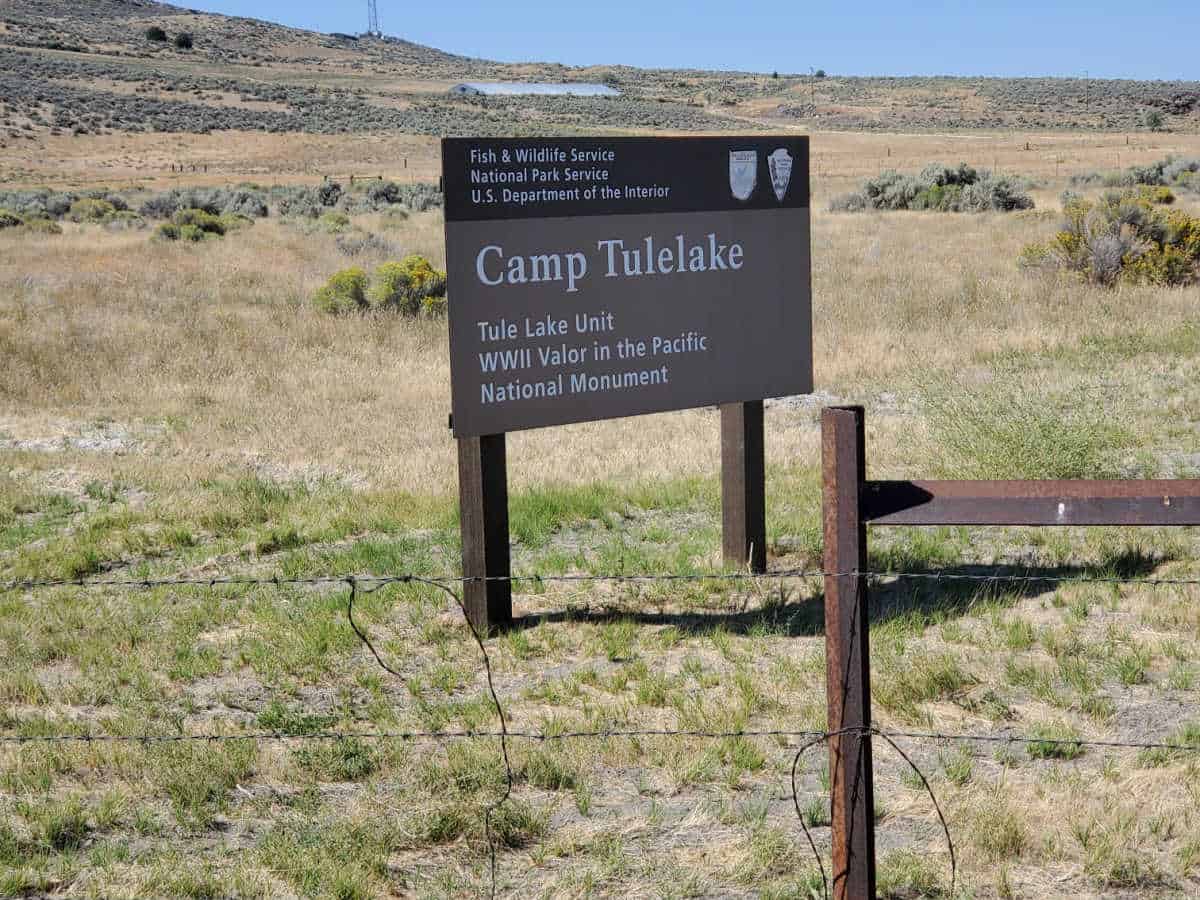 Getting to Tule Lake National Monument
Closest Airports
Tulelake Municipal Airport - 1 mile
Klamath Falls Airport (LMT) - 30 miles
International Airports
Rogue Valley International-Medford Airport (MFR)- 108 miles
Portland International Airport (PDX)- 326 miles

San Francisco International Airport (SFO) - 379 miles

Seattle-Tacoma International Airport (SEA) - 478 miles
Regional Airports
Redding Municipal Airport (RDD) - 161 miles

Butte Valley Airport - 39 miles

Lake County Airport - 105 miles

Dunsmuir Municipal-Mott Airport - 98 miles

Driving Directions
If you are driving from the north, take I-5 south to the Tulelake/Newell exit (Exit 779). Follow signs to Tulelake and continue east on State Route 139 for approximately 10 miles. Turn left onto Hill Rd and follow for 1.5 miles until you reach the monument.
If you are coming from the south, take I-5 north to the Weed/Mt. Shasta exit (Exit 738) and turn right onto State Route 97. Follow State Route 97 north for 52 miles, then turn left onto State Route 161. Follow State Route 161 for approximately 9 miles, then turn left onto Hill Rd and continue for 1.5 miles until you reach the monument.
Note that there are several routes to reach Tule Lake National Monument, and the directions provided above are just one option.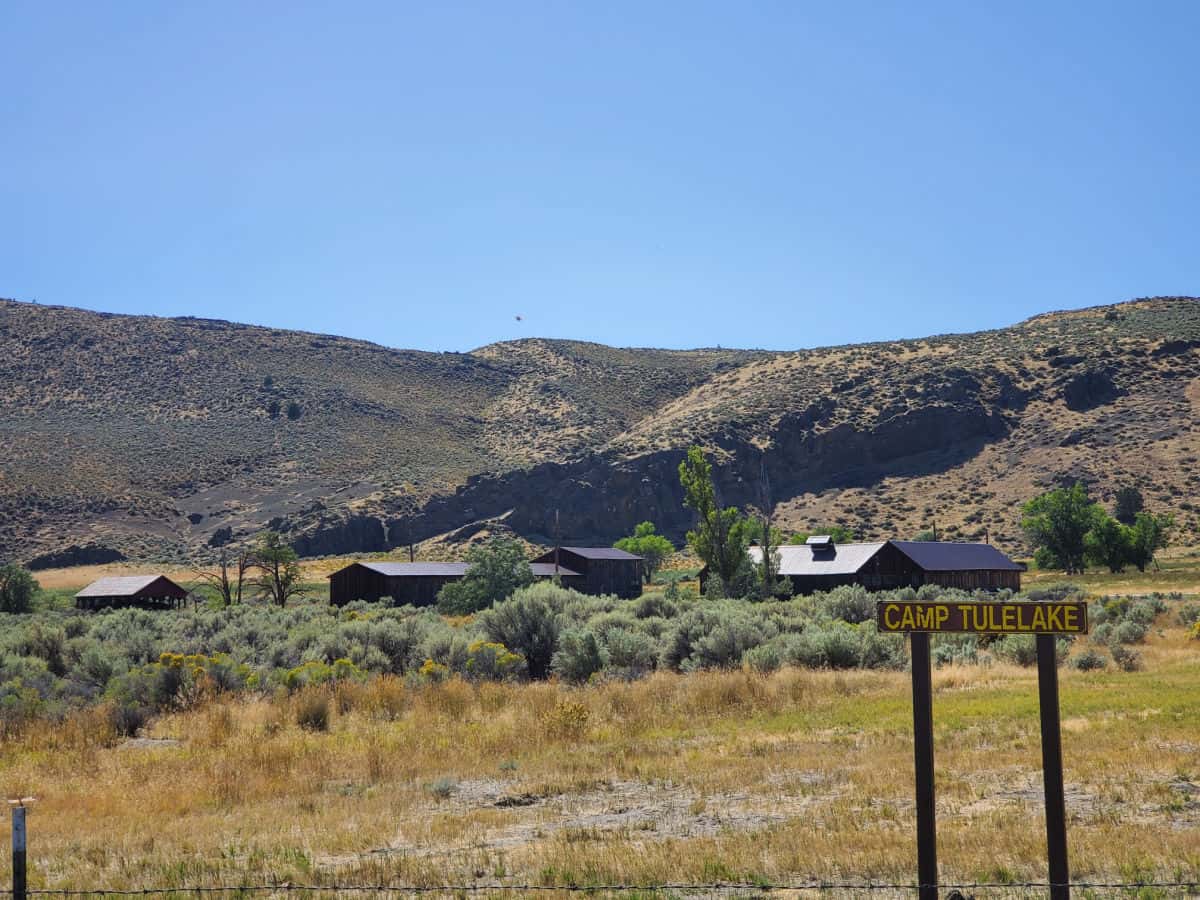 Best time to visit Tule Lake National Monument
Tule Lake National Monument is best visited in the warm and dry summer months from June to August. Alternatively, spring (March to May) and fall (September to November) offer mild and comfortable weather and fewer crowds. However, winter (December to February) can be cold and snowy, possibly limiting access to some areas of the park.
Weather and Seasons
The warmest weather at Tule Lake National Monument usually occurs during the summer months of June, July, and August. Average high temperatures during these months range from the mid-70 to low 80 degrees, with occasional spikes into the 90s.
Experiences cooler weather during the fall and winter months, with temperatures ranging from the mid-40 to mid-60 degrees. The coolest months are December through February, with an average high temperature of around 50 degrees Fahrenheit and an average low of 28 degrees.

Snowiest weather during the winter months. The average snowfall in the area is around 20 inches per year, with the heaviest snowfall typically occurring in December and January.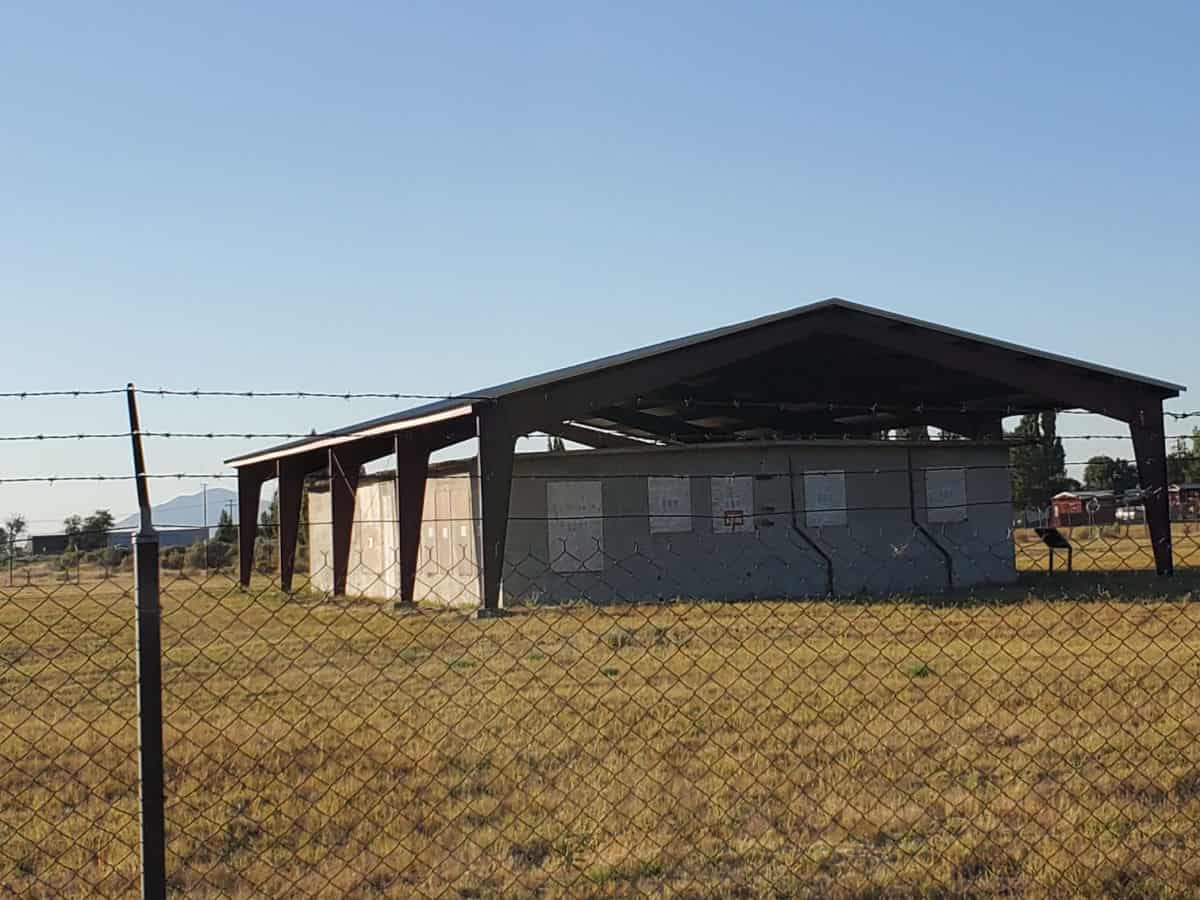 Best Things to do in Tule Lake National Monument
At the Tule Lake National Monument, visitors can discover the rich history of the Indigenous peoples who have resided in this area for centuries. The exhibits offer glimpses into their lives through artifacts, photographs, and stories.
Visitors can also learn about the internment of Japanese Americans at the Tule Lake Segregation Center during World War II at the Visitor Center. During the summer months, visitors can enjoy camping amidst picturesque surroundings with scenic mountain views and serene lake access.
Tule lake is a popular fishing destination due to the easily catchable trout, bass, and catfish. Guests can fish from the shore or rent a boat to explore the deeper parts of the lake.
Visitor Center
The visitor center is a great place to start your visit!
The visitor center is located 8 miles south of Tulelake CA along Hwy 139 at 44340 Hwy 139. Tulelake, CA 96134. We are the only driveway off the highway between County Rd 113 & 176.
Ask at the Visitor Center about a current Junior Ranger program. We love taking time to go through the booklets when we visit parks.
It is a great way for adults and kids to learn more about a parks history.
Ranger Guided Tours
Ranger tours are offered every Saturday between Memorial Day and Labor Day.
Call 530-260-0537 to reserve your spot on a tour.
Tours of the Tule Lake Segregation Center, which include stops at the jail and other areas of significance, begin at the Tulelake Butte Valley Fairgrounds Museum at 10:00 am and last approximately 2 hours.
Tours of Camp Tulelake include a walk around the remaining buildings of this original Civilian Conservation Corps Camp, begin at the Tulelake Butte Valley Fairgrounds Museum at 1:00 pm and last approximately 1 hour.
Tule Lake Segregation Center
The Tule Lake Segregation Center can only be toured on a ranger-led tour. You can take photos of the center from outside the fence.
From Hwy 139 you can stop at the California State highways monument which also sits directly in front of the jail.
Along country rd. 176, you can view a wayside about Tule Lake National Monument, and see the backside of the jail.
Camp Tulelake
You can only enter Camp Tulelake on a ranger-guided tour.
You can take pictures of the buildings and view the roadside exhibits from outside the fence.
Camp Tulelake was built in 1935 to house Civilian Conservation Corp (CCC) members.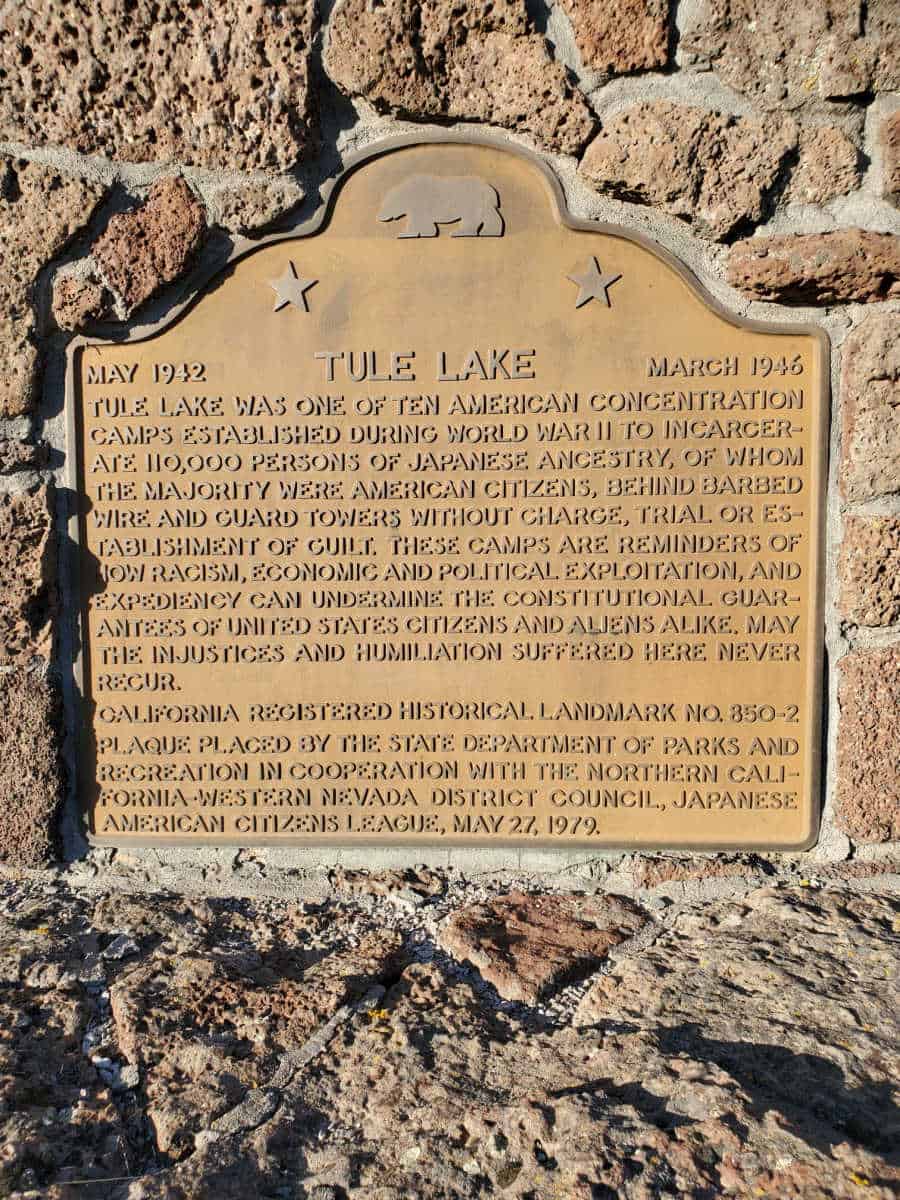 Tule Lake Historical Landmark Plaque
California Historical Landmark 850-2: Tule Lake Relocation Center is located along the side of the road.
There is a pull off area nearby so you can walk up to the monument.
California Registered Historical Landmark No. 850-2 Plaque placed by the State Department of Parks and Recreation in cooperation with the Northern California-Western Nevada District Council. Japanese American Citizens League. May 27, 1979.
Tule Lake Segregation Center Jail
Tule Lake Segregation Center was one of the 10 War Relocation Centers that was converted to a maximum security segregation center with the addition of a stockade and jail on the grounds.
The jail can only be visited on a Park Ranger guided tour. You can take photos of the jail and stockade from outside of the fence.
From Hwy 139 you can stop at the California State highways monument which also sits directly in front of the jail. The open area between the jail and the Hwy was once the stockade area.
Along country rd. 176, you can view a wayside about Tule Lake National Monument, and see the backside of the jail.
Tulelake Fairgrounds Museum
The Tulelake - Butte Valley Fairgrounds Museum used to house the visitor center for the park. Today you can learn more about Modoc history, agricultural history, homesteading and settlement of the Tulelake Basin area, the history of Japanese American incarceration at the nearby segregation center, and a variety of other topics.
The Tulelake Fairground Museum is open Monday - Friday 9:30 am - 4:30 PM. We recommend calling the fairgrounds to confirm their hours before your visit at 530-667-5312.
Hiking in Tule Lake National Monument
Always carry the 10 essentials for outdoor survival when exploring.
There are no designated hiking trails within the park at this time.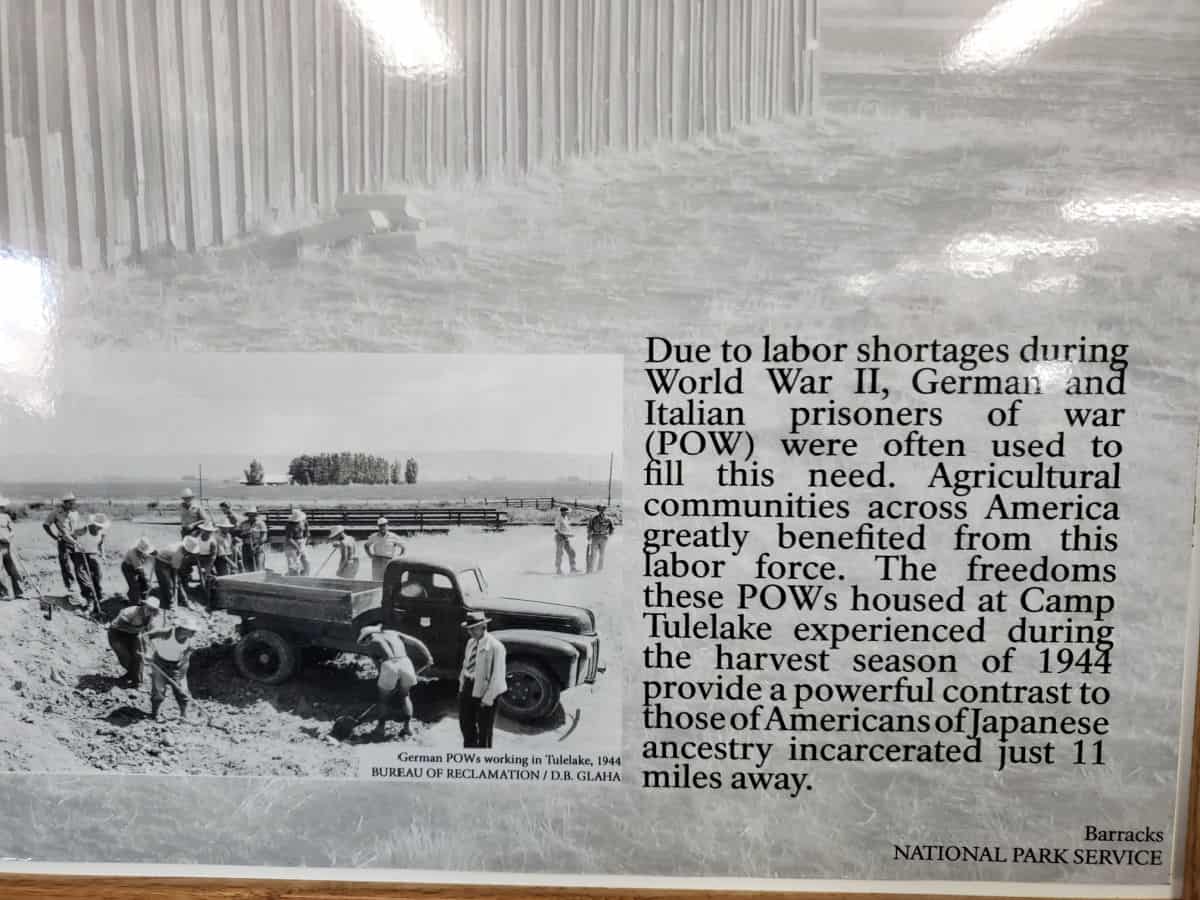 How to beat the crowds in Tule Lake National Monument?
We did not see another visitor during our time exploring the park.
Where to stay when visiting Tule Lake National Monument
There are no National Park Lodges within the park.
Nearby Lodging includes:
Microtel Inn & Suites by Wyndham Klamath Falls -The hotel offers its guests a comfortable and welcoming stay with a variety of well-appointed rooms and suites. These accommodations come equipped with an array of essential amenities, including complimentary Wi-Fi, work desks, cable TV, and in-room microwaves and refrigerators. In addition to a delectable complimentary breakfast, guests can avail themselves of a full range of facilities, such as a state-of-the-art fitness center, round-the-clock reception, and on-site parking.
Townhouse Inn & Suites- Illinois's Quincy is home to the Townhouse Inn & Suites. Standard rooms, suites, and Jacuzzi suites are just a few of the many different types of accommodations available. The hotel offers complimentary breakfast as well as a fitness facility and an indoor pool. The John Wood House and the Quincy University Sports Complex are just a few of the nearby area landmarks.

Cimarron Inn Klamath Falls Experience comfort and convenience at our hotel, where you can enjoy a free delicious breakfast, warm and inviting accommodations, a state-of-the-art fitness center, a refreshing indoor pool, and a soothing hot tub. Stay connected with free Wi-Fi throughout your stay.

Days Inn by Wyndham Klamath Falls- It has an indoor pool and hot tub, as well as a fitness center, a business center, and a complimentary breakfast. Free Wi-Fi, flat-screen TVs, microwaves, and refrigerators are provided in the rooms. The hotel welcomes pets and provides free parking. It is close to popular tourist destinations like Crater Lake National Park and Lava Beds National Monument.
Click on the map below to check out additional vacation rentals and hotels near the park.


Camping
There are no National Park Campgrounds within the park.
Lava Beds Campground is located nearby and offers 43 sites.
For a fun adventure check out Escape Campervans. These campervans have built in beds, kitchen area with refrigerators, and more. You can have them fully set up with kitchen supplies, bedding, and other fun extras. They are painted with epic designs you can't miss!
Escape Campervans has offices in Vancouver, Seattle, Portland, San Francisco, Las Vegas, Los Angeles, Phoenix, Salt Lake City, Denver, Chicago, New York, and Orlando

Parks Near Tule Lake National Monument
Oregon Caves National Monument and Preserve
Whiskeytown National Recreation Area
Point Reyes National Seashore
Eugene O'Neill National Historic Site
Fort Point National Historic Site
Port Chicago Naval Magazine National Memorial
Tule Lake National Wildlife Refuge
Volcanic Legacy Scenic Byway
Lower Klamath National Wildlife Refuges/Klamath Basin National Wildlife Refuge Complex
Check out all of the National Parks in California along with neighboring National Parks in Arizona, Nevada National Parks, and National Parks in Oregon.