Located in Northern Califonia Lava Beds National Monument protects over 46,000 acres of lava caves, lava beds, and historic sites.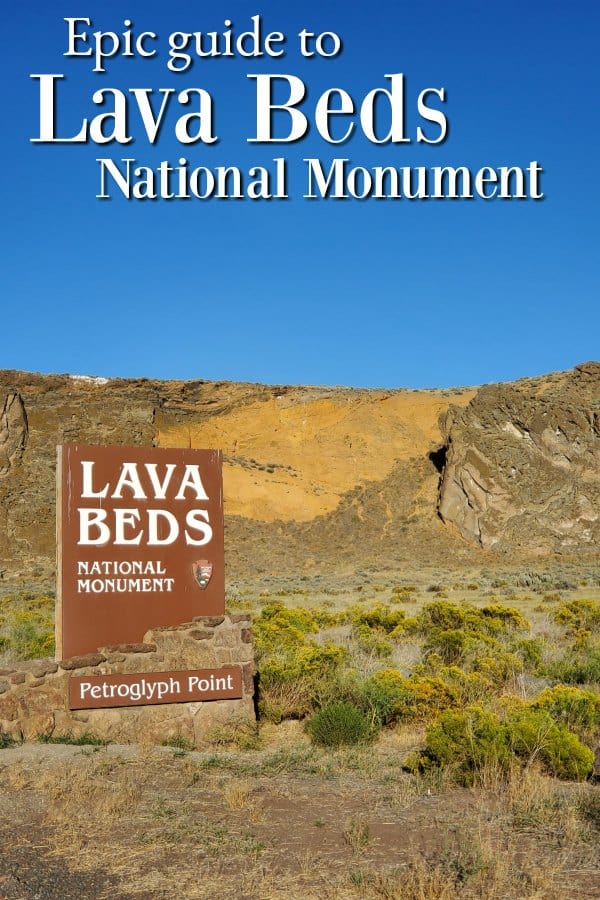 Lava Beds National Monument
The park is filled with cinder cones and spatter cones, lava beds and more from 500,000 years of eruptions from the Medicine Lake Volcano. This shield volcano is part of the Cascade Range volcanic belt that also includes
Mount Rainier
, Mount St. Helens and Lassen Peak in
Lassen Volcanic National Park
.
There were eruptions as recent as 1,100 years ago that spilled lava over the park. Lava Beds National Monument also protects Native American rock art dating back 2,500 years. Along with historic sites from 1872-73 when Modoc Indians led by Cheif Captain Jack used the lava fields to evade the U.S. Army for five months.
Tucked away amidst the sagebrush, half-hidden underground, is the Lava Beds National Monument in northern California.
Even though Lava Beds is one of the lesser-visited U.S. national monuments, don't ignore this beautiful place. The remote location keeps many visitors away, however, all this really means is easier access to the amazing caves and trails.
Located just a few hours north of Redding, California, and an hour south of Klamath Falls, Oregon is a wonderful natural playground. Underground caves and above-ground trails on a rugged landscape offer adventure and uniquely preserved history of the Modoc War of 1872-1873 at the Lava Beds National Monument.
Set aside a day to explore the Lava Beds National Monument with your family. This is definitely one destination too good to miss out on.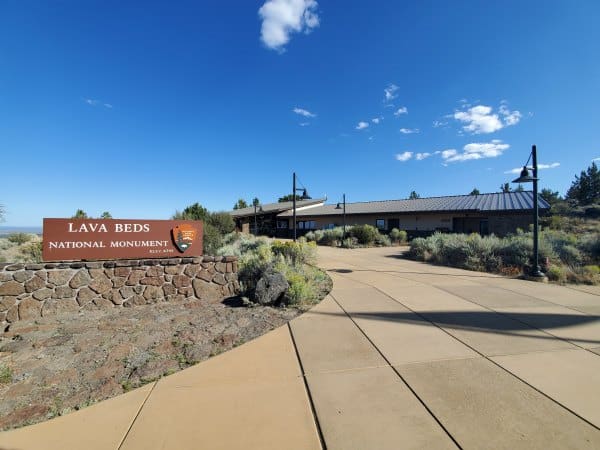 Top things to do at Lava Beds National Monument
Lava Beds Visitor Center
Lava Beds Visitor Center is the perfect place to start a trip to the park. You can rent hard hats, pick up a junior ranger program, watch the park film and learn more about the park.
The Park Rangers can offer information on each of the cave formations, what to expect and what you need to be prepared to explore the caves.
Lava Tubes
Lava tube caves are formed by the movement of rivers of lava coursing underground. As the lava continues to flow, the outer shell is constantly hardening producing tunnels. The likeness of a river can be seen in many caves by the ripple pattern in the lava and the many tributaries that branch off the main tubes.
The main caves were made accessible by the Civilian Conservation Corps during the 1930s and 40s. There are 22 improved caves, ranging from easy to difficult. Most lie along Cave Loop Road which takes off from the visitor's center.
Certain caves are closed to protect bats. Please check with a ranger for current closures. Here is a great cave brochure.
Cave Rules
• Stay on available trails
• Leave no trace of your visit behind—do not eat, drink, smoke, or leave trash
• Do not use caves as bathrooms, use a "wag bag" and pee bottle
• Formations made of lava, calcite, and ice can be permanently damaged—cave slowly and carefully and do not touch
• Do not touch hydrophobic bacterial mats—they are easily damaged and take decades to regrow
• Use electric flashlights, not carbide or gas lamps
• Do not touch paintings or cultural artifacts, as they are easily damaged
• Observe closures to protect bats, and do not disturb any cave life you see
• Pets are not permitted in caves
Easy caves to explore with young children are:
Mushpot Cave (770 ft / 235 m)
Sentinel Cave (3,280 ft / 1,000 m)
Valentine Cave (1,635 ft / 498 m)
Skull Cave (580 ft / 177 m)
Merrill Cave (650 ft / 198 m)
Heppe Cave (170 ft / 52 m)
Big Painted Cave ( 266 ft / 81 m)
Symbol Bridge (148 ft / 45 m)
Ovis Cave (216 ft / 66 m)
Paradise Alleys (1,033 ft / 315 m)
These caves are moderately difficult.
They can still be explored by families with young children, but some more care and attention will need to be taken.
These caves may involve stooping through low sections and/or rough floors. Additional protective gear is recommended for the more difficult spots.
Golden Dome Cave (2,229 ft / 679 m)
Sunshine Cave (466 ft / 142 m)
Balcony Cave (2,903 ft / 885 m)
Boulevard Cave (759 ft / 231 m)
Blue Grotto Cave (1,541 ft / 470 m)
Indian Well Cave (300ft / 91 m)
There are seven improved but difficult caves.
Families with older children will find the challenge enjoyable. These caves will be hard for small children who are not experienced cavers.
These caves have some portions which require crawling. Helmets, kneepads, and gloves are a must in these areas. They are also more directionally challenging. Purchasing maps is highly
recommended!
Labyrinth Cave (1,239 ft / 378 m)
Lava Brook Cave (859 ft / 262 m)
Hopkins Chocolate Cave (1,405 ft / 428 m)
Hercules Leg Cave (1,948 ft / 594 m)
Juniper Cave (2,362 ft / 720 m)
Catacombs Cave (6,903 ft / 2,104 m)
Thunderbolt Cave (2,561 ft / 781 m)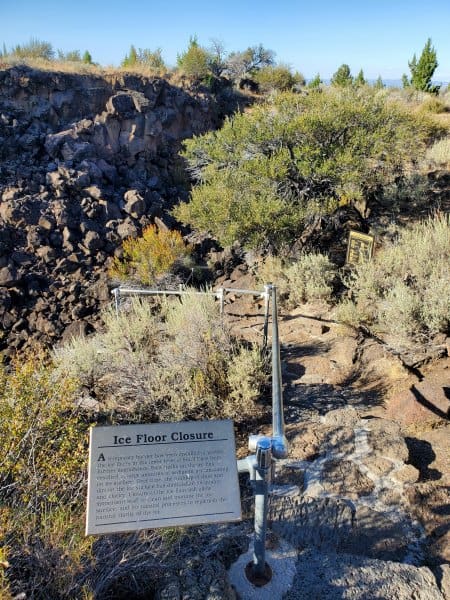 What you need to pack to go Cave Exploring
There are some basic rules to remember when exploring any cave. Caving in a group is a lot of fun and safer, too. If choosing to go solo, remember to tell someone of your day's plans.
Be prepared so that caving is safe and enjoyable.
Flashlights. Always carry an extra one. It is easy to damage a flashlight or wear out the batteries in a cave. Three flashlights per person are ideal.
Wear a long-sleeved shirt and pants (not shorts). This not only protects against scrapes but keeps cavers warm while exploring. The average temperature of the lava tubes is 55 degrees Fahrenheit.
Wear good shoes with traction on the soles.
A hard hat.
Gloves and knee pads. These are a necessity if there will be any crawling.
A camera with a flash.
Keep in mind that caving is different than hiking above ground. Know the physical limits of your group. Remember that in most caves the entrance and exit are the same. Be sure everyone saves enough energy for the return trip. Many times there is nowhere to sit down, and leaning against the walls to rest can cause damage to a very fragile environment.
Stick to the main trails and stick together. As tempting as it may be to explore side tubes, do not explore any area without a map. Side tubes can lead to dangerous places even in an improved cave.
Pack a snack to eat after spelunking, but remember not to bring any food or drink into the caves.
Consider bringing snacks including Trail mix, granola or energy bars, Jerkey, Peanut butter and jelly sandwiches, fruit slices or vegetable sticks, Water or Sports drinks for replacing lost vitamins and electrolytes.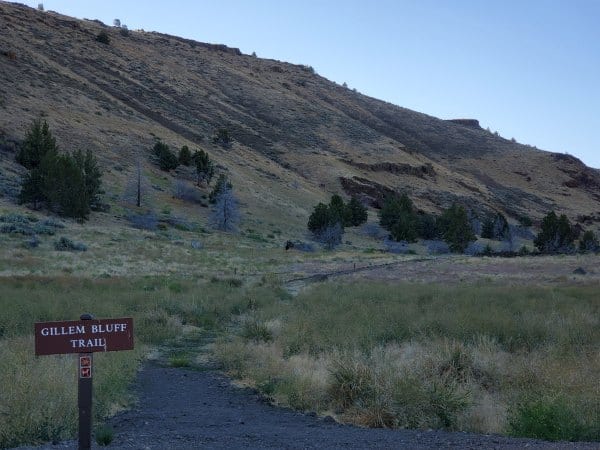 Hiking
Lava Beds National Monument also offers several scenic hiking trails. The visitor's center has maps for the trails.
There are 10 short trails, all under two miles.
Bunchgrass Trail
Missing Link Trail, which is a connecting trail and makes a 10-mile loop if all of it is hiked.
Heppe Cave Trail
Big Nasty Trail
Schonchin Butte Trail
Symbol Bridge Trail
Thomas-Wright Battlefield Trail
Gillem Bluff Trail
Captain Jacks Stronghold Trail
Petroglyph Point Trail.
Three trails are longer, but all under 10 miles in length.
Three Sisters Trail
Lyons Trail
Whitney Butte Trail.
As with caving, remember to let someone know the hiking itinerary. Carry plenty of water because there are no above groundwater sources in the Monument. Stick to the trails.
Lava flows can be dangerous to hike on. Bring along a camera to take pictures of the wonderful and amazing sights along the way, and remember that everything in the Monument is protected. Removal of rocks, plants, or any other object is prohibited.
Captain Jack's Stronghold
A small band of Modoc people endured the winter of 1872-1873 here. The Army spent five months attacking the small band of Modoc people and driving them from their homeland.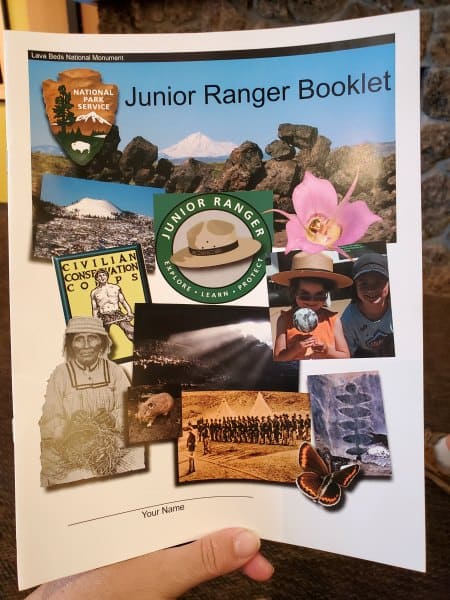 Make sure and pick up a Lava Beds Junior Ranger program at the visitor center. Most of the program can be filled out while at the visitor center.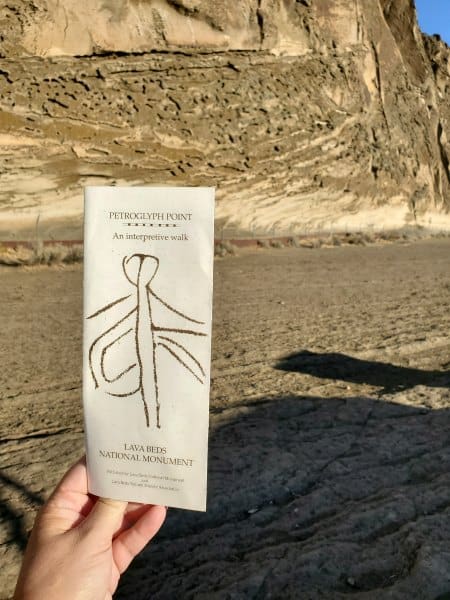 Petroglyph Post Interpretive Walk
There is more Native American art here than any other place in California. It is hard to believe when you look at the rock art that these were carved when Modoc people paddled out in boats to carve the images. At that time the area was an island created when volcanic tuff erupted from the floor of ancient Tule Lake.
Things to know when planning a trip to Lava Beds National Monument
Visitor Center Hours
December, January, and February - 10:00 am - 4:00 pm.
March, April, May, and September, October, and November - 9:00 am - 4:30 pm.
June, July, and August - 9:00 am - 5:30 pm.
Entrance Fee - $25.00
WiFi - Free WiFi is available at the visitor center
Pets are not allowed on trails, in caves, or in the visitor center
Lava Beds National Monument Camping: There is a small campground in the Lava Beds, with the sites available on a first-come, first-served basis. The fee for the sites is $10 per night.
The campground also includes one group site, which is reservable at a rate of $3 per person, up to $60. Inquiries about the group site can be made at the visitor's center.
Visitor Center Hours: The visitor's center is open from 8 am to 6 pm during the summer, from the Friday before Memorial Day through Labor Day.
In the fall, winter and spring the hours are from 8:30 am to 5 pm.
Flashlight Rentals: Free flashlight rentals are available in the visitor's center, which also houses a small gift shop and museum.
There is no food concession in the Monument, but snacks can be purchased from the gift shop, and a soda vending machine is located outside.
Due to the rugged terrain, many parts of the Lava Beds National Monument are not wheelchair accessible. The visitor's center is, however, wheelchair accessible.
For questions about accessibility, tours, and general information, call (530)667-8100 or visit the Lava Beds web site.
Lava Beds NM is just one of the amazing caves in California that are worth planning a trip to visit.
National Park Sites near Lava Beds National Monument
Whiskeytown National Recreation Area
Oregon Caves National Monument and Preserve
Check out all of the National Parks in California and neighboring Oregon National Parks and Nevada National Parks.
The park is managed by the United States National Park Service.