A National Heritage Area is not a unit of the National Park Service, nor is any land owned or managed by the NPS. National Park Service involvement is always advisory in nature.
With that being said there are still National Park Passport stamps in most National Heritage Areas so you can designate that you visited them.
The National Park Service provides technical, planning and limited financial assistance to National Heritage Areas. The NPS is a partner and advisor leaving decision-making authority in the hands of local people and organizations.
The goal of National Heritage Areas is to provide resource stewardship through community initiatives. Giving local residents the opportunity to participate in the preservation and stewardship of their local community.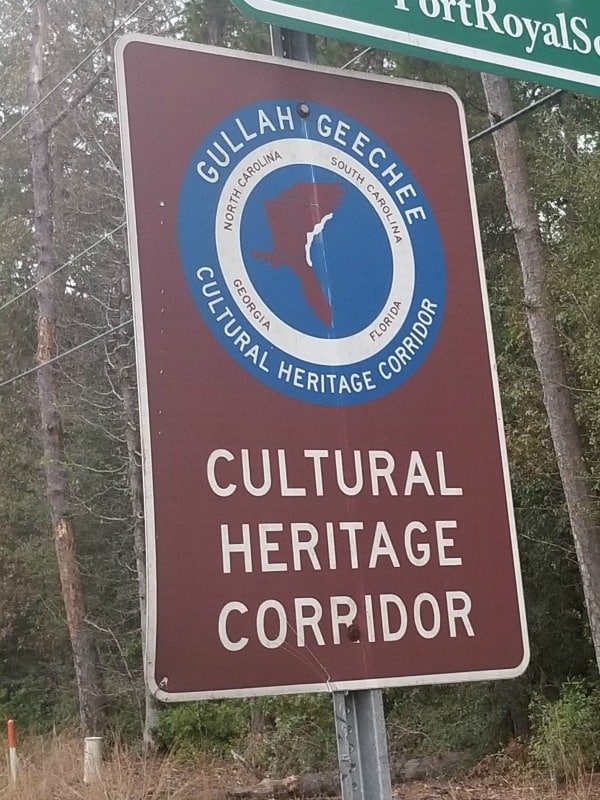 There are currently 54 National Heritage Areas across the United States
Abraham Lincoln National Heritage Area, Illinois
America's Agricultural Heritage Partnership (Silos & Smokestacks National Heritage Area), Iowa
Appalachian Forest National Heritage Area, Maryland and West Virginia
Arabia Mountain National Hertiage Area, Georgia
Atchafalaya National Heritage Area, Louisiana
Augusta Canal National Heritage Area, Georgia
Baltimore National Heritage Area, Maryland
Blue Ridge National Heritage Area, North Carolina
Cache La Poudre River National Heritage Area, Colorado
Cane River National Heritage Area, Louisiana
Champlain Valley National Heritage Partnership, New York and Vermont
Crossroads of the American Revolution National Heritage Area, New Jersey
Delaware and Lehigh National Heritage Corridor, Pennsylvania
Erie Canalway National Heritage Corridor, New York
Essex National Heritage Area, New York
Freedom's Frontier National Heritage Area, Kansas, and Missouri
Freedom's Way National Heritage Area, Massachusetts and New Hampshire
Great Basin National Heritage Route, Nevada, and Utah
Gullah/Geechee Cultural Heritage Corridor, Florida, Georgia, North Carolina, and South Carolina
Illinois & Michigan Canal National Heritage Corridor, Illinois
John H. Chafee Blackstone River Valley National Heritage Corridor, Massachusetts, and Rhode Island
Journey Through Hallowed Ground National Heritage Area, Maryland, Pennsylvania, and Virginia
Kenai Mountains-Turnagain Arm National Heritage Area, Alaska
Lackawanna Valley National Heritage Area, Pennsylvania
Maritime Washington National Heritage Area, Washington
Maurice D. Hinchey Hudson River National Heritage Area, New York
Mississippi Delta National Heritage Area, Arkansas, Louisiana, and Mississippi
Mississippi Gulf Coast National Heritage Area, Mississippi
Mississippi Hills National Heritage Area, Mississippi
Mormon Pioneer National Heritage Area, Utah
MotorCities National Heritage Area, Michigan
Mountains to Sound Greenway National Heritage Area, Washington
Muscle Shoals National Heritage Area, Alabama
National Aviation National Heritage Area, Ohio
National Coal National Heritage Area, West Virginia
Niagara Falls National Heritage Area, New York
Northern Plains National Heritage Area, North Dakota
Northern Rio Grande National Heritage Area, New Mexico
Ohio and Erie National Heritage Canalway, Ohio
Oil Region National Heritage Area, Pennsylvania
Rivers of Steel National Heritage Area, Pennsylvania
Sacramento-San Joaquin Delta National Heritage Area, California
Sangre de Cristo National Heritage Area, Colorado
Santa Cruz Valley National Heritage Area, Arizona
Schuylkill River Valley National Heritage Area, Pennsylvania
Shenandoah Valley Battlefields National Historic District, Virginia
South Carolina National Heritage Corridor, South Carolina
South Park National Heritage Area, Colorado
Susquehanna National Heritage Area, Pennsylvania
Tennessee Civil War National Heritage Area, Tennessee
The Last Green Valley National Heritage Corridor, Connecticut, and Massachusetts
Upper Housatonic Valley National Heritage Area, Connecticut, and Massachusetts
Wheeling National Heritage Area, West Virginia
Yuma Crossing National Heritage Area, Arizona
There are the National Heritage Areas that participate in the Passport Stamp program
Arabia Mountain • Georgia
Atchafalaya National Heritage Area • Louisiana
Augusta Canal National Heritage Area • Georgia
Cache la Poudre River Corridor • Colorado
Cane River National Heritage Area • Louisiana
Crossroads of the American Revolution • New Jersey
Delaware & Lehigh National Heritage Corridor • Pennsylvania
Erie Canalway National Heritage Corridor • New York
Hudson River Valley National Heritage Area • New York
Ohio and Erie Canalway National Heritage Area •Ohio
Essex National Heritage Area • Massachusetts
Illinois & Michigan National Heritage Corridor • Illinois
John H. Chafee Blackstone River Valley National Heritage Corridor • RI and MA
Lackawanna Valley National Heritage Area • Pennsylvania
Looking for Lincoln National Heritage Area • Illinois
Mississippi Delta National Heritage Area •Mississippi
Mississippi Gulf Coast National Heritage Area •Mississippi
MotorCities National Heritage Area • Michigan
Muscle Shoals National Heritage Area • Alabama
National Coal Heritage Area • West Virginia
Northern Rio Grande National Heritage Area • New Mexico
Rivers of Steel National Heritage Area • Pennsylvania
Schuylkill River National Heritage Area • Pennsylvania
Silos & Smokestacks National Heritage Area • Iowa
Tennessee Civil War National Heritage Area • Tennessee
The Last Green Valley National Heritage Corridor • CT and MA
Upper Housatonic • CT and MA
Wheeling National Heritage Area • West Virginia