Booker T Washington National Monument is located in Southern Virginia. This US National Monument protects the birthplace of Booker T Washington who is known as the great educator.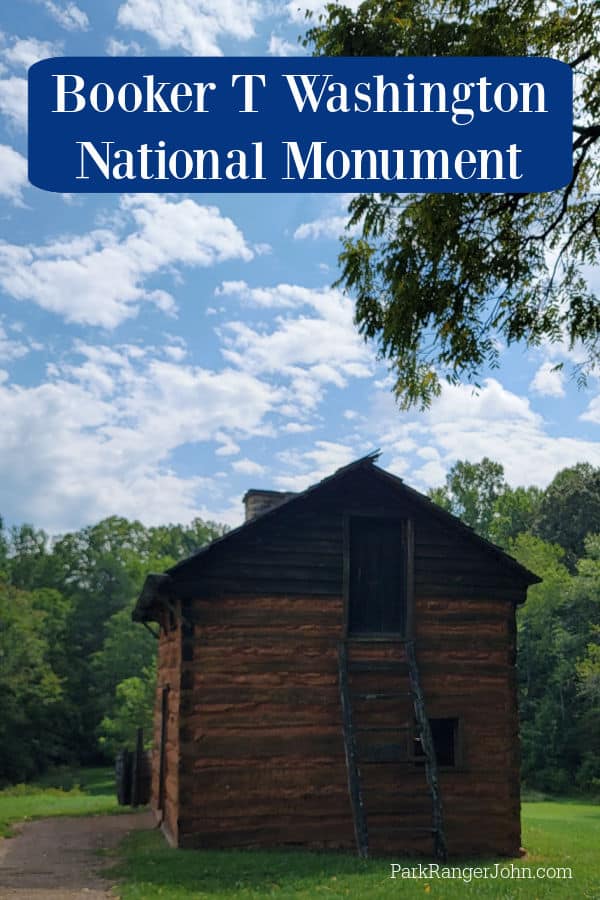 Booker T Washington National Monument
Booker T. Washington was born a slave in April 1856 on the 207-acre farm of James Burroughs. Booker T. Washington National Monument is located on the former Burroughs Plantation. In 1850, James and Elizabeth Burroughs moved their children and a few slaves to this 207-acre tobacco farm in southwestern Virginia.
Booker T Washingtons' mother was the plantation cook, a slave named Jane. He was born in 1856.
He spent his youth working on the farm. He worked until the end of the Civil War.
Mr. Washington believed in the value of education and its power. At the age of 25, he was named the 1st president of Tuskegee Institute in Alabama. While at Tuskegee Institute he recruited George Washington Carver to be part of the faculty.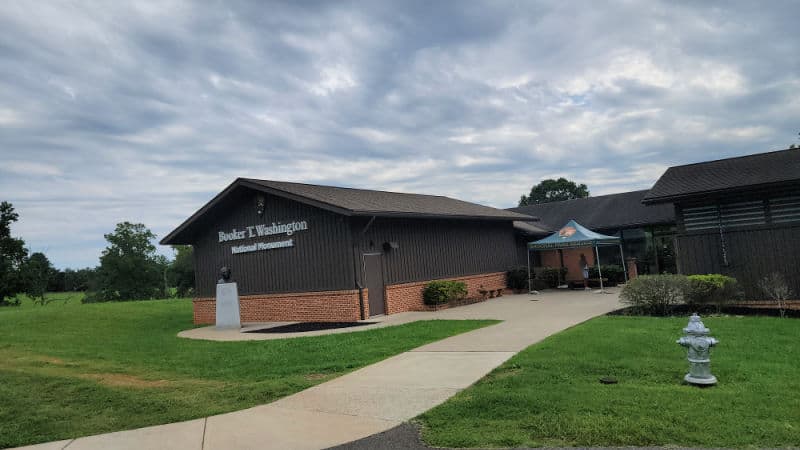 Visitor Center
The visitor center is the perfect place to start your visit. There is a really great film that shares what life was like for Booker T. Washington.
There are exhibits about slavery and tobacco farming.
You can also pick up a Junior Ranger booklet from the visitor center and shop in the small park store.
You can watch the Measure of a Man park video online.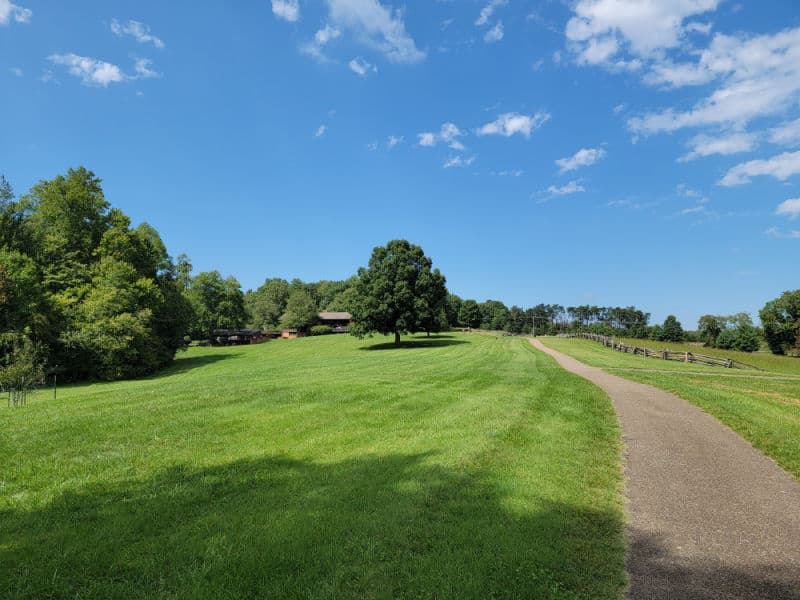 Plantation Trail
The Plantation Trail is a ¼ mile loop through the historic area. It is paved and does have a decline to reach the historic area which you will need to walk up to reach the parking area.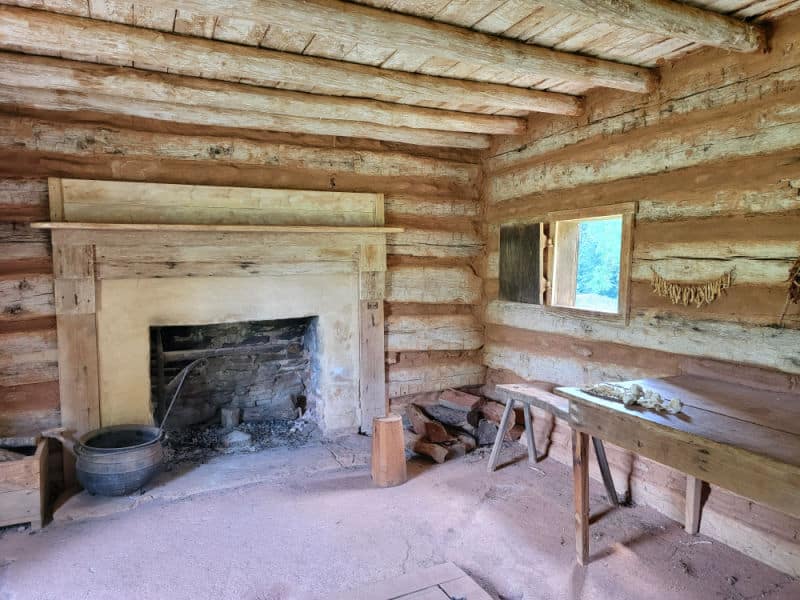 At the end of the trail you can visit a replica kitchen of where Booker T Washington's mother worked and they lived.
Jack o Lantern Trail
"Here I learned to love the soil, to love cows and pigs and trees and flowers and birds and worms and creeping things. I have always been intensely fond of outdoor life." - Booker T. Washington
The Jack o Lantern Trail is a mile and a half through the fields surrounding the park. You can find trail guides at the visitor center.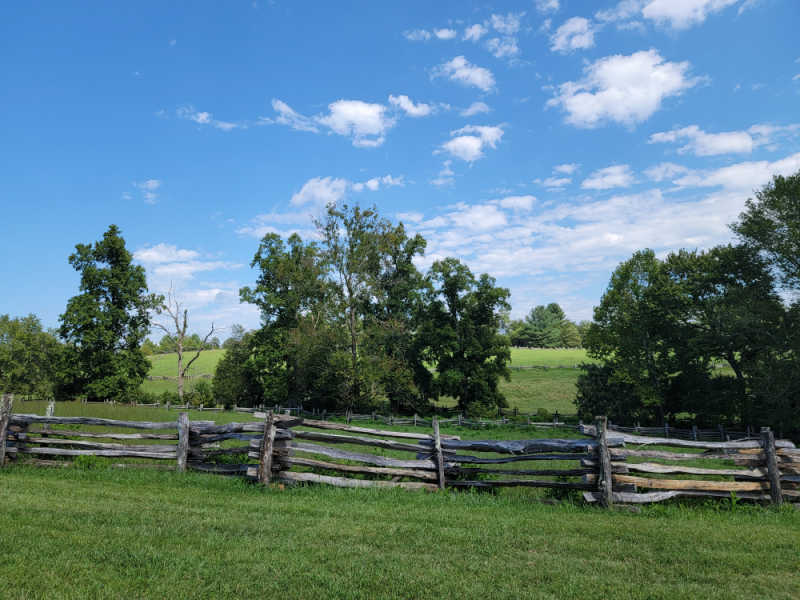 Farm Area
Sheep, pigs, horses, and chickens help provide the mood to explore this recreated 1850's tobacco farm.
Picnic Area
There is a picnic area near the visitor center.
Junior Ranger Program
The Junior Ranger program can be completed while in the park. It is great for all ages!
Download The Pathway to Success Junior Ranger Book now!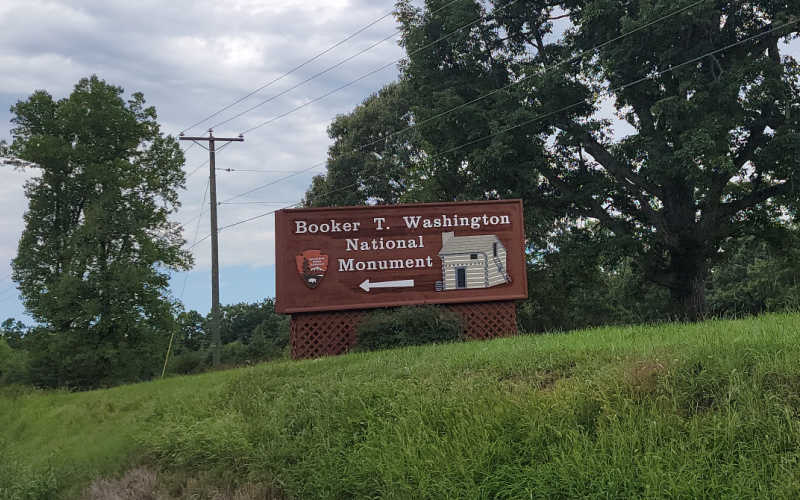 Things to know when planning a visit
Park Address - 12130 Booker T. Washington Highway, Hardy, VA 24101
The monument is located on AV 122 (Booker T. Washington Highway), 22 miles southeast of Roanoke, VA. From I-81 take I-581, then U.S. 220 south from Roanoke to VA 122.
From the Blue Ridge Parkway take VA 43 south to VA 122.
From Lynchburg take U.S. 460 west to VA 122.
Park Hours - open daily except for Thanksgiving, December 25, and January 1
Entrance Fee - $0.00, there is no fee to visit the park.
Closest Airports - Roanoke, VA (25 miles from the park) and Lynchburg, VA (50 miles from the park)
Public Transportation - Public transportation to the park is not available.
WiFi - There is no public WiFi in the park.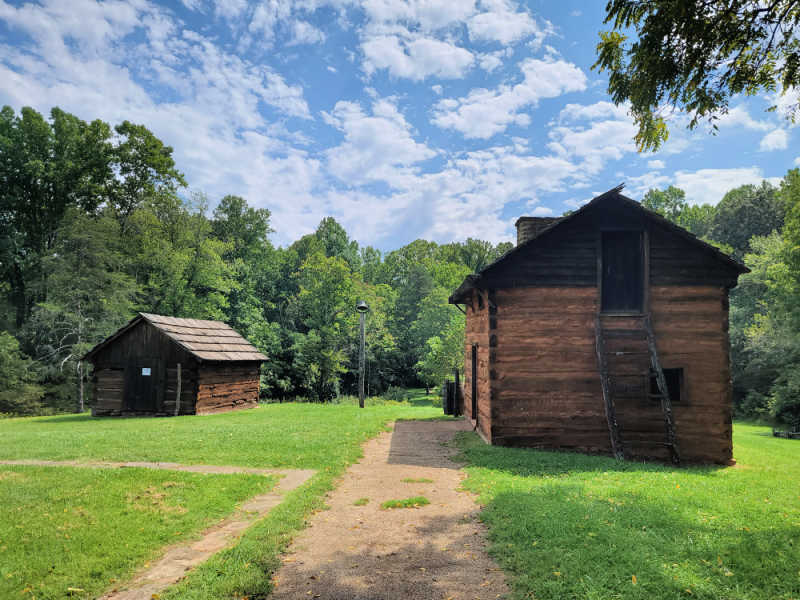 National Park Sites near Booker T Washington National Monument
Appomattox Court House National Historical Park
Richmond National Battlefield Park
Blue Ridge Parkway
Petersburg National Battlefield
Colonial National Historical Park
Check out all of the National Parks in Virginia along with neighboring National Parks in Washington DC, National Parks in North Carolina, National Parks in Kentucky, National Parks in West Virginia, and National Parks in Maryland
Check out all of the US National Monuments