Fort Union National Monument was established in 1851 as a post and supply depot. It was located in Northeastern New Mexico at a strategic intersection of the Sante Fe Trail.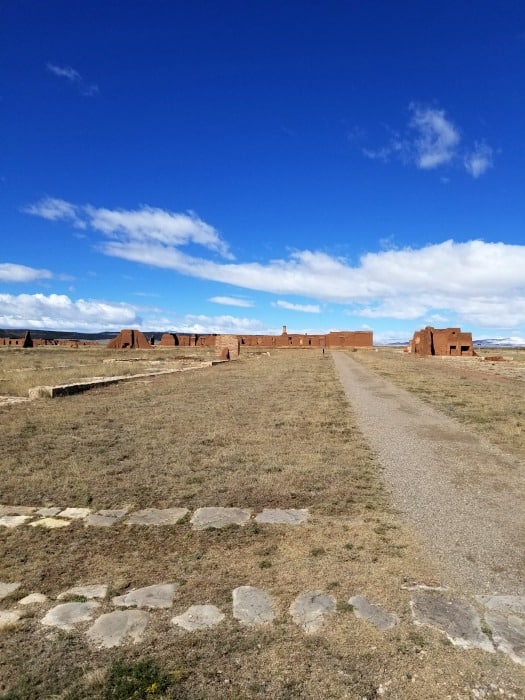 Fort Union National Monument
In the early years of Fort Union mounted troops would patrol the Sante Fe trail. Later they would serve as escorts for the mail stagecoaches.
Fort Union troops faced Confederate troops from Texas during the Civil War. Over a span of forty years, three different forts were built.
At the height of Fort Union, there were 1,666 soldiers in residence.
Today you can explore Fort Union National Monument along a self-guided interpretive trail. You can also see ruts from the Sante Fe trail near the park.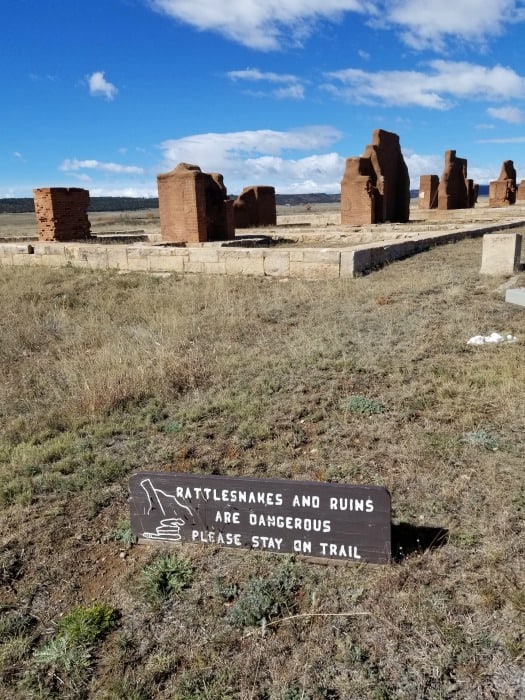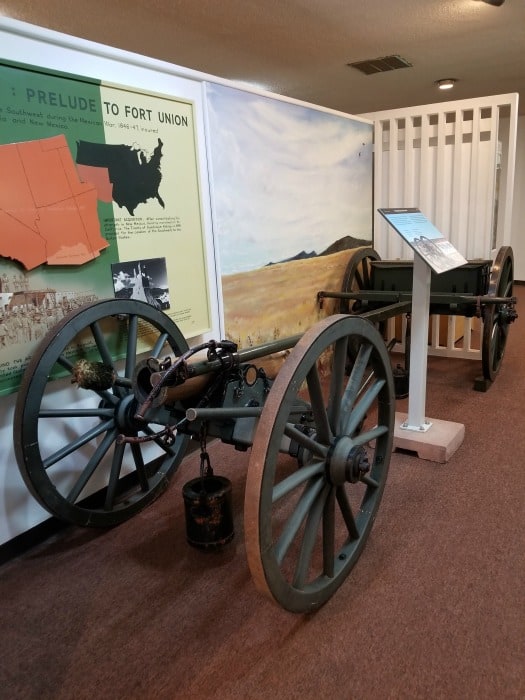 Visit the visitor center
The visitor center has a nice size bookstore, museum exhibits, the park movie, and access to the park grounds.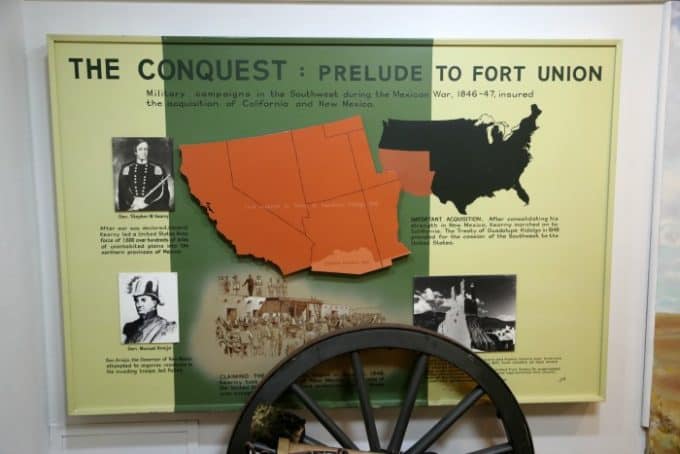 Watch the park video
The park movie is a great way to learn more about the park. There is a lovely couch and seating area to watch the movie.
Pre-warning the couch is super comfy and if you have been on the road for a while you may find yourself nodding off during the movie. It is warm in the visitor center and these things just happen.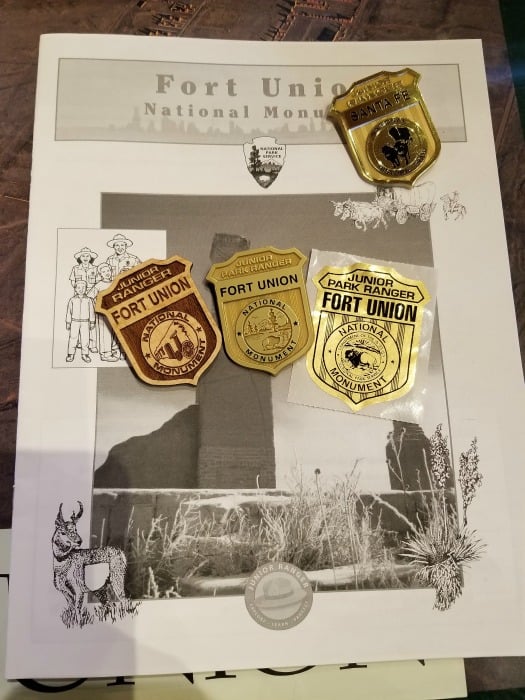 Become a Fort Union NM Junior Ranger
The Fort Union NM Junior Ranger program can be picked up at the visitor center. The program includes walking through the fort and learning about the different buildings.
You will want to give yourself at least an hour maybe two to explore the fort area. It is a lot larger than it looks when you first leave the visitor center.
You can also work on the Sante Fe Trail Junior Ranger program!
Explore the fort
There is a 1.25-mile self-guided interpretive trail that leads you through Fort Union. If you do not have time to explore the entire fort you can take the shorter half-mile trail.
Be prepared the fort is a lot larger than it looks from the visitor center. It is also super windy at times. Make sure you are dressed in layers and have water with you.
The visitor center has umbrellas to help provide protection from the sun or rain.
Enjoy a Ranger program
Almost daily depending on staffing Fort Union NM offers some type of ranger program. Ranging from cannon demonstrations to interpretive talks of the history of Fort Union.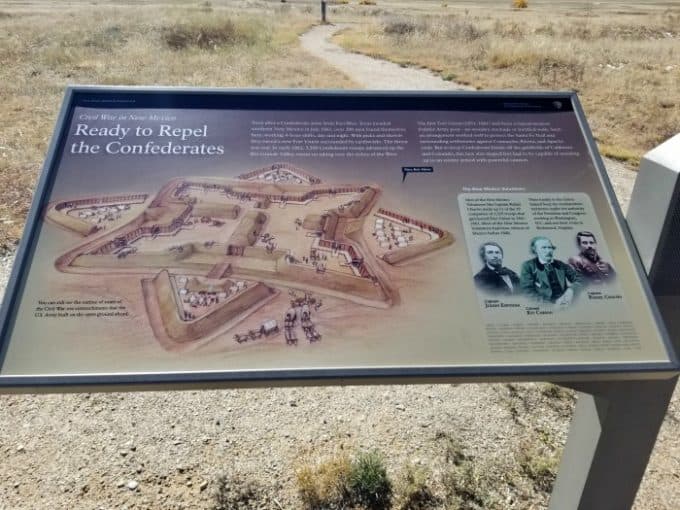 Things to know when planning a trip to Fort Union National Monument in New Mexico
Park Address
3115 NM Highway 161
Watrous, NM 87753
Park phone numbers - (505) 425-8025
Park Hours
8:00 AM - 4:00 PM Labor Day - Memorial Day
8:00 AM - 5:00 PM Memorial Day - Labor Day
The park is closed Thanksgiving Day, Christmas Day, New Year's Day
Park Entrance Fee - There is no fee to visit Fort Union National Monument
National Parks near Fort Union NM
Capulin Volcano National Monument
Valles Caldera National Preserve
Chaco Culture National Historical Park
Check out all of the National Parks in New Mexico and neighboring Arizona National Parks, Colorado National Parks, Oklahoma National Parks, and National Parks in Texas.