Pecos National Historical Park located near Sante Fe, New Mexico encompasses history from pre-Columbian Native Americans, the era of the Spanish War, an 1862 Civil War Battle, and 20th-century tourism and ranching.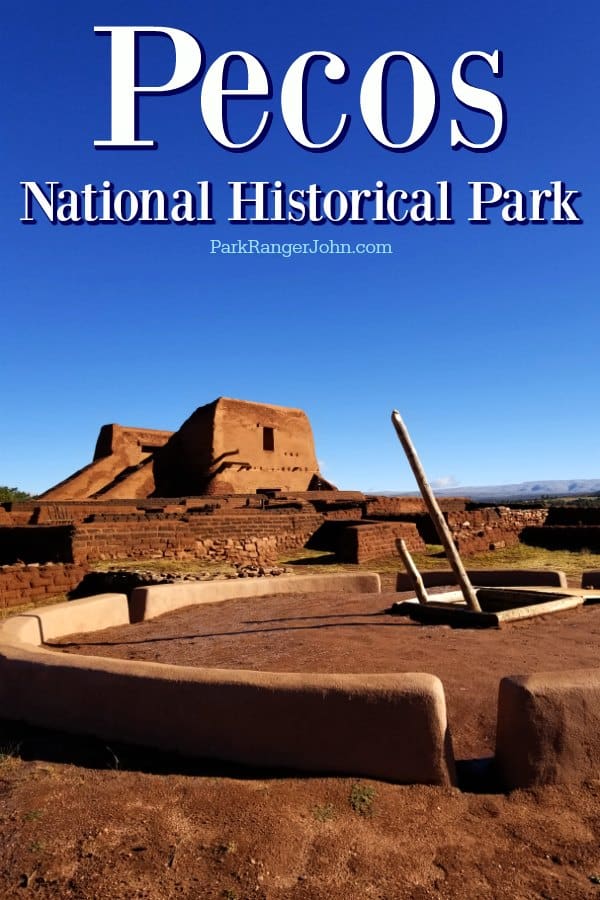 Pecos National Historical Park
This park is pretty eclectic and has a ton to see and do. There are a couple of self-guided trails that are the perfect way to get out and explore the park.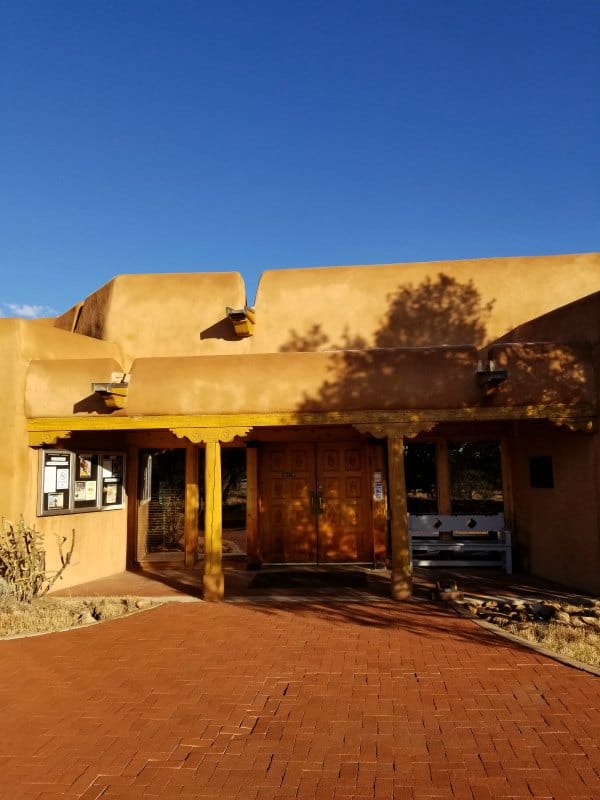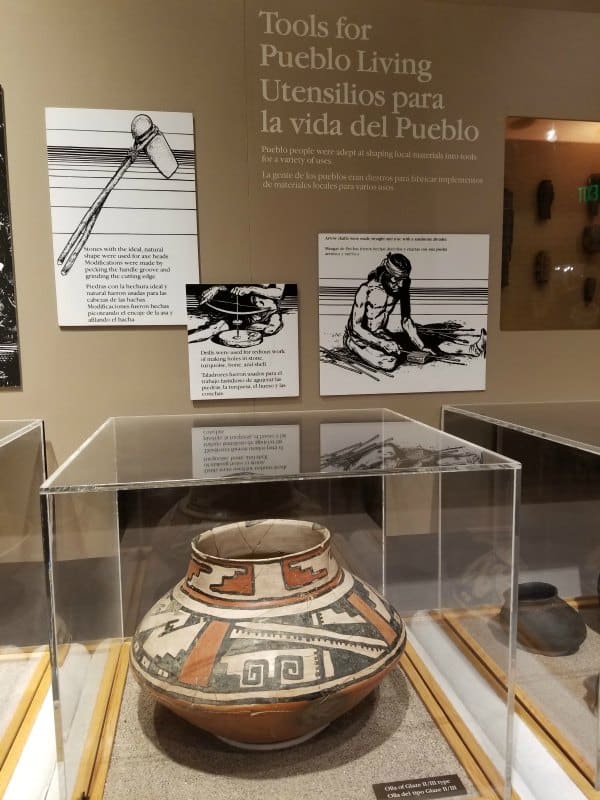 Visit the E. E. Fogelson Visitor Center
The Pecos National Historical Park visitor center is the perfect place to start your visit to the park.
There is a nice size museum detailing the history of the park, a great bookstore, and even a seating area you can relax with your kids and read one of the park books.
Watch the park film
Pecos NHP has a 12-minute film detailing the history of the park. Pre-warning the movie is a bit dry and the speaker is monotone.
Make sure you are prepared! If you have not had a good nights sleep and you sit in the warm room you may end up with a 12-minute nap that is completely unplanned. 🙂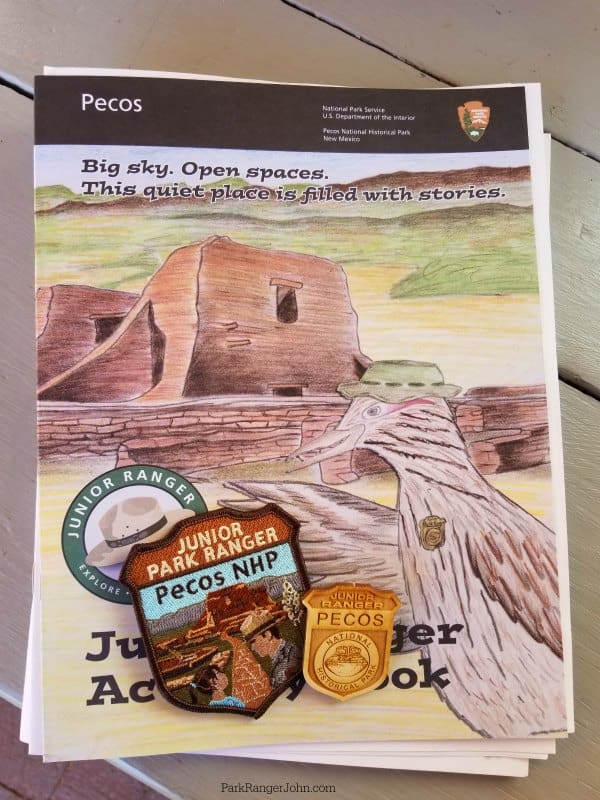 Become a junior ranger
The Pecos NHP Junior Ranger program can be completed within the visitor center and by walking around the park. I would plan on at least 30 minutes depending on the age of the participant.
You can print a copy of the Junior Ranger Booklet before your visit if you would like to start learning about the park ahead of time.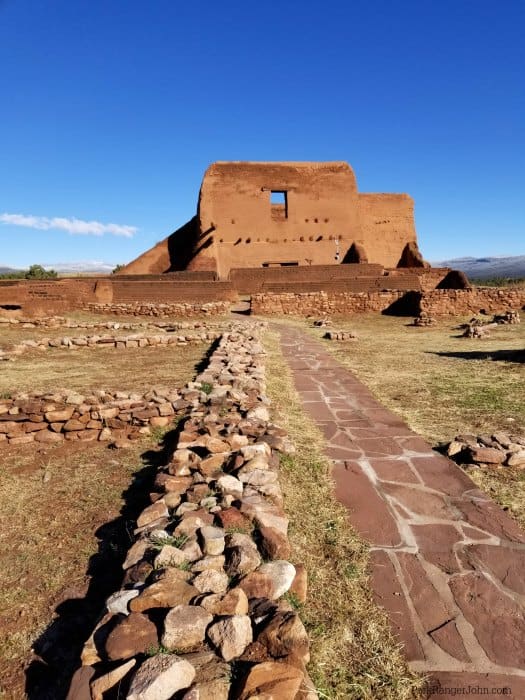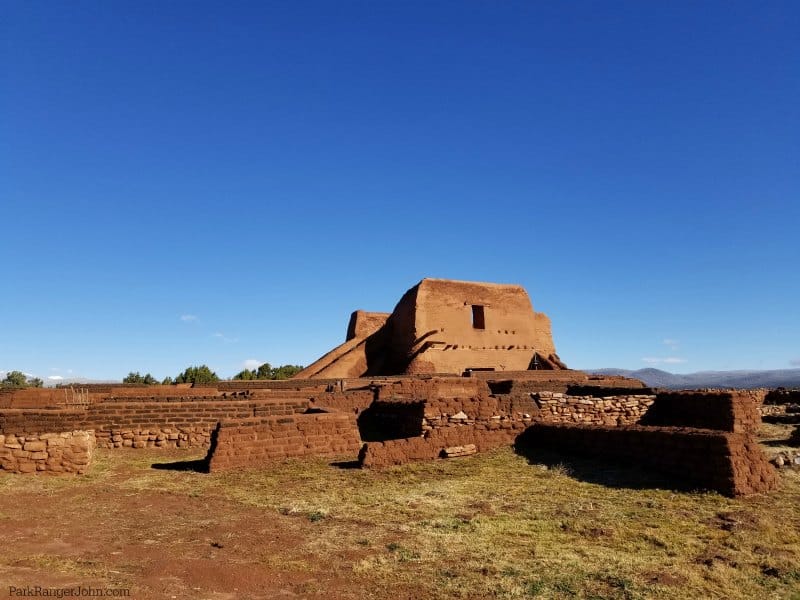 Hike to the Pecos pueblo and mission church
There is a self-guided 1.25-mile trail that leads you to the Pecos pueblo and mission church sites.
1.25 mile/2 km roundtrip loop
Difficulty: Easy (mostly paved)
Elevation Change: 80 ft/23 m
Make sure you use the bathroom at the visitor center and have water with you. There are no services available along the trail.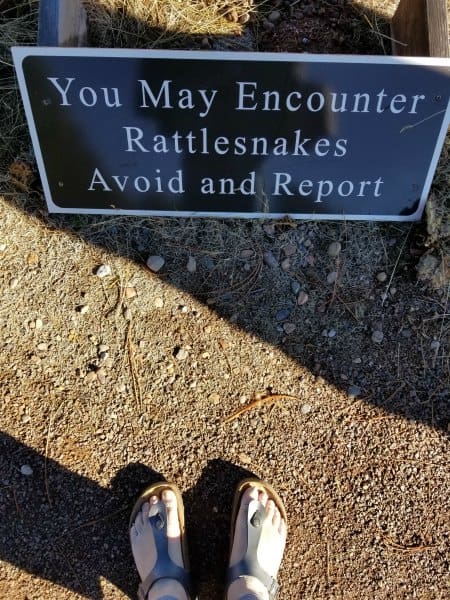 Hike the Civil War Battlefield Trail
The Civil War Battlefield Trail is a 2.3-mile trail. Make sure and check-in with the visitor center to get the gate code to access the trail. The trailhead is a 7.5-mile drive from the visitor center.
2.25 mile/3.6 km round trip loop
Difficulty: Moderately Strenuous (unpaved/gravel)
Elevation Change: 500 ft/152 m
Take a ranger-guided tour
Ancestral Sites Tour (1 hour)
Civil War Walking Tour (1.5 hours)
Forked Lightning Ranch House Tour (1.5 hours)
Battlefield Hike (2 hours)
Ranger-guided tours are a great way to learn more about the history of Pecos NHP and see the Forked Lightning Ranch House!
Go Fly Fishing
Three miles of the Pecos River can be found within the park.
Reservations are required and can be made up to 30 days in advance at www.recreation.gov or by calling 1-877-444-6777 Your reservation is for a fishing time only.
It is not a permit to fish. All anglers with reservations must check-in at the visitor center to receive the fishing permit. Fishing reservations are $15 per person.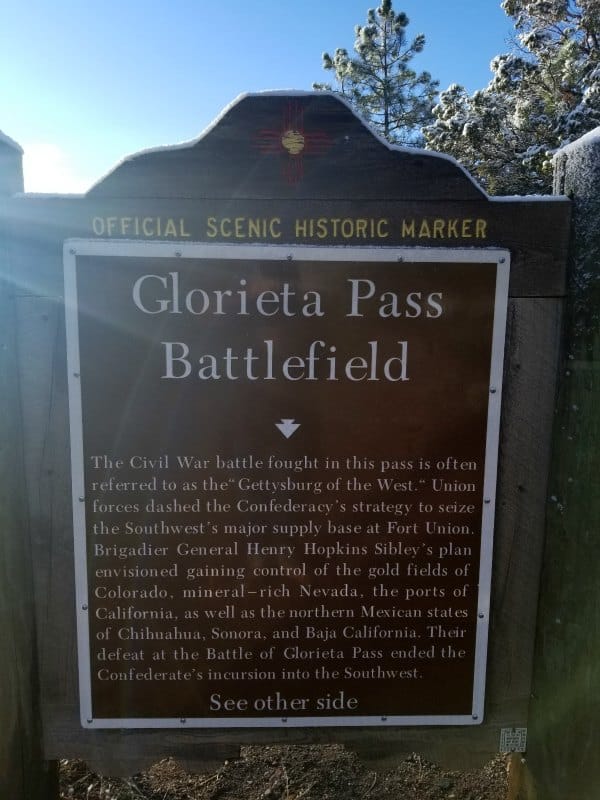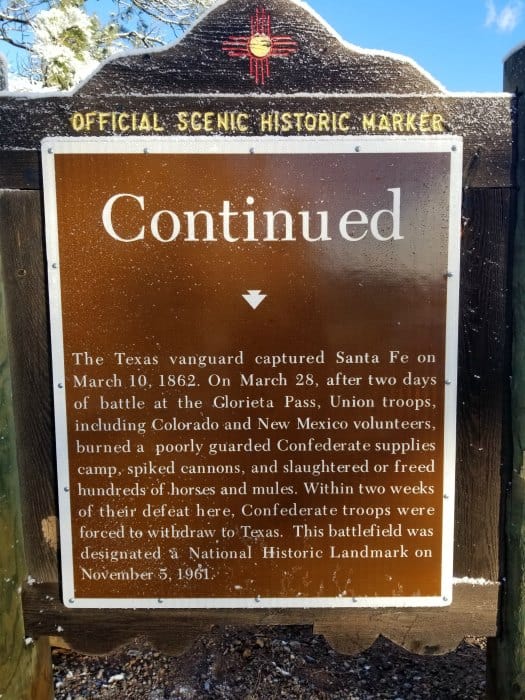 Civil War Encampment
Pecos National Historical Park commemorates the Battle of Glorieta Pass each year by putting together a Civil War Encampment.
Las Posadas festivities
During December the park has Las Posadas festivities that include lining the walkway from the church to the visitor center with hundreds of lanterns.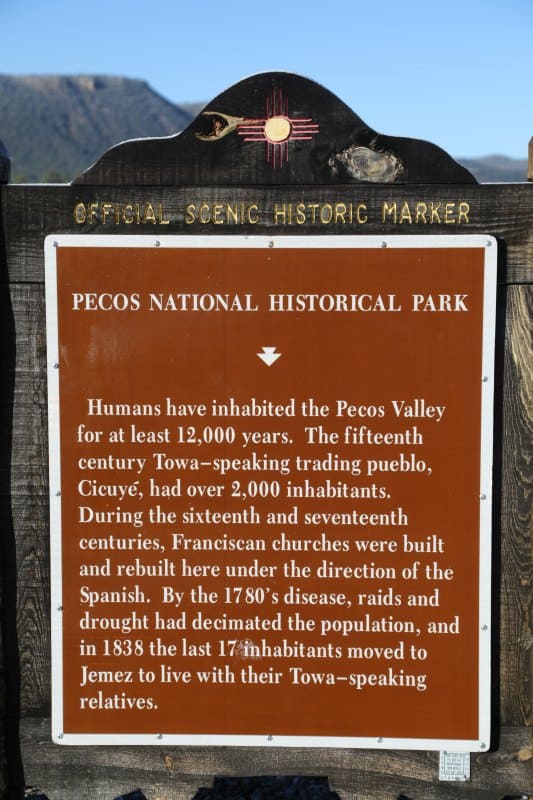 Things to know when planning a trip to Pecos National Historical Park
Rattlesnakes can be present along the trail, especially during the summer months.
The trail is made with small rocks. You will want to have closed-toed shoes or you will spend most of the walk trying to get rocks out of your shoes. My wife had on Birkenstocks and was not very happy as small rocks kept getting into her shoes.
There is not a lot of shade along the hiking trails. Be prepared with sunglasses, sunscreen, a hat, and water.
The park does not sell bottled water. You can refill a reusable water bottle at the visitor center.
Make sure you do not climb on the walls or have kids that climb on the walls. Snakes love to hide and blend in with the rocks and this is not the way you want to meet the park wildlife.
Park Address
Pecos National Historical Park
1 Peach Drive
Pecos, NM 87552
Pecos National Historical Park is 25 miles east of Santa Fe, New Mexico off of Interstate 25.
Park phone number - (505)-757-7241
Park Hours
Winter Park Hours (Labor Day to Memorial Day): 8:00 am to 4:30 pm
Winter Visitor Center Hours: 8:00 am to 4:00 pm
Summer Park Hours (Memorial Day to Labor Day): 8:00 am to 6:00 pm
Summer Visitor Center Hours: 8:00 am to 5:30 pm
The park is closed on Thanksgiving Day, Christmas Day, and New Year's Day.
Park entrance fees - There is no park entrance fee to visit Pecos NHP
Pets - Leashed pets are allowed on park trails. Pets are not allowed inside park buildings. Leashes cannot exceed 6 feet in length for both pets and service animals.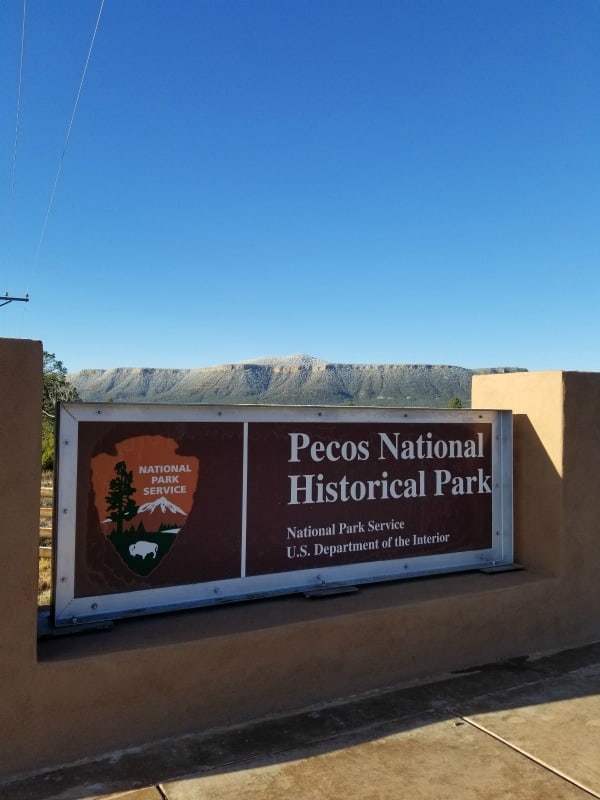 National Parks near Pecos NHP
Bandelier National Monument - 69 miles
Valles Caldera National Preserve - 78 miles
Fort Union National Memorial - 70 miles
Capulin Volcano National Memorial - 180 miles
Petroglyph National Memorial - 85 miles
Check out all of the National Parks in New Mexico and neighboring Arizona National Parks, Texas National Parks, Oklahoma National Parks, Colorado National Parks, and National Parks in Utah.