New Mexico can be a great place to take a trip for a vacation. Located in the southwestern area of the USA, it is a sparsely populated state which offers plenty of open space for those seeking outdoor activities. New Mexico has a range of attractions on offer ranging from the ancient to the modern and if historical sites are something that interests you then the El Morro National Monument can be an excellent location to visit.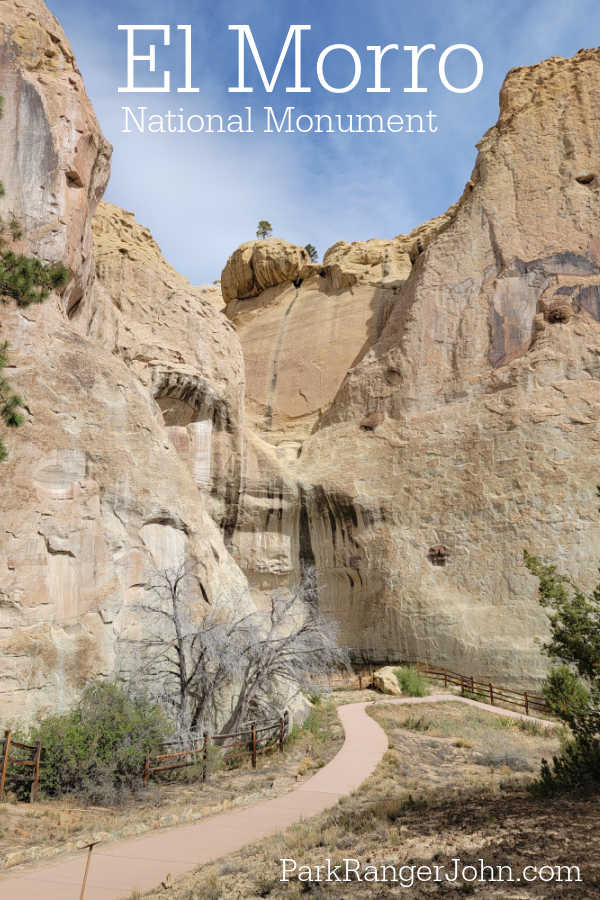 El Morro National Monument
While monuments created by man can be a great commemoration for a person or event, they cannot usually compete with the work of Mother Nature.
The El Morro National Monument is an example of this. It is located in the open countryside near the small city of Ramah and comprises a huge rock outcrop with a pool of water at the base.
The monument is situated on an ancient trail that runs from east to west and this has been used by travelers over many hundreds of years to travel across New Mexico.
Because the pool was a reliable source of water in an otherwise arid landscape, El Morro was a stopping-off point for many of the travelers using the trail. Many of these carved an inscription of names, dates, and messages into the sandstone promontory and the monument provides a fascinating insight into the people who have traveled the trail over the years. It is a historically important site which provides a link to the past and this can make it an interesting place to visit.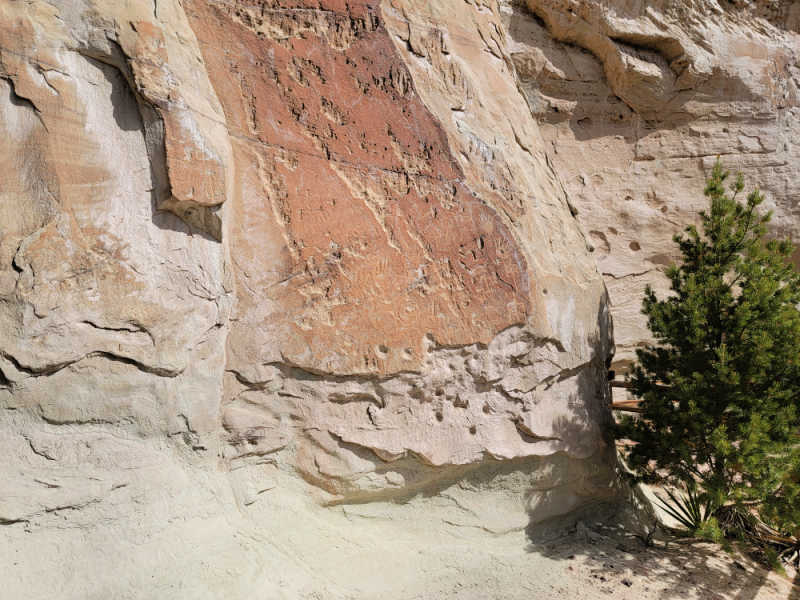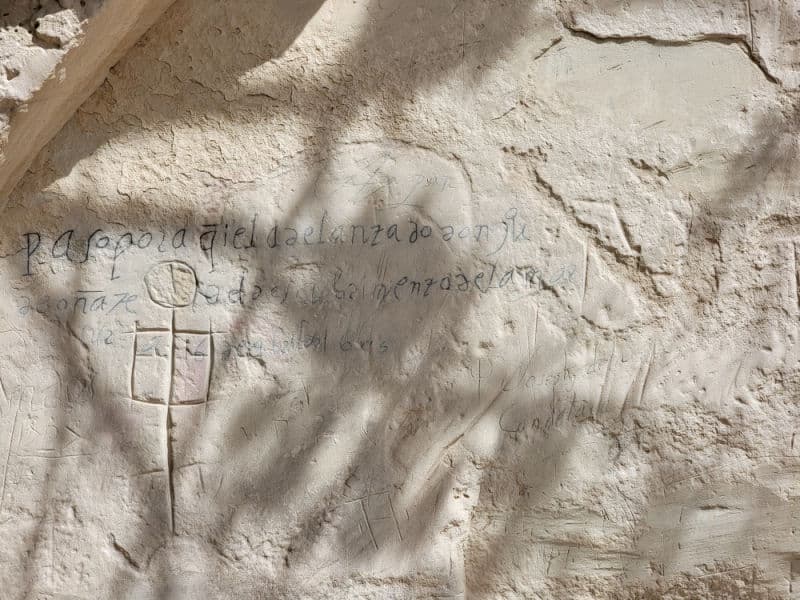 One of the oldest known written inscriptions on the monument is by Juan de Onate and dates back more than 400 years. Juan de Onate was a Spanish explorer and an important figure in the development of the New Mexico area.
He was responsible for founding many of the early settlements in the area and took on the role of Colonial Governor of the area for a period of time. His inscription on El Morro was made in 1605 and is still visible today.
However, Juan de Onate's inscription is only one of around 2,000 written names, dates, and messages and also Native American petroglyphs carved into the rock and many of these are still evident to this day.
The US banned people from making inscriptions in 1906 such that most of those on the monument are at least 100 years old.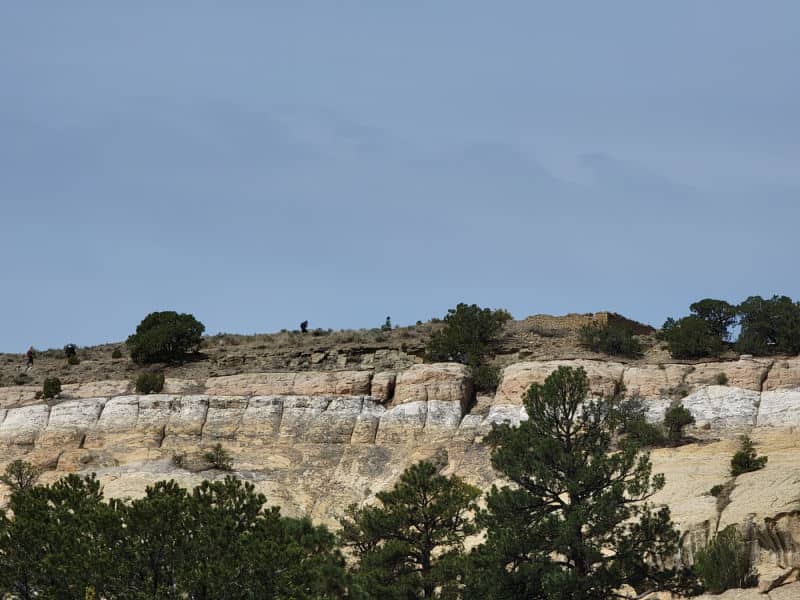 As well as the inscriptions, there are also other attractions to view at the El Morro National Monument. The sandstone butte was once home to more than an estimated 1,500 people who lived in a pueblo constructed on top of it.
The remains of this can still be seen today and on a visit to the monument, there are trails leading up to the summit such that you can view the pueblo and get an idea of what life must have been like for the people that lived there.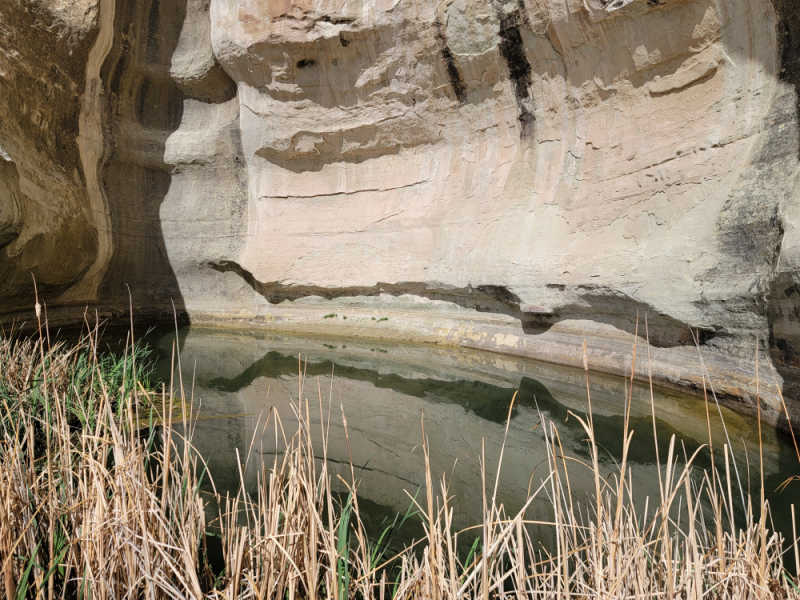 There is also a paved trail that leads to the pool of water at the base of the promontory. This is around half a mile in length and leads you past many of the inscriptions which were carved into the sandstone rock and it is therefore worth having a walk along this to view both the inscriptions and the water pool.
The monument also has a visitor center and this can be a good place to learn of the history of the monument. A 15-minute film is shown in the visitor center and this can be a good way to start a visit and become familiar with the monument and what you can do while there. The trails around the monument start from the visitor center and therefore heading for this first can be a good idea. There is a campground at the monument and if you want to spend a little time exploring the area, camping out is an option.
If you are looking for a place in New Mexico where you can enjoy some outdoor activities as well as see some of the history of the state, then the El Morro National Monument is certainly one to consider. It provides a fascinating link to the many travelers that passed by over hundreds of years and viewing the many inscriptions carved into the rock can be an interesting experience.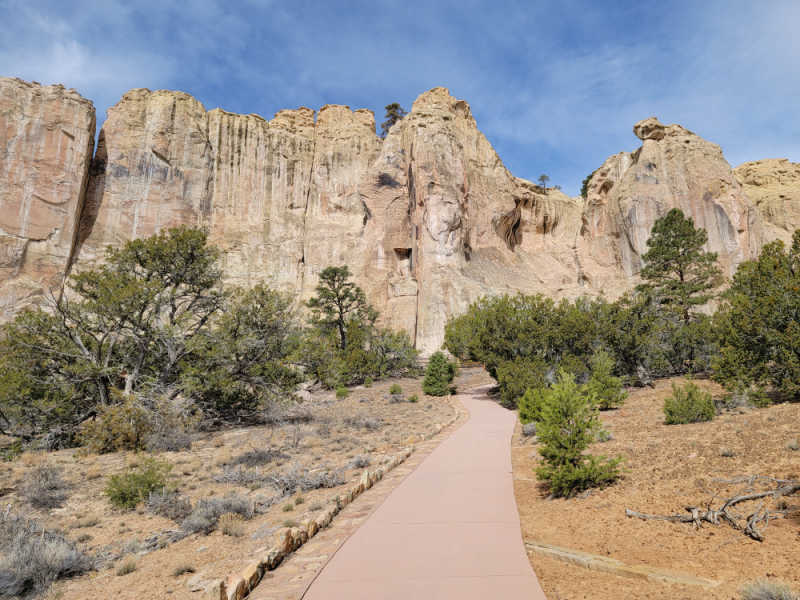 Hiking Trail Tips
The hiking trail to see the historic water pool and signatures in the sandstone is paved and leaves directly from the visitor center. Once you cross the bridge you have the choice to turn left and go up a hill towards the bluff and then work your way down to the pool or turn right and follow the accessible path to see the historic signatures.
If you are not in the best of shape, have mobility restrictions, are not used to a higher elevation, or are visiting on a hot day I highly suggest taking the accessible path directly to the signatures.
The path up the hill is pretty but it is going uphill in the direct sun with very little shade. It is a great opportunity to check out the landscape of this part of New Mexico but it is more difficult than taking the accessible path.
Whichever path you take I highly suggest bringing a wide brim hat, water, and comfortable shoes.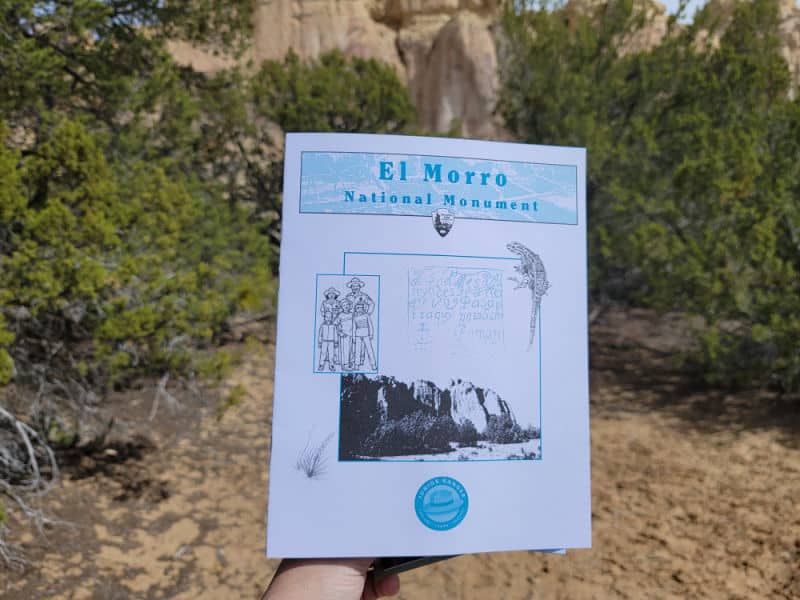 Junior Ranger Program
You can pick up the junior ranger program at the visitor center. This is a great way to learn more about the park for all ages! Don't forget to show a ranger your answers to get your official El Morro Junior Ranger Badge!
Check out all of the US National Park Junior Ranger Programs.
El Morro Camping
There is a small 9 site first come first served campground in El Morro NM. It is easy to find once you drive into the park.
Each site has a graveled tent pad, picnic table, and ground grill for fires. During the warmer months, water is available in spigots centrally located along the campground loop. When overnight temperatures begin to drop below freezing, water is turned off for the season.
Site 5 is designated ADA handicapped-accessible.
El Morro National Monument does not collect camping fees; campsites are fee-free.
Things to know when visiting El Morro National Monument
Entrance Fee: $0.00, there is no fee to visit this park
Park Address: Mile Marker 44.6 Hwy 53
Ramah, NM 87321
From Albuquerque, NM, or from the east: take Interstate 40 west to Grants. At exit 81, go south on Highway 53 for 42 miles to El Morro National Monument. From Flagstaff, AZ,
From the west: take Interstate 40 east to Gallup. At exit 20, go south on Highway 602 for about 31 miles. Turn east (left) onto Highway 53. El Morro is 25 more miles.
Park Hours: Open 9 a.m. to 5 p.m. (Trails close one hour earlier)
If you wish to hike the park trails, please plan to arrive before 4 p.m. to walk the Inscription Loop Trail, and before 3 p.m. to hike the longer, more strenuous Headland Trail. The park trails are not accessible after hours or on the following holidays: Thanksgiving Day (November 25), Christmas (December 25), and New Year's (January 1).
WiFi: There is no public WiFi available within any area or building
Cell Service: Cellular service is highly variable or non-existent based on carrier and location.
National Park Passport Stamps are available at the visitor center.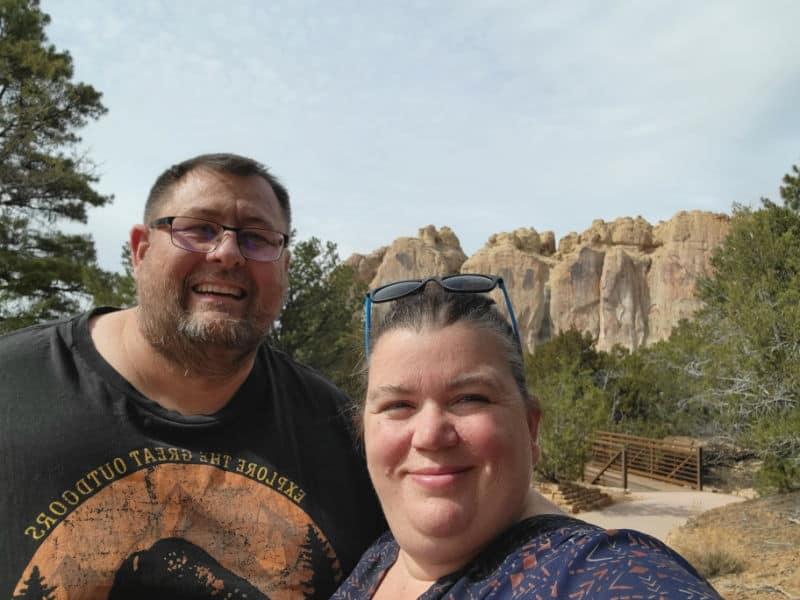 National Park Sites near El Morro
Salinas Pueblo Missions National Monument
Chaco Culture National Historical Park
Petrified Forest National Park
Hubbel Trading Post National Historic Site
Gila Cliff Dwellings National Monument
Check out all of the National Parks in New Mexico and neighboring Arizona National Parks, Texas National Parks, Oklahoma National Parks, Colorado National Parks, and National Parks in Utah.